Published: February 15, 2022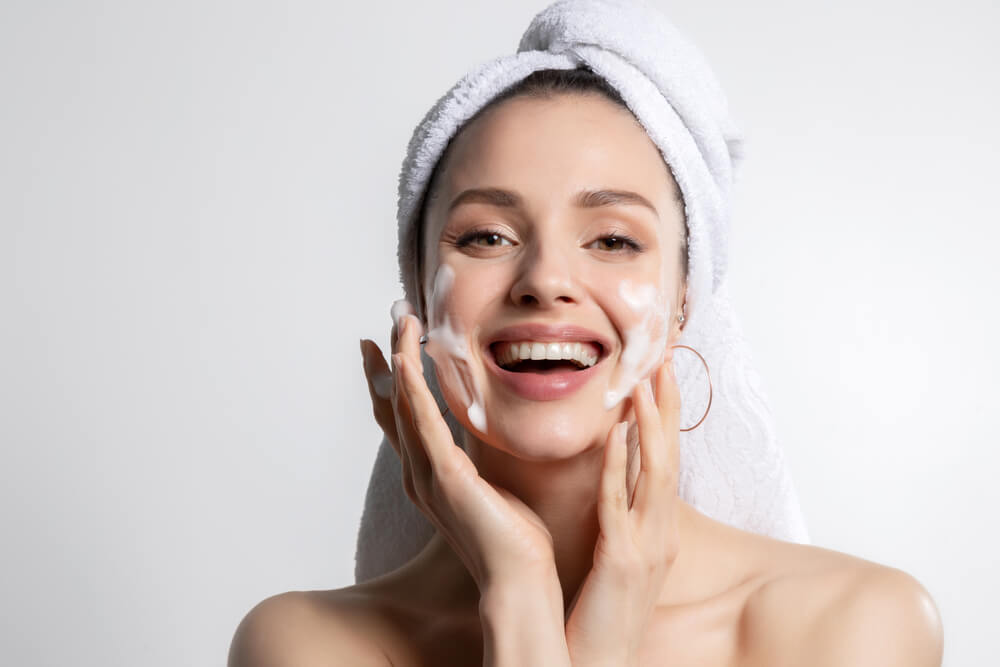 This season, it's time to treat yourself to some TLC and love your skin once again. Neglecting self love can have a visible impact on your skin, resulting in a dull, lackluster complexion, the appearance of new lines and wrinkles, and all the depressing visible signs of aging skin.
But have no fear! At Bionyx, we've come up with some top tips for how you can pamper yourself, and your skin, for a better-looking complexion tomorrow.
Use Skincare Products Designed to Soothe the Feel of Your Skin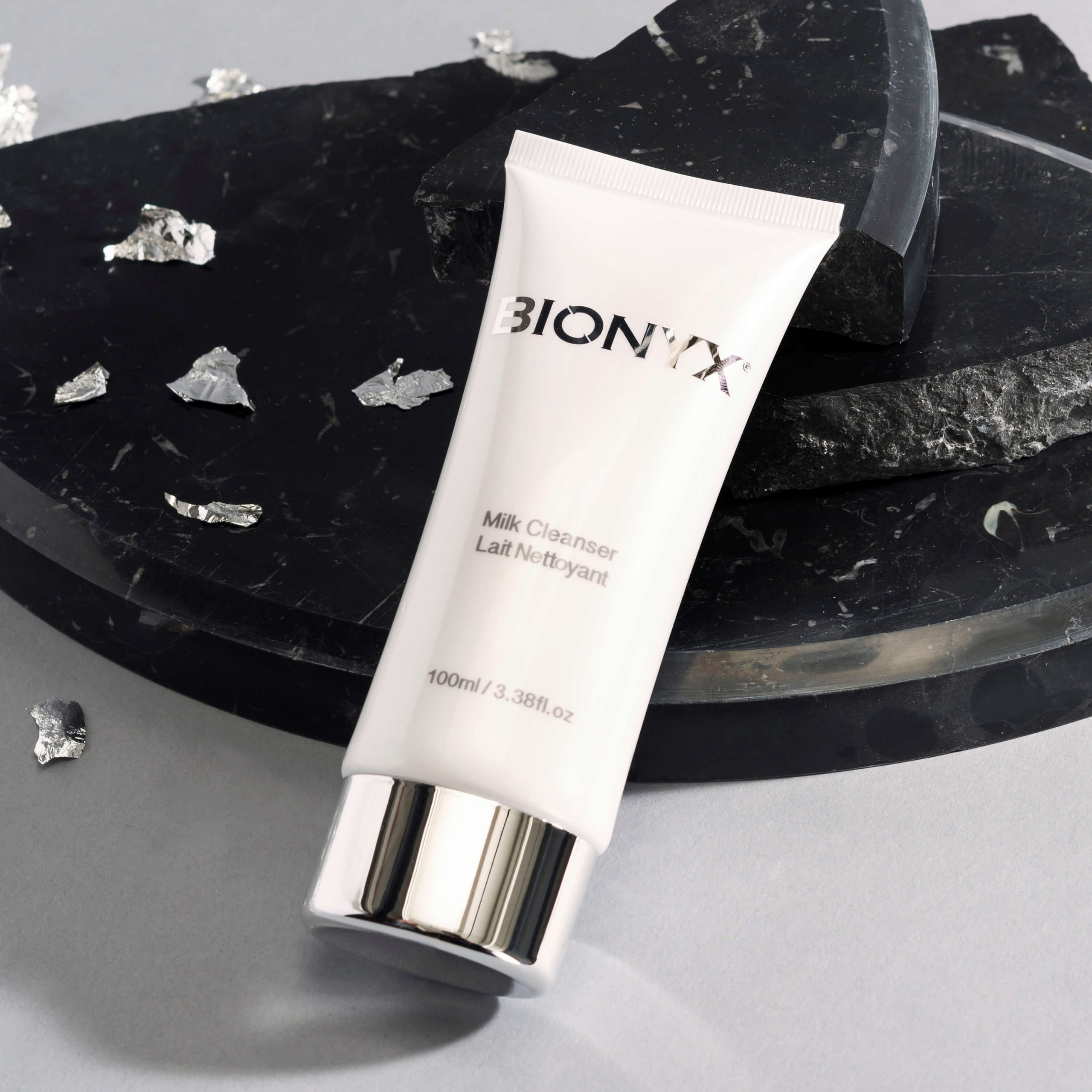 You may be surprised to know that stressors in everyday life can affect more than just your state of mind. Stress can cause inflammation throughout your body, especially your skin. It can manifest itself visibly with skin conditions such as psoriasis, eczema, or rosacea. When your skin is inflamed, you will likely notice puffiness, patchy red skin, breakouts, or a parched dehydrated complexion. 
Rest assured that you can treat yourself and your complexion to products infused with ingredients that soothe and calm the feel of your skin. 
At Bionyx, our star ingredient just happens to do just that. It's Colloidal Platinum, a precious metal with a broad range of benefits for your skin. We've infused Colloidal Platinum into all of our skin care products. 
A great product for soothing the feel of the skin is our Bionyx Milk Cleanser. Specially formulated for delicate and sensitive skin, this cleanser clears irritating buildup from your pores and the surface layers of your skin. The exquisite ingredients in our cleanser work in harmony in this product to leave your skin looking and feeling fresh and clear. It'll soothe the visibility of irritation while targeting the appearance of inflammation.
Dedicate Yourself to Exercise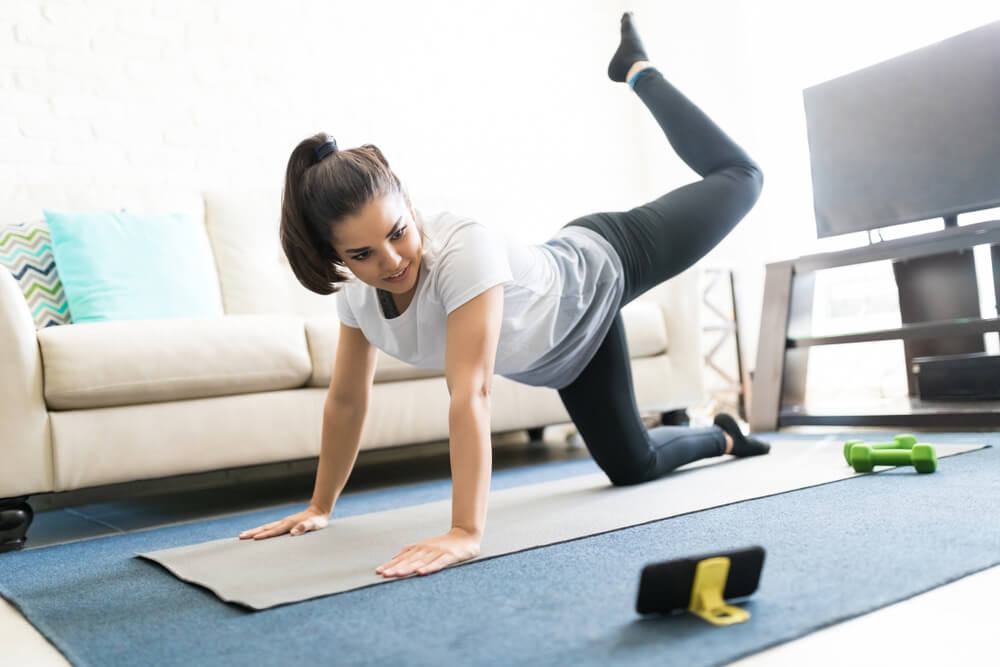 One of the best ways that you can treat yourself and your skin simultaneously is through exercise. Dedicating your schedule to a regular exercise program has amazing benefits for both your body and your complexion in equal measure. 
Regular exercise improves circulation throughout your body. This strengthens your skin by promoting the removal of the harmful toxins and impurities that can wreak havoc on your complexion. You can also thank circulation from physical activity for a more youthful, refreshed appearance.
Anyone, of any fitness level, can make exercise a part of their day. No matter what your ability, incorporating strength training into your routine can help to improve your flexibility and mobility. 
You can do simple strength training exercises from the safety and comfort of your home, no equipment required. Many believe that it only takes a mere nine minutes of physical exertion in order to strength train your whole body. So, for a new improved you and for skin with better circulation. it's imperative that you get moving!
But before you start, we always recommend cleansing your skin thoroughly before exercising to prevent break-outs, build-up, and sweat-clogged pores. Before you treat yourself to a fabulous morning exercise session, we suggest washing your skin with our Rhodium Mousse Cleanser. It's a gentle yet powerful cleanser that we've infused with hydrating humectants and plant-derived amino acids. It will leave your skin feeling fresh, clear, and balanced for your workout.
Treat Your Skin to a Moisturizing Day Cream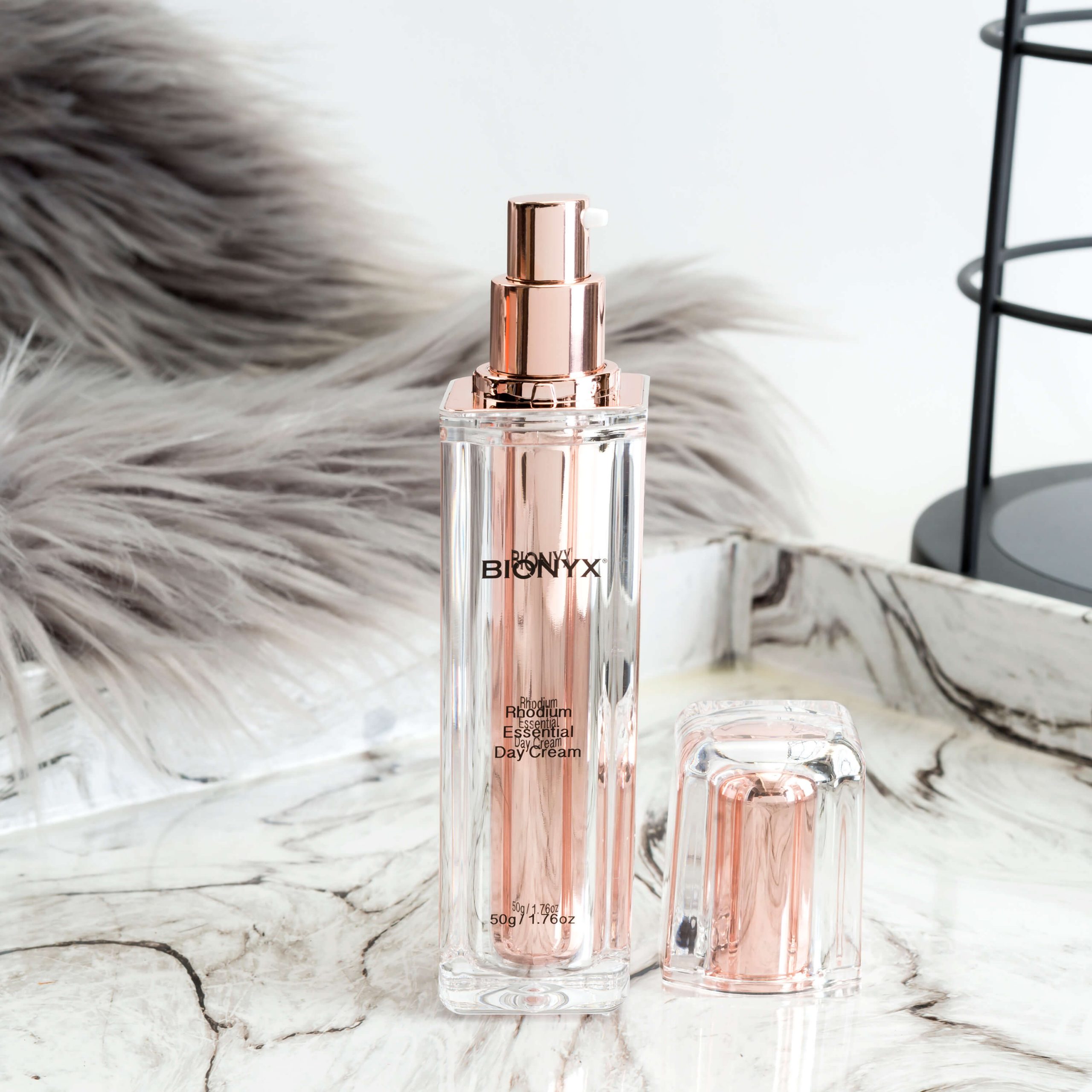 If you are looking to refresh yourself and your complexion through self love, one of the most important ways to do this is to take proactive steps every day, rain or shine, to give your skin what it needs on a daily basis with the consistent use of a day cream. 
Treat Yourself to a Powerful Day Cream 
We suggest using a lightweight, non-greasy product during the day. Our Bionyx Rhodium Essential Day Cream is a luxury skincare product infused with ingredients that will soothe and invigorate your skin. It will help you love your skin again.
The key ingredients in our Bionyx Rhodium Essential Day Cream include:
Sunflower Seed Oil

Oat Protein

Glycerin

Shea Butter

Colloidal Platinum
Restore Yourself and Your Appearance With a Rich Night Cream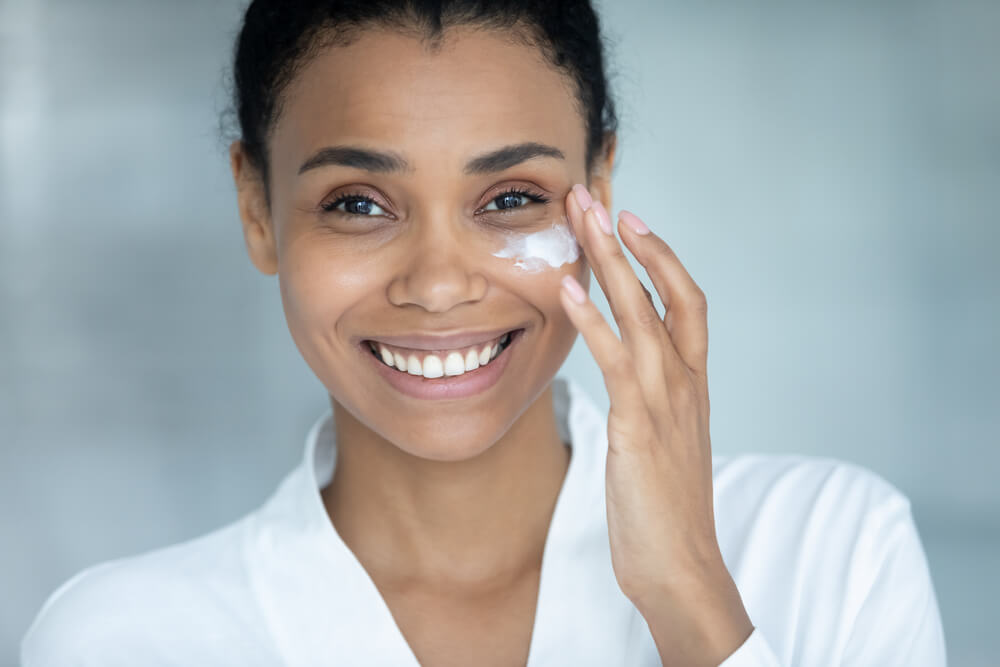 Our Bionyx Rhodium Night Recovery Cream is the night cream we recommend for pampering and restoring the feel of your skin during the night.
It's a fan favorite for rejuvenating the look of the skin here at Bionyx. It's a rich yet lightweight formula that we've specially formulated with powerful botanicals, vitamins, and minerals.
This cream is fortified with proven, highly effective ingredients that create transformational results. The ingredients in this cream operate to fully hydrate your skin. They'll also reduce the appearance of fine lines and wrinkles, all while making your complexion look dewy and supple.
Breathe Mindfully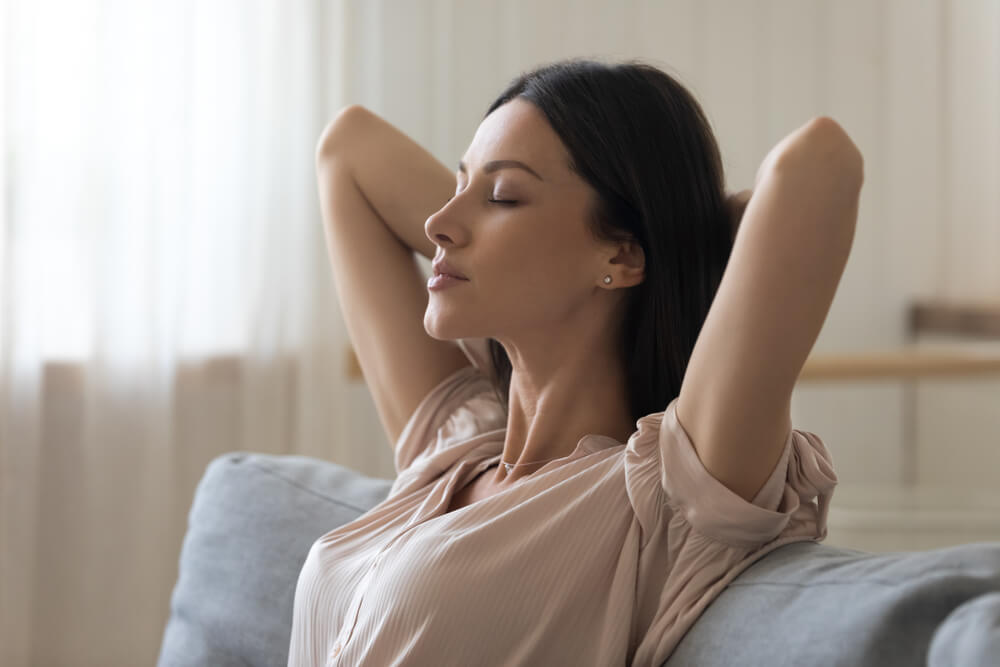 While the thought of being mindful of your breathing may sound overly simplistic, remaining aware of this basic bodily function is a proven method to drastically reduce the impact of stress anywhere on your body, especially your skin. 
If you are seeking to treat yourself while improving your complexion at the same time, we suggest you try to stay mindful of your breathing. Mindful breathing is important because it keeps you anchored in the present moment. During times of stress or when our schedule is filled to the brim, we often worry about the past or the future and this worry can make us breathe more quickly. Taking quick breaths leads to more oxygen entering our body. This can negatively impact not only our state of mind but our complexion as well.
To perform mindful breathing, begin by taking a deep breath in. Exhale slowly to a count of five. Repeat this process as often as needed to clear your mind and maintain a healthy complexion.
When life gets tough, or you are looking for ways to show some self love, stay conscious of your breathing. 
Maintain a Consistent Skin Care Routine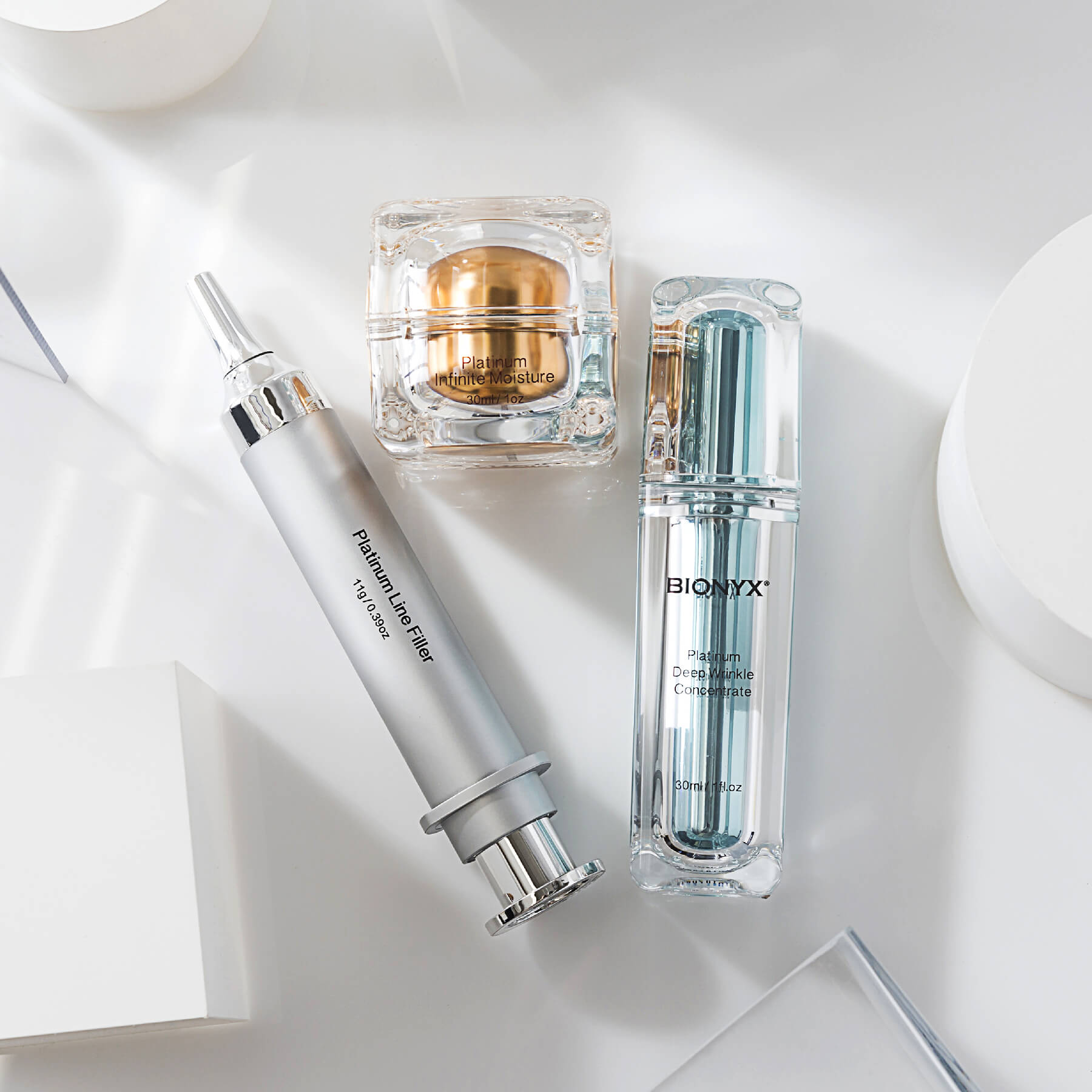 It's essential for the appearance of your skin that you love your skin enough to maintain a quality skincare routine, even on your busiest days. But, rest easy, a skincare routine doesn't have to be complicated or super time-consuming.
When you incorporate a few high-quality skincare products that are packed with effective ingredients into your basic routine in the morning and evening, you are showing self love. And staying consistent by performing your routine religiously can also do wonders to boost your complexion. As an added bonus, the act of repeating a skin-care routine that includes luxurious ingredients may relax and renew the rest of you!
To treat yourself and your skin to the consistent care you both deserve, and to achieve the impactful results that only a regular skincare routine can provide for your complexion, there are a few steps you'll want to follow: 
Clear Your Mental Space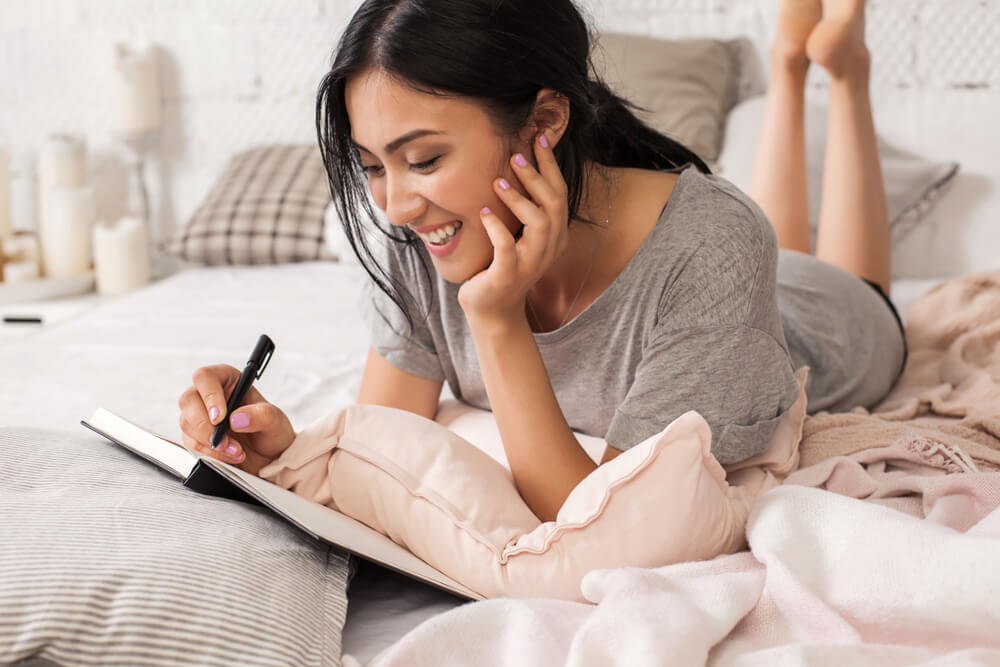 Keeping a free and clear mental space is part of functioning in a healthy manner and helps you to reach your true potential. When you clear your mind of worries, you become more focused and less distracted, which is a wonderful thing! But, how do you do that, exactly?
Begin by taking an inventory of the specific thoughts that are taking up mental space and preventing you from functioning in a full and healthy way. When you take a good inventory of the things that are occupying your headspace, you may find that many of the worries and mental clutter you are experiencing are actually problems or situations that you have chosen to bring upon yourself.
Once you've identified the sources of your clogged mental space, you can take a few simple steps to reduce your mental burden. Try asking for help, clearing some of your workload, prioritizing all of your to-do's, and implementing regular self-care routines. The skincare routine we mentioned above is a great place to start.
With these stressors properly identified and dealt with, you'll find that you have cleared up some much-needed mental space. This may improve the appearance of your skin as well.
Another great way to relax is to use a luxury mask as a spa-like treatment from the comfort of your own home. Our Platinum Transformative Thermal Mask offers an extravagant, luxurious experience with each and every use. It gently warms your skin when applied, while lessening the appearance of fine lines and wrinkles. Your skin will be left feeling touchably soft and glowing after each use. 
Conclusion
There are many ways that you can treat yourself and your skin at the same time. To give yourself and your skin the self care that you both need, check out the full range of products available from Bionyx.