Published: December 15, 2021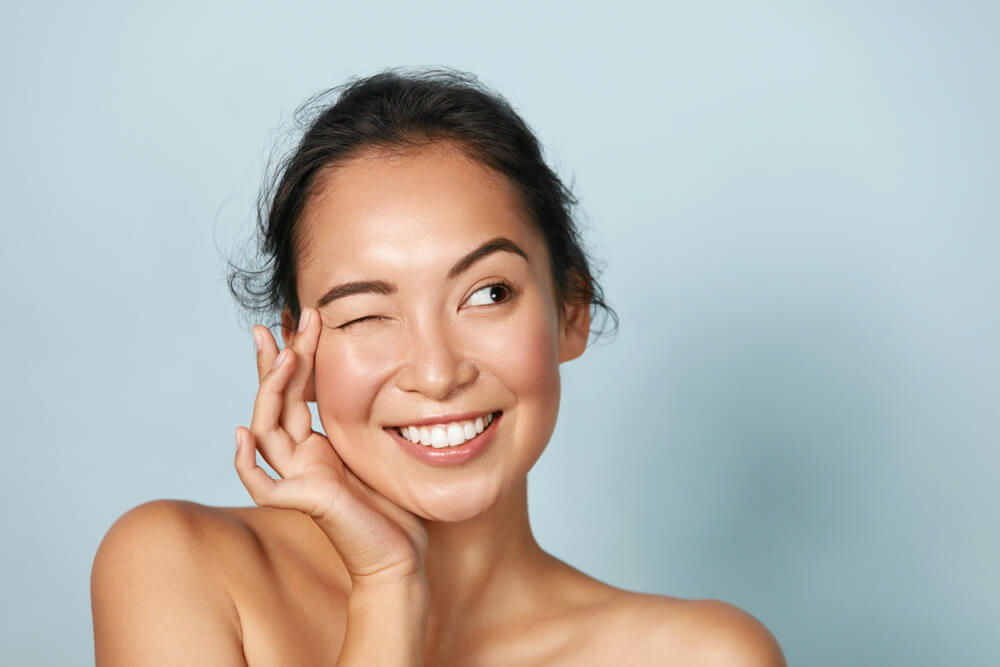 There are four words we hear on heavy rotation as the latter half of December begins to settle in: "new year, new me." Since time immemorial, people all over the world have looked at the new year as an opportunity to reinvent themselves for the better. As January approaches, we think long and hard about the resolutions we want to commit to throughout the year to come.
Along with these resolutions, however, comes an unspoken pressure to make lasting commitments to our future selves. Oftentimes, it's hard to hold ourselves accountable in the long term. Among the common resolutions that people often find difficult to see through are ones that involve self-care and beauty. You might know the feeling: you kick off the year inspired and excited, but find it increasingly challenging to deliver on your new year's resolutions for your skin.
This year, we want to make good on our commitments — but that starts with making the right commitments. The question is, how can you make new year's resolutions for your skin that you can stick to?
How to Pick New Year's Resolutions for Your Skin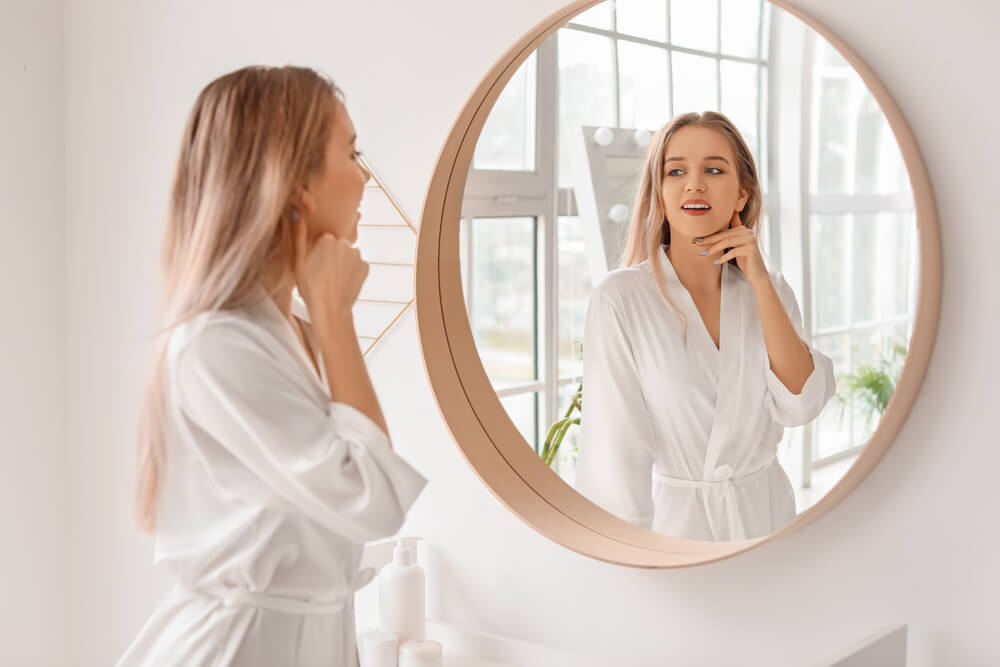 Coming up with new year's resolutions for your skin — ones that you can devote yourself to from January to December — is not as hard as it seems. In fact, the only rule to keep in mind is this: be realistic.
For far too long, we've focused on attaining perfect-looking skin and perfecting ten-step regimens. This year, consider reframing your mindset. It doesn't matter how many different steps you commit to or how much acne scarring or discoloration you have. Rather than setting hard targets, pick new year's resolutions for your skin that can measure practical progress. Tailor your resolutions to match your unique skin type, skin concerns, and skin issues.
If your past new year's resolutions for your skin have focused on perfection rather than progression, or if it's simply your first time making commitments related to skincare, it can be difficult to come up with realistic resolutions. If you need a few thought-starters to get the ball rolling, consider adding these ideas to your list:
Go Big on Balance
As the new year approaches, many begin to think about rekindling a sense of balance in their lives, whether it be balancing their own wants with those of others or finally achieving a healthier work-life balance. This journey towards balance can also apply to the feel of your skin.
A Toner That Leaves Skin Feeling Balanced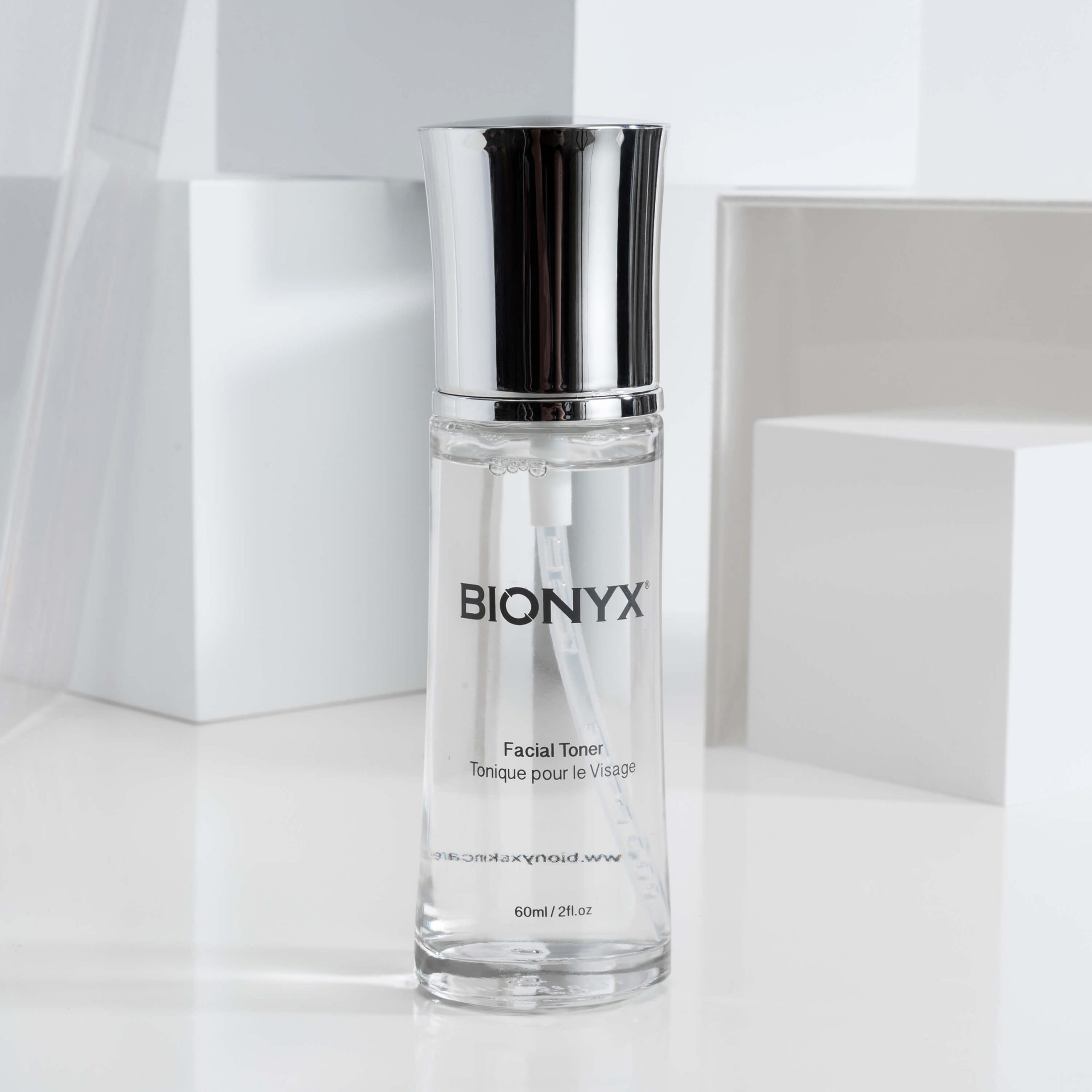 One of the ways you can set the look of your skin back into balance is with a post-cleanse toner like Bionyx's Facial Toner.
When toners first came into popularity, most had harsh, astringent formulations. Today, most toners are formulated to be gentle on the skin. In particular, the Bionyx Facial Toner is free of three popular skincare ingredients that tend to cause skin irritation:
Alcohol, which strips the skin of moisture.
Fragrance, which heightens sensitivity.
Essential oils. While certain essential oils are popular for spot-treating acne, in most cases, the looming danger of skin irritation simply outweighs the positives.
Instead, the Facial Toner includes a short but high-performing list of ingredients. One of the main ingredients is Niacinamide, otherwise known as Vitamin B3. A popular ingredient today, Niacinamide readily penetrates the skin and typically does not irritate the skin in concentrations of up to 5%. Apart from helping to rebalance the feel of the skin, thanks to its Niacinamide content, the Facial Toner can benefit the skin by:
Reducing the appearance of fine lines and visible signs of aging.

Lightening the look of discoloration.

Brightening the overall appearance.
A Complexion-Balancing Mask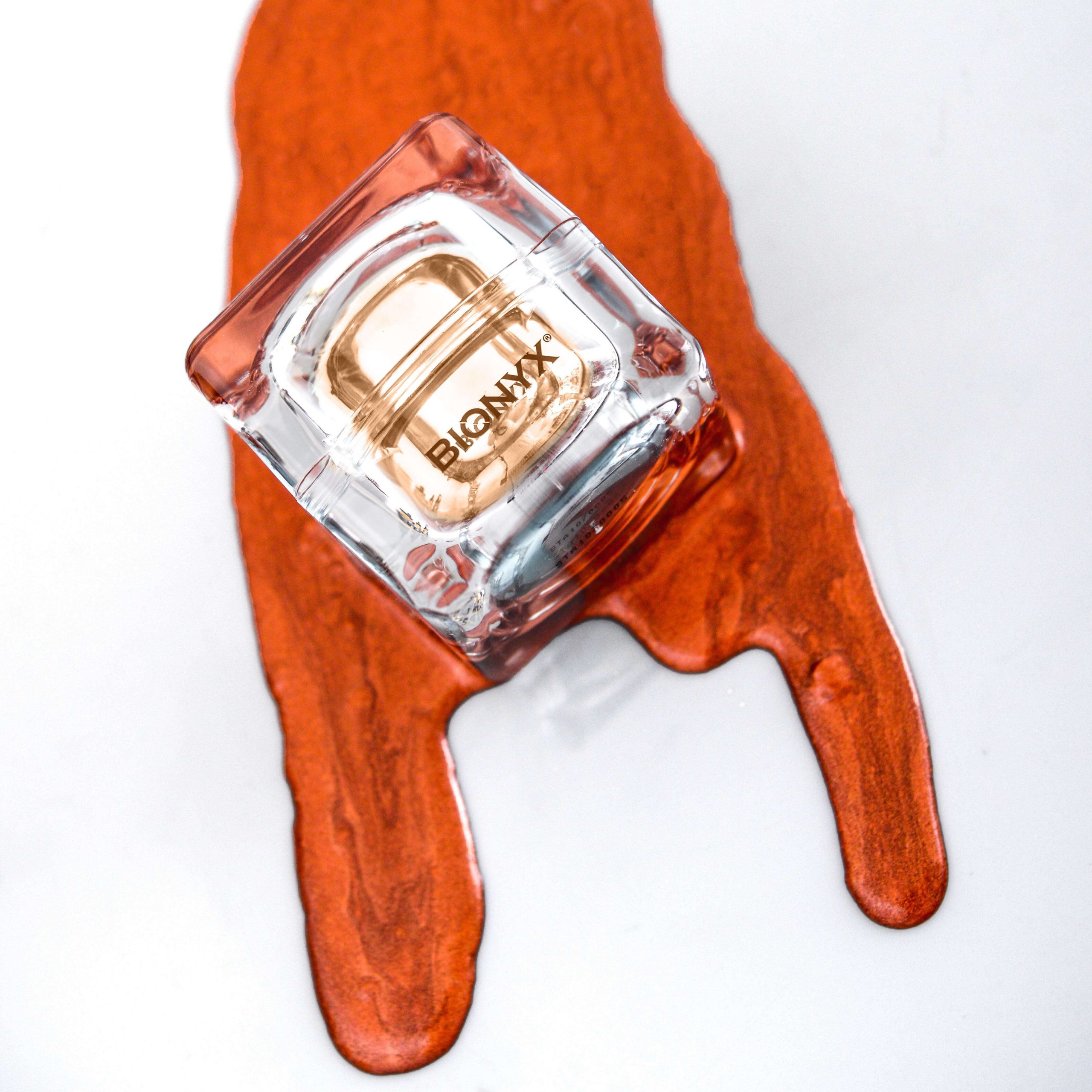 Another product to add to your 2022 routine is the Alloy Magnetic Synergy Mask. A weekly elixir for the skin, this product combines a variety of antioxidants, botanical extracts, and luxurious oils to set your skin back to its natural state. Some of the notable ingredients found in its formulation include:
Rosemary Leaf Extract, which leaves the skin feeling stronger.

Cannabis Sativa Seed Oil, otherwise known as Hempseed Oil. Despite being an oil, this ingredient is

non-comedogenic

, meaning it does not clog pores. This makes it a great choice for virtually every skin type.
Sunflower Oil. An ingredient with a long, colorful history,

Sunflower Oil has been used for thousands of years

, dating back to as early as 3000 BC.
One thing to note about the Alloy Magnetic Mask: While the fragrance is not listed as an ingredient, some of the natural ingredients like Rosemary Leaf Extract contain a small percentage of essential oils, which may irritate those with sensitive skin. As with all skincare products, make sure to patch test before fully integrating this into your routine.
Make Moisture a Priority
Moisturizer is often misconstrued as a bad thing for those with oily and acne-prone skin. Let us set the record straight: regardless of skin type, everyone needs a good level of skin moisture. Moisturizer is a necessity. In fact, your skin might not even be oily: it may just be overcompensating for a lack of moisture by producing excess sebum.
While all people need moisturizers, your skin type does play an important role in determining which moisturizer you should choose. If you're looking to work moisturizers into your routine as one of your new year's resolutions for your skin, here are a few recommendations to get you started:
Choosing a Moisturizer for Your Skin Type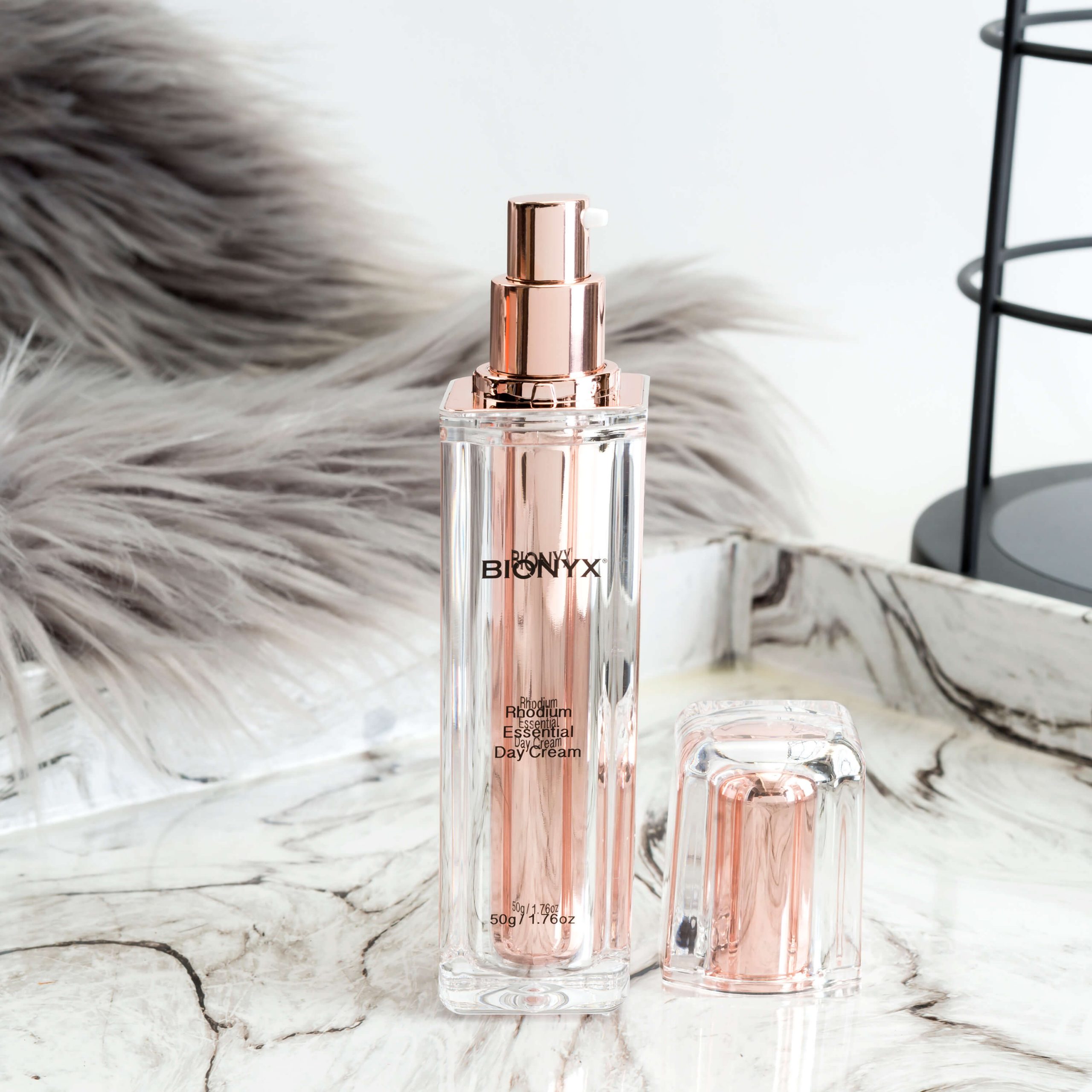 If you have combination, oily, or acne-prone skin, or just prefer wearing something more lightweight throughout the day, consider the Bionyx Rhodium Essential Day Cream. Despite being a cream formulation, this product is lightweight and non-greasy. This makes it ideal for layering under sunscreen or makeup. The Rhodium Essential Day Cream keeps the skin hydrated with Propylene Glycol and Hydrolyzed Oat Protein, then locks it in with a layer of moisture from Shea Butter.
An alternative for those who have dry skin types is the Bionyx Rhodium Night Recovery Cream. This has a thicker consistency than the day cream, with richer and more moisturizing ingredients to boot. Apart from being a great addition to your evening regimen, this product is also ideal for combatting the cold weather dryness that sticks around during the early months of the year.
Don't Forget About Body Care
Do you give your body the same level of care as your face? Is your body care routine as curated as your daily skincare? This year, let your new year's resolutions for your skin go beyond your face, neck, and decolletage. After all, the rest of your body is just as deserving of a good pampering session.
This year, consider adding the Bionyx Salt Scrub to your bathtime routine. Formulated with Sea Salt and Mineral Oil, the Bionyx Salt Scrub gently lifts off dead skin cells to unveil softer-feeling and more radiant-looking skin.
Follow it up with a layer of the Bionyx Body Butter to lock in that post-shower hydration. With Glycerin and Shea Butter, this formulation can help you end your baths on a good note every day.
Platinum-Infused Skincare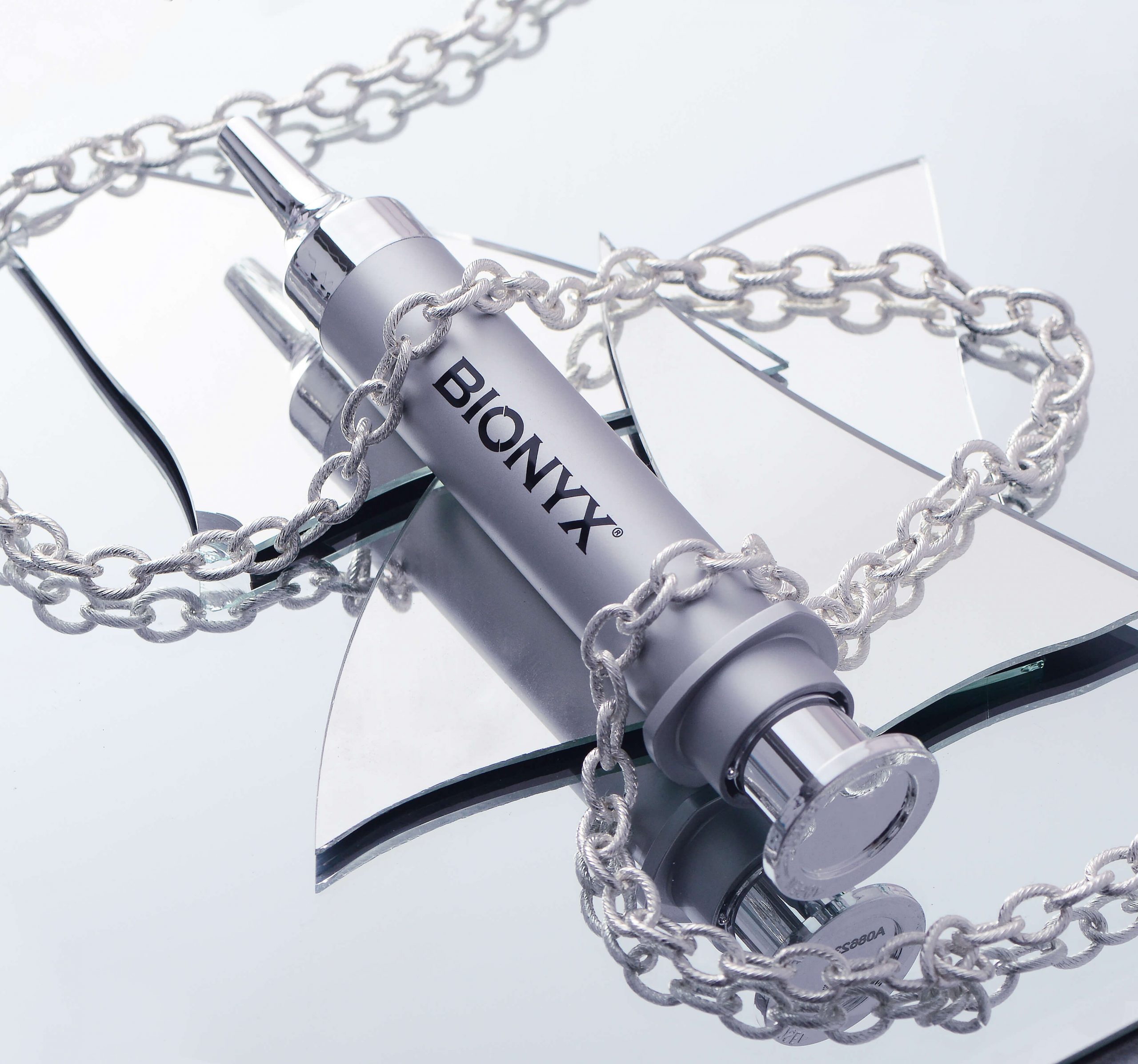 If you compare the ingredient lists of the products recommended above, you'll find a common thread linking them all: Platinum. Just like the growing popularity of gold-infused skincare, Platinum is another precious metal that is making waves in the beauty world. And yes, it most definitely deserves a spot in your list of new year's resolutions for your skin because of how it firms, tightens, and brightens the look of the skin.
Platinum is the star ingredient here at Bionyx, meaning that you'll find it across all our products and collections.
Making promises you'll keep in the coming year doesn't have to be so difficult, not when your new year's resolutions for your skin are practical and tailored to your unique skin state and goals. There's no need to rush into perfection. After all, if the new year can teach us anything, it's that we will continue to progress and grow — in terms of our skin and beyond. Which new year's resolutions for your skin are you committing to in 2022?
Discover more Platinum-infused skincare solutions for the new year online at Bionyx.