Daily Set
Sale!
Sometimes all you need are those 3, simple and readily available everyday products to start your day. The Platinum 2-Step Cleansing set contains a cleanser to lightly remove impurities without stripping the skin, and a facial toner that replenishes lost moisture and helps to rebalance oil levels and pH. Finish off with the Rhodium Essential Day Cream to lock in that moisture and reinforce your skins protective barrier for the day.
Find Out More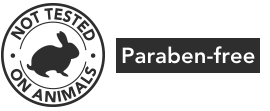 Out of stock
What's Inside
Platinum 2-step Cleansing Set
Rhodium Essential Day Cream
Ingredients
Milk Cleanser
Aqua(Water), Isopropyl Myristate, Mineral Oil, Ethylhexyl Isopalmitate, PEG-40 Hydrogenated Castor Oil, Glycerin, Ceteareth-25, Phenoxyethanol, Carbomer, Triethanolamine, Cetearyl Alcohol, 1,2-Hexanediol, Polyacrylamide, Disodium EDTA, Decylene Glycol, C13-14 Isoparaffin, Laureth-7, Colloidal Platinum.
Toner
Aqua(Water), Glycerin, Propylene Glycol, Betaine, PEG-40 Hydrogenated Castor Oil, Phenoxyethanol, Hydroxyacetophenone, 1,2-Hexanediol, Niacinamide (Vitamin B3), Disodium EDTA, Hyaluronic Acid, Colloidal Platinum.
Rhodium Essential Day Cream
Aqua, Carbomer, Propylene Glycol, Glycerin, Betaine, Disodium EDTA, Cetearyl Olivate, Hydrolyzed Oat Protein, Glyceryl Oleate, Glyceryl Stearate, PEG-100 Stearate, Cetearyl Alcohol, Cetearyl Glucoside, BHT, Hydrogenated Sunflower Seed Oil, Ethylhexyl Palmitate, Caprylic/Capric Triglyceride, Isopropyl Myristate, Butyrospermum Parkii (Shea) Butter, Petrolatum, Dimethicone, Sodium PCA, Xanthan Gum, Polyacrylamide, C13-14 Isoparaffin, C9-11 Pareth-6, Triethanolamine, Phenoxyethanol, 1,2-Hexanediol, Decylene Glycol, Fragrance, Colloidal Platinum.
My new daily routine
My friends say I have a skincare addiction. I use a product for a few weeks and then find a new one that I prefer. BUT, this set is a keeper. I use it daily, sometimes twice a day and now after 3 weeks I can see such an improvement in my skin. Its softer and clearer - this works better than any other routine ive tried. Love!!