Published: May 12, 2021
Are you searching for a way to gently remove dead skin cells, dirt, and oil from your skin? Well, you don't need to look further than the Bionyx Facial Peeling gel! 
You have probably seen and heard of numerous products and procedures to exfoliate. Whenever we think about exfoliating, we have the impression that it will be irritating and harsh to the skin. Instead of enhancing your skin, you feel like it might even cause further damage! 
Who wants that? And so, with this in mind, it's important to choose the best peeling gel for you.
You probably have a lot of questions regarding peeling gels. Don't worry, Bionyx is here to answer them all. 
What Is A Facial Peeling Gel?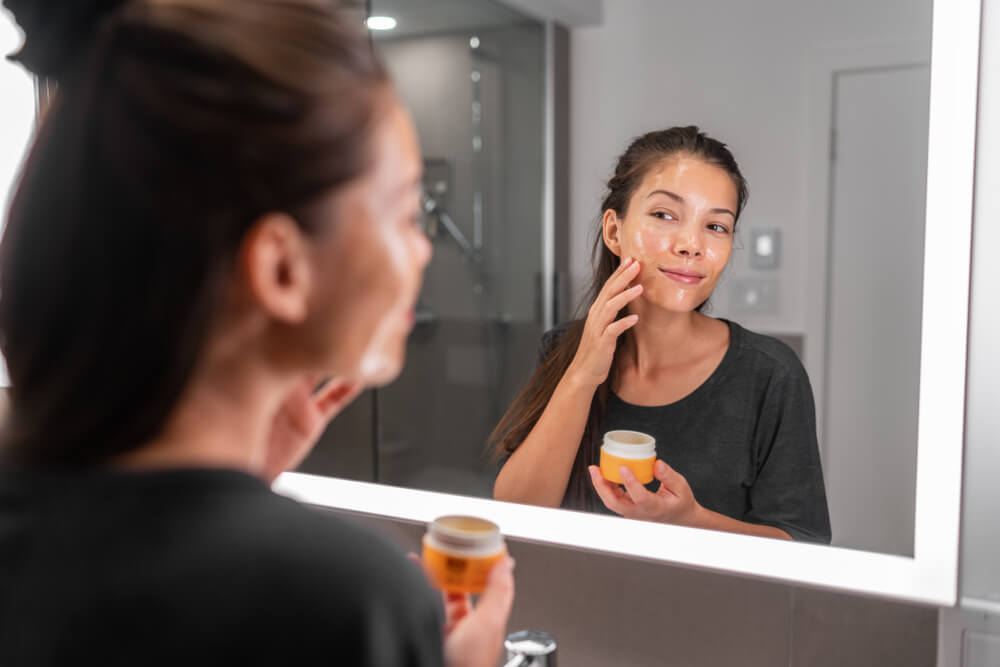 Facial peeling gels are convenient, gentle, and effective on the skin. So, they've taken skin and cosmetic enthusiasts by storm. After all, they are convenient, gentle, and effective! Simply apply it to your skin, massage it in, and then rinse it off. 
Among the many peeling gels out there, Bionyx stands out. The Bionyx facial peeling gels cleanse your skin while making it smoother and more radiant. Go check out: the Platinum Complex Facial Peeling and the Rhodium Complex Facial Peeling.
Why Should I Exfoliate Using Peeling Gels?
Your skin naturally sheds off dead skin cells to make way for newer ones. However, this process, called desquamation, slows down as you age. Exfoliate your skin to help it regenerate. Regular exfoliation brightens your complexion, unclogs your pores, and gives you glowing skin. 
Invest in a good exfoliator like the Bionyx facial peeling gel, a type of at-home chemical peel. You don't have to visit a healthcare provider to perform the procedure for you. A small amount of the Bionyx facial peeling gel is enough to get rid of all the dead skin cells on your face!
Why Should I Choose the Bionyx Facial Peeling Gel?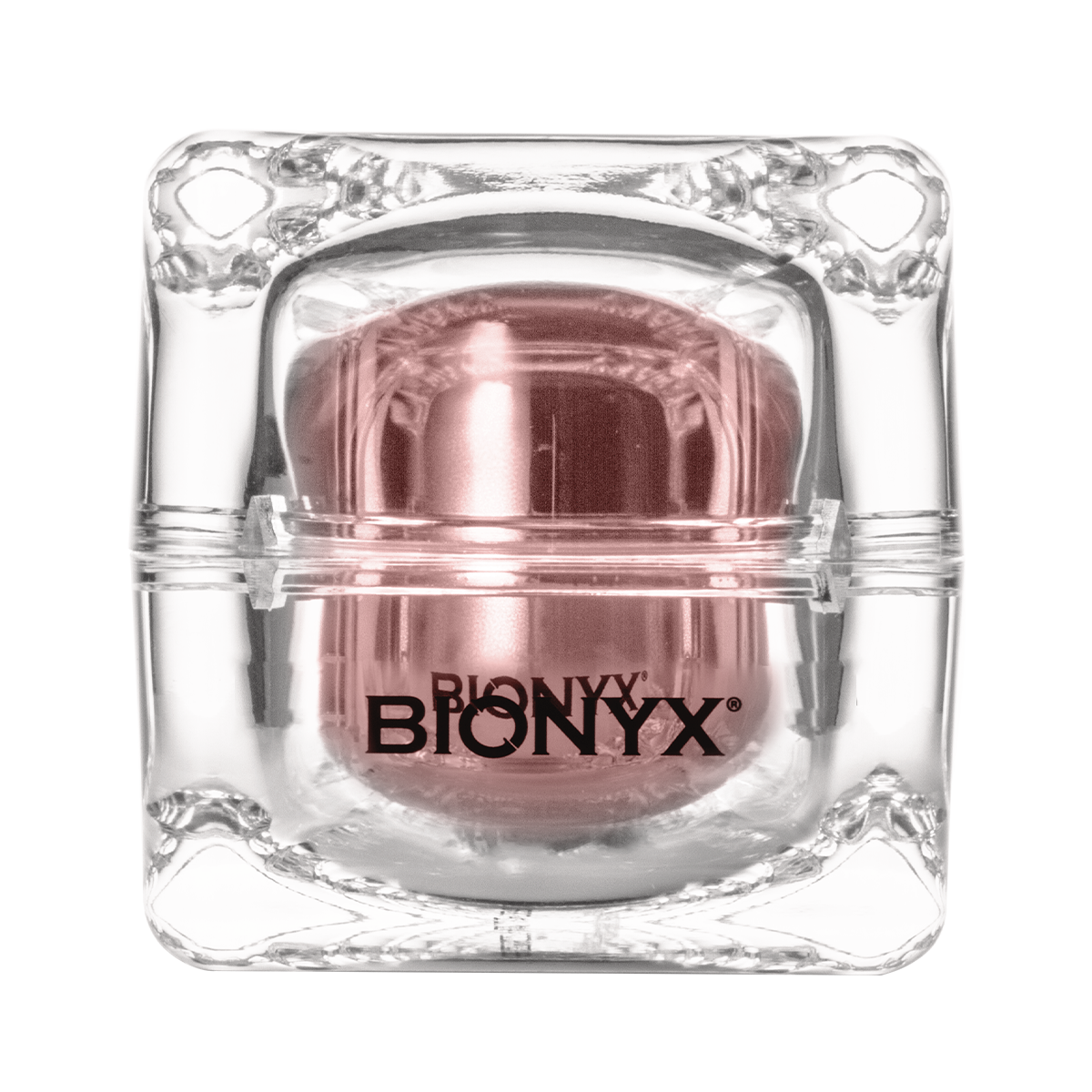 There are various facial peels available in the market today, but some of them may be too harsh for your skin. They may also contain some ingredients that aren't that good for your skin in the long run. Here are some reasons why the Bionyx facial peeling gel is perfect for you.
It Removes Excess Oils and Dirt
Why is it necessary to remove all the excess oil in your skin? Excess oil, together with dead skin cells, inflammation, and bacteria are the top causes of acne! They clog your pores, thereby increasing the appearance of pimples, blackheads, whiteheads, bumps, lumps, and pus.
Contrary to popular belief, dirty skin does not cause acne. However, dirt, along with germs, can cause infection when they enter your skin. Your skin is the largest organ in your body, and it protects you from several diseases. You always have to make sure to keep it healthy.
Cleanse your face with the Platinum 2-step Cleaning Set. This set includes a Milk Cleanser and a Toner. These products whisk away not just dirt and excess oil but also makeup. Its infusion of Vitamin B3, platinum, and hyaluronic acid will make your skin smoother and moisturized. This cleaning set is the perfect way to start your skin care regimen. 
Note that washing your skin alone is not enough to remove all the dirt and oil you've accumulated throughout the day. To achieve the ultimate cleanse, try out any of the Bionyx facial peeling gels. A tiny amount of the product rids your skin of unwanted dirt and oil and makes your skin feel smoother!
It Hydrates Your Skin
Some peeling gels may be too unforgiving when removing dirt and oil from your skin. On top of this, they can dehydrate your skin. Fortunately, the Bionyx facial peeling gel is packed not just with water but glycerin as well!
Also called glycerol, glycerin is a kind of trihydroxy alcohol. It is responsible for hydrating and repairing your skin. Glycerin promotes the skin barrier function and protects your skin from irritating stimuli.
Furthermore, experts have proven that glycerin speeds up the wound-healing process and even has an antimicrobial effect. It prevents diseases such as atopic dermatitis and winter xerosis.
As if that's not enough, it also improves your skin's elasticity! No wonder experts have been using it in cosmetic and skincare products for many years.
More Products To Hydrate Your Skin
Hydration is essential to keep your skin healthy. Physical exfoliation can cause a temporary interruption to your skin barrier and decrease your skin's hydration. However, some experts believe that deep exfoliation can promote collagen growth. 
Either way, it is still good to do something to help retain water on your skin. Moisturizers are the go-to skincare product for a good reason. Why? Because it is a good source of hydration and can improve your skin's texture. You have to apply moisturizer immediately after exfoliation.
If you're looking for Bionyx moisturizers to keep your skin hydrated after exfoliating, check out the Alloy Platinum Infinite Moisture. It's lightweight and gives your skin a velvety soft feeling. Its anti-aging effects are a huge bonus!
You can also try the Platinum Transformative Cream, which prevents skin dryness and irritation. Daily use of this product can give you a lasting skin enhancement.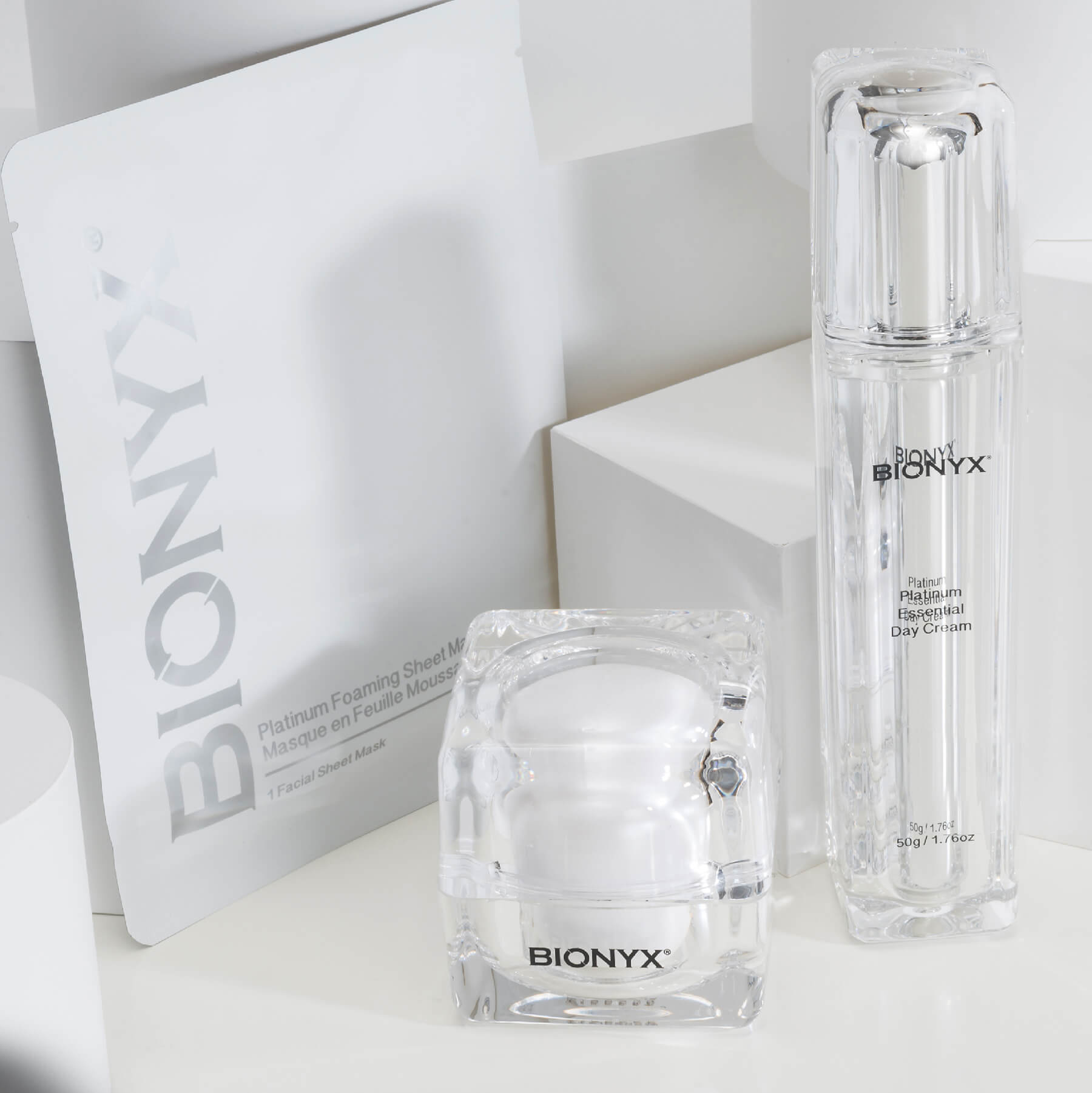 It is Paraben-Free
Expired skincare products are harmful to your skin. You need to check your products' use-by date regularly. Toss out those that have gone beyond their expiration date.
Some people are hesitant to do so because there's still so much product left. However, it's best to toss expired products than risk using them and getting skin irritation. 
If you're one to check a product's shelf life before purchase, Bionyx's products are a good option for you. Bionyx facial peeling gel has phenoxyethanol, so it has a longer shelf life! 
As if that's not enough, Bionyx peeling gels are also paraben-free. Some manufacturers use parabens to preserve their cosmetic products. Common parabens in cosmetics include methylparaben, propylparaben, ethylparaben, and butylparaben.
However, researchers believe that parabens have estrogenic effects. Some studies imply that parabens play a role in breast cancer after finding traces in breast cancer tissue. Further studies are still ongoing, so this claim is not proven yet.
Still, it is better to stay away from parabens to be safe.
Phenoxyethanol and its Antimicrobial Properties
Phenoxyethanol is widely known as an ingredient responsible for preserving cosmetic products. It is considered the most common preservative because of its antimicrobial properties.
Phenoxyethanol is proven effective in fighting off strains of Pseudomonas aeruginosa. This type of bacteria is found in water and soil. They can cause infections in your blood and other parts of your body. You can use phenoxyethanol on burns, wounds, or abscesses acquired from Pseudomonas aeruginosa infection.
It is a colorless liquid that also serves as an insect repellent and perfume fixative. Experts use it in vaccines to inactivate bacteria as well.
Imagine what it can do for your skin!
It Protects You From Free Radicals That Harm Your Skin
There's more to our Bionyx facial peeling gels than you think. Aside from its exfoliating and hydrating ingredients, Bionyxpeeling gels are also infused with Juglans Regia (walnut) shell powder.
There has been an increasing number of research on the antioxidant activity of the different parts of the walnut. Researchers have proven that walnuts are one of the highest antioxidant contents among seeds and nuts. Thus, different parts of the walnut are now in various cosmetic and pharmaceutical products.
Free Radicals And Their Effect On Your Skin
Our skin is constantly exposed to different kinds of pollutants and radiation. This exposure encourages the generation of free radicals. These free radicals can cause many diseases such as cancer, stroke, and heart disease.
Exposure to free radicals has many effects on your skin, including skin aging. As your skin ages, you will notice more wrinkles, spots, freckles, scaly patches. Your skin will also feel rough, dry, and red, and will look pretty dull. 
Antioxidants come to the rescue and protect your cells from damage from free radicals. The skin has natural antioxidant properties, but you can also get them through the food you consume. Another way to take antioxidants is by topical application. Many cosmetic companies infuse antioxidant ingredients in their products for this reason.
Other Bionyx Products To Help You Combat Skin Aging
Try the BioLift collection to fight off signs of skin aging. Daily use of the BioLift Platinum Deep Wrinkle Cream makes your skin smoother and tighter by reviving it.
If you want to target specific areas on your skin, try the BioLift Platinum Deep Wrinkle Concentrate. This serum prevents the appearance of wrinkles, fine lines, and expression lines because it has Vitamins A and E. Apply one to two pumps of the product on your fingertips, then massage it over your face. Use it daily for the best results.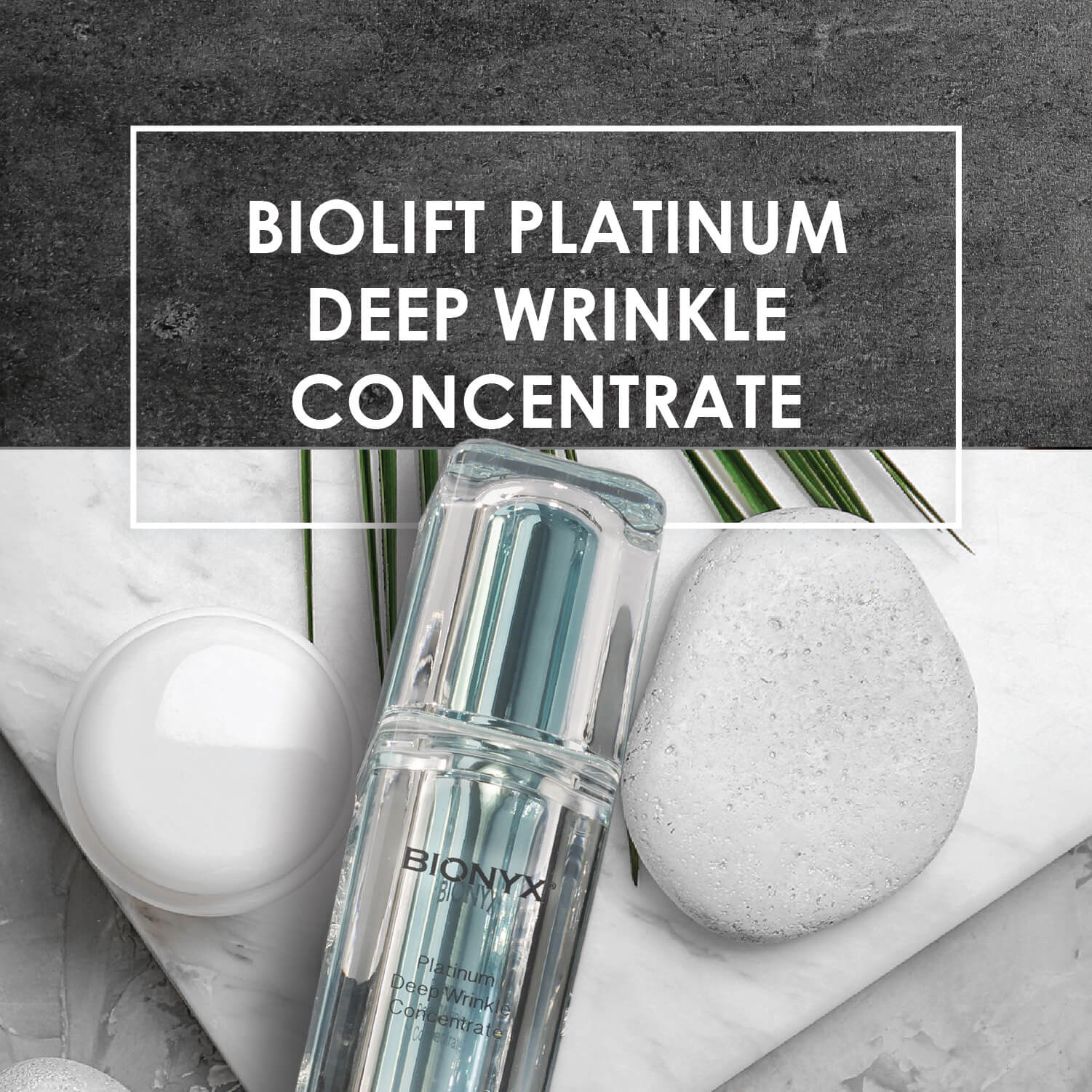 How Should I Use the Bionyx Facial Peeling Gel?
The Platinum and Rhodium Complex Facial Peeling gels are easy to use. Just put a coin-sized amount of the product on your fingertips. You can also use a cotton swab. Apply it on your face and neck, massaging in upward and circular motions. Avoid areas with peach fuzz or fine hair.
Rinse off the product immediately after 20 to 30 seconds using lukewarm water. Ensure that you do not leave it longer than the recommended time to avoid side effects.
How Often Can I Use a Peeling Gel?
After knowing all the benefits of peeling gels, you might be tempted to use them every day. It is worth noting that you can only use a peeling gel once to thrice a week. It depends on how sensitive your skin is to exfoliation.
Remember that while exfoliating is good for the skin, anything excessive is still harmful. Extreme or improper exfoliation can cause acne breakouts or redness. 
Knowing your skin type is an essential step in exfoliation. Different types of skin have different reactions to exfoliation. Some skin types require light exfoliation because they immediately get stung or burnt. Fortunately, users of Bionyx facial peeling gels have testified to its effectiveness despite their sensitive skin!
How Convenient Are At-Home Chemical Peels?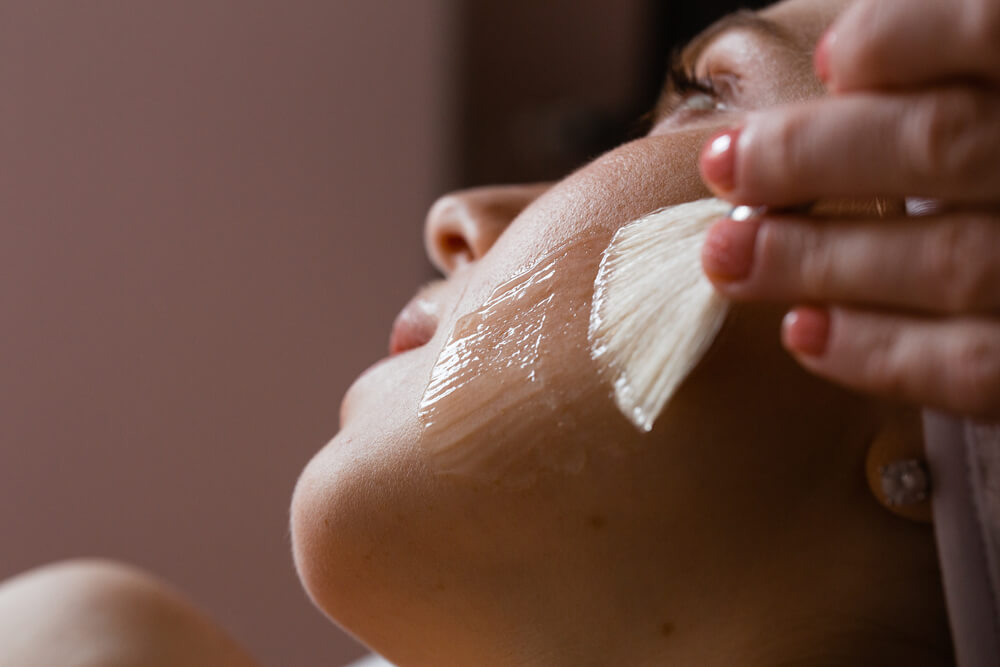 Chemical peels are proven effective in reducing the appearance of wrinkles, scars, and other impurities. It is a skin-resurfacing product that removes damaged outer layers of the skin to let smoother skin grow.
However, as with any other procedure, chemical peels can cause side effects, even when an expert performs it. Some of these include scarring, infection, redness, and even organ damage. You will have to take physical exams to help your doctor determine if you're allowed to undergo a chemical peel procedure. There are also various preparations you need to make.
Furthermore, in-office chemical peels require a longer time for recovery. You may have to visit your doctor more than once, depending on the type of chemical peel procedure you choose.
Fortunately, at-home facial peeling gels serve as effective and more convenient alternatives. They also save you a lot of money and time!
The Verdict: Is the Bionyx Facial Peeling Gel Worth it?
Definitely! We assure you of the quality and effectiveness of the Bionyx peeling gels. These peeling gels do not only serve as exfoliators. They can also give you antimicrobial, antioxidant, and hydrating effects. 
It's like having several kinds of cosmetic products in one jar! Moreover, Bionyx does not test the peeling gels on animals to ensure that you're using cruelty-free products. 
Having healthy skin is part and parcel of a healthy body. We always have to take care of it. But remember that effective skincare is not about buying every kind of product you see. It is about finding the perfect products that work best for you. 
Do not be afraid to invest in a good product. It's a good thing that Bionyx has a wide array of skincare products that cater to different skin concerns and types! 
You can use Bionyx peeling gels with other Bionyx products for the best results. 
Try the Essential Set for clean and fresh skin. Aside from the best-selling Rhodium Complex Facial Peeling, the set includes the Platinum 2-step Cleaning Set (Milk Cleanser and Toner). The Salt Scrub, on the other hand, polishes rough skin. Then, finish off with the Body Butter for a hydrated and revitalized feeling.