Published: November 15, 2022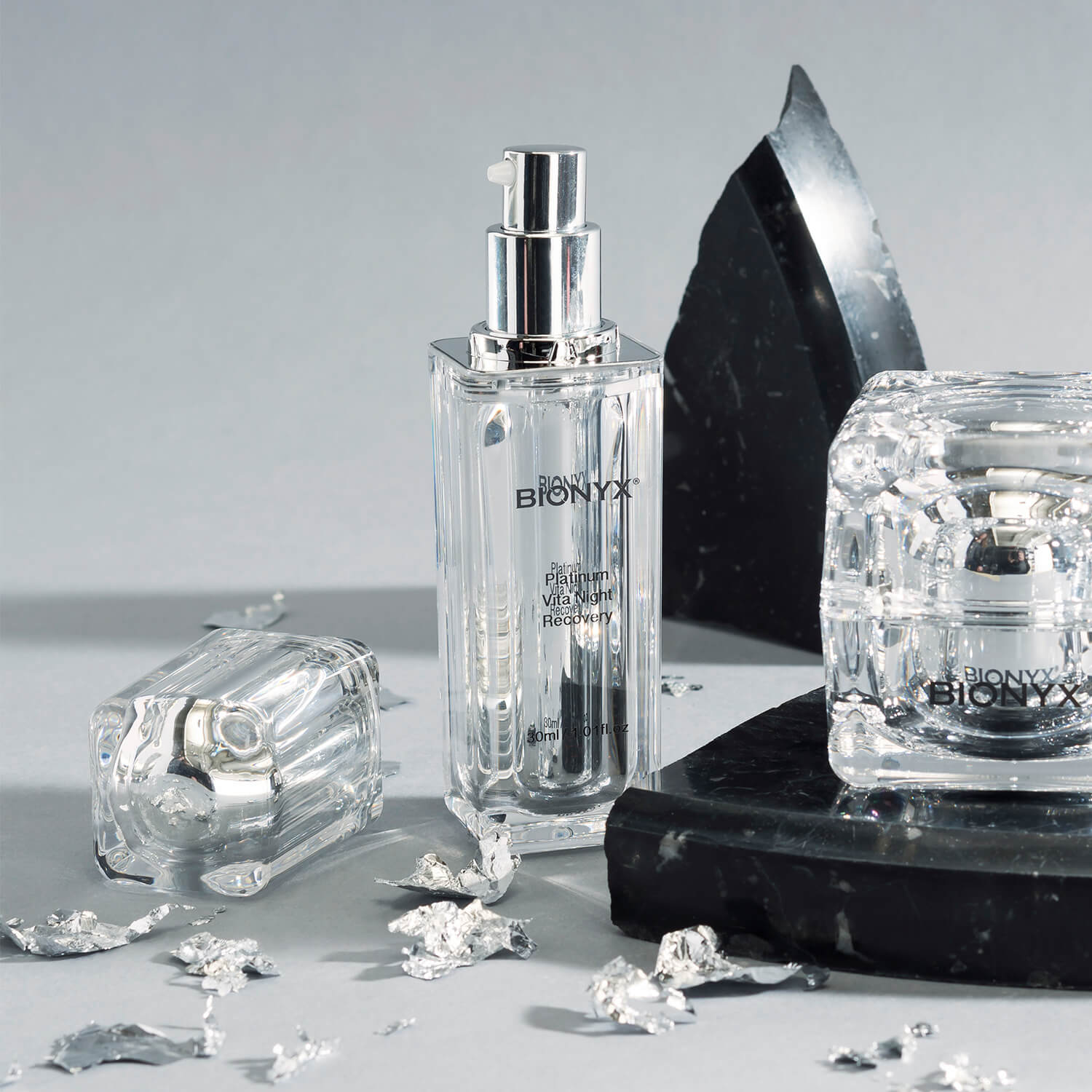 Whether you've been spotting more and more Bionyx skin care products while shopping for cosmetics or you've seen posts about our formulas on social media, Bionyx has been in the limelight quite a bit recently.
What's all the hype about? Why have people all over the world been raving about Bionyx skin care? Here's the lowdown on our one-of-a-kind brand:
Bionyx Skin Care Products Produce Real Results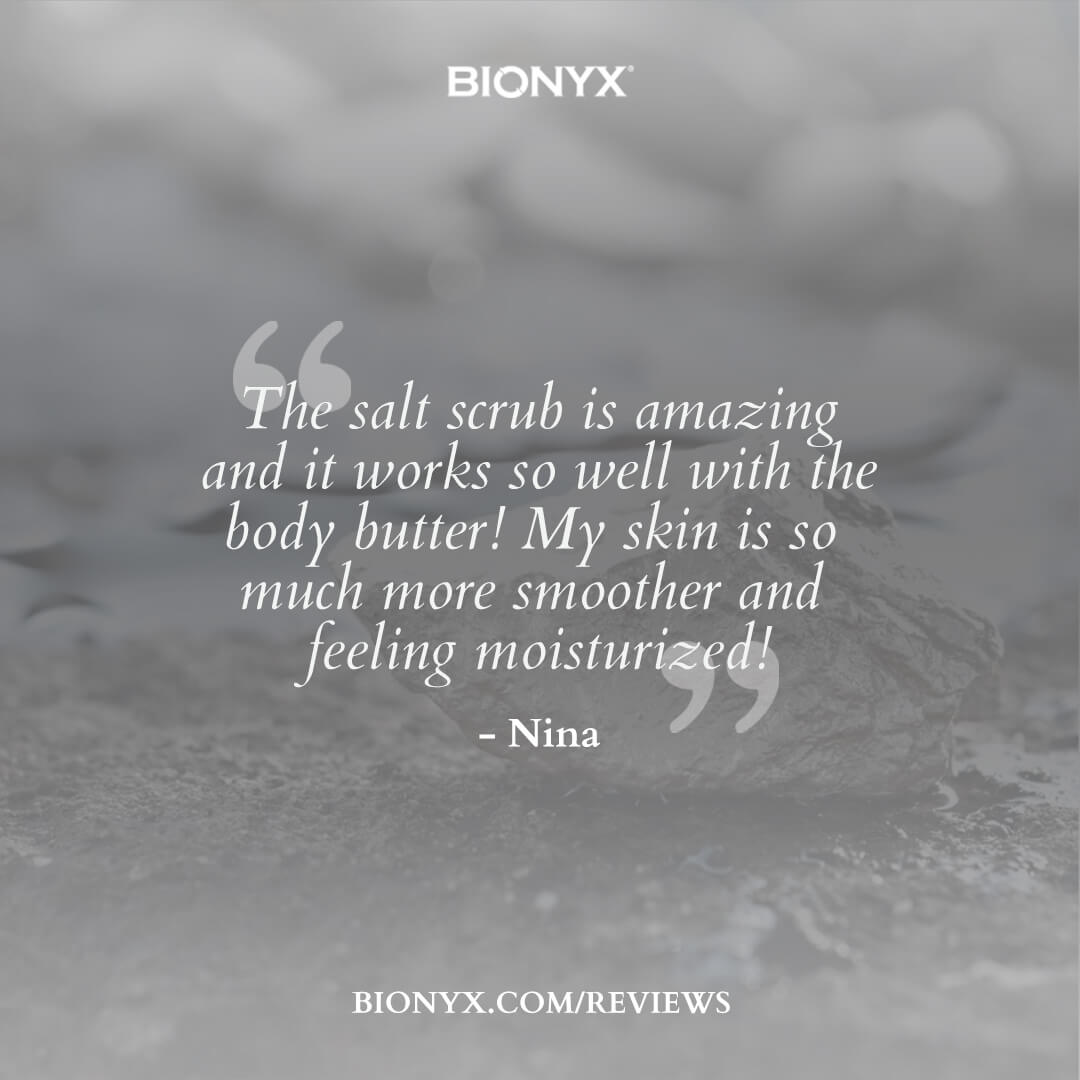 Ultimately, it doesn't matter how good a skincare product looks or how it feels when you apply it to your skin. In the end, it all comes down to whether or not that product really works.
And, when it comes to Bionyx products, you can be sure that you'll soon be seeing real results.
You'll find numerous reviews confirming the visible effects that our products have. From dramatically reducing the appearance of wrinkles to brightening the look of dark spots, our customers have seen big complexion changes after introducing Bionyx products into their skincare routines.
How come Bionyx products work so well? It all comes down to the superior ingredients that we've included in each one of our formulas…
All Bionyx Skin Care Products Contain Colloidal Platinum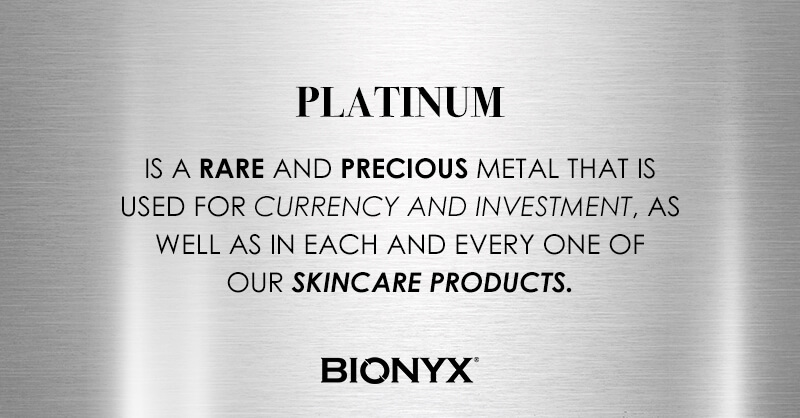 Here at Bionyx, our signature ingredient is colloidal platinum. Research shows that this ingredient is able to benefit a person's complexion in so many ways, such as by:
Boosting skin moisture levels

Reducing and preventing visible environmental damage

Minimizing the appearance of skin aging

Soothing the feeling of irritation and inflammation

Giving the complexion a deep radiance
It's an ingredient that's very under-utilized in the skincare industry. This is why it takes centerstage in every single Bionyx skin care formula.
If you've never used platinum on your skin before, you don't need to worry. The term 'colloidal' means that the platinum particles used in our products are absolutely tiny. They're evenly dispersed throughout each formula, ensuring that your skin receives consistent amounts with each application.
Even better, there are no safety concerns surrounding the use of colloidal platinum on the skin. In fact, it's one of those rare ingredients loved by people of all skin types, which is why so many have recently been flocking to Bionyx's colloidal platinum-infused blends.
Bionyx Skin Care is Packed With Cutting-Edge Ingredients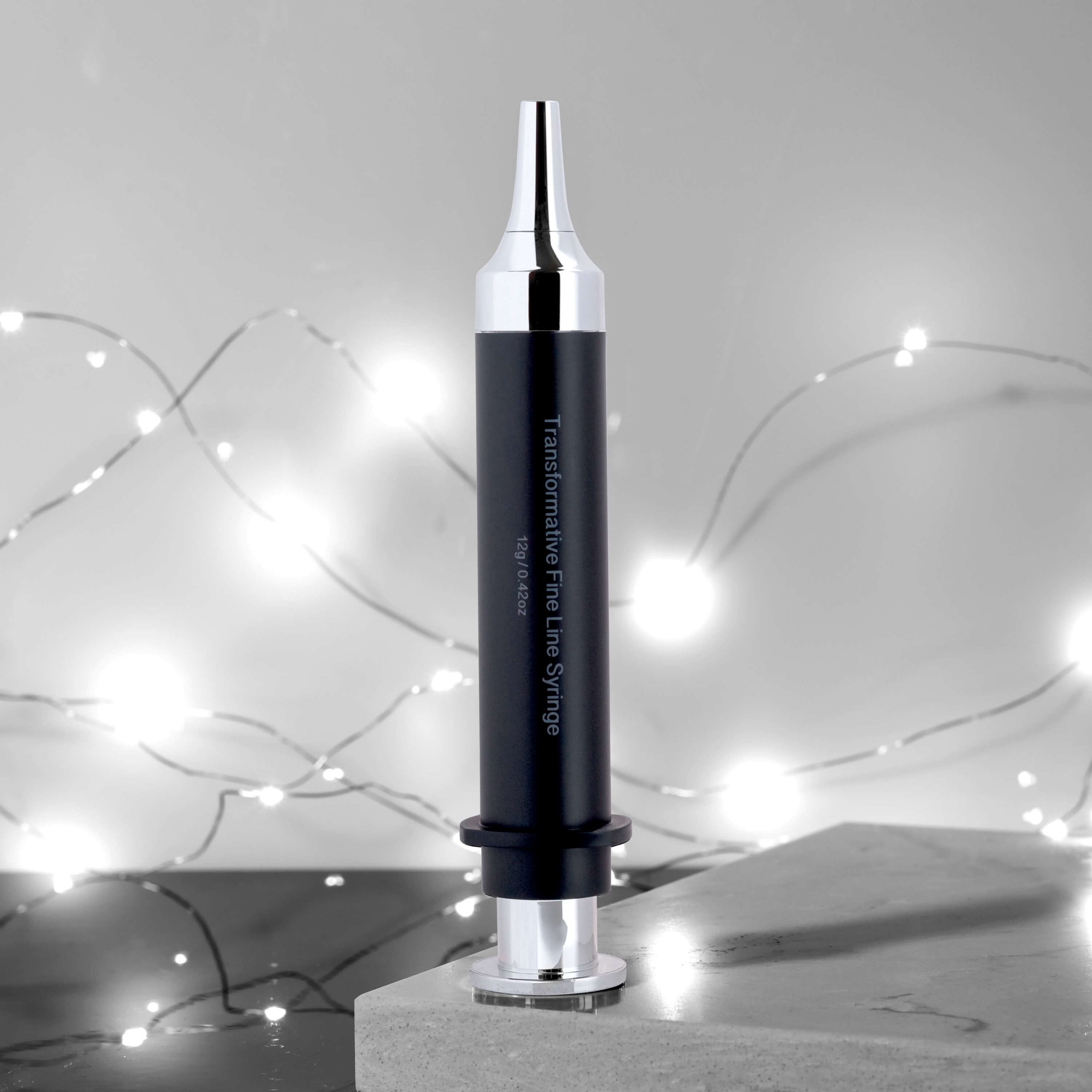 Colloidal platinum may be pretty amazing, but that doesn't mean that other skin care ingredients should be disregarded. In fact, there are certain ingredients that play particularly well with colloidal platinum, boosting the complexion-enhancing effects that this precious metal can have.
Here at Bionyx, we've harnessed that magic by bringing together a potent selection of cutting-edge ingredients in each and every one of our products.
Want some examples?
DMAE is one of our favorites. It's a naturally-occurring substance that can quickly diminish the appearance of fine lines and wrinkles, leaving the skin looking younger. Acetyl hexapeptide-8 has similar effects, with studies showing it capable of reducing the visibility of wrinkle depth after just one month of regular use.
You'll find both of those ingredients in the Bionyx Transformative Fine Line Syringe. This fast-acting formula instantly smoothes away the look of wrinkles, making it a go-to before a special event.
Peptides are another ingredient that you'll frequently see in Bionyx skin care products. There are different types of peptides out there, but all are famed for how they intensely moisturize the skin, leaving it feeling soft, supple, and protected.
One of our most popular peptide-infused formulas is the Alloy Platinum Synergizing Serum. In addition to two peptides and colloidal platinum, we've also added copper into the mix. This potent combination gives the skin a lifted and tighter finish.
Some of the Best Botanical Extracts Can Be Found in Bionyx Formulas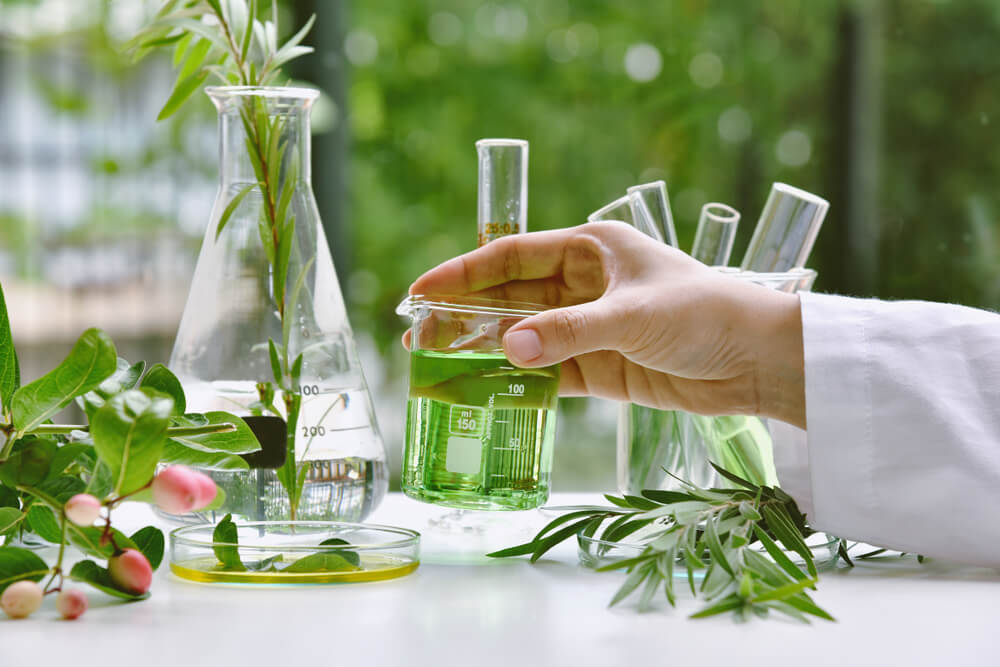 As much as we love cutting-edge ingredients, there's no ignoring the fact that nature has plenty to offer too. When creating our skin care products, we embrace that, which is why you'll find several noteworthy botanical extracts sprinkled throughout our formulas.
Some products contain more than others, so if you're seeking a formula that's heavy on the botanicals, check out the Bionyx Platinum Transformative Cream. It's a lightweight cream that's loaded with plant extracts, such as:
Licorice

Witch hazel

Acacia

Seaweed

Green tea leaf

Sunflower
Why are botanical extracts so important for the skin?
It all comes down to their high antioxidant content. Antioxidants are what your skin needs to reduce the appearance of damage. Whether this may be UV-damage in the form of wrinkles or dark marks left behind after an acne breakout, the more antioxidants you have in your skincare routine, the better your skin will look and feel.
Results Can Be Powered Up With the Use of Specific Skin Care Devices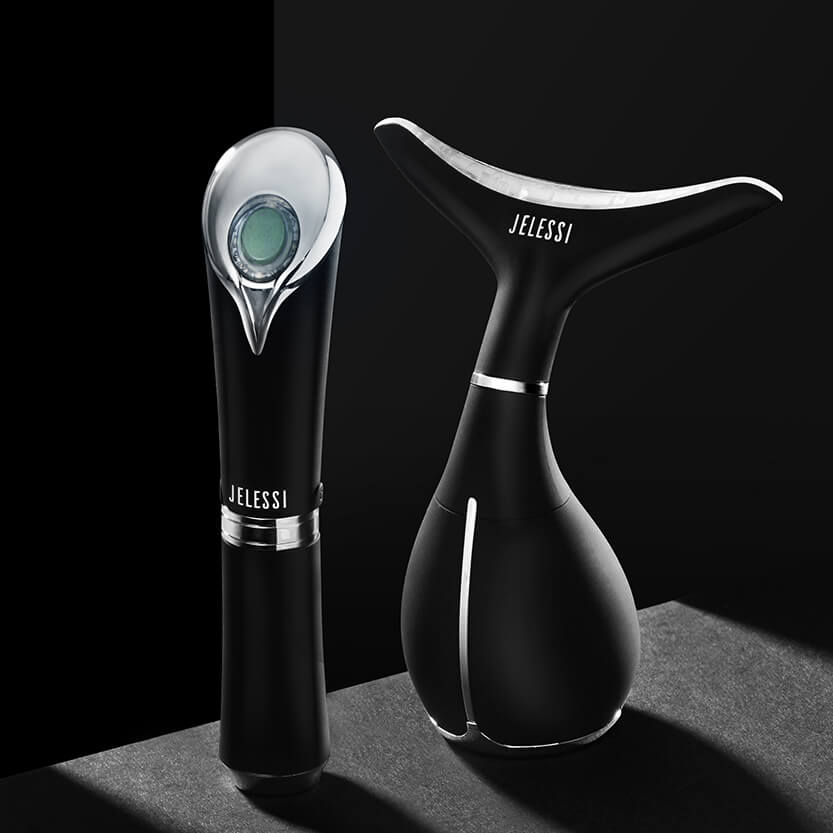 The results produced by Bionyx products are already impressive enough on their own. However, if you would like to see even more from your skincare routine, we would highly recommend adding in a skin care device.
Shop at Bionyx and you'll have two to choose from; the Photonix-2 Jade Eye Wand and the Photonix-3 Neck Solution. Both of these devices make use of LED technology to transform the appearance.
The main difference between them lies in the area of skin they're designed to treat. The Eye Wand targets the delicate skin around the eyes, making it ideal for people who want to reduce the look of crow's feet or puffiness. On the other hand, the Neck Solution firms and tightens the look of the skin on the neck. This makes it perfect for people who are noticing the visible signs of turkey neck.
Each device is easy to use and has two modes to enable you to truly customize your treatment. We recommend using your chosen device with your favorite serum. The Biolift Platinum Deep Wrinkle Concentrate is a fantastic formula to pair with a skincare device. It contains multiple vitamins as well as several hydrating ingredients to give the skin a fuller and smoother look.
Bionyx Products Make an Ordinary Skincare Routine Feel Spa-Like
It's easy to fall into a rut when it comes to skin care, but using Bionyx products is a great way to shake things up. Bionyx skin care will bring a whole new level of luxury to your routine, making each step feel so much more exquisite.
To give your skincare routine a spa-like touch, check out our Platinum Transformative Thermal Mask. It's a clay-based mask, but chances are that it's completely different from any of the other clay masks you've used in the past.
What sets it apart?
Its self-heating element. As you massage this mask into your skin, you'll notice that it starts to feel warm. This heat continues to rise until it's at a gentle warmth. This relaxes the feel of your pores, allowing the mask's other ingredients to pass straight on through.
And trust us, your skin definitely wants to soak up as many of those ingredients as possible! From vitamins A, C, and E to coffee, lemon, and sweet almond fruit extracts, this mask will purify, brighten, and rejuvenate the appearance of your skin.
The Rhodium Complex Facial Peeling is another product that has a professional feel to it. It's an exfoliant in the form of a gel, which is designed to be applied to dry skin. Massage it into your skin and it will latch on to the dead skin cells sitting on your skin's surface. Once you rinse the peel off, your dead skin cells will dissipate too!
Although it's not as intense as a professional chemical peel, this product still makes the skin look noticeably brighter and smoother.
Bionyx Skin Care Products are Fun to Use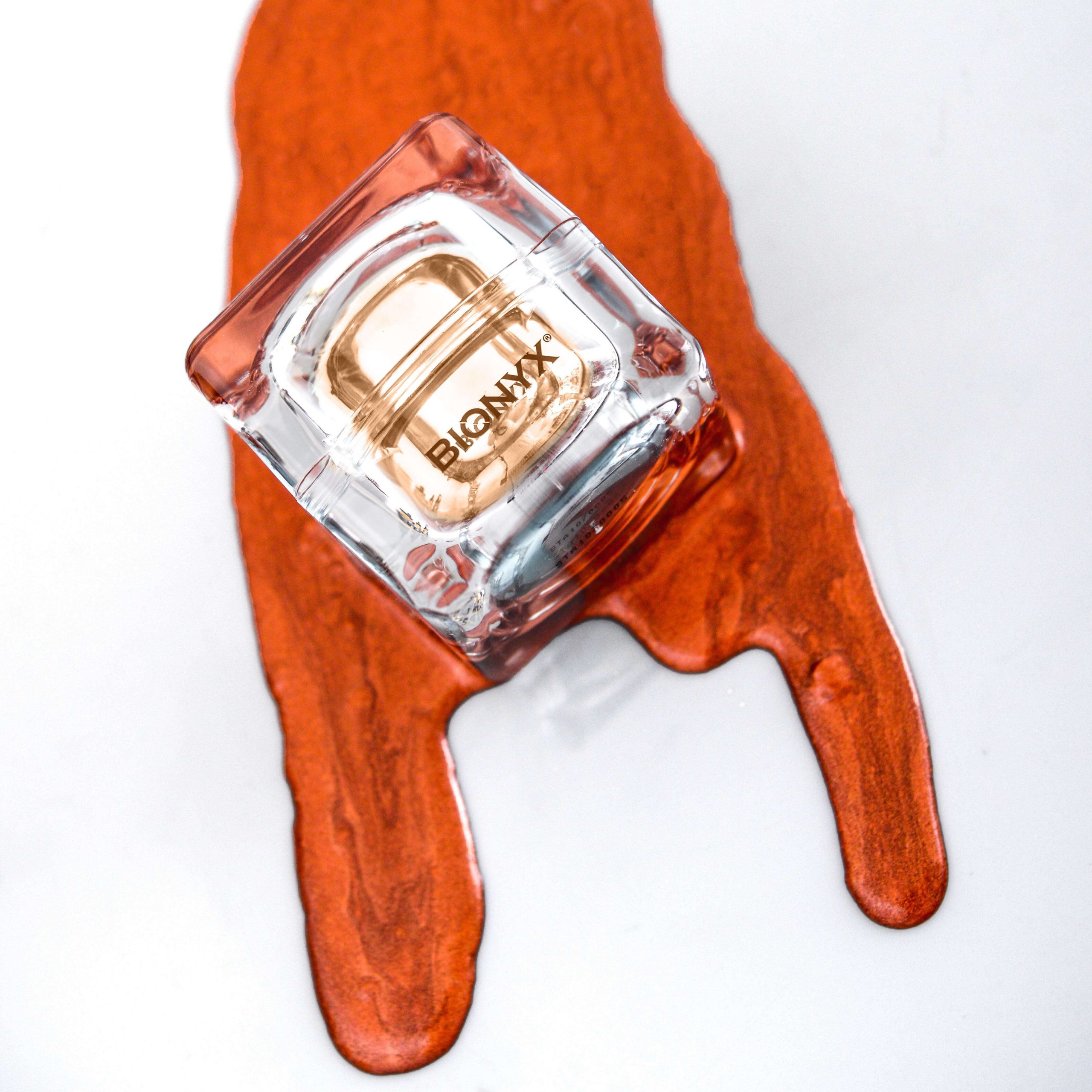 Of course, it's not all about a spa-like experience. Sometimes, we just want to have fun with our skincare routines, and the Alloy Magnetic Synergy Mask enables us to do just that.
In this mask, colloidal platinum comes together with copper, gold, diamond powder, and meteorite powder to provide an out-of-this-world blend. We've also added in peptides and botanical extracts to really treat your skin like a star.
However, its ingredient list isn't what makes this product fun. Instead, it's the application/removal technique.
This mask is a magnetic mask, meaning that, unlike other masks, you don't rinse it off once you're done. Instead, you use the magnet that comes with the mask to literally lift the mask off your face. It leaves behind a rich serum that you can massage into your skin to maximize results. It's not often that a skincare product can induce childlike wonder in a person, which is what makes this formula even more special.
Bionyx is a Brand That Cares About the Environment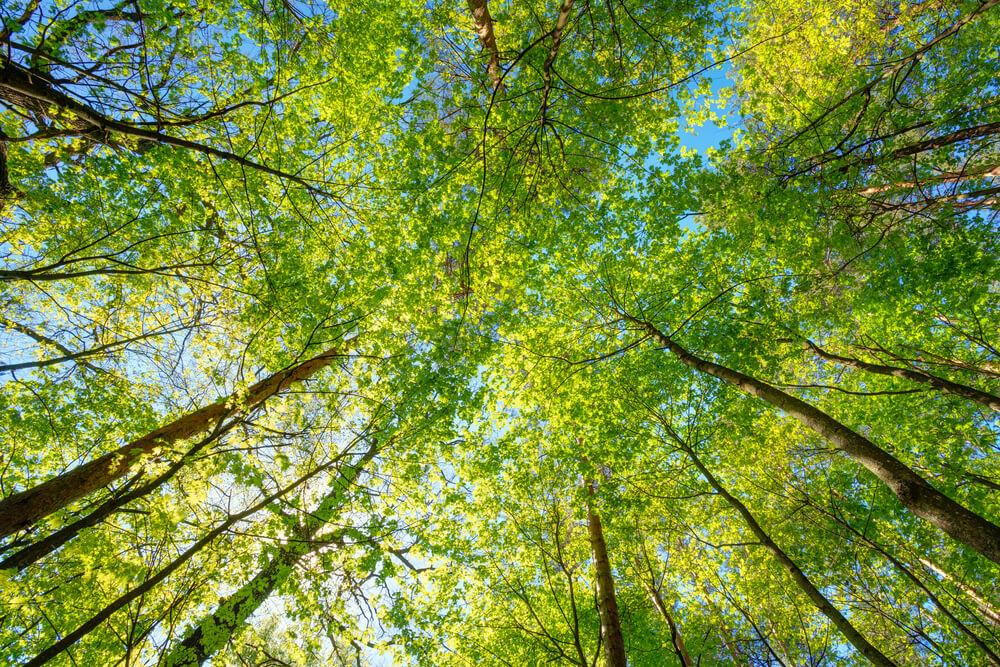 It's important for any business to be aware of the environmental impact that they have. Here at Bionyx, we try to keep our footprint as light as possible.
For example, all of our packaging is recyclable. We try to make use of eco-friendly materials as much as possible.
We also do not participate in or condone animal testing, something that, unfortunately, many beauty brands still partake in.
Chances are that you're on our page because you care about your skin. Well, with Bionyx, you'll be caring for the environment at the same time.
The Bionyx Gift Sets Make Skincare Shopping Easy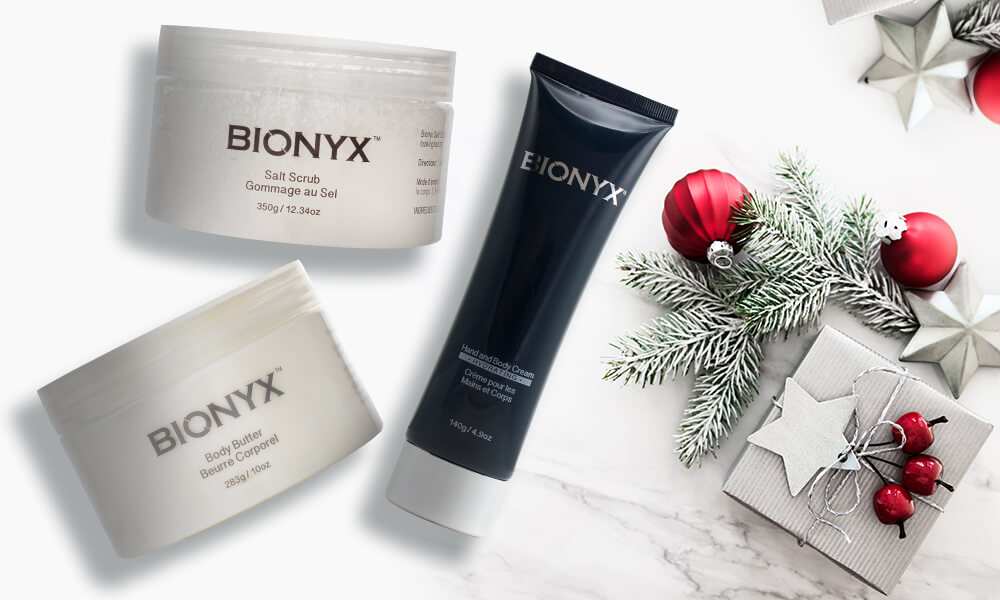 Have you ever struggled to find the perfect gift for someone in your life?
Well, if they're interested in skincare, look no further than the Bionyx gift sets. For many people, these gift sets have provided their first foray into Bionyx skin care. And then, once they've started using our products, they're hooked!
Whether you want to treat yourself or someone else, our gift sets are all about making skincare choices easy.
Take our Deluxe Daily Set, for example. These four products form a daily skincare routine all on their own. If your recipient is unsure about how to get started with putting together a skincare routine, then this set is all they'll need!
If the person you're shopping for is extra-special, consider combining that set with our Body Care Set. Again, these three products form their own unique body care routine, resulting in skin that looks and feels softer, smoother, and more toned.
Whichever set you choose, we'll make sure that it looks its best by packaging it in a bag sealed with a bow. We'll even include a card that you can personalize!
Elevate Your Routine With Bionyx Skin Care
Now that you know a little more about the Bionyx brand, it'll be easy to see why more and more people are giving our products a try. Not only do they contain proven ingredients that produce real results, but our effective formulas are also so enjoyable to use.
Take a look at more bestselling Bionyx products by clicking here.