Body Care Set
Sale!
The Body Care set features a duo designed to transform the appearance of the skin from head to toe. The Salt Scrub polishes away the appearance of rough skin, while the Body Butter conditions your skin with an indulgently rich blend for a finish that looks hydrated and revitalized. And lets not forget the Hand & Body Cream, perfect for anytime use while on the go.
Find Out More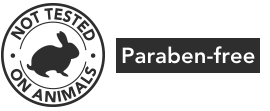 What's Inside
Hand & Body Cream
Salt Scrub
Body Butter
Ingredients
Hand & Body Cream:
Aqua, Carbomer, Butylene Glycol, Glycerin, Disodium EDTA, Glyceryl Stearate, PEG-100 Stearate, Cetearyl Alcohol, Coco-Glucoside, BHT, Ethylhexyl Palmitate, Caprylic/Capric Triglyceride, Petrolatum, Butyrospermum Parkii (Shea) Butter, Mineral Oil, Dimethicone, Triethanolamine, Phenoxyethanol, 1,2-Hexanediol, Decylene Glycol, Fragrance, Colloidal Platinum.
Salt Scrub:
Sea Salt, Mineral Oil, Fragrance(Parfum), BHT.
Body Butter:
Aqua(Water), Mineral Oil, Dimethicone, Glycerin, Cetearyl Alcohol, Butyrospermum Parkii (Shea Butter), Ceteareth-25, Stearic Acid, Ceteareth-6, Phenoxyethanol, Glyceryl Stearate, Carbomer, Triethanolamine, Polyacrylamide, 1,2-Hexanediol, Disodium EDTA, Fragrance(Parfum), Decylene Glycol, BHT, C13-14 Isoparaffin, Laureth-7, Colloidal Platinum.
Super Effective!
The changing of the seasons can be tough on our skin, especially when it is dry and cracking. But all hope isn't lost because this set has helped me get more moisture than I have had in months. No more pain or feeling that burning sensation from lackluster skinspots!
Absolutely amazing!!!
AZ weather is harsh and always makes my skin dry and flaky. I've tried many other products and they didn't meet my expectations but the results of this set are just phenomenal!!! The salt scrub is amazing and it works so well with the body butter!!! My skin is so much more smoother and feeling moisturized!!!
With the changing of the seasons, it seems that my skin starts simply shutting down. People think I exaggerate, but I'm really not! It becomes so dry, itchy and burning that it feels like it is falling off. I have tried to stop the feeling with so many different products I have given up hope. Until I tried this set! Oh, my god! I don't know what they put in it, but it has helped my skin get the moisture it need. No more pain, no more feeling of burning! Amazing!