Instructions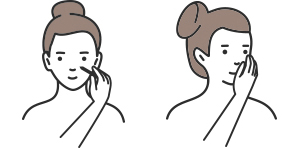 Recommended for special occasions- may be used as often as once per week
Step 1: After removing the inner and outer caps on the end of the syringe, gently but firmly press the plunger to dispense a tiny drop onto each line/wrinkle.
Step 2: Gently tap, do not rub, until product has completely blended onto skin.
Step 3: Use a cotton swab to remove excess product. Do not rinse off.