Beauty Tips
Useful Instructions
Bionyx welcomes you to a world of luxury and decadence with our platinum inspired skin care products and collections. We strive to offer products that provide solutions to your greatest skin concerns. Understanding that some of our products require more thorough instructions for optimal use, we've created the following guide. Keep reading for some useful tips and tricks.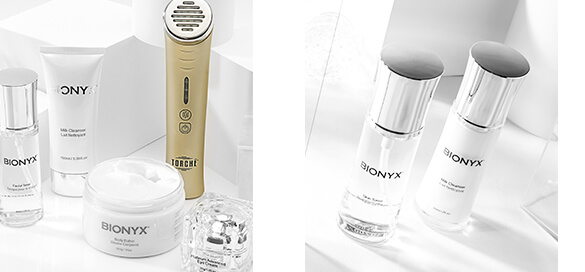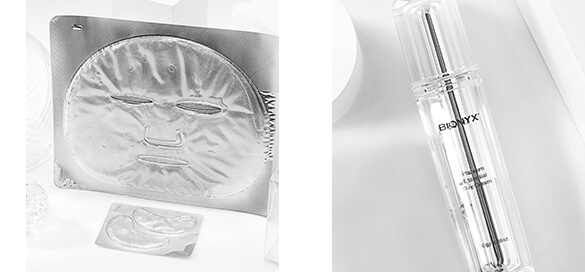 Understanding Bionyx Collections & Order of Use
Bionyx products are grouped under different collections. Products under the same collection were formulated to complement one another in addressing a specific skin area or concern. In some cases you may find it useful to mix and match products from different collections to achieve desired results.
We understand that one size does not fit all when it comes to skin care. A Bionyx representative at a Bionyx retail location will be able to provide you with a customized skin care plan based on your individual needs. You can also contact our customer service department with any questions you may have. The information provided here is more general in nature.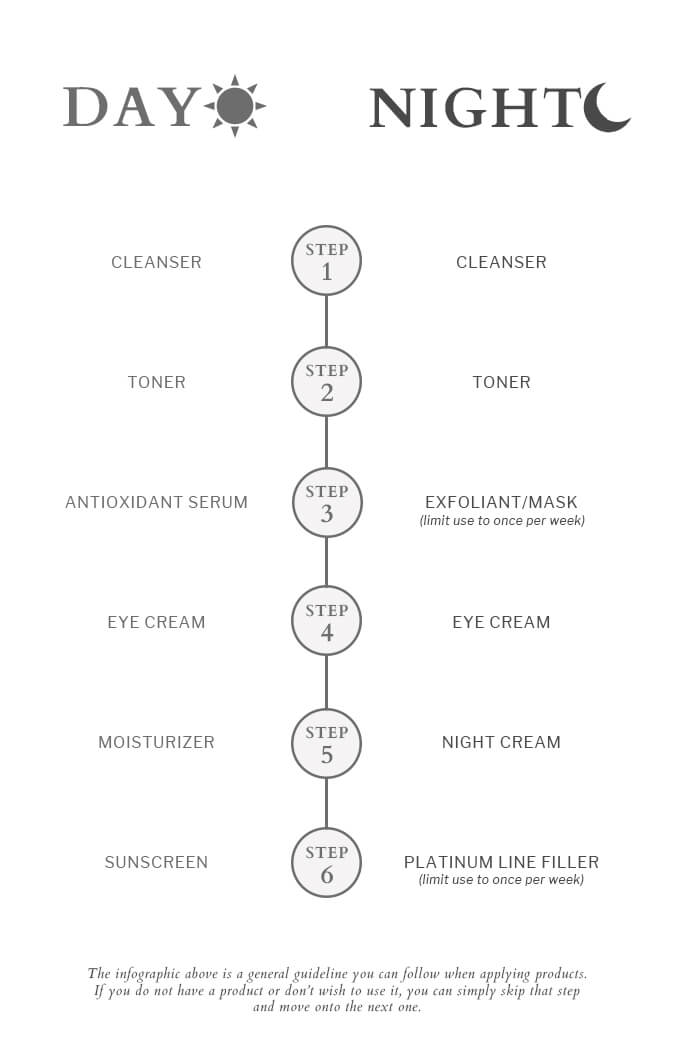 Daily Essentials
We do offer one collection which can be used along with any other Bionyx collection. The products are safe for most skin types and are generally used for regular skin maintenance.
So Which Skin Care Product Should I Apply First?
Cleansing. Always begin your skin care regimen with freshly cleansed skin.
Product application. Lighter products should always be applied before the heavier ones. This means that a serums always go before a moisturizer or cream. The lighter serum can sink in quicker and a cream will lock the serum into skin.
You can use up to 3 serums at a time. Water-based serums should be applied first before those that are oil based.
Masks before everything else. Always use facial masks right after cleansing the skin. Apply serums and moisturizers after you complete your mask treatment.
Don't overuse your skin care products. A little product goes a long way. Also, if you have more than one of the same types of skin care products, we recommend alternating between them. Using too many products at a time will only irritate your skin, delaying the results you seek.