Published: March 25, 2021
Over the winter months, it is hard to keep up with the effects that this season has on our bodies. The dehydration of heated air, stress of cold temperatures, and the temptation to neglect self-care can all have negative impacts. 
As the first signs of spring begin to show themselves, it brings to mind thoughts of renewal and cleansing. Not just of our homes and nature outside, but also the very bodies we live in. Since our skin is the largest organ we have, it's essential to begin to plan and act on these thoughts of spring cleaning.
But how can you effectively go about this renewal process? Let's go over some ideas… 
How to Spring Clean Your Skin
Odds are you have been feeling the effects of the winter season. Many people describe wintertime as the most stressful season and that can be true even for your epidermis.
Dryness and flare-ups of skin problems like rosacea, psoriasis, eczema, and acne are not uncommon because of the nature of the season. Lack of sunshine and fresh air, not exercising as much, and possibly even falling back on bad habits over the holidays, all affect and exacerbate skin problems.
With the prospect of warm days approaching quickly, it's time to emerge from hibernation and prepare your skin to be healthy and protected. 
The most important thing is to start taking care of yourself now!
Start With Exfoliation
Neglected skin can quickly become built up with dead skin cells causing it to be dull, dehydrated, or flaky. The best solution for this is to remove the cells that are blocking your pores so that your skin is prepped and ready to absorb hydration and other skin-healthy nutrients. 
Using the Bionyx Salt Scrub can leave your complexion feeling smooth and silky while also preparing your skin for any hair removal or tanning you might want to do.  This product is perfect for any non-sensitive area.
Since the skin on your face is different and more sensitive than that of other areas of your body, it's best to use a different high quality product that will gently remove residue without causing more damage.
The line of facial peeling formulas from Bionyx Skincare have been developed to loosen the bind that dead cells have on healthy cells, allowing them to slough off, while also providing nutrients and supporting your skin's natural function.  
You can have a sleek vibrant complexion without worrying about any harsh ingredients.
Use a Gentle Cleanser and Toner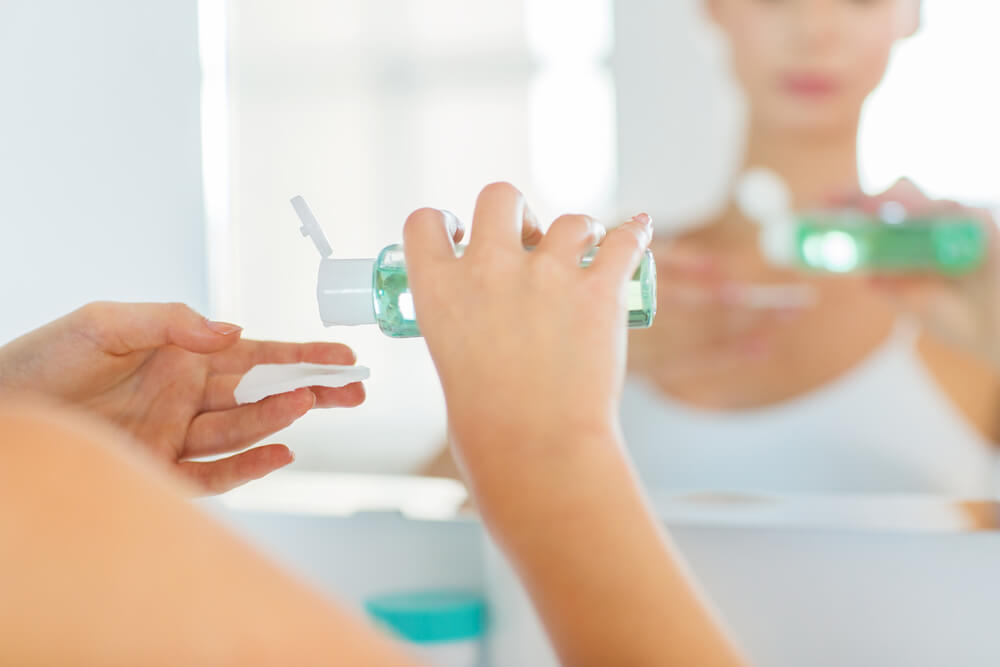 To further purge any detrimental build up and address any skin issues, use a cleansing product that matches your needs. The Bionyx Milk Cleanser is specifically designed to cleanse sensitive, problematic skin while enriching it with nutrients that provide hydration and healing properties. 
Don't forget to tone! Many people skip out on toning without realizing the importance it has in a skincare routine. 
What is so critical about this step?
Once your face is prepped and cleansed, a great toner not only balances and provides hydration but it also helps to tighten pores and strengthens the natural skin barrier, locking in the moisture.
This function also reduces the amount of impurities that can penetrate your skin and helps guard against damage from UV rays. This is essential especially for when you are fighting to repair damage and brace your epidermis for spring and summer days spent enjoying the warmth of the sun!
To balance your facial sebum production and pH levels while hydrating and protecting, add a gentle nutrition-rich toner, such as the Bionyx Facial Toner.  
Apply Moisturizers and Serums
Once your entire body is scrubbed, cleansed, and your face has been toned, this might be the most important step: choosing the perfect moisturizing agents! 
Since your skin is as clean and clear as the days ahead, now is not the time to be lathering on heavy and clogging lotions. Choosing a lightweight moisturizer or serum that is rich with nutrients to target specific skin issues is more beneficial than coating on layers of product that cannot absorb effectively. 
Bionyx Skincare has multiple excellent options for any need your skin or complexion may have. Infused with colloidal platinum and other skin healthy ingredients these products give hydration without burdening your system with anything unnecessary. Shake off the crust of the winter days and get luscious, nurtured skin with every application!
Each facial moisturizer and serum from Bionyx Skincare has a specialty. Whatever issue your skin has collected from the dreary winter months, there's something for you. Go over the brief descriptions below to find the right one for you.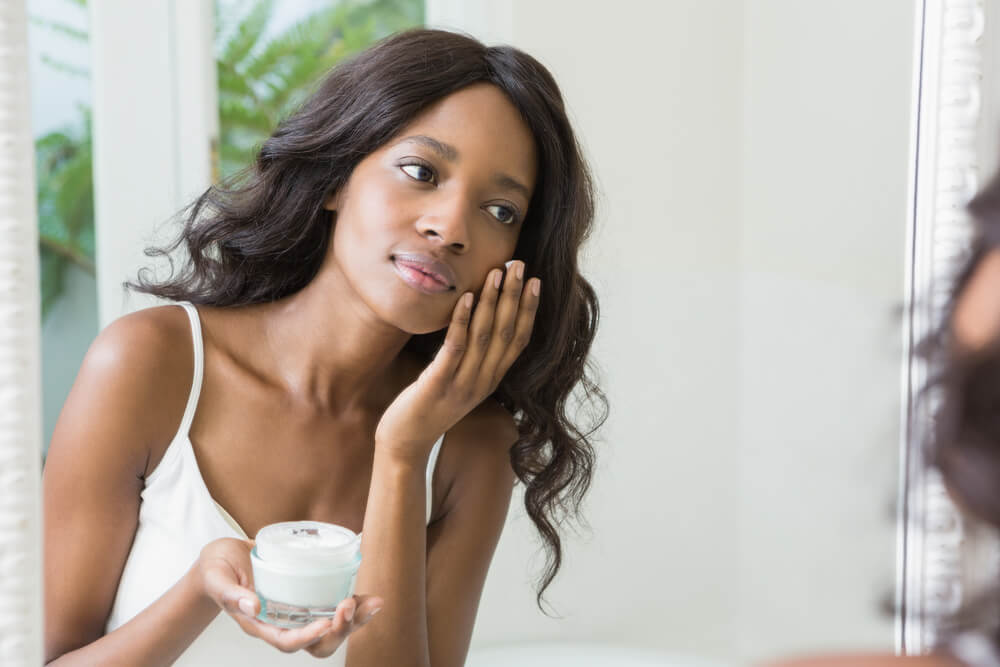 Moisturizers
:
When using any product do not disregard the time of day!
Some ingredients are formulated to be used at night so that they do not interact with the sunlight and others are made expressly to protect your skin from UV and environmental exposures in the daytime.
Serums
:
Don't Forget to Pamper Yourself!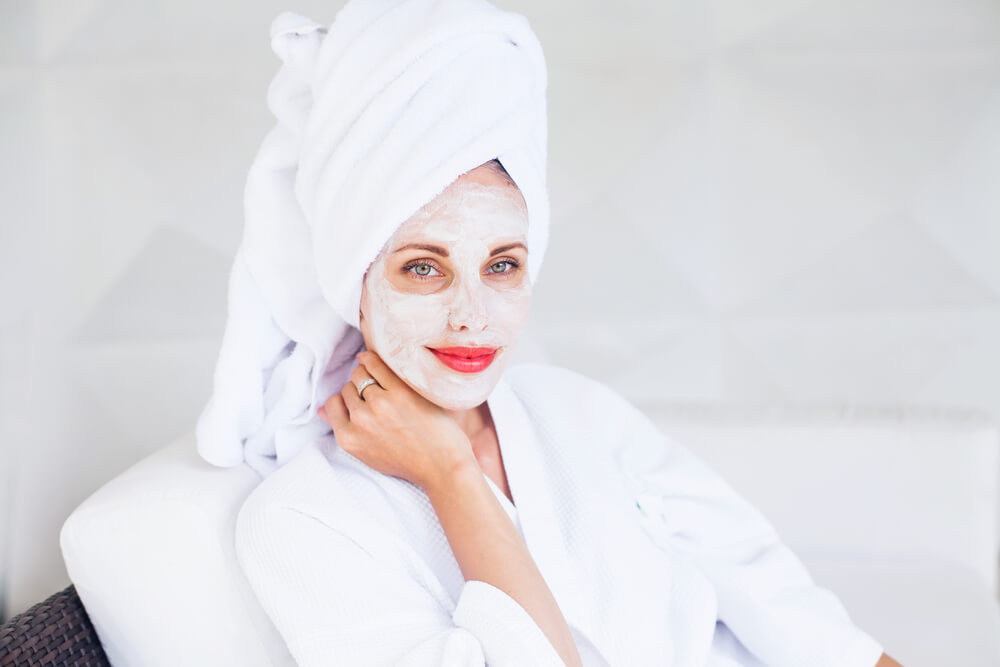 Adding a spa day to your routine may be exactly the therapy that your winter-injured skin needs. If you are tired of how rough your skin is getting during this season, don't wait until the weather is nicer to treat yourself. 
You do not have to worry about booking appointments or leaving the comforts of your own home to enjoy a spa-like treatment!
 How do you go about making the most of it? Here are some ideas…
Include a Weekly Mask
A healing and soothing mask can give your complexion a head start on the path to renewal. Bionyx Skincare has an excellent selection of transforming facial masks to choose from, each one designed with unique elements for your skin's specific needs.
Turn your mask treatment into a whole experience! Light some candles or use a diffuser, wear a comfy robe, and play soothing music. Each of these actions can lower your stress level which reduces the hormones that cause premature aging. While the mask is healing your visage from the outside in, you can boost the effects from the inside out. It's worth it to make time to relax and distress!
Be sure to use the exfoliating and cleansing steps before applying a mask for the best results. 
Use Light Therapy
The use of light therapy has become increasingly popular because of the healing and anti-aging effects it has without causing your skin to get worse before it gets better.
This is a very attractive attribute especially if you are dealing with skin that is already stressed by the elements of the season.
The best part of this, is that you can take advantage of the technology at any time by using one of these devices in your own home! You no longer have to go to a doctor's office or wait in line to get this spectacular treatment. 
What makes this technology so effective? Let's take a quick look…
With spring and summer right around the corner, most of the planet is waiting until winter is over to begin the transformation process but you do not have to wait! You can start now by maintaining the health of your epidermis or by starting a restoration crusade for your skin. Once you are ready, you can step out of the shell that you have been living in during the winter months knowing that you are putting your best face forward!