Published: August 7, 2019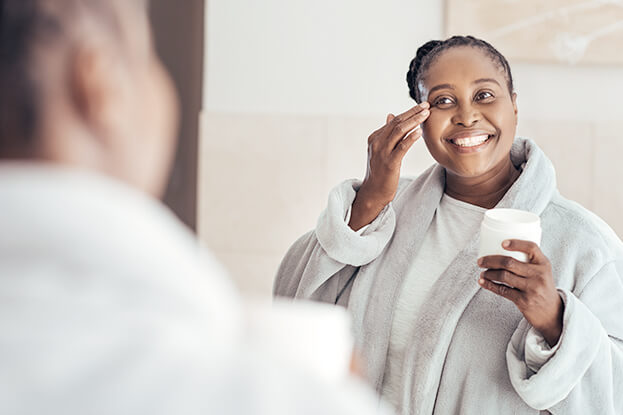 Unlike most skincare companies that have one 'general' moisturizer to fix all skin issues, Bionyx has a variety of moisturizers to choose from. Each Bionyx moisturizer contains the highly effective ingredient – colloidal platinum – to fight the symptoms of aging.
Several studies have demonstrated the effectiveness of platinum in fighting the visible effects of premature aging. Along with colloidal platinum, Bionyx moisturizers also contain a variety of other well-established, skin-beneficial ingredients to boost moisture levels and protect the skin from dryness.
Here are the top Bionyx moisturizers:
Alloy Platinum Infinite Moisturizer
This moisturizer is great for anyone with:
Wrinkled, and sagging skin
Dry texture
Dull complexion
Along with platinum, copper is also a prominent ingredient in this moisturizer. Did you know that copper is a peptide that can benefit the skin?
What is a peptide?
Peptides have various names. In general, anything classified as a peptide is two or more amino acids that bond together. These amino acids grow and eventually assist in the production of proteins. These proteins then help stimulate the reproduction of collagen found in our skin and nails.
Why is collagen so important?
Collagen is what strengthens nails and keeps the skin firm. The more collagen produced, the more youthful and smooth the skin appears.
This is why Bionyx incorporates copper into this moisturizer – to boost collagen and promote a smoother, firmer appearance.
Speaking of peptides, there is another ingredient that is equally powerful in boosting collagen. This ingredient is one you may often find in high-end skincare products: Palmitoyl–Tripeptide-5.
Here's how this ingredient contributes to keeping skin youthful:
Palmitoyl-tripeptide-5 is a peptide, which means that it contributes to the production of collagen and helps keep the skin looking smooth
Palmitoyl-tripetide-5 also has the ability to interfere with the communication of cells and prevent toxins from entering the epidermis of the skin and causing harm to cells. Palmitoyl- tripetide-5 communicates with cells to flush out toxins and persevere the healthy state of skin
Think of palmitoyl-tripeptide-5 as a crossing guard or policeman at a broken stoplight. That light signal has stopped working, but the crossing guard has stepped in to make sure traffic is still flowing and cars are making it smoothly through the intersection safely. The Alloy Platinum Infinite Moisturizer is great for intermediate to severe aging symptoms, and will help to promote a lifted, energized appearance.
The Alloy Platinum Infinite Moisturizer should be used daily for best results.
Platinum Transformative Cream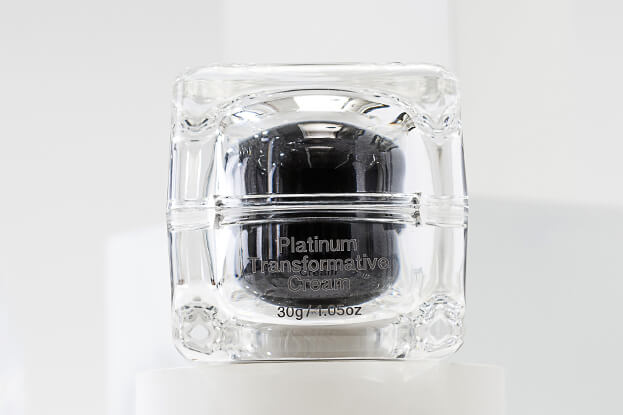 This moisturizer is great for anyone with:
Inflamed skin
Skin discoloration
Visible damaged skin
Wrinkles and creases in the skin
The Platinum Transformative Cream was created to protect and renew. This cream is definitely recommended as a moisturizer if you already have visible skin conditions that cause concern. For example, skin discoloration, scars, burns and visible wrinkles. This cream will naturally transform damaged skin cells back into healthy ones.
A prominent ingredient in the Platinum Transformative Cream is Laminaria Japonica Extract from the deep coast of Korea…
Why should we care about Laminaria Japonica Extract?
Laminaria Japonica Extract is an edible seaweed that has been tested and proven to highly moisturize skin.
The ingredient Laminaria Japonica Extract has the ability to eliminate toxins from the skin.
This seaweed is a humectant as well and reduces the chances of the skin losing moisture over long periods of time once it is has been applied.
A study in 2002 proved that Laminaria Japonica Extract rapidly improved skin elasticity. This means that this ingredient has astounding anti-aging properties.
Laminaria Japonica Extract is an ingredient that provides nourishment and hydrates the skin. If you're looking for a natural glow, look no further the Platinum Transformative Cream.
The Platinum Transformative Cream should be used daily for best results.
Platinum Vita Night Recovery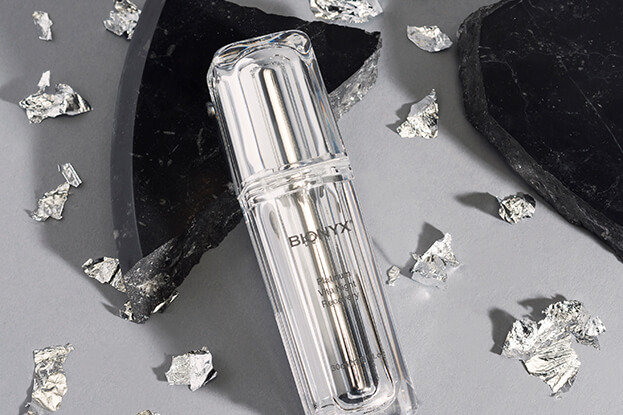 This moisturizer is great for anyone with these skin conditions:
Dry skin
Ridged skin texture
Dull skin complexion
Fine lines and creases
The Platinum Vita Night Recovery was created to work on rebuilding your skin while you sleep. As your skin is rejuvenated overnight, you will be able to wake up to a refreshed, glowing complexion.
Are you familiar with Triticum Vulgare (Wheat Oil) Germ Oil? This is an ingredient that has massive benefits for the skin, which is why Bionyx has incorporated it in its formulation for the Platinum Vita Night Recovery.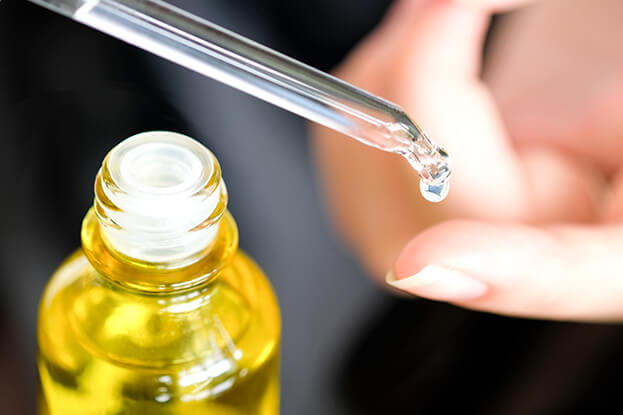 Wheat germ oil is extracted from the germ of the wheat berry.
The germ is the core of a plant that holds the nutrients to feed the plant
Oil is approximately 10%-14% of the wheat germ
When wheat germ oil is processed it is stripped from nutrients needed to boost human health. Therefore, it's best to use wheat germ oil close to its original state to receive the most health benefits.
Wheat germ oil is made up of mostly vitamin B, proteins, iron, omega-3 fatty acids, omega-6 fatty acids, and calcium.
However, there are 8 times more omega-6 fatty acids than omega-3.
This oil has been commonly used to prevent obesity, due to the omega-3 fatty acids are great at burning fat.
The high content of omega-3 fatty acids in wheat germ oil increases energy levels as well.
When used in hair products wheat germ oil has the ability to strengthen hair strands and reduce hair loss.
You may be thinking – This oil sounds like a great breakfast item and good conditioner, but why is it in skincare products?
Well, here are the main reasons why wheat oil should belong in skincare products – and maybe even a little more than your food:
Unlike most oils, wheat germ oil does not sit and clog pores when applied to the skin. It doesn't leave a residue either. Wheat germ oil quickly absorbs into the skin.
When applied to the skin this ingredient unleashes vitamin A, vitamin B, antioxidants and fatty acids to nourish the skin.
Wheat germ oil is also abundant in vitamin E. Vitamin E is known to fight free radicals within skin. Remember free radicals contribute to skin aging by creating oxidative stress on our skin cells.
Wheat germ oil also uses vitamin E to produce more collagen and create an even, firm and smooth skin texture.
The Platinum Vita Night Recovery should be applied every evening for best results.
Platinum Essential Day Cream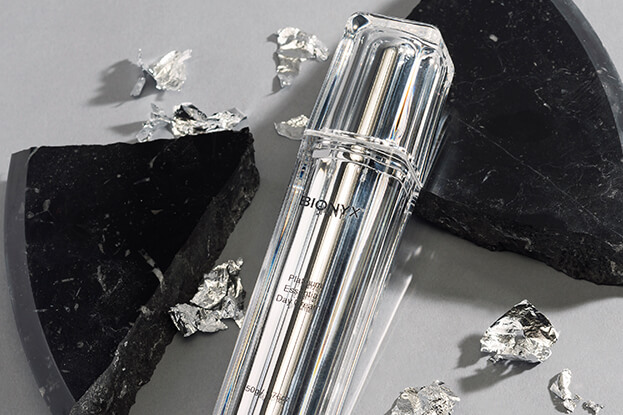 This moisturizer is great for:
Dry skin
Inflammatory skin conditions
Visible signs of skin damage
Premature aging
This moisturizer is great for most skin types. It is especially beneficial for those who are noticing the beginnings of wrinkles, fine lines, and dry, dull skin.
This day cream is formulated to deliver an overall improvement in skin appearance that will last all day long and naturally improve the condition of your skin over time.
A key ingredient in this moisturizer is helianthus annuus seed oil, more commonly known as sunflower seed oil:
Sunflower seed oil is not a heavy oil. It is light and absorbs well into the skin without leaving a residue or unwanted oily appearance after application.
Sunflower seed oil has a light texture; however, it is full of beneficial components that fight aging. These components are vitamins A, E, C, D, and antioxidants. These vitamins and antioxidants promote the production of collagen, which then reduces wrinkles and creates a softer skin texture.
Sunflower seed oil reduces acne breakouts. The fatty acids and antioxidants within sunflower seed oil fight off the bacteria that causes acne.
Sunflower seed oil hydrates and helps preserve moisture, therefore a mid-day touch up from dry skin is never necessary.
The Platinum Essential Day Cream should be applied every morning for optimal results.
It's important to always apply a moisturizer after cleansing and toning, as this will help lock in moisture and prevent water loss. Choose from any of moisturizers from this list and you'll be well-covered!