Published: September 30, 2021
Gravity is real, and it's something that we can all attest to, especially when we start seeing signs of age on our skin. Saggy, droopy skin and wrinkles all begin to appear once collagen, fat, and elastin break down, making us look older than our age.
However, fret not because the loss of your skin's firmness is actually treatable. Here at Bionyx, we aim to provide you with only the best platinum-infused skincare that is effective for your skin.
If you're looking for the perfect products that will help make your skin snap back so you can regain that youthfulness, keep reading!
Load Up On Vitamin C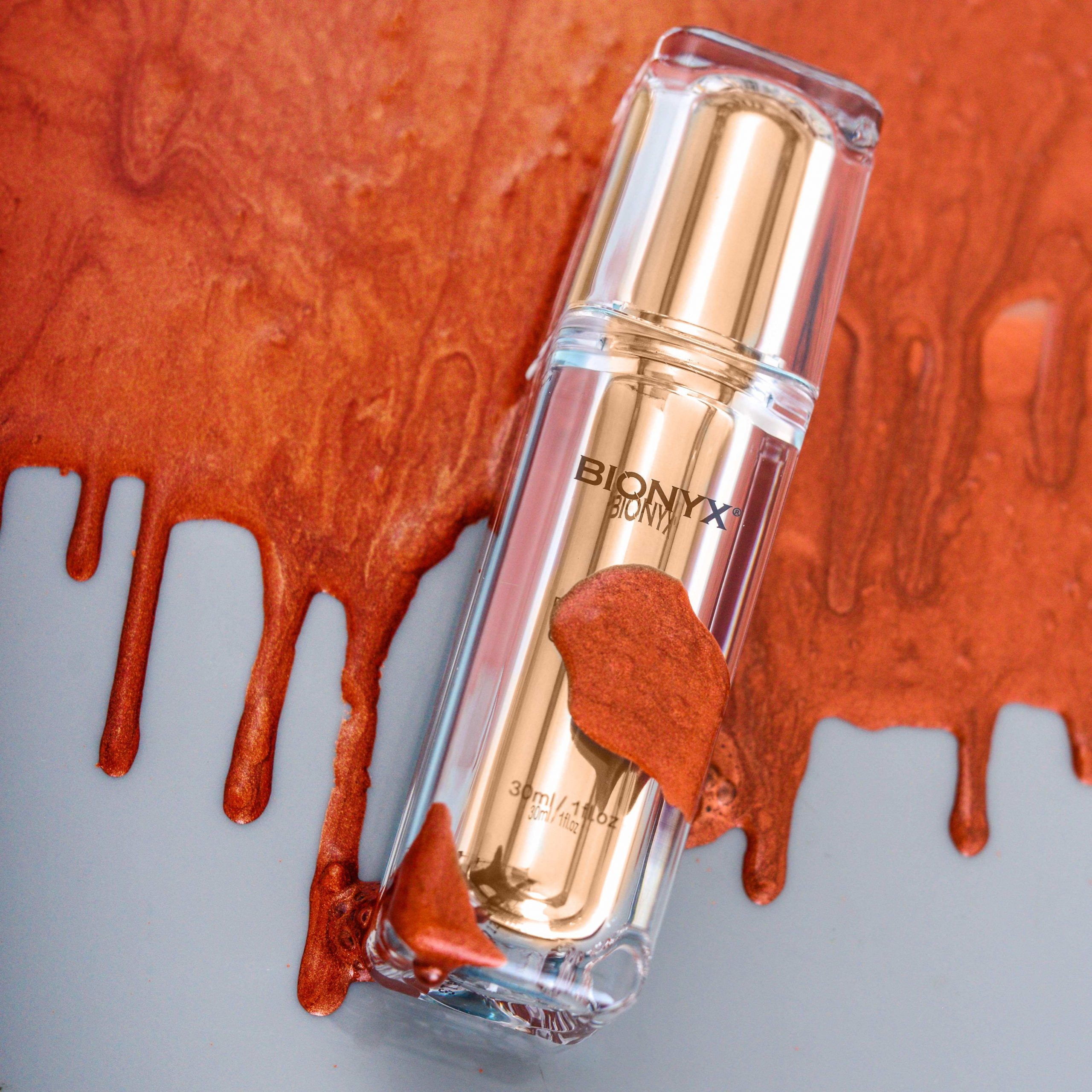 Collagen loss is frustrating enough. But, don't worry, vitamin C can help even out the damage.
It is one of the few ingredients known to increase collagen production in the skin significantly. Therefore, a regimen with topical vitamin C will enhance collagen production and add some firmness to the skin. This will reduce premature aging.
Collagen, a vital protein needed for many bodily functions, plays a crucial role in the skin's structure. It serves as a kind of support and encouraging healthy, clear skin that looks younger, fresher, and firmer.
Vitamin C is an antioxidant. This means that it can prevent skin cells from UV exposure-related damage. Even better, it restricts melanin creation in the skin, lightening hyperpigmentation and discoloration. This helps to even out skin tone and makes your skin more radiant.
What's great about Vitamin C is that it also helps with repairing sun damage and collagen loss. It does this by encouraging cell turnover and regeneration.
A Must-Have Vitamin C Serum
The Bionyx Alloy Platinum Synergizing Serum is a must-add to your skincare routine. It contains 3-O-Ethyl Ascorbic Acid, a more stable form of vitamin C that can aid in maintaining your skin's elasticity.
There's even Sodium Hyaluronate in the formula. This is an excellent pairing with vitamin C because it boosts your skin's hydration levels.
Besides that, this product also has collagen and is enriched with Palmitoyl Tripeptide and Palmitoyl Hexapeptide. Both are great boosters of skin elasticity and loss of firmness. Palmitoyl Hexapeptide is a six amino acid peptide that helps improve the skin's firmness by boosting collagen production and building proteins, keeping the correct elastin levels in the skin's outer surface.
Make Retinol Your BFF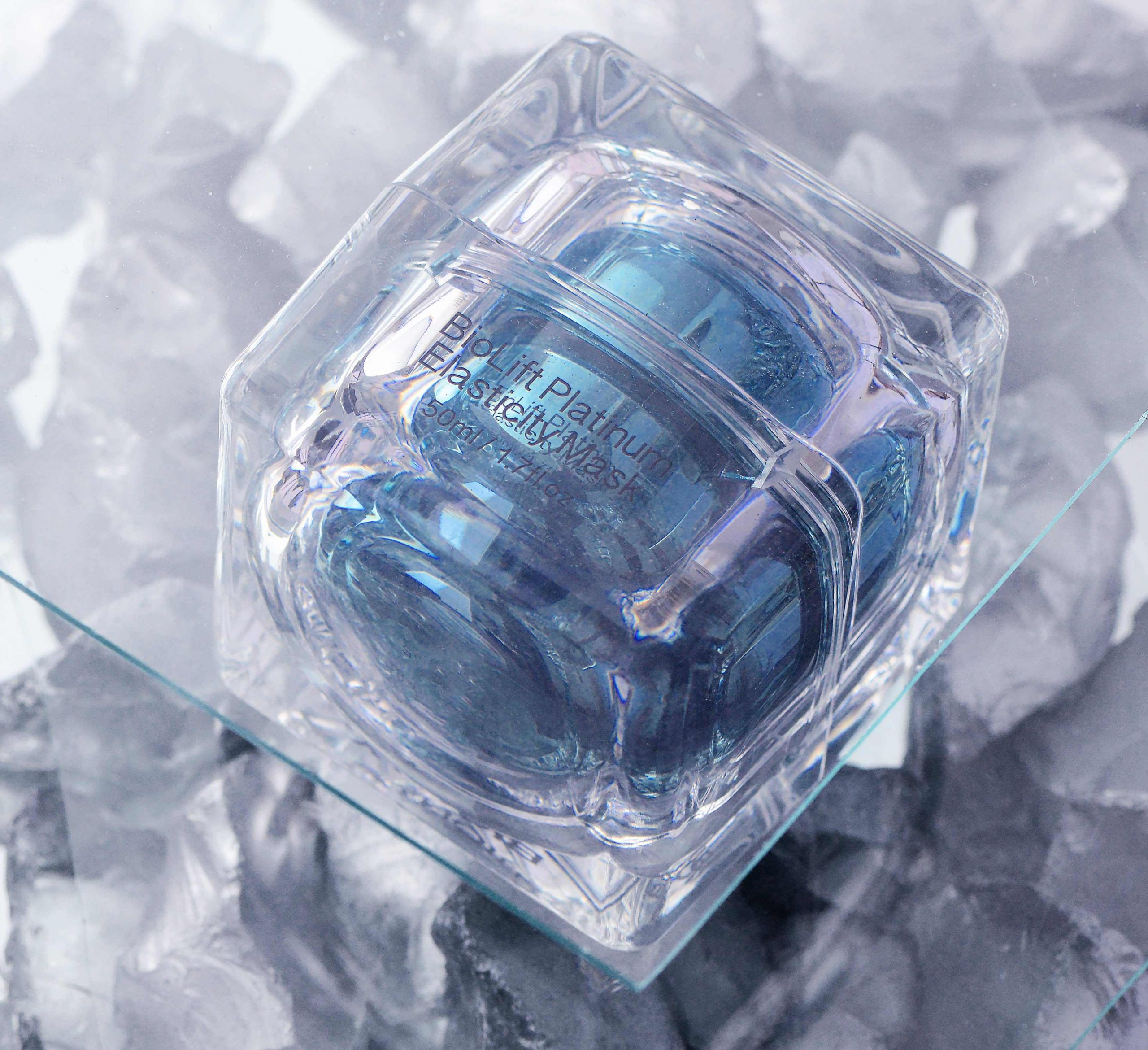 Retinol is probably one of the best skin-loving ingredients out there. Retinol is a retinoid, which is a vitamin A derivative. Instead of merely eliminating flaky skin, retinol targets your dermis, the second layer beneath your epidermis.
This powerhouse ingredient neutralizes free radicals and boosts elastin and collagen production. This reduces the appearance of fine lines, wrinkles, and enlarged pores. It gives your skin a "plumping" effect. At the same time, retinol helps improve your skin's texture and tone by exfoliating the surface.
Worried about scars? In addition to helping fight severe acne, retinol can improve the appearance of scars. To prevent blemishes, it creates comedolytic agents that unclog pores and avoid comedone formation. However, patience is a virtue because it will take up to six weeks for your breakouts to show improvement.
Retinol for Beginners
If you're looking for a retinol-infused product that's gentle on your skin, check out Bionyx's BioLift Platinum Elasticity Mask!
It's an excellent option for retinol newbies who would like to try the ingredient but are worried about how potent retinol might be.
This mask is formulated with retinyl palmitate, a gentler version of retinol but with the same benefits. It also has sunflower seed oil that acts as a buffer so you can avoid retinol burn. Retinol burn is an unpleasant side effect that you may come across if your retinoid is too potent and strong.
This Platinum Elasticity Mask is a weekly treatment that instantly rejuvenates your skin. It contains powerful ingredients like DMAE and vitamins A and E that dramatically reduce the look of fine lines and wrinkles.
Add Antioxidants To Your Daily Skincare Routine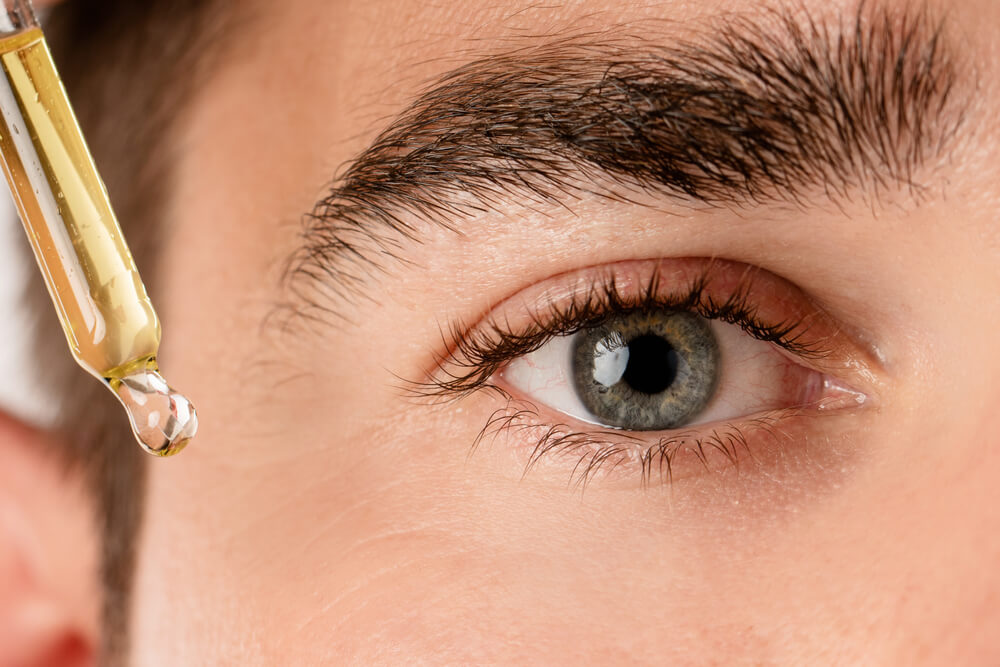 Your skin can benefit from antioxidants, so the more, the better! Your skin needs a balance of healthy ingredients, which is why it's critical to nourish its surface with beneficial substances like antioxidants.
Antioxidants can assist in revealing a more youthful appearance as well as revive dull-looking skin.
The BioLift Platinum Deep Wrinkle Concentrate might just be what you're looking for. If you're dealing with a loss of firmness, this product is enriched with Vitamin E, a popular antioxidant that can help tighten your skin.
In a nutshell, this fat-soluble vitamin is also known as tocopherol. It protects and defends your skin against external factors that can have a significant detrimental impact. Vitamin E is also commonly found in sunscreens. This is due to its supporting function in protecting skin from UV light-induced stress.
Another powerful antioxidant is an ingredient that we mentioned earlier in this article, Vitamin C. Combining Vitamins C and E will result in a potent antioxidant concoction that will target any loss of firmness in your skin.
Combat Your Skin's Loss Of Firmness With Some Much-Needed Hydration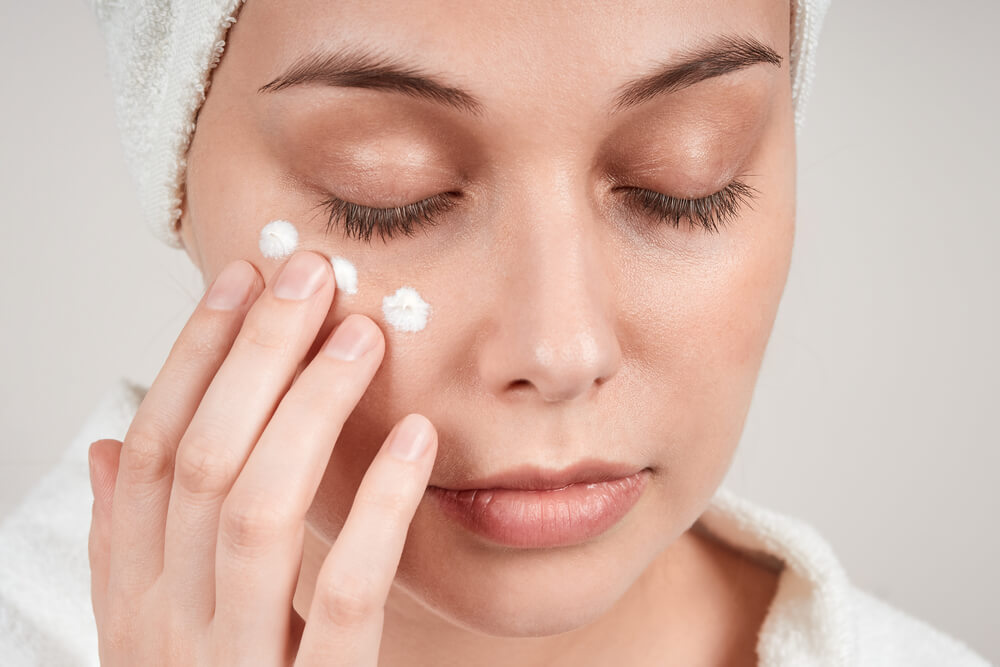 Moisturization is key to having youthful, healthy skin, and here's why. Moisturizing helps to prevent skin issues. Maintaining your skin's balance can be as simple as using the correct moisturizer. Many common skin disorders, such as acne, appear when skin is excessively dry or too greasy.
Moisturizing your skin keeps it looking fresh. The skin on your face, ears, neck, and chest replace themselves more frequently than any other part of your body. Moisturizing your sensitive skin might give it the boost it needs to heal and stay healthy.
For a moisturizer that's nourishing and decadent, check out Bionyx's Platinum Essential Day Cream.
Enriched with the goodness of shea butter, this day cream is suitable for those who have to contend with dry skin. It even contains Vitamin E, Colloidal Platinum, and sunflower seed oil with many skin hydrating properties to battle any loss of firmness.
The Power of Shea Butter
Shea butter is chock-full of vitamins. This ingredient is extracted from the Karite Tree and naturally contains vitamins A, E, and F and a host of fatty acids that are incredibly beneficial for your skin. Shea butter is excellent for moisturizing because of its high-fat content because it helps keep your skin's natural oils intact.
Are you being troubled by a pimple or two? If you have acne, shea butter, with its potent anti-inflammatory component, cinnamic acid, is a highly effective treatment for your skin. In addition, this ingredient has antioxidant properties that aid with cell regeneration and helps repair skin harmed by free radicals.
Skin begins to lose its natural elasticity as we age, which leads to sagging skin. Shea butter, high in vitamin F, is excellent for maintaining skin elasticity and preventing any loss of firmness.
Even better, this formula also contains dimethicone, a form of silicone commonly used in skincare and cosmetics worldwide. While silicone has a bad rep in the skincare-sphere, it may be more beneficial than you think. Dimethicone is a moisturizing ingredient that provides long-lasting benefits for skin and is suitable for places like knees, elbows, hands, and feet and may be used to treat eczema.
Harness The Power Of LED Therapy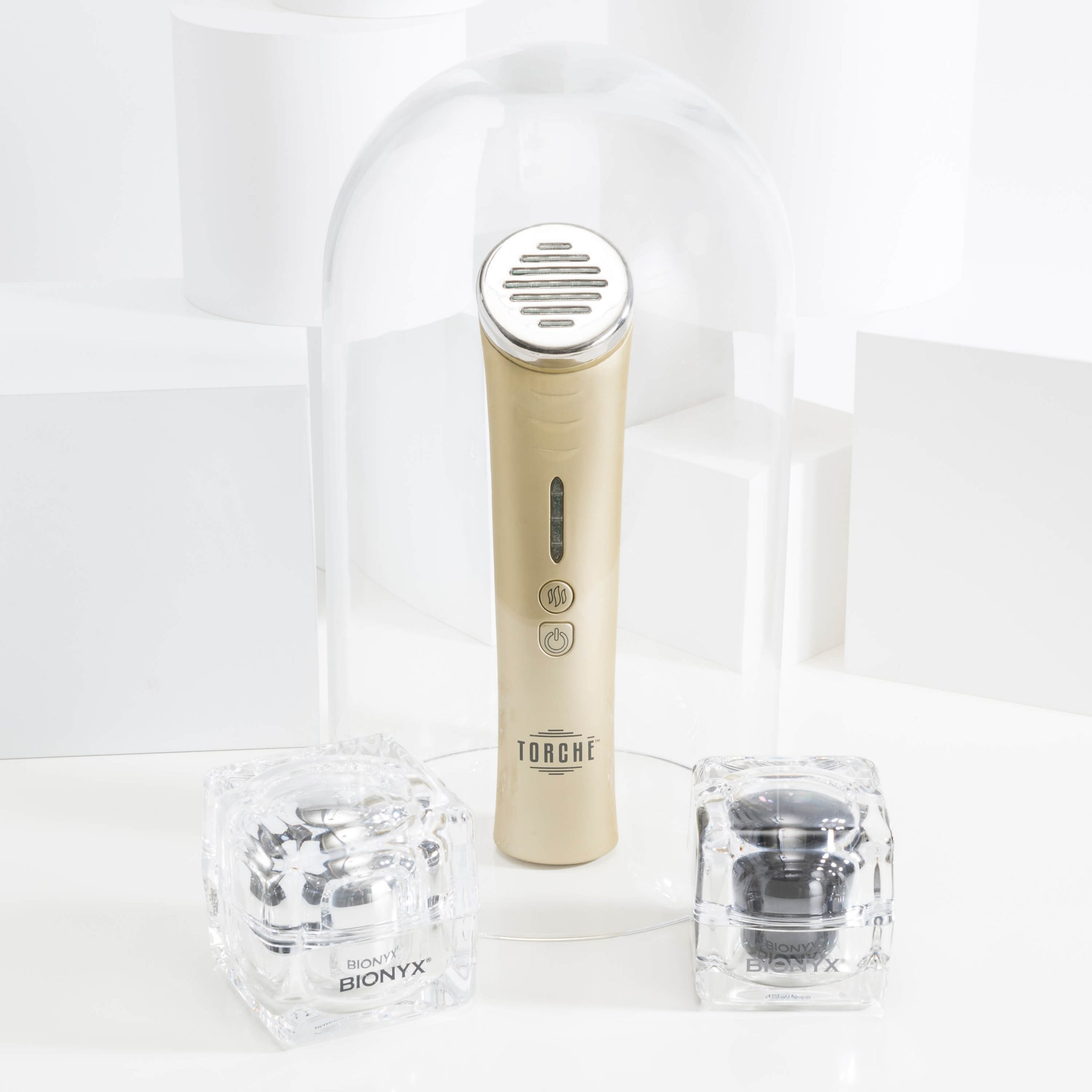 Imagine if you could enhance your body's collagen-producing ability so that your skin naturally plumps up to reduce wrinkles without surgery. Well, here's the news. With red light therapy, you can get even better results.
Red light therapy is commonly described as the fountain of youth. Studies have shown that it treats wrinkles, helps repair scars and blemishes, and tightens sagging skin, giving your skin a younger appearance.
But, how does it work? Well, it's all about the science behind this.
Light, like food, fills the body with a variety of nutrients. For example, we're all aware of how UV light causes the body to manufacture vitamin D and how blue light impacts your circadian rhythm and sleep quality.
Red and near-infrared light cause a metabolic response that helps it utilize oxygen more efficiently to create adenosine triphosphate (ATP) in your skin's cells. ATP is the vehicle that travels energy throughout the body, similar to how a tram conveys coal to be burned.
Another way red light treatment works is by putting transient stress on the cells, similar to how exercise puts a temporary strain on your muscles. This stress causes the cells to respond with an anti-inflammatory and antioxidant response, making them stronger.
At-Home LED Skincare Devices
One Bionyx product that we'd recommend is the Torche V2+ by Jelessi.
Using red LED infrared technology, this device can help improve the fine lines and wrinkles of the face and neck by lifting the skin and reducing any loss of firmness. This device is unique because it supports collagen production and boosts blood circulation, resulting in a beautifully smooth and radiant appearance with every use!
If you suffer from saggy, droopy skin on your neck and decolletage, then check out the Photonix-3 Neck Solution.
This device helps tighten and tone the neck and chest. It offers two functions to assist in the growth of fibroblasts and promote collagen production, minimizing wrinkles and cellulite in the chest area.
Pay Attention to SPF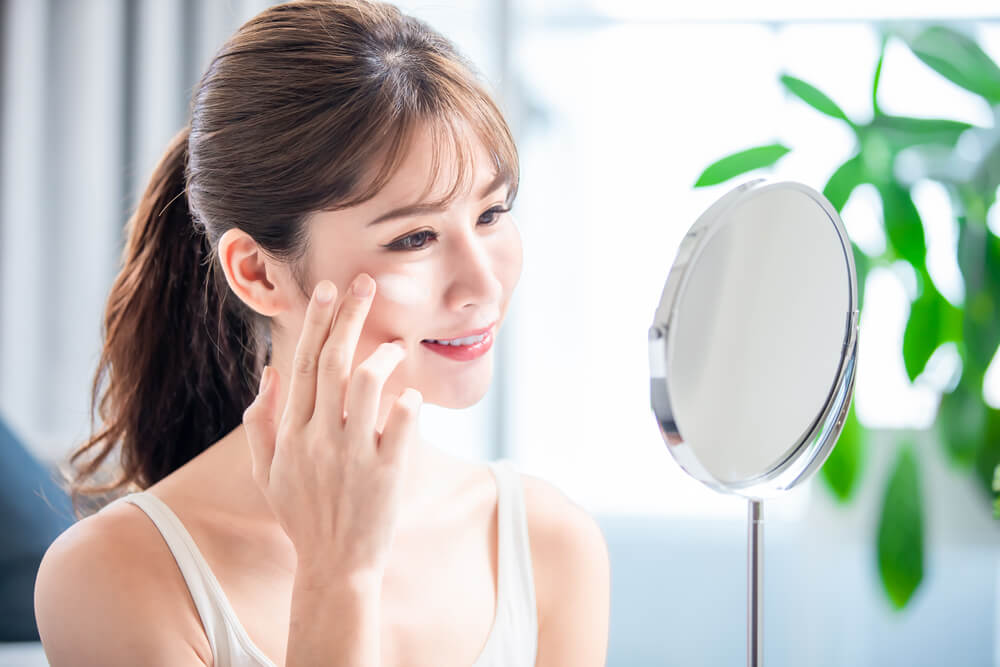 Sun protection is probably the most raved-about thing in the world of skincare, and with good reason too.
Sun exposure can cause skin damage, which eventually leads to the loss of firmness. In addition, the sun's harmful UV radiation breaks down skin cells and causes skin damage. Therefore, it's best to go with a sunblock with UVB and UVA protection of at least SPF 30. You also should be putting on sunscreen 30 minutes before you go outside in the sun.
SPF, short for sun protection factor, represents the SPF value. SPF works to block your skin from the sun's radiation by incorporating it into sunscreen.
UV rays are emitted by the sun: UVA and UVB. Sunburns are often caused by the more dangerous UVB rays, which are carcinogenic and responsible for many other health issues. Because UVB rays are made more reactive by UVA rays, both are extremely dangerous.
So, how does sun protection come into play in terms of preventing your skin's loss of firmness?
Wrinkles and sagging are symptoms of aging skin, which are worsened by exposure to UVA rays.
So, before you step outside and bask in the sun, don't forget to slather on that SPF! You're constantly being exposed to radiation from the sun while outside or near a window with sunshine.
Generally, SPF extends your skin's natural sun-protection features. For instance, an SPF of 15 can provide fifteen times the protection you get with your skin alone! In addition, choosing a sunscreen that protects against both UVA and UVB rays will provide you with adequate sun protection.
Summary
Besides aging, a few other factors may result in a loss of firmness in your skin. Therefore, besides the steps we have listed above, it is vital to consider additional factors like healthy eating habits, drinking lots of water, and controlling stress in order to maintain great skin.
It's also essential to build a skincare regimen around your skin concerns. So, if you're worried about the loss of skin firmness, you can always include retinoids and moisturizers rich in hyaluronic acid and vitamin C.
Bionyx is an innovative brand that uses a variety of ingredients in its skincare formulations, all so you can achieve that taut, youthful glow you've always wanted.
Additionally, Bionyx infuses colloidal platinum in all of our skincare products, a precious metal with many benefits. This ingredient aids in collagen stimulation and moisturization, and it also has antioxidant properties, making it a perfect addition to any skincare regimen.
If you're looking to build a good skincare routine with Bionyx products, click here to explore our website to see what we have to offer!