Published: October 15, 2021
Fall is finally here and there are so many things to be excited about, from pumpkin spice lattes to picking your outfit of the day. Are you excited to say goodbye to tank tops and warm weather? 'Cause, we sure are!
Chances are that all of the sun, saltwater, and chlorine that you've been exposed to over the summer months will have taken a toll on your skin. So, after all those beach trips and sunny days, it's time to rejuvenate your appearance. 
However, saying goodbye to summer also means another thing…
Chilly weather. The upcoming drop in temperature signifies drier days and, consequently, drier skin. 
The beauty of this fall season is that it is the perfect time to prepare yourself for the chilly turmoil. As the season's change, your routine should also adapt. With the proper skincare regimen, you can face the impending chilly days with fresh-looking and moisturized skin.
Don't worry, you're not on your own. Bionyx is here to help! Here are ten ways to update your summer skincare for fall:
Switch Up Your Moisturizer
During the summer season, we were all over lightweight moisturizers. Now, as we prepare for the drier months, it's time to reach for richer formulas.
Day Essentials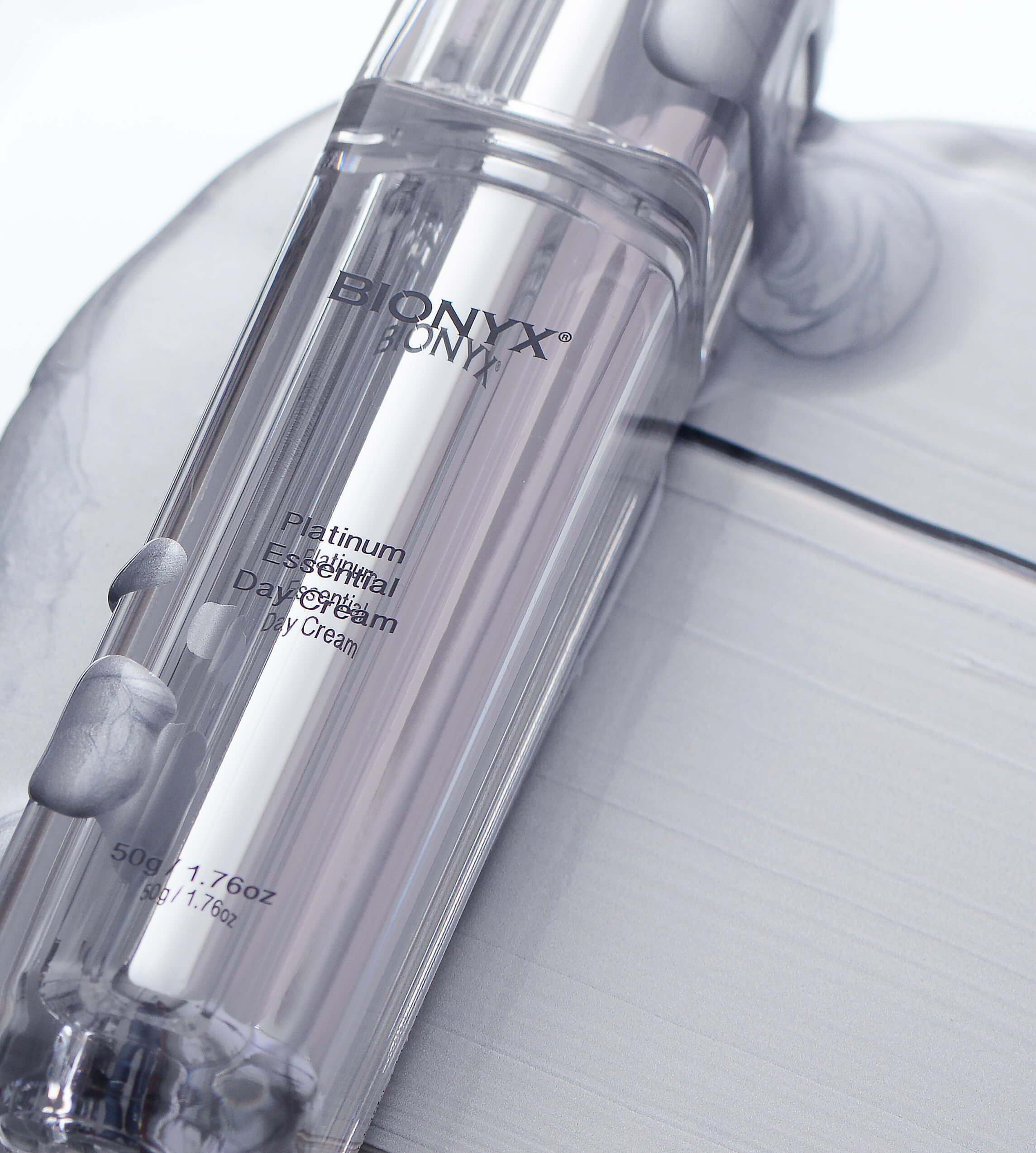 Perfect for morning use, the Bionyx Platinum Essential Day Cream will not just provide the moisture your skin needs, but will also help fight the appearance of wrinkles and fine lines. 
This powerful day cream is infused with colloidal platinum and sunflower seed oil. Both of these ingredients are powerful against the visibility of fine lines and wrinkles!
When your skin is feeling particularly dry, the Bionyx Platinum Transformative Cream is perfect. The composition of this cream will help restore a look of life to your fatigued skin. Use it every day for the best results!
Now that we've covered your daytime moisturizer, let's move on to your night routine…
Night Recovery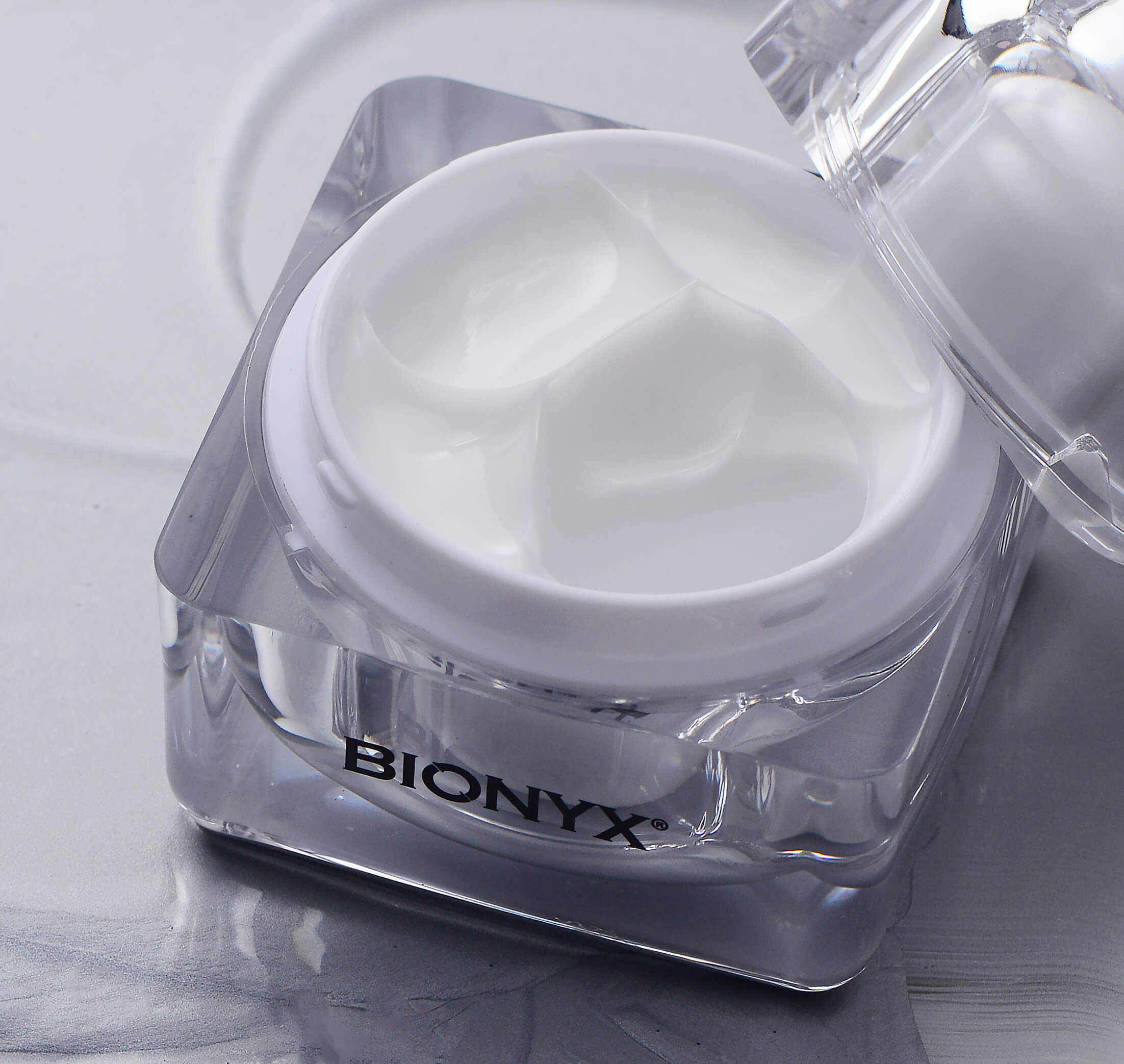 Before falling into your beauty slumber, apply a heavier moisturizer. This will help your skin to rejuvenate its appearance overnight.
The Bionyx Platinum Night Recovery Cream is the perfect product for this job! This night cream is infused with vitamins, minerals, and botanicals that will work hard while you sleep. Look forward to waking up to skin that looks fresh and dewy!
The Bionyx Platinum Night Recovery Cream is best paired with the Bionyx Platinum Vita Night Recovery, a unique serum that will guarantee skin that feels soft and silky. It will help diminish the look of fine lines and wrinkles while you sleep. Truly the perfect way to end your day!
Swap the Lotion for a Body Butter
Moisturizing is important not just for your face, but for your whole body. The skin on your face is not the only part that will suffer from the dry air of fall. 
The light body lotion you're using right now may not provide the moisture your skin needs. As the cold months get closer, your skin may need something with a thicker texture. With that in mind, it may be time to stock up on body butter. As the winter approaches, using body butter will provide your skin with deep hydration and long-lasting moisture.
We especially love the Bionyx Body Butter. This luscious moisturizer is made for all skin types! Using this will leave your skin feeling hydrated and smooth. 
Don't Forget Your Hands And Feet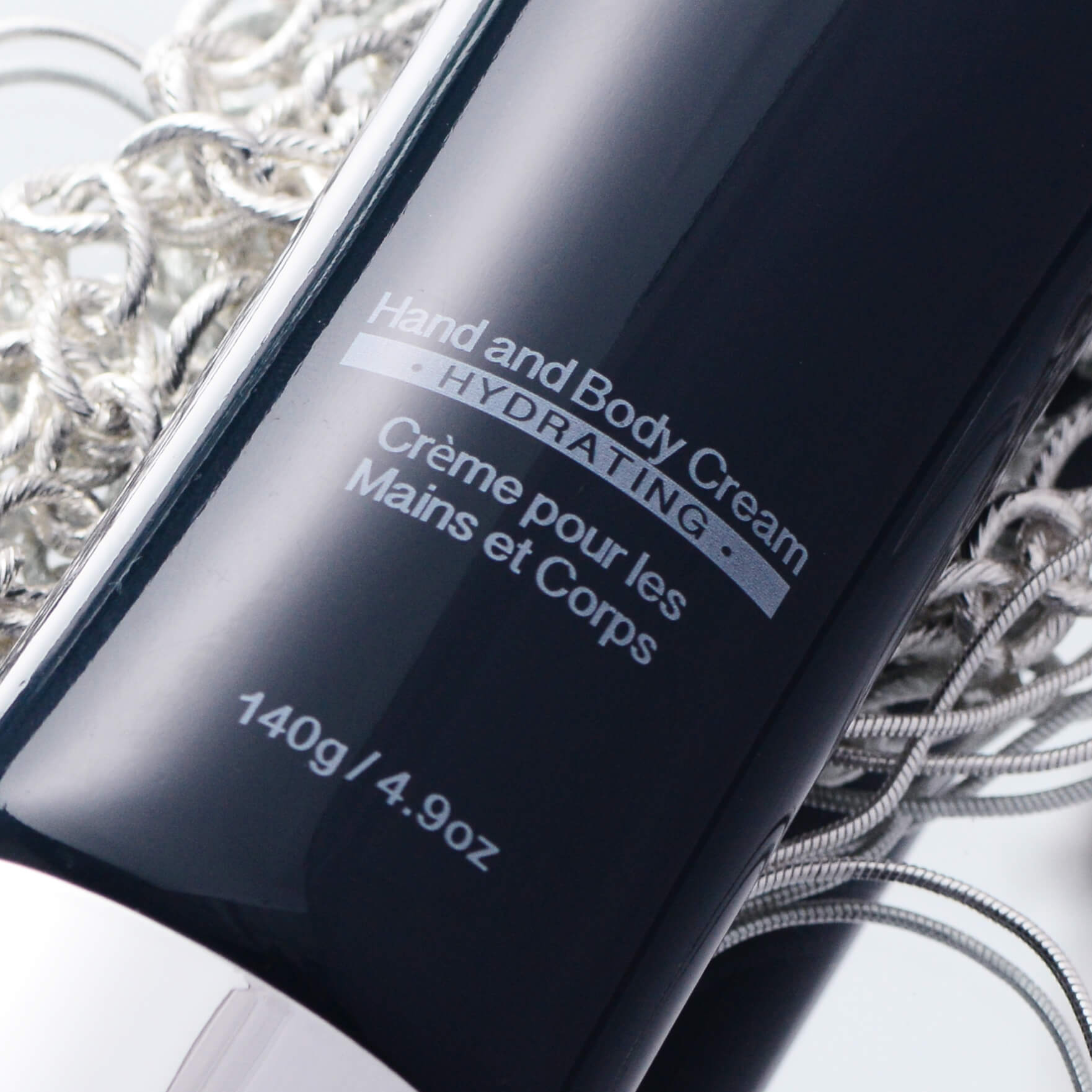 You may not notice it, but your hands and feet can feel parched, too. Admittedly, these areas are easy to neglect when it comes to moisturization.
Let this serve as your reminder for today, as well as for the days to come:
Always moisturize your hands and feet!
The Bionyx Hand and Body Cream is the perfect addition to your skincare for fall. This moisturizer is designed for all skin types, too. So don't forget to slip this product in your bag when you're looking for a quick moisture fix!
Cut Back on Exfoliation
Any skincare routine would be incomplete without regular exfoliation. To maintain skin that looks smooth and healthy, it is important to remove the dead skin cells on the surface. 
But should you still continue exfoliating during the fall?
The answer is yes! However, there are several things you need to keep in mind when it comes to your skincare for fall.
It's easy to over-exfoliate, particularly during the colder months. 
So, firstly, reduce how often you exfoliate your skin. 
Secondly, as fall progresses and your skin starts to feel drier, you should only exfoliate with gentle ingredients to avoid over-exfoliation.
For your body, try the Bionyx Salt Scrub. It is formulated with gentle, skin-loving ingredients, perfect for fall! With this body scrub, you're sure to step out of your bathroom with soft-looking and radiant skin!
For your face, switch to the Bionyx Rhodium Complex Facial Peeling during the drier and colder months. It will gently exfoliate and remove impurities from your skin. Nothing screams self-care more than indulging yourself with a nice facial peel!
Mind Your Under-Eyes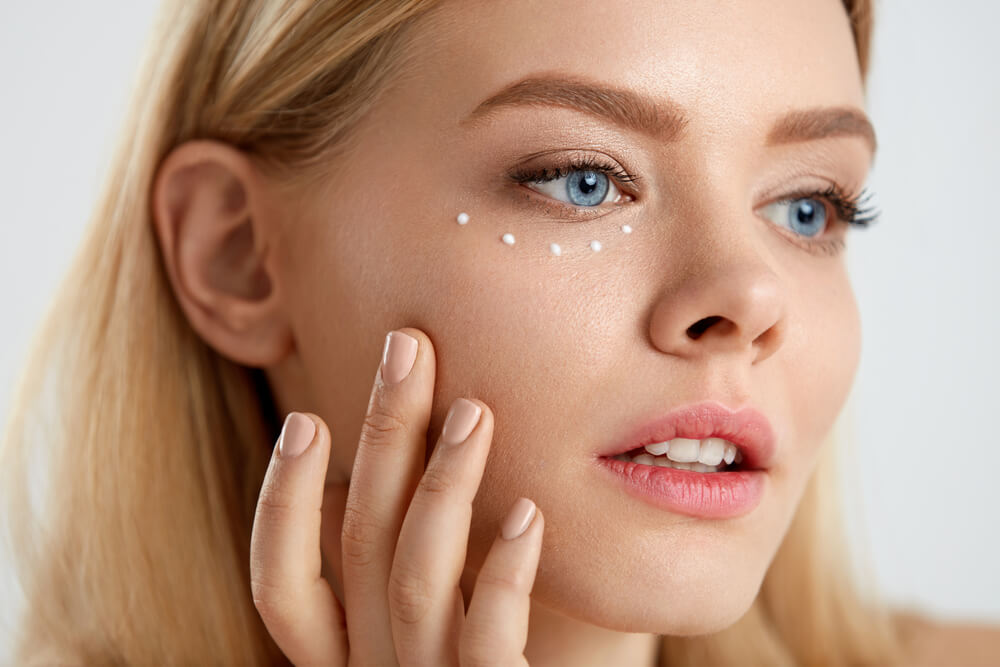 Another area that can get particularly dry during the colder months are your under-eyes. The delicate skin around your eyes is actually the first to feel the impact of the seasonal change. So, if you're still not using an eye cream, now is the time to start.
On the hunt for the perfect eye cream to add to your skincare for fall? We got you, and we have choices!
For Daily Use
The Bionyx Platinum Intense Eye Serum is your partner if you want to achieve a well-rested look! This eye serum is infused with:
Green tea extract

Caffeine

Platinum
All of these ingredients are perfect for energizing the appearance of your under-eyes!
For When You Need That Extra "Oomph"
On special occasions, you need to look your absolute best. There's zero room for tired-looking eyes!
If you've got a big event coming up, the Bionyx Transformative Fine Line Syringe is the perfect product for you!
This powerful treatment will quickly diminish the appearance of creases and fine lines around your eyes. Infused with botanical extracts, peptides, and a blend of vitamins, it will target the visibility of your wrinkles from their source.
Make Time for Weekly Self-Care
No matter what time of the year it is, having a self-care routine is important. Not only for healthy-looking skin, but for a healthy mind as well. If you're someone who enjoys having a weekly self-care routine, don't forget to include your skincare for fall in this. 
One staple in many people's weekly reset routine is using a face mask. Putting one on treats your skin and gives you the opportunity to relax. 
On the hunt for a face mask that will radiate spa-like vibes? Look no further! 
The Bionyx Platinum Transformative Mask offers an extravagant formula for your skin. Not only will this product purify the feel of your skin, but it will also help refine the look of fine lines and wrinkles. In just 15 minutes, you'll say hello to skin that looks lustrous and velvety-smooth!
Ready for an adventure? How about trying out something infused with copper and platinum? 
Say hello to the Bionyx Alloy Magnetic Synergy Mask. You may not be used to using something with copper and platinum, but we promise it's one of a kind! 
Schedule Your Favorite Facial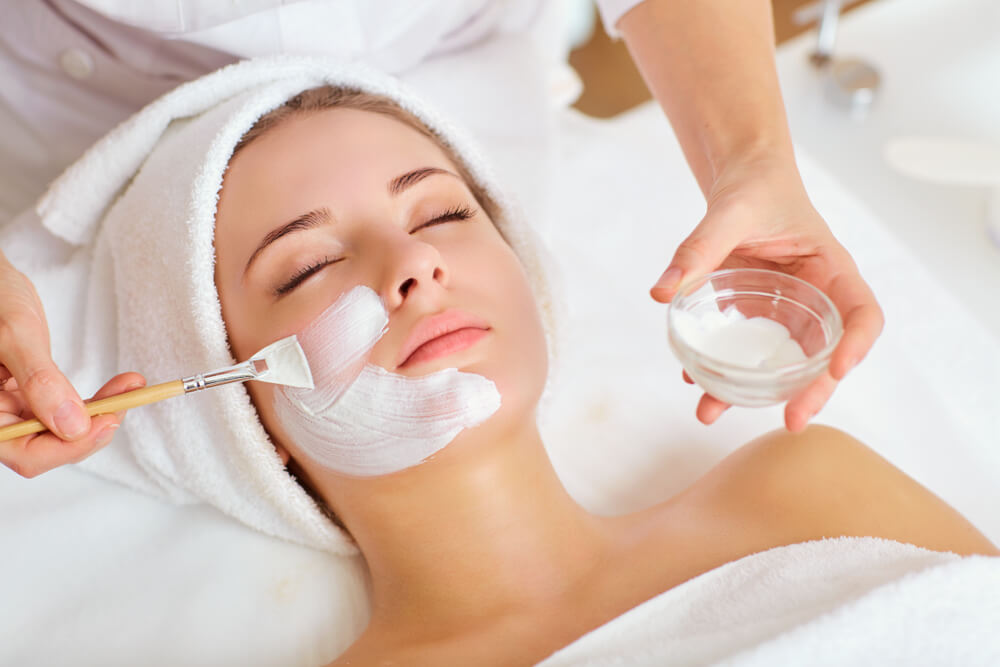 Don't forget to keep in touch with your favorite spa for a deep cleansing facial. Indulging yourself from time to time is always a nice treat! Plus, consulting a skincare expert can also help you better personalize your skincare for fall.
However, indulging yourself at home is an option too! We have curated these specialized skincare sets for your next at-home facial routine:
This set is made of products enriched with hyaluronic acid and collagen. Time to rejuvenate the look of your skin and combat the visibility of the signs of aging. Nobody said you can't relax while boosting the appearance of your skin.
If you want to step up your skincare for fall a notch, this set is for you! The Jelessi Torche V2+ will help give your skin a smoother, firmer, and perkier look.
This set includes some of our favorite platinum-infused products! The power of antioxidants, vitamins, and minerals in this set will help renew the appearance of your skin. 
Don't Skip The Sunscreen!
Here's one skincare scripture to keep in mind:
While UV radiation is at its strongest during summertime, it's still present all year round!
So, even during the colder months, you should still protect your skin with sunscreen. While your body is likely to be all wrapped up in fall clothes, areas like your face and neck may still be exposed to the sun. 
Don't forget to use sunscreen with at least SPF 15 or higher on your exposed skin. 
Repeat after us: 
Sunscreen is a year-long task!
Winter is approaching. But, this doesn't mean that you should ditch the sun care practices you were following last summer!
Time to Spring Clean!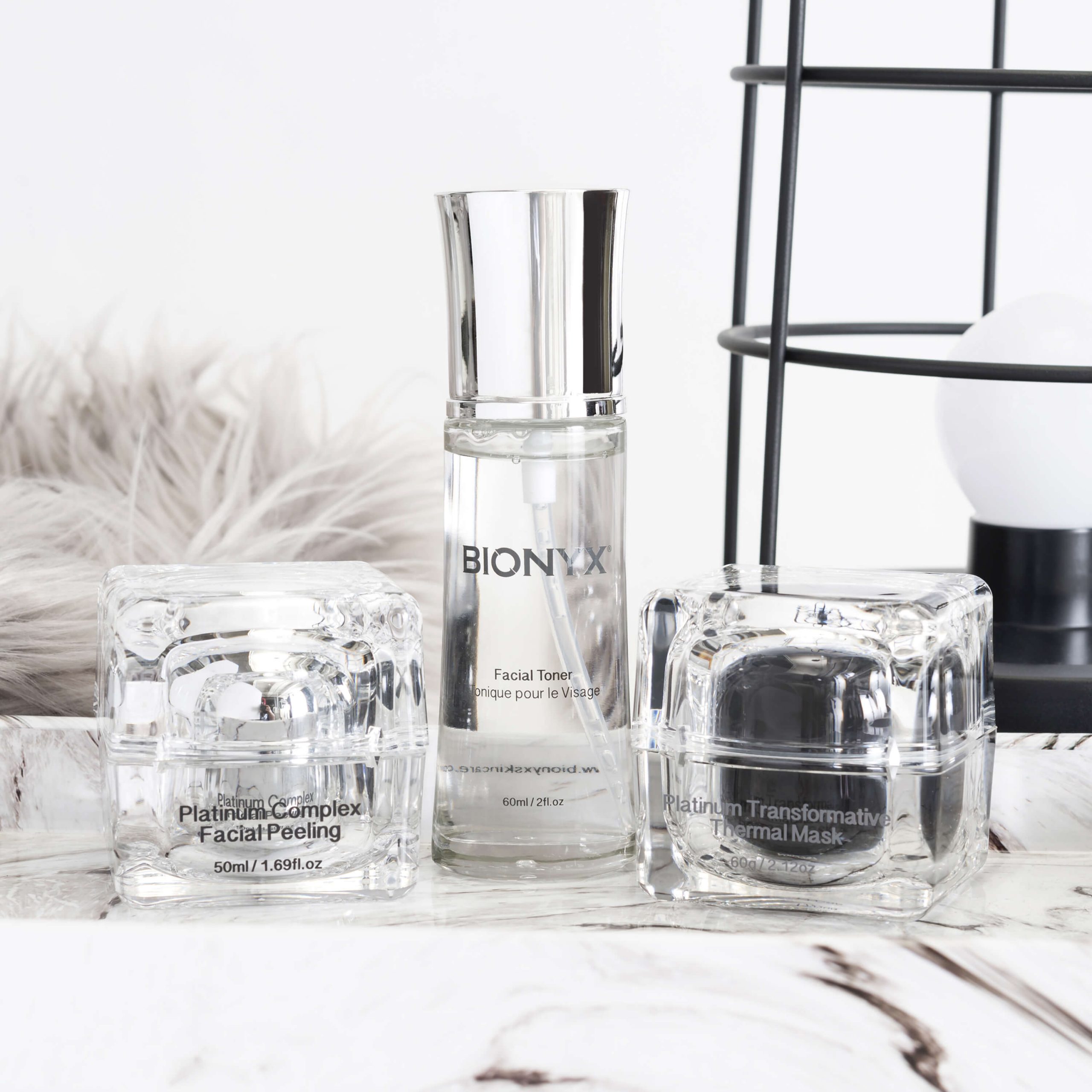 …or rather, time to fall clean! When seasons change, it's always a good idea to go through your products and tools.
Here are some things to schedule for your fall clean-up:
Gather all your makeup brushes and other skincare tools and give them a deep cleaning!

Go through all of your skincare products and check their conditions.

Make sure to dispose of the expired products.

You don't want to put expired products on your face, do you?

Put all products that are part of your skincare for fall at the front of your storage cabinets.

That way, you won't be rummaging around, especially if you're in a hurry!
Invest in a Humidifier
In addition to preparing your skincare for fall, dermatologists also recommend investing in a humidifier. This machine will help add more moisture into the air.
Without a humidifier, your skin barrier may suffer. Low humidity levels affect your skin's natural moisture barrier, leading to cracking, flaking, and peeling skin. Thankfully, you can boost the moisture in your home with the help of a humidifier!
Skincare for Fall with Bionyx
Your fall preparations should not stop at your clothing. Don't forget to update your summer skincare for fall too! 
We at Bionyx encourage a lifestyle that promotes wellbeing and self-care. However, we take it to the next level and add a splash of indulgence. 
One of the latest ingredients that joined the skincare world is platinum and for good reason. Studies confirm the promising effects platinum has on the skin.
That's why we've combined platinum with the other star ingredients in our products. We at Bionyx have carefully researched our formulas to ensure that you are one step closer to the skin of your dreams. With Bionyx by your side, you're more than ready to transition your skincare for fall!