Published: March 30, 2022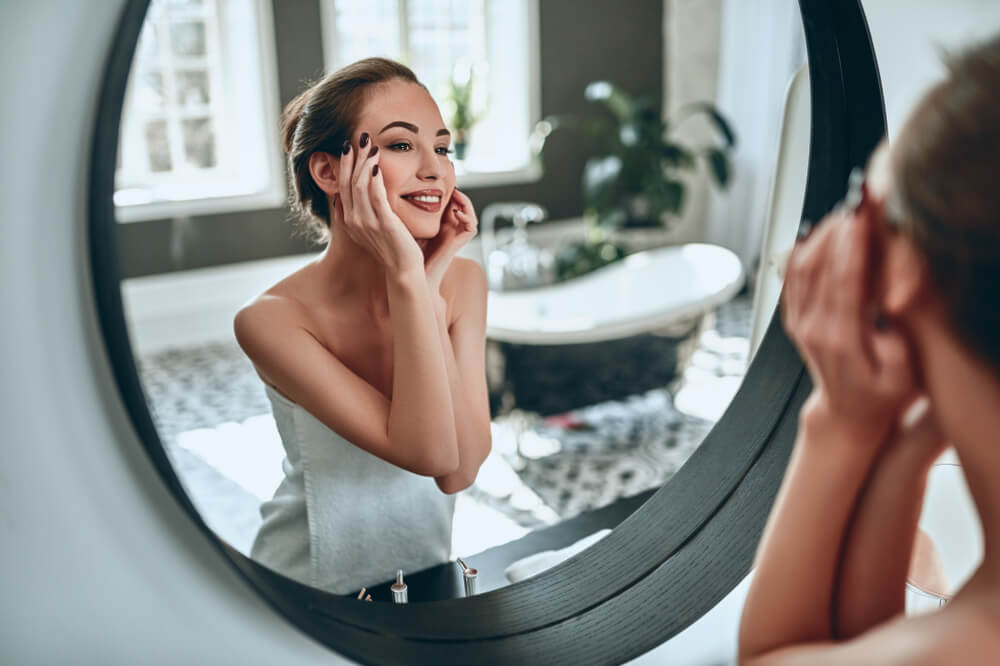 It's time to turn up your favorite spring songs and declutter your life because the spring season is right around the corner! As the cold, dry air turns humid, it gives your skin the chance to regain its natural glow. If you have dry, flaky skin, you're probably already excited about the hydrating effects that moist air can bring!
But first, you need to repair the damage caused by the dry winter months with a beauty routine upgrade. Lucky for you, we here at Bionyx have prepared a healthy spring skincare routine that's bound to give you that desirable spring glow up! You can also visit Bionyx's Dry Skincare Line for the best luxury products designed to give your dry skin the royal treatment it truly deserves.
Here is a detailed breakdown of an effective spring skincare routine to fix your dry, flaky skin:
Start with a Gentle Oil-Based Facial Cleanser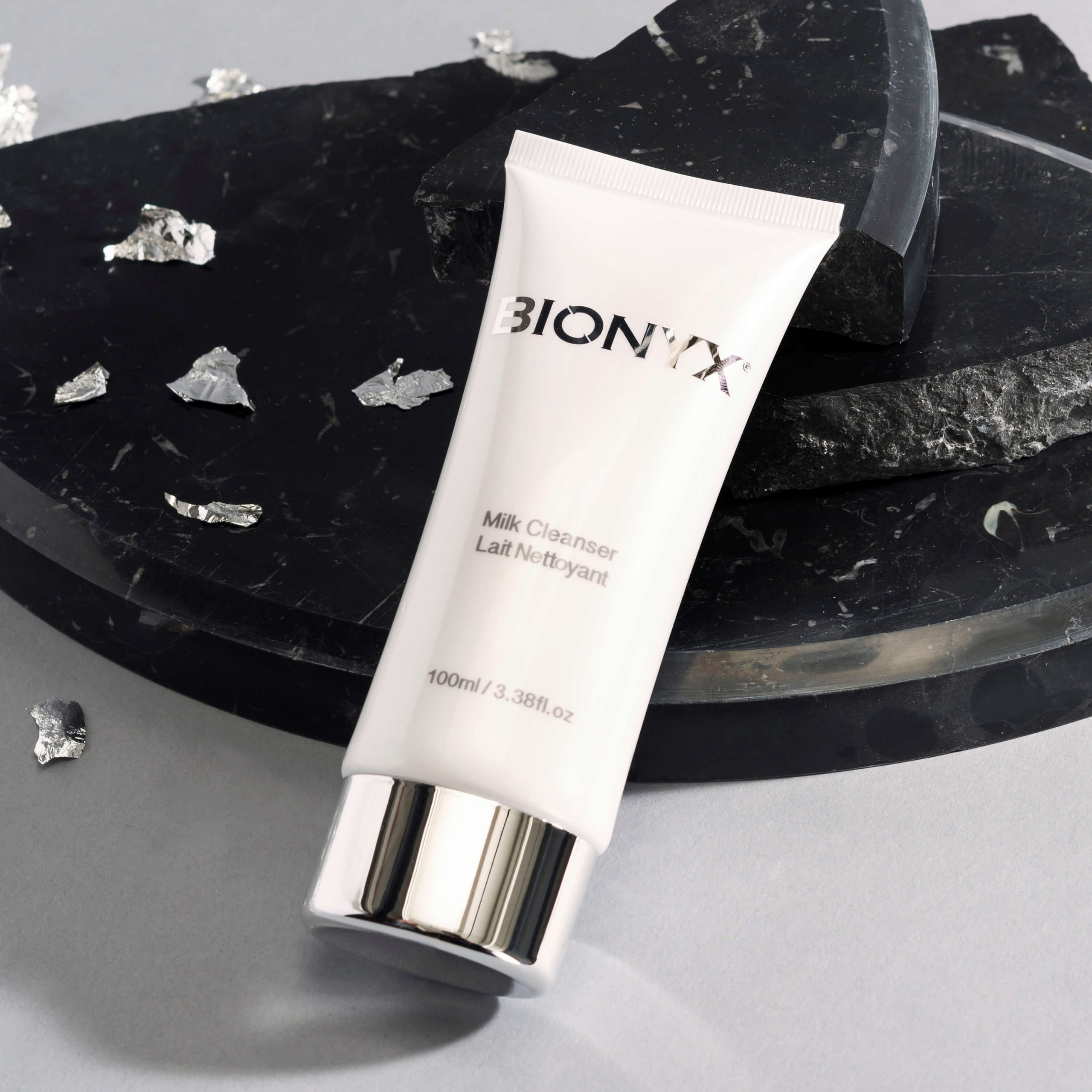 The first step of any skincare routine is to cleanse your face. No matter how dry your skin might be, a gentle cleanse is vital to prevent long-term damage to your skin. In fact, built-up dirt on your skin can lead to excessive dehydration, breakouts, and aging.
The best practice for someone with dry skin is to use a gentle oil-based facial cleanser instead of a water-based one. What's the difference between the two?
Water-based facial cleansers work by rinsing away particles of dirt from your skin's outermost layer. While doing so, they also strip away your skin's natural oils, so they're better suited for oily skin types.
On the other hand, an oil-based cleanser is gentle on the skin and works by the principle of "oil attracting oil". It breaks down makeup and sebum, lifting impurities so they're easy to wipe off. This way, your skin retains its natural layer of oil on the surface. A great oil-based cleanser from our collection is the Bionyx Milk Cleanser, which combines jojoba and musk oils for a gentle yet effective cleanse. Just massage a few drops on dry skin and rinse with cold water for the best results. 
Use an Alcohol-Free Toner — A Spring Skincare Routine Must!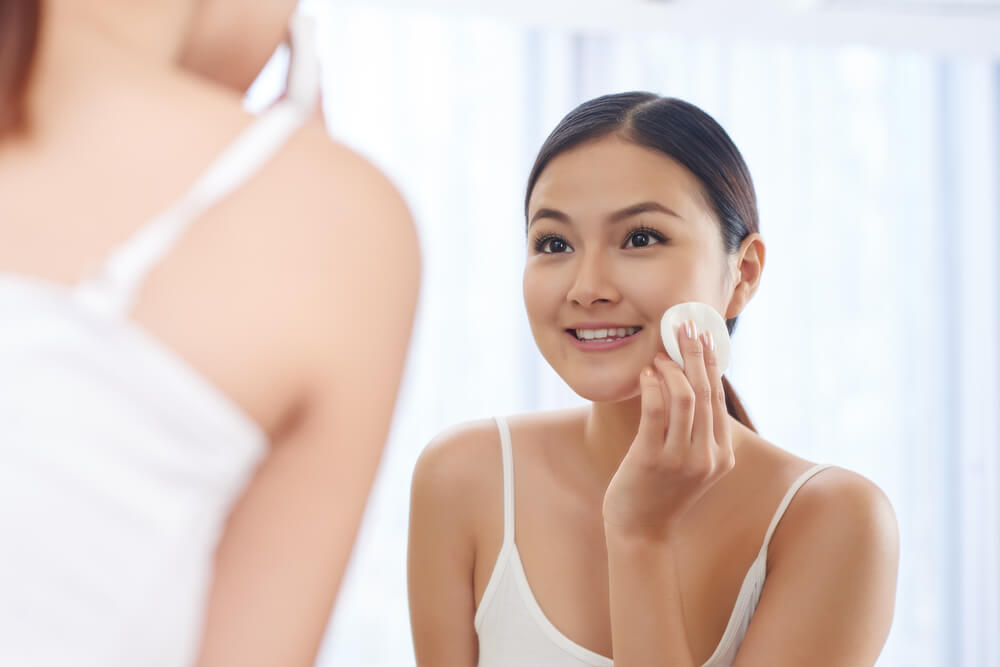 The next step in your spring skincare routine is applying an alcohol-free skin toner, such as the Rhodium Facial Toner from Bionyx.
A toner's role is to balance the skin's pH level and give it a smooth, refreshed look. Choosing the right toner for your skin can be a game-changer for your beauty routine. It can help retain your skin's natural oils, decrease pore size, fight acne, and enhance radiance. It also helps to prepare your skin for your next important step – applying a serum or moisturizer. But we'll get to that in a short while.
You must have noticed that toners typically include alcohol as a primary ingredient. But this isn't advised as it dries up the skin and also enlarges pores, leading to whiteheads and blackheads.
Alcohol-free toners offer many benefits:
They help supply the skin with hydration and nutrients, thus, restoring its protective barrier and making it more resilient to free radicals. They are gentle against the surface of the skin and allow it to heal. Best of all, they help balance the skin's pH levels, making it less prone to irritation.
So, what exactly should you look for in your toner?
Ingredients like glycerin, hyaluronic acid, chamomile, and vitamin E are very effective against dry, flaky skin. They help enhance your skin's resilience, retain hydration, and give it a smooth texture. You should also seek out toners with antioxidants like green tea to rejuvenate your skin and increase collagen production. 
The best way to apply a toner is to gently pat your skin dry with a towel after cleansing. Apply your toner on a thin cotton pad so it doesn't end up absorbing your product. Spread and pat the toner over your face and neck. There is no need to pat your face dry afterward. Your skin is now ready for the next step of your spring skincare routine!
Target Areas of Concern with an Antioxidant Serum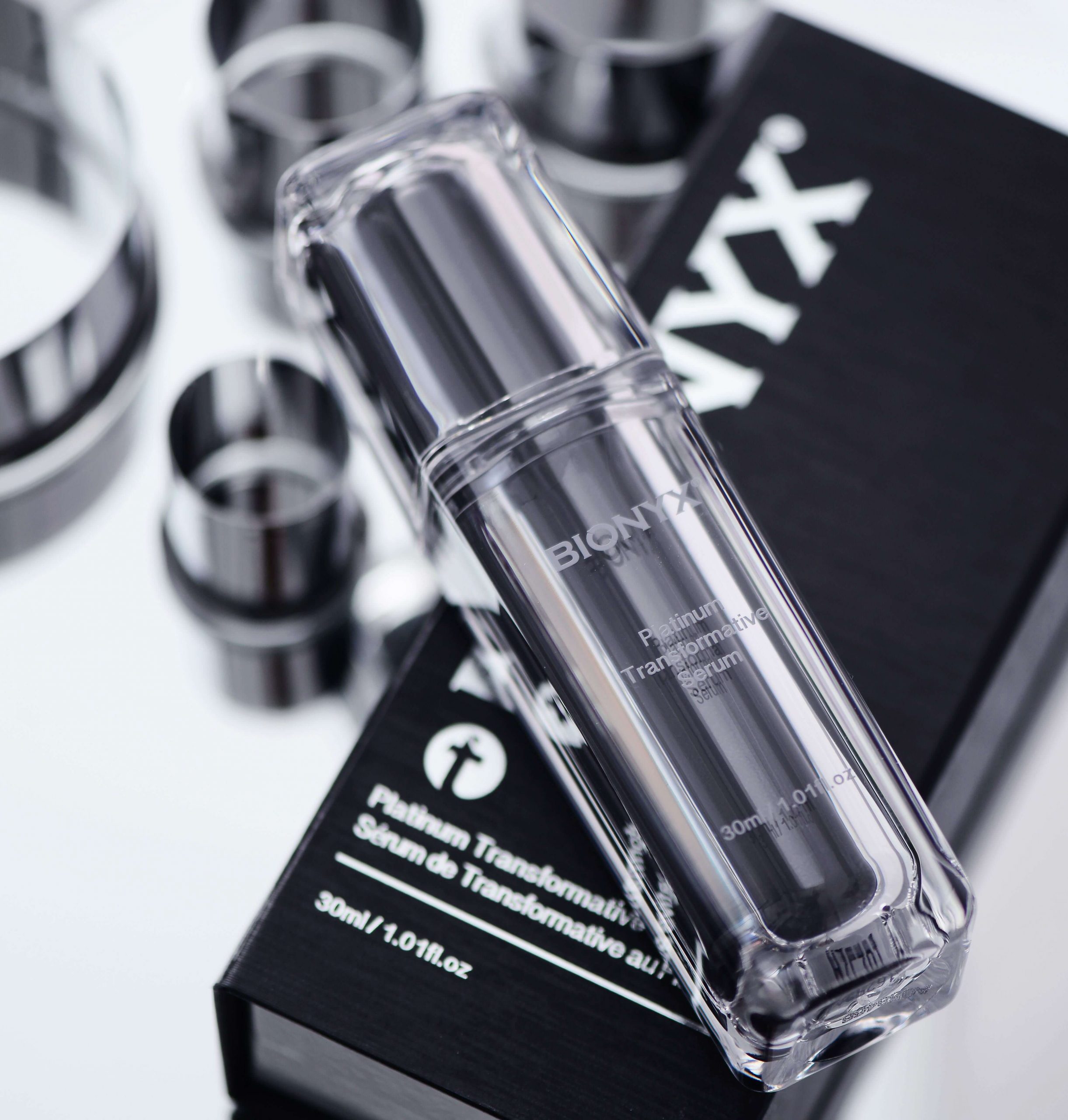 Most people often skip this step and move straight to moisturizing or spot treatments. If you want the best results from your spring skincare routine, we recommend following skin toning with an antioxidant serum, a true skincare superhero. What makes an antioxidant serum so special?
An antioxidant serum stops free radicals from stealing electrons from your healthy skin cells by binding to them. Free radicals break down your skin's collagen and cause hyperpigmentation, fine lines, dark spots, inflammation, and dullness.
What about dry skin?
It's important to keep an eye out when you buy serums because not all of them are designed for dry skin. Look for antioxidant ingredients, such as retinol, ascorbic acid, niacinamide, and peptides.
Hydrating ingredients include hyaluronic acid, glycerin, and ceramides.
Fortunately, Bionyx has just the right product for you — our Platinum Transformative Serum is a revolutionary hydrating serum enriched with antioxidants. The formula contains vitamins and minerals to renew the appearance of your skin while reducing the visibility of fine lines and wrinkles. It also contains a wonder skin ingredient — Colloidal Platinum.
What does it do for the skin?
Colloidal Platinum is known for enhancing the firmness and elasticity of your skin. It absorbs into your skin naturally, neutralizing active oxygen atoms and increasing collagen production.
For best results, apply your serum by gently dabbing the product on your face with your palms. Make sure not to rub your skin; let the serum absorb on its own.
Don't Forget Your Eye Serum!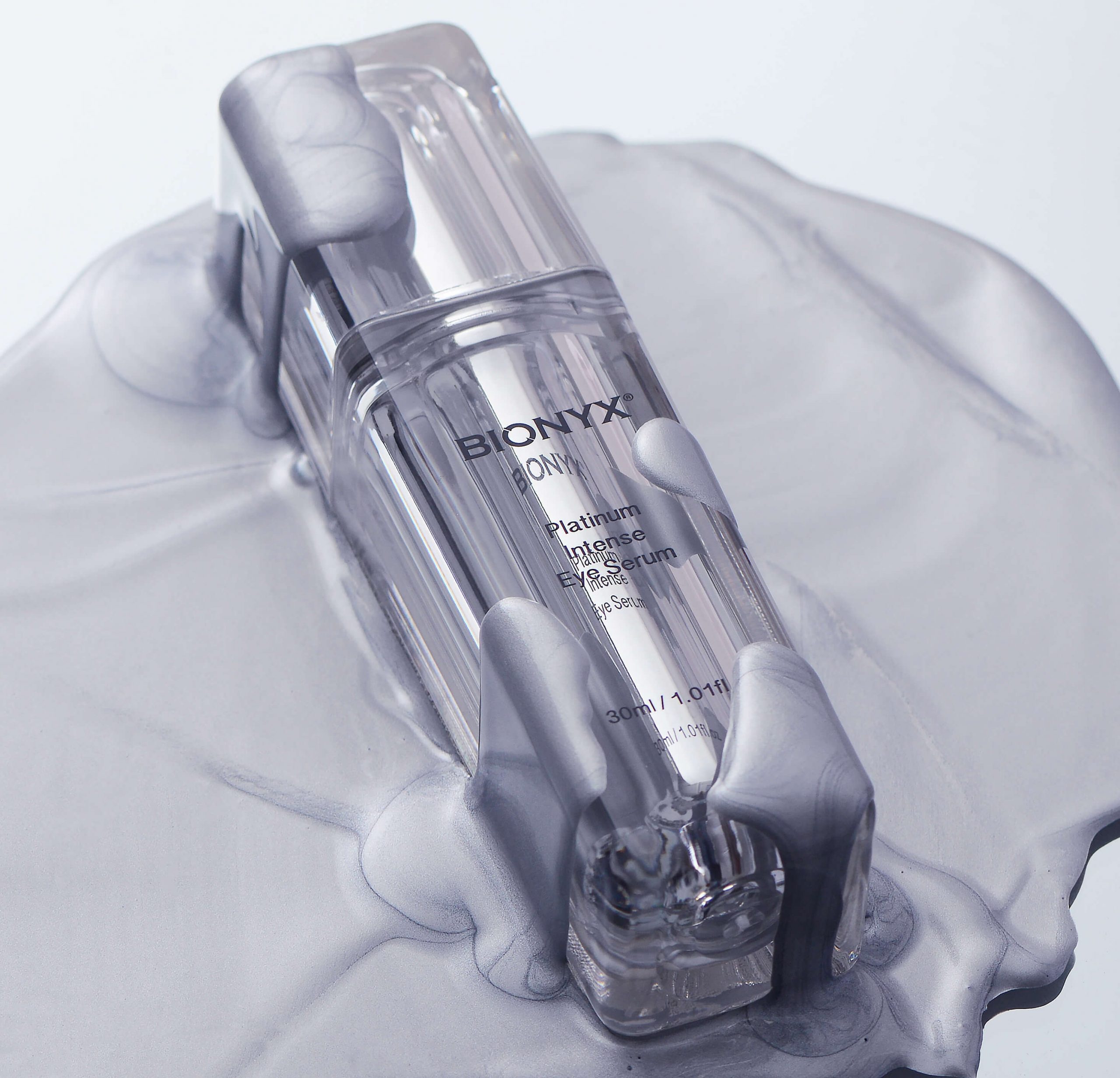 The skin around your eyes is very sensitive and thin, making it prone to fine lines, puffiness, and dark circles. Incorporating the right eye serum into your spring skincare routine can help brighten this area and keep it firm.
A common mistake people make is using an eye serum at the end of their skincare routine. This step should always precede heavy moisturizing to let it absorb properly into the skin around your eyes.
Thick, hydrating eye serums work best for dry skin, giving a refreshed look. What ingredients should you look for in your eye serum?
The best ingredients include vitamin E, ceramides, caffeine, niacinamide, glycerin, and hyaluronic acid.
The Bionyx skincare line has the perfect product to treat under-eye puffiness and give your eyes a luminous, refreshed look. Our Platinum Intense Eye Serum is packed with peptides, green tea extract, caffeine, and colloidal platinum for the ultimate eye treatment for dry skin!
For best results, make sure to never rub your eye cream in. Instead, dab a small amount gently onto damp skin with your ring finger.
Apply a Heavy Moisturizer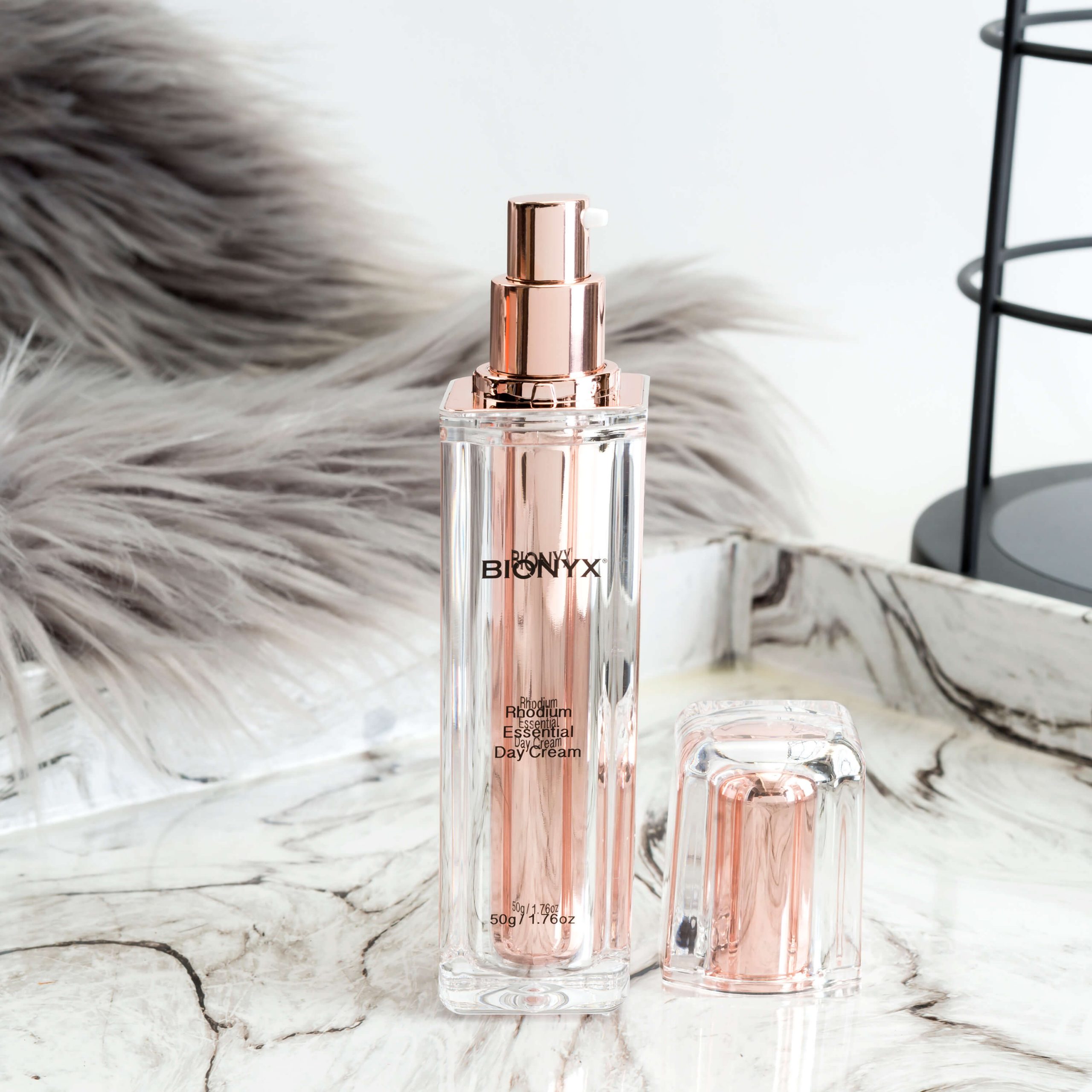 Keeping dry skin moisturized can be a hassle even in the warmer months. Fortunately, there are a couple of lifestyle changes you can make to restore your skin's hydration levels:
Avoid skincare products with alcohol in them.

Take cooler or lukewarm showers. Hot showers might seem relaxing, but they can strip your skin of its natural oils, leaving it dry and flaky.
But most importantly, you need the perfect moisturizer designed for your skin type. With dry skin, it's important to aim for a heavy moisturizer and look for ingredients like hyaluronic acid, ceramides, glycerin, plant butter/oils, proteins, propylene glycol, and urea to maintain hydration throughout the day.
Bionyx features two products enriched with Shea Butter and Platinum to give your skin a royal skin-smoothing treatment!
Our Rhodium Essential Day Cream is designed to soften your skin while combating the negative effects of environmental exposure. This rich, creamy formula will reduce the appearance of wrinkles, giving your skin a silky-smooth sensation!
You can also check out Bionyx's Platinum Essential Day Cream to get superb moisturizing results. The formula is enriched with Sunflower seed oil and derivatives of glycerin and coconut oil to keep your skin smooth and firm. It also contains a wonder ingredient — Tocopheryl Acetate (vitamin E) — which is known to combat free radical damage and strengthen your skin's protective barrier, effectively retaining moisture.
Most people mistakenly rub moisturizers on their palms before applying, causing most of the product to be absorbed into their hands instead of the face. For the best results, apply one to two pumps on the back of your hand, use your ring finger to dab it all over your face and neck, and gently massage in upward strokes.
Ramp Up the Moisture with a Nourishing Face Oil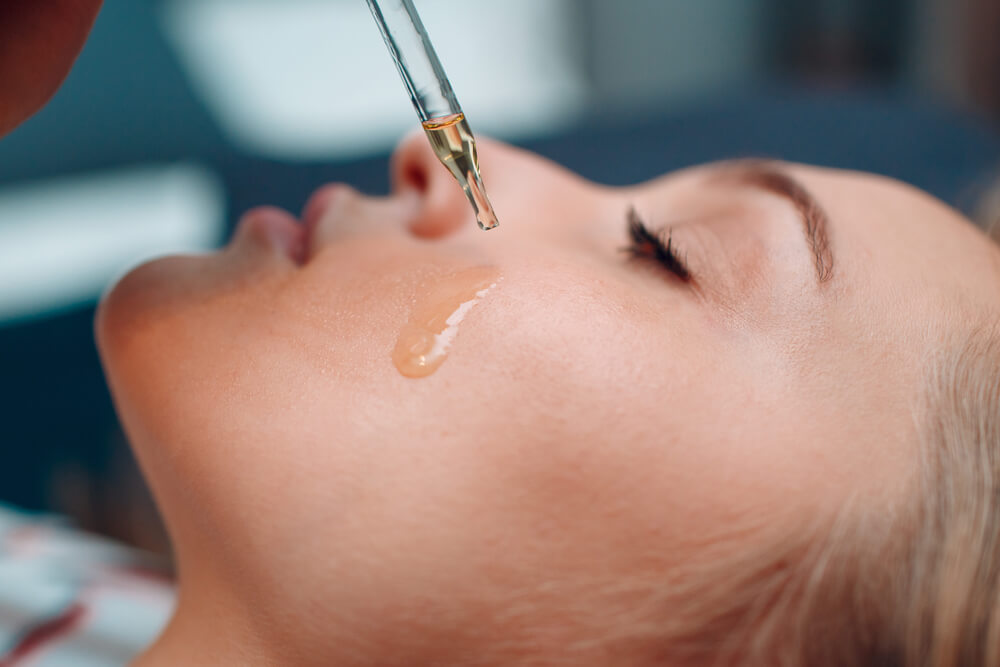 Research shows that face oils can have significant skin-repairing and anti-inflammatory effects. So, it's best to ramp up your skin-nourishing game by including a face oil into your spring skincare routine.
Thicker oils that take some time to absorb are the ultimate solution for flaky dehydrated skin. These fall into the heavy face oil category. Applying a heavy face oil right after your moisturizer will not only help the latter absorb quickly but will also serve as a bonus layer of nourishment.
As a rule: Face oils can penetrate moisturizers but the reverse does not apply. So, if you were to use your face oil before moisturizing, it would render the latter useless.
A few tips to get the most out of your face oil:
A little goes a long way — since face oils are known for their ultra-nourishing capability, you don't need more than a few drops for your entire face.

You can use it throughout the day to target problem areas, such as dry skin patches, giving them a much-needed moisture boost.

You don't want to rub it across your face. Squeeze a few drops onto the tips of your fingers and rub gently to warm the oil. Then, dab lightly onto your face.
Sunscreen is a Must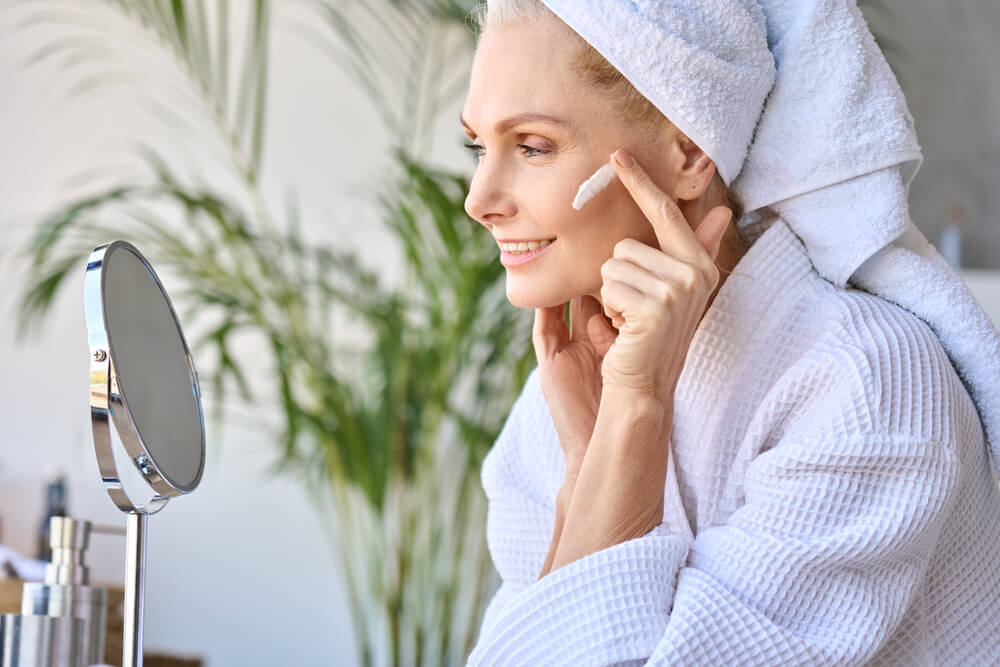 The last and most critical step in your morning spring skincare routine is to apply sunscreen. Doing so not only lowers your risk of developing skin cancer but also diminishes the appearance of wrinkles and fine lines that result from exposure to harmful UV rays. According to The American Cancer Society, it's best to incorporate a broad-spectrum sunblock with SPF 30+ for the best protection against UVA and UVB rays.
What to look for in your sunblock when you've got dry skin?
While you should keep an eye out for the hydrating ingredients aforementioned in this article, don't forget about the unicorn ingredient when it comes to sunblock. You guessed it — aloe vera!
How does aloe vera work on your skin?
Aloe vera is laden with beta-carotene as well as Vitamins C and E, which effectively moisturize dry skin. These also increase collagen production while keeping your skin resilient to the dangers of exposure to UV light.
To reap the most benefits from your sunscreen, it's important to use it as the last step in your spring skincare routine and at least 20 minutes prior to sun exposure. This gives your skin enough time to absorb the protective ingredients and keep your skin protected. Don't apply other skincare products over your sunscreen so as not to dilute it.
For the best results, spread a good amount of sunscreen on your face and neck, massaging gently in upward strokes.
The Best Spring Skincare Routine with Bionyx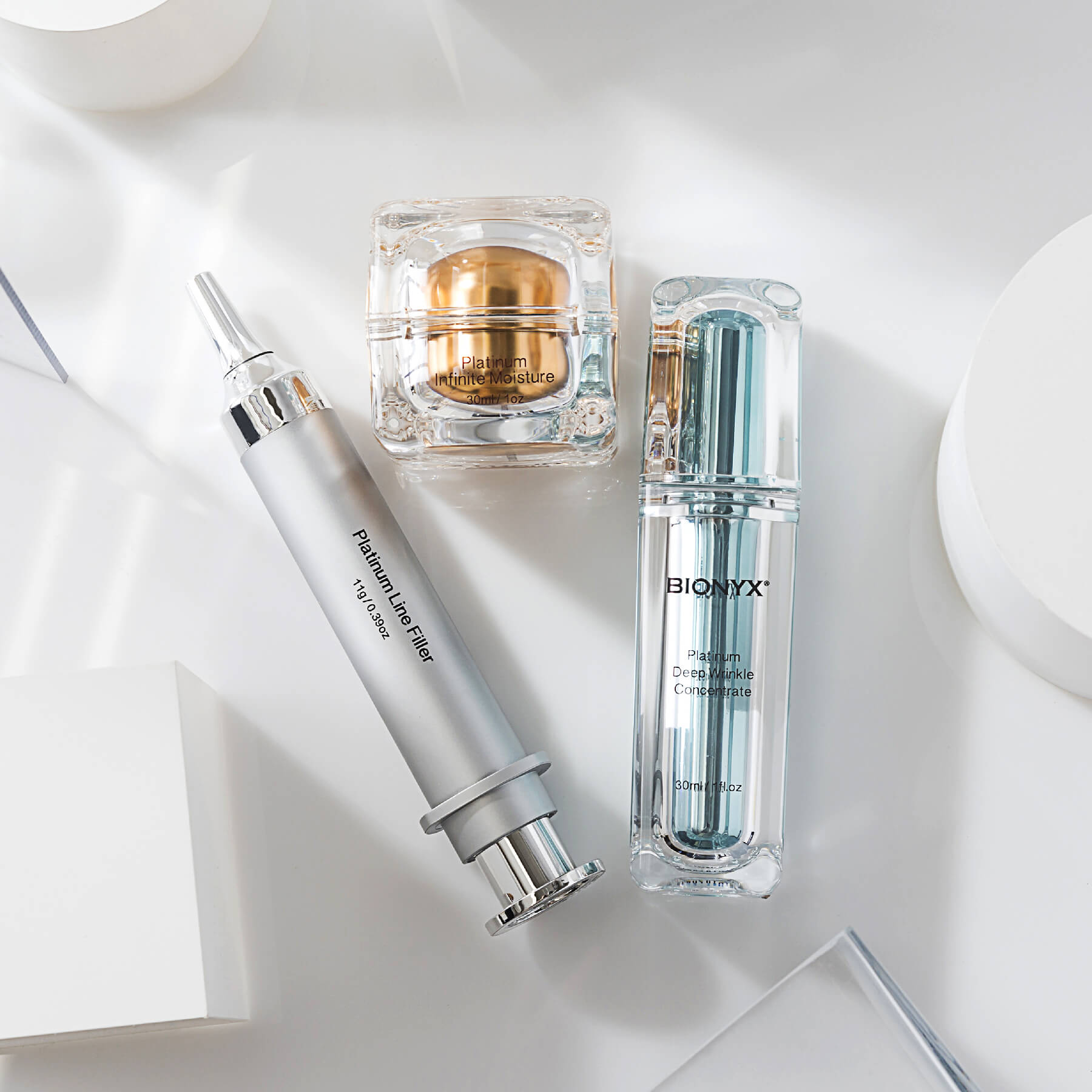 Spring is a great time for people with dry skin — the humid air is perfect to treat flakiness and retain moisture. So, while you ramp up your moisturizing game to combat the passing winter's damage, it's also important to keep yourself hydrated and refreshed from within. There is undeniable evidence that supports the role of vitamins in skincare. So, remember to drink lots of water during the day and make vitamin-rich food choices. 
Oh, and while you're preparing your face for the spring season with our 7-step skincare routine, don't forget to take care of the rest of your body with our exquisite Body Care Products!
At Bionyx, we prioritize self-care above all else. Our skincare line takes it to the next level with Platinum — a luxury ingredient that's changed the beauty industry for the better! Bring your skincare game to the next level with Bionyx's meticulously researched formulas — you'll never look back!