Published: March 15, 2022
Is it really possible for a skincare product to offer instant results?
The answer is yes, definitely! Here at Bionyx, we can say that with confidence, because we've produced a number of products that do exactly that.
Whether you're looking to smooth away the look of crow's feet, tighten up the appearance of pesky wrinkles, or brighten the look of your skin to give it a glow, these are the four products you need to be using.
The Transformative Fine Line Syringe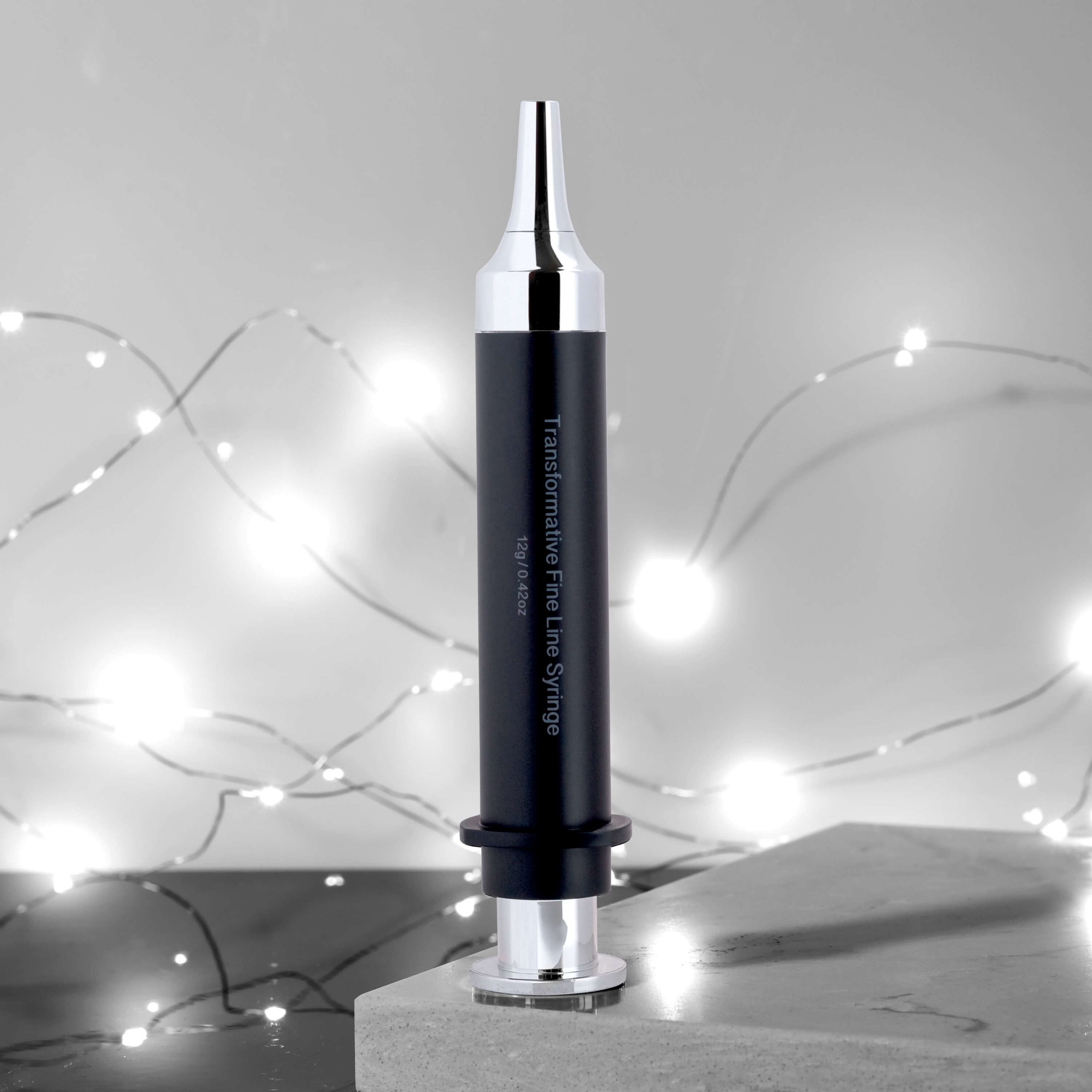 Let's begin with one of our most popular fast-acting formulas; the Bionyx Transformative Fine Line Syringe. Don't let this product's packaging scare you off. It may look like a syringe, but it's designed to be used topically – it's completely non-invasive!
What's in it?
There are a few different high-performance ingredients in this instant line filler, which is why it's one of our bestselling products.
First up, we have Acetyl Hexapeptide-8. This peptide eases away the visibility of expression lines on your face. 
We've also added Dimethylaminoethanol Tartrate to this formula. It's an ingredient revered for how it immediately firms up the appearance of sagging and smooths away the look of wrinkles when applied to the skin.
You'll also notice sodium hyaluronate on this product's ingredient list. This is an ingredient that you'll find in several Bionyx products. Why? Because it's superior when it comes to hydrating the skin. It delivers moisture to skin cells very quickly. This then has a plumping effect on the appearance.
How to Use it
It may look complex, but this handy little syringe is so easy to use. Simply remove the two caps and then lightly press down on the plunger to release some product. Apply this directly to individual lines and wrinkles and then watch their appearance fade away! Any excess product that doesn't quickly absorb can be tapped into the skin.
We would recommend saving the instant effect of this product for special occasions. However, it's safe to be used up to once a week.
The BioLift Platinum Elasticity Mask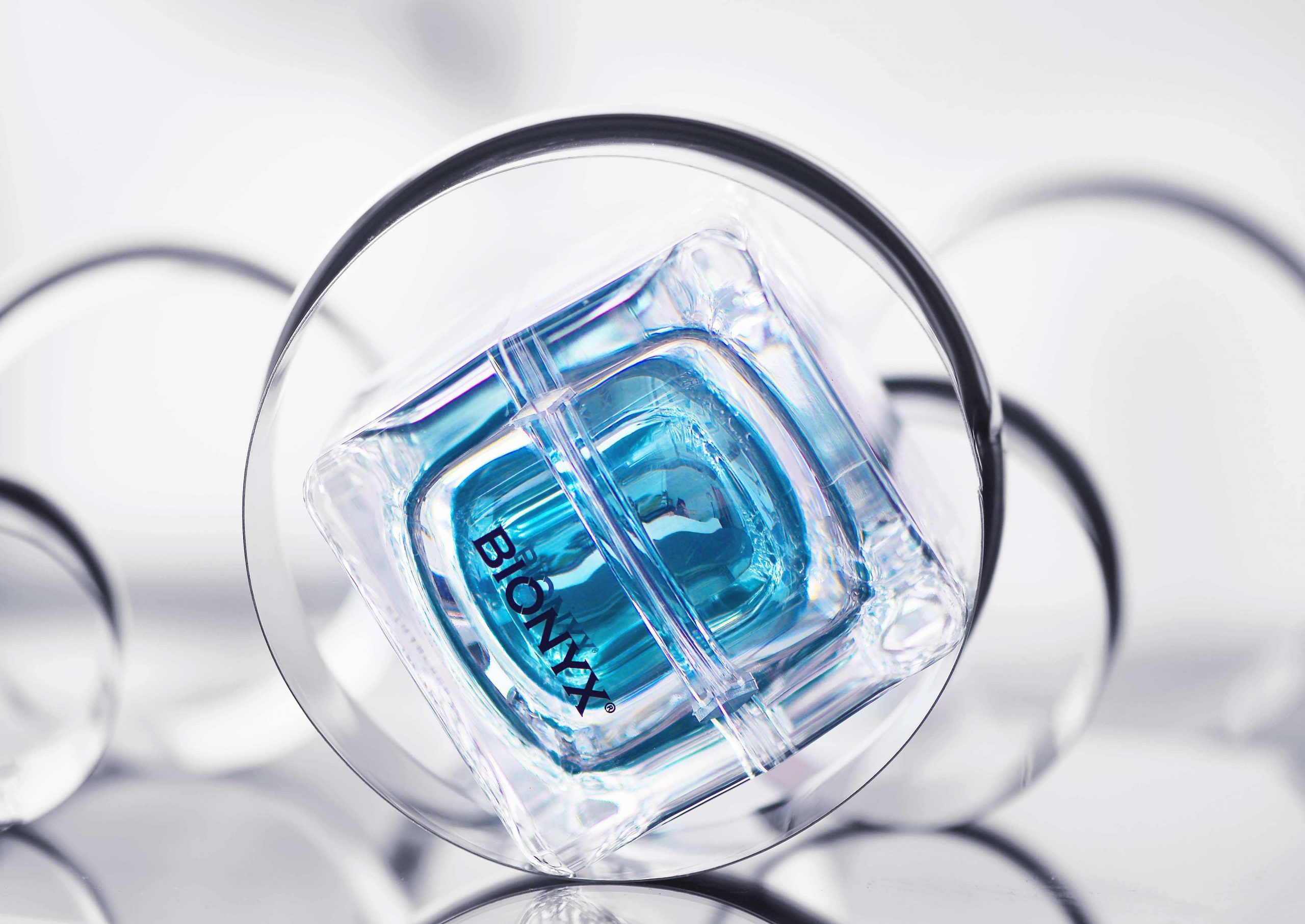 Face masks can be so much fun to use. They 'force' you to set aside a little me-time to treat both yourself and your skin. They're a great way to relax while also enjoying a healthier-looking complexion to boot.
That said, it can be frustrating when you don't really see any results from a face mask. This is exactly why Bionyx created the BioLift Platinum Elasticity Mask. Not only will you see results, but you'll see them quickly. In what way? Skin that looks plumper, firmer, and tighter – everything you want from your skincare products.
What's in it?
So, what have we added to this face mask to make it so exquisitely effective?
Just like with our Transformative Fine Line Syringe, you'll find DMAE in this formula. This instantly targets the appearance of those wrinkles to give them a lift.
We've also added a couple of clays to this mask. We've combined kaolin with bentonite. This duo enables the mask to work on all levels of the skin, which is how it can immediately give you a significantly brighter and fresher-looking appearance.
Of course, there's no denying that clay can sometimes leave the skin a little thirsty. So, to counter this, we've filled our BioLift Platinum Elasticity Mask with several hydrating ingredients. You'll find glycerin, which is an excellent humectant, plant oils and waxes, vitamin E, and, of course, our signature ingredient, colloidal platinum. These will immediately plump up the look of your skin, giving it a firmer and brighter finish.
How to Use it
If you've used a clay mask before, then you'll already be familiar with how to use this one. As with any face mask, make sure that your face is cleansed before you begin. If you don't yet have a go-to cleanser, give our Rhodium Mousse Cleanser a try! Then, apply a thin layer of the mask, spreading it evenly across your face. Give it 10-15 minutes to set before rinsing it off.
While some masks can be left on for longer than their allotted time, we don't recommend doing this with a clay mask. In fact, this is why clay-based products have gained a reputation for being drying – it's simply because people leave them on for too long. Ideally, you want to remove your mask just before it fully sets – while it's still slightly tacky. Wait too long and it'll harden too much, absorbing up moisture from your skin rather than increasing your skin's moisture levels.
The Rhodium Complex Facial Peeling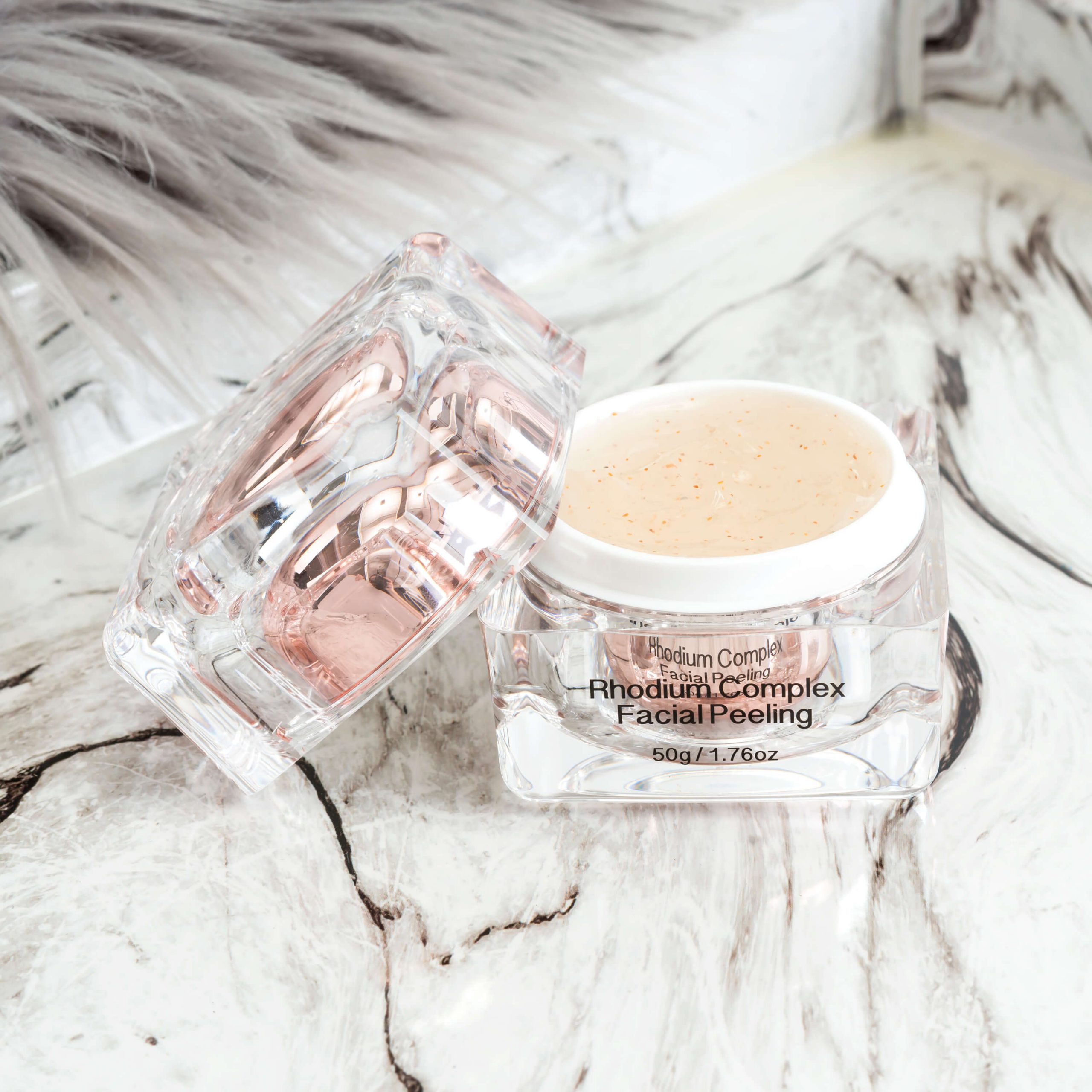 Peeling gels have become increasingly popular. This is all down to how they exfoliate the skin while still preserving its natural oils, preventing it from drying out. You probably already know that exfoliation is vital for maintaining a youthful-looking appearance. 
We wanted to create an exfoliant that would provide instant effects. So, we came up with our Rhodium Complex Facial Peeling. It's an exfoliating gel that removes impurities and dead skin cells, revealing skin that instantly looks and feels softer, silkier, and younger. And yes, you'll notice the same instant effects each time you use the product!
What's in it?
The main exfoliating agent in our Rhodium Complex Facial Peeling is walnut shell powder. We know, we know – nut shell exfoliants have gained a bad rep lately. This is all down to low-quality products that use abrasive powders that haven't been properly ground up. Get the process right and you end up with an almost-silky feeling powder that doesn't feel abrasive at all on the skin.
Now, sloughing off those rough and dull skin cells can leave the skin feeling a little vulnerable. To combat this, we infused this product with humectants, as well as our iconic ingredient, colloidal platinum.
Not familiar with platinum in skincare products? It's a fantastic one for keeping the skin looking firm and taut. It's a great multi-tasker, which is why it's the star of the show here at Bionyx.
How to Use it
To use this exfoliant, scoop out a small amount of product onto your fingertips. Massage this into your face and neck for about 30 seconds, before rinsing off. As always, make sure that your skin is cleansed before you exfoliate. Dirty skin will block the beneficial properties of this exfoliant from entering into your pores.
How often should you exfoliate with this product?
That all depends on your skin type. If you have dry or sensitive skin, stick to weekly exfoliating sessions. If you have normal or oily skin, you can dial things up a notch – two to three sessions a week would be suitable.
The Platinum Transformative Thermal Mask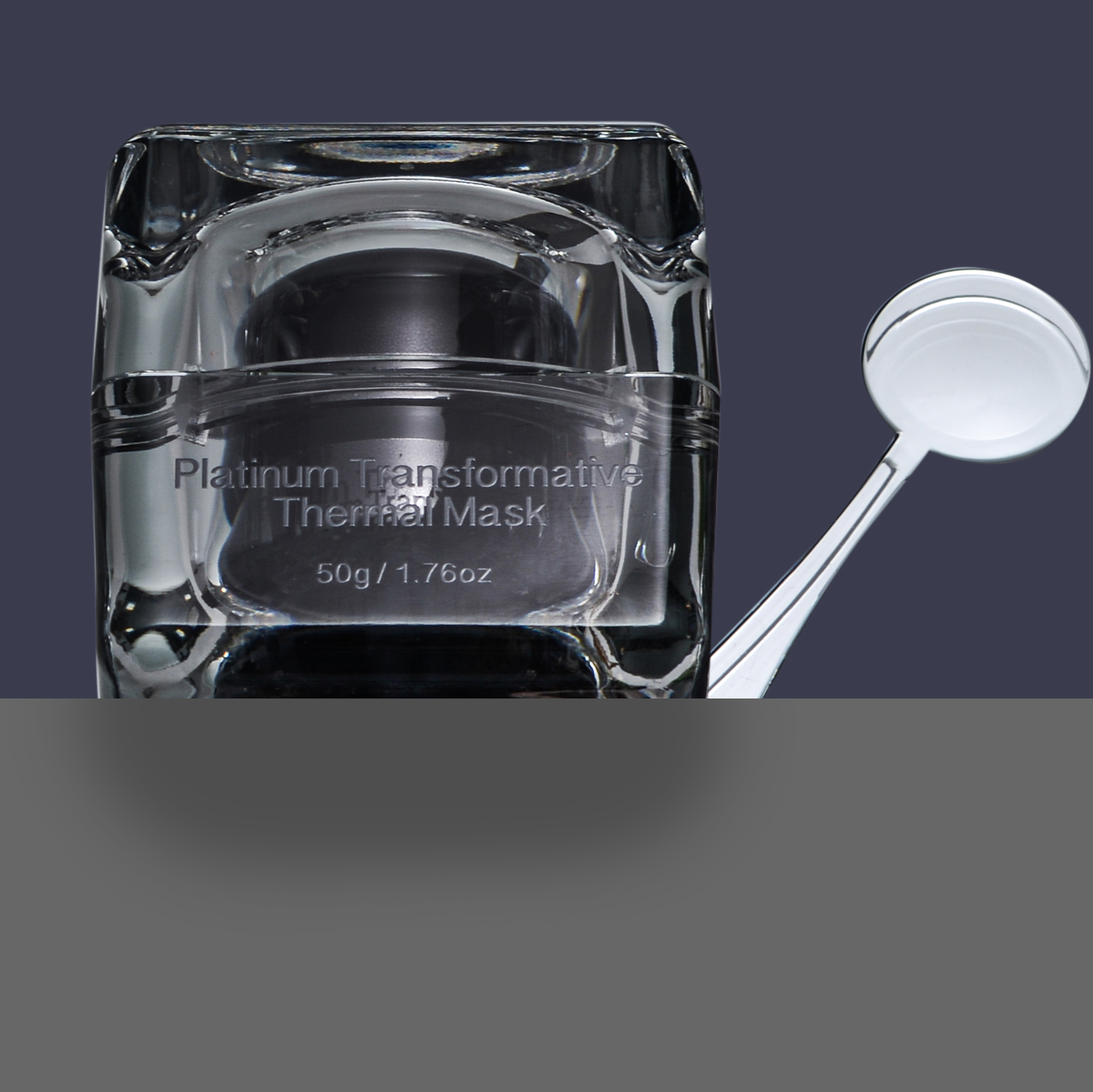 Here's another face mask that we simply had to mention because of how it instantly revives and brightens the appearance of dull, tired, and sallow-looking skin; our Platinum Transformative Thermal Mask.
Its instant results are down to its heating effect. That's right – this mask gently heats up as you massage it into your skin. Just like a facial steaming session, the heat causes your pores to feel relaxed. This allows deep impurities to quickly rise to the surface, making way for the mask's ingredients to penetrate in.
What exactly are those ingredients, you ask? Let us talk you through them…
What in it?
This is a clay-based mask, but unlike the one we featured earlier, this mask only contains kaolin, making it feel highly soothing and gentle. We've combined kaolin with a long list of vitamins, including vitamins A, C, and E. 
To give the mask its instant reviving feel, we infused it with a number of natural brightening extracts. From coffee extract to arnica montana extract to sweet almond oil, these ingredients will perk up and plump up the look of tired skin.
Take a look at the ingredient list and you'll notice Quartz on there. This isn't an ingredient often used in skincare products, but we love it for a few reasons. Firstly, it's a natural and gentle exfoliant. It also boasts light-reflecting properties that give the skin an instant glow.
How to Use it
Before using this mask, make sure that you've first cleansed your skin. We would recommend doing so with our Milk Cleanser – it's suitable for all skin types. Then, apply a thin layer of the mask onto your face. Leave it on for 10-15 minutes before rinsing the mask away.
Want to amplify the mask's heating effect? We created a special serum to help you do just that. The Bionyx Platinum Transformative Serum not only works in conjunction with the mask, but is just as good as a standalone product too. It's packed with peptides, vitamins, and antioxidant-rich extracts – everything that good skincare products should have.
Adding in Long-Term Skincare Products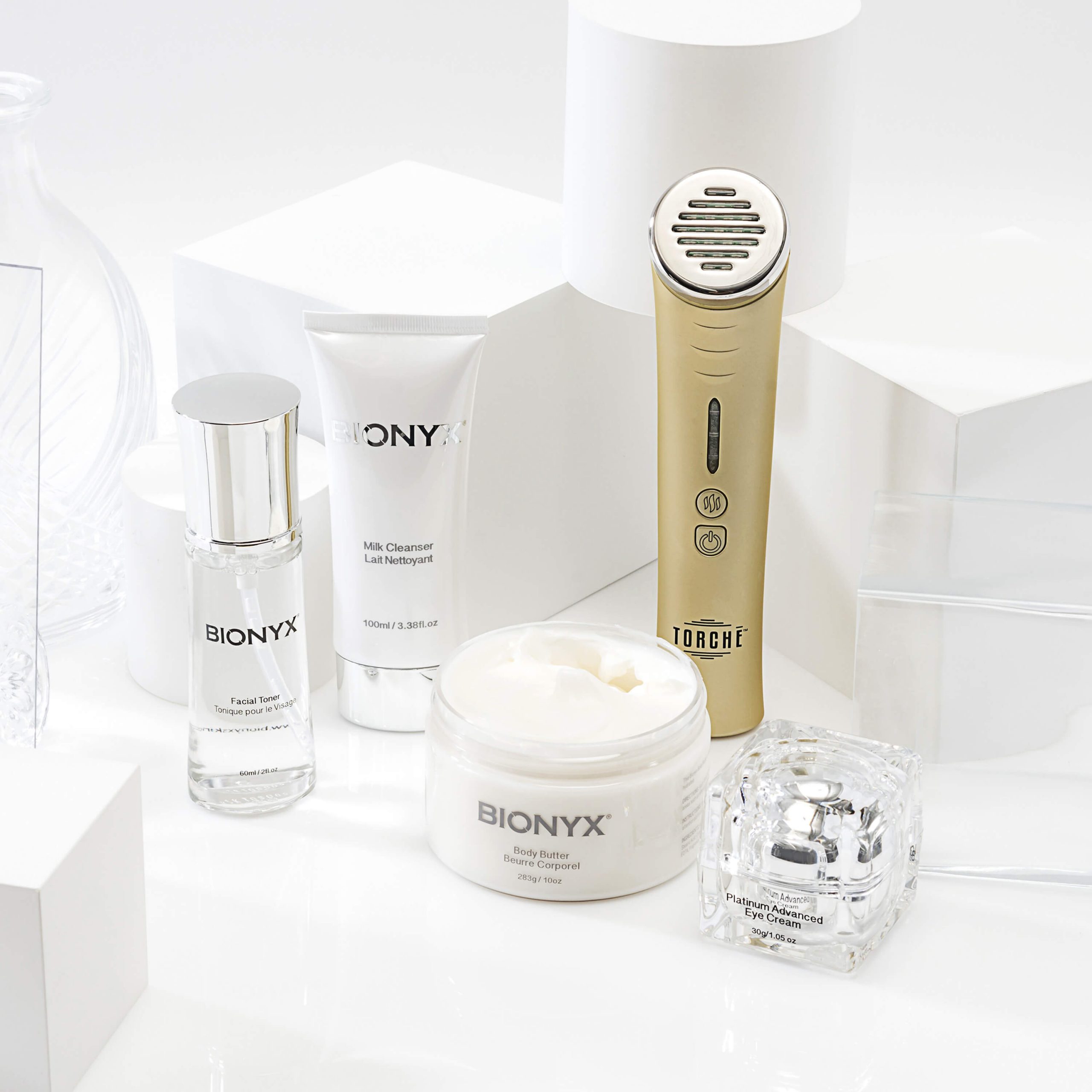 There's no denying that instant results are great. It can be so satisfying to see those immediate changes in your skin – some would say that chasing those instant effects can be addictive!
However, when it comes to skincare, you need to have a long-term plan in place. 
For this, we would recommend establishing a solid routine consisting of powerful, results-driven products. You'll find some great formulas available from Bionyx – click here to start browsing.
When it comes to getting the most out of your skincare products, the key is consistency. Yes, our instant products work quickly, but long-term changes don't happen overnight. In fact, it'll take at least 30-60 days to see real results, because this is how long it takes for your skin cells to go a full cycle, and for new protein fibers to be formed.
So, be patient and dedicated with your skincare products if you want to see long-lasting results.
Summary
While it's important to have a long-term skincare routine in place, fast-acting products are always useful for when you need a more youthful-looking finish for a special occasion. Whether you go with our syringe that leaves the skin looking wrinkle-free or a face mask that brightens the appearance, all of the products that you'll find at Bionyx are geared towards providing real results. Click here to shop a few more of our bestsellers.