Published: June 30, 2022
Over the years, skincare products have adopted many shapes, forms, and formulations. Toners have evolved from harsh astringents to soothing, skin-balancing elixirs. Cleansers—which trace their history back to a combination of water and ash used by the Sumerians—are now available in oils, balms, liquids, foams, creams, and solid soap bars. Similarly, moisturizers have seen their fair share of development. 
Moisturizers can now be classified into different functions: some draw in moisture, while others lock them into the skin. However, with the rapid growth of the skincare industry, moisturizers are now available in various forms: day creams, night creams, and even area-specific salves like eye or neck creams.
Here, we zero in on one particular moisturizing product: the day cream. What exactly sets the day cream apart from other skincare products, and why does it belong in your routine? Moreover, how exactly do you choose a day cream anyway? Bionyx breaks down the answers to these questions below.
First Thing's First, What is a Moisturizer Supposed to do?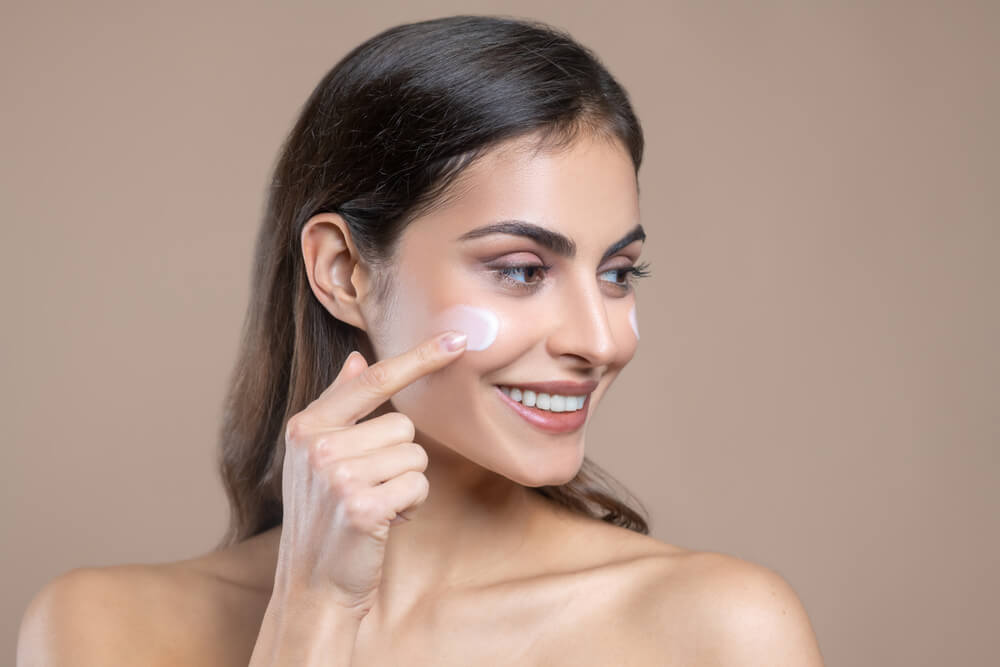 Before anything else, it's important to understand the importance of moisturizers. Given their name, the function of these products may seem extremely straightforward. However, the concept of skin moisture still invites a considerable amount of confusion.
While moisture is often used interchangeably with hydration, these two refer to completely different things. Moisture pertains to the skin's oils, while hydration refers to the skin's water content. Dry skin requires more moisture, while dehydrated skin would benefit from deeper hydration.
Not sure whether your skin is dry or dehydrated? Here are a few key differences.
First, symptoms of dry skin include:
Rough, leather-like skin texture

Peeling skin, often resulting in flaky patches 

​​General discomfort 
On the other hand, those who suffer from dehydration often encounter these symptoms:
According to a review published in the Indian Journal of Dermatology, there is no concrete definition for the term "moisturizer." However, these skincare products, as we know them today, perform several functions and target specific skin issues. Most moisturizers today directly combat dryness by replenishing the skin's oils. This relieves the discomfort that comes with dry skin, as well as smooths out the skin's surface.
What Exactly is a Day Cream?
Like cleansers, toners, and serums, moisturizers come in several forms. A day cream is a kind of moisturizer that is specifically formulated for daytime use.
While some skincare products can be used both in the morning and at night, having designated products for your AM and PM routines can pose several benefits for your skin: 
For instance, in certain climates and seasons, the daytime can become much hotter than the evening. Other places may experience more humid afternoons and drier, cooler nights. Meanwhile, some may require a lighter and more blendable day moisturizer to wear under their sunscreen and makeup.
This is where day creams come in. 
A day cream will typically have a lightweight, silky consistency that sits nicely under layers of makeup. These products often sink into the skin easily, preventing excess shine and grease from forming while still replenishing the skin's necessary oils. Day creams provide the luxurious sensation of a rich moisturizer, combined with a formula that is specifically created to last all day long.
How to Find the Perfect Day Cream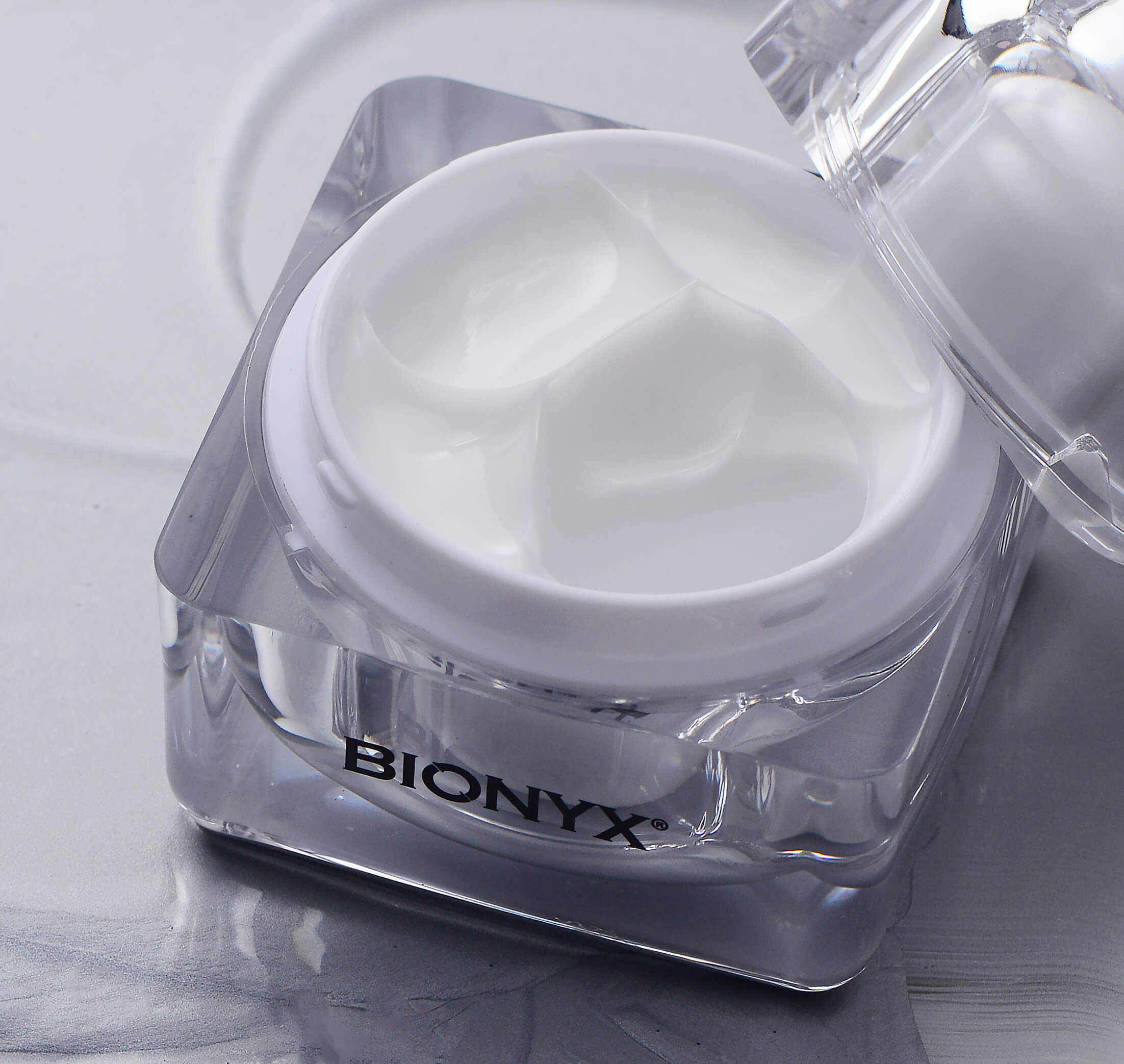 When searching for a moisturizer, there are a few common ingredients that you're bound to come across. Most dermatologists and beauty gurus will recommend ingredients like Hyaluronic Acid and Glycerin. Both are effective at quenching the skin's thirst and are backed by an abundance of scientific research. 
However, Hyaluronic Acid and Glycerin are not the only effective moisturizing ingredients worth your while. While these are wonderful for the skin, there are some ingredients — ones that are just as powerful albeit less talked-about — that can make your day cream deliver even more impressive results.
Here at Bionyx, we aspire to take your skincare and self-care beyond the ordinary with a combination of strength, quality, and beauty. Want to get the most out of your day cream? Follow these Bionyx-approved tips:
Use a Day Cream Formulated With Betaine
Sugar beets are typically used to make various kinds of sugar. But these rough plant roots offer more than just an earthy, subtly sweet taste. They are also the original source of betaine. This is an ingredient that is used in both skincare and haircare products. Betaine may also be derived from spinach, wheat, and other natural sources. 
When consumed, betaine contributes to cellular and liver function. However, it also poses significant benefits in the realm of skincare.
Betaine can be classified as a humectant, a kind of moisturizer that helps bind water to the skin. It is also an osmolyte, meaning that it can maintain the balance between water and skin cells.
Well-suited to all skin types, betaine does not cause skin irritation — it's known to be even less irritating than water. Betaine's soothing properties help alleviate the feeling of dryness-induced irritation. It also keeps the skin barrier feeling healthy to minimize the chances of visible skin inflammation. 
The Rhodium Essential Day Cream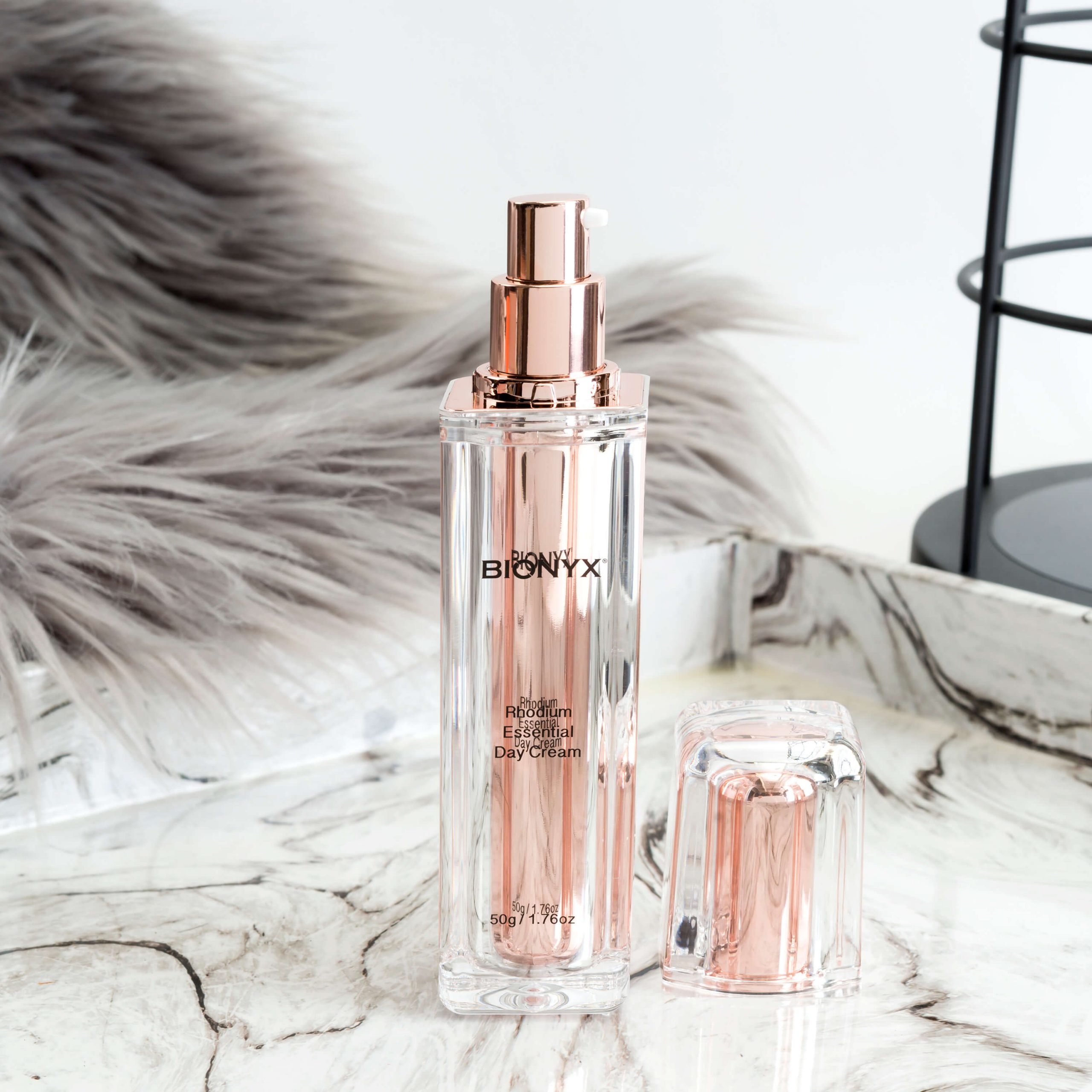 Betaine is one of the key ingredients in Bionyx's Rhodium Essential Day Cream. Enriched with skin-loving Shea Butter, this day cream softens the skin and reduces the appearance of wrinkles and fine lines. We have also infused this cream with glycerin and sunflower seed oil. Together, they'll leave your face feeling deeply hydrated.
Despite feeling rich and moisturizing, the Rhodium Essential Day Cream does not weigh heavily on the skin, leaving a silky matte finish in its wake.
Opt for a Day Cream With Seaweed Extract 
From sea salt to pearl extracts, the ocean gives us a diverse pool of ingredients that we've learned to infuse into our beauty products. One of the most popular marine skincare ingredients is kelp or seaweed extract.
There are over 35,000 species of algae and seaweed — and those are only the ones we've discovered so far. 
Some of the skin benefits of seaweed extract include:
Moisturizing the skin.

First and foremost,

seaweed extract is a useful ingredient in moisturizers

because its fatty acids keep the skin barrier feeling strong and resilient. It also has abundant polysaccharides, which help retain moisture.

Soothing the feel of the skin.

Like many moisturizing ingredients, seaweed also has calming properties that may lessen the appearance of redness, breakouts, and blemishes. This makes the ingredient ideal for those who struggle with increased sensitivity. 

Regulating the look of oiliness.

While seaweed extract isn't a magic ingredient that will diminish excess sebum, it can go a long way in balancing the skin to reduce the appearance of excess shine. 

Minimizing the visibility of dark spots.

Thanks to its brightening properties,

seaweed extract can help fade the appearance of dark spots

with consistent use.

Lessening the appearance of wrinkles.

With abundant vitamins and minerals, seaweed and algae

can help reduce the visible telltale signs of aging,

like wrinkles, fine lines, and overall loss of firmness.
The Platinum Transformative Cream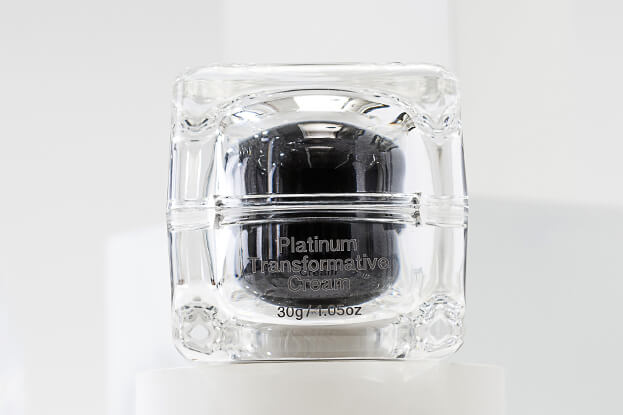 Laminaria Japonica Extract, which is derived from a species of brown seaweed from Japan, is found in Bionyx's Platinum Transformative Cream. A powerful moisturizing cream formulated with potent ingredients, this product alleviates dryness and visibly improves signs of aging. 
Besides seaweed, the Platinum Transformative Cream also features other plant extracts to boost results. Some notable ingredients include: 
Despite containing these rich plant extracts, the Platinum Transformative Cream maintains a non-greasy texture. This makes it easy to wear all day long, no matter the weather or season. It's also a great formula for layering under makeup! It gives you a beautifully flawless-feeling canvas to work from.
Choose a Day Cream Formulated With Retinoids
Even if you aren't quite sure of what retinoids are, chances are you've encountered one of its many forms. Considering their popularity in the skincare industry today, you may have already used retinoids in your existing skincare routine!
Put simply, retinoids are skincare ingredients that are derived from vitamin A. 
Retinoids vary in potency and strength. Some of them are readily available in skincare products, while others require prescriptions. The most common retinoid is undoubtedly retinol, a form of vitamin A that has unlocked holy grail status in beauty communities online. Besides slowing down the onset of visible wrinkles, retinol can also:
Improve the feel of skin texture.

It is commonly believed that retinol is an exfoliant. While it isn't exactly an exfoliant by definition, it behaves similarly by helping the skin unveil a smoother, softer finish.

Evens out the appearance of the skin tone.

In addition to a more uniform-looking skin texture, retinol's properties can help the skin tone appear more cohesive and even.

Gives off the appearance of smaller pores.

By helping diminish the feel of excess sebum

that remains in the skin's ducts, retinol

helps clear the pores and minimize the appearance of breakouts. This is ideal for people with oily or combination skin.
Considering its multiple uses, it's no wonder that retinol is as popular as it is today. It is also a stable ingredient, making it fairly easy to infuse into skincare. Still, retinol has its downside: it can be sensitizing, especially for those with more delicate skin. Retinol must be introduced into a skincare routine gradually — but even then, it may still trigger a negative reaction. This is especially the case if you already have sensitive skin.
The BioLift Platinum Deep Wrinkle Concentrate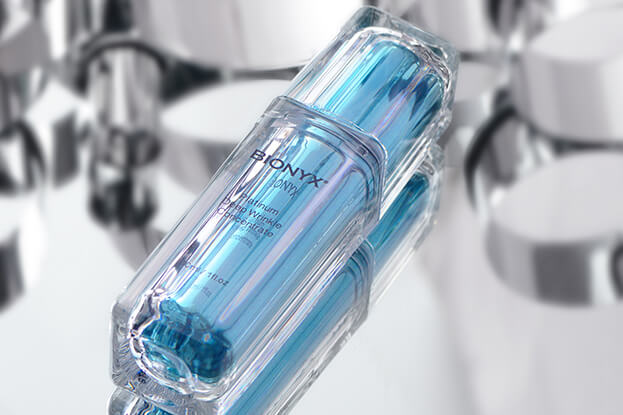 Here at Bionyx, we offer you the merits of retinol, minus the sensitivity. Our retinoid of choice is retinyl palmitate, retinol's gentler sibling. With similar properties, retinyl palmitate gives the skin the same benefits as retinol with a gentler touch.
The BioLift Platinum Deep Wrinkle Concentrate, a Bionyx bestseller, is formulated with retinyl palmitate. Also formulated with sunflower seed oil and hydrolyzed oat protein, this day cream delivers a one-two punch of moisture while it works to reduce the appearance of wrinkles.
Use a Platinum-Infused Day Cream
Here at Bionyx, we don't like boxing ourselves in. We're all about selecting ingredients that work, whether they're tried and tested plant extracts or novel skincare breakthroughs. However, there is one ingredient that we feature across all of our products: platinum.
Platinum is the connecting thread that unites Bionyx products because of its ability to re-establish and maintain the skin's appearance. When the skin is set off balance by factors like UV radiation, stress, and environmental factors, it is rendered vulnerable to damage. By resetting how resilient the skin feels, platinum leaves the skin with a protected sensation.
All three Bionyx day creams — the Rhodium Essential Day Cream, the Platinum Transformative Cream, and the BioLift Platinum Deep Wrinkle Concentrate — are formulated with colloidal platinum. With the addition of this ingredient, these day creams can simultaneously relieve skin dryness and contribute to an overall healthier-looking complexion.
Have you found your ideal day cream? Perfect the rest of your routine with more platinum-infused skincare solutions from Bionyx. Discover our roster of best-selling skincare.