Published: July 15, 2022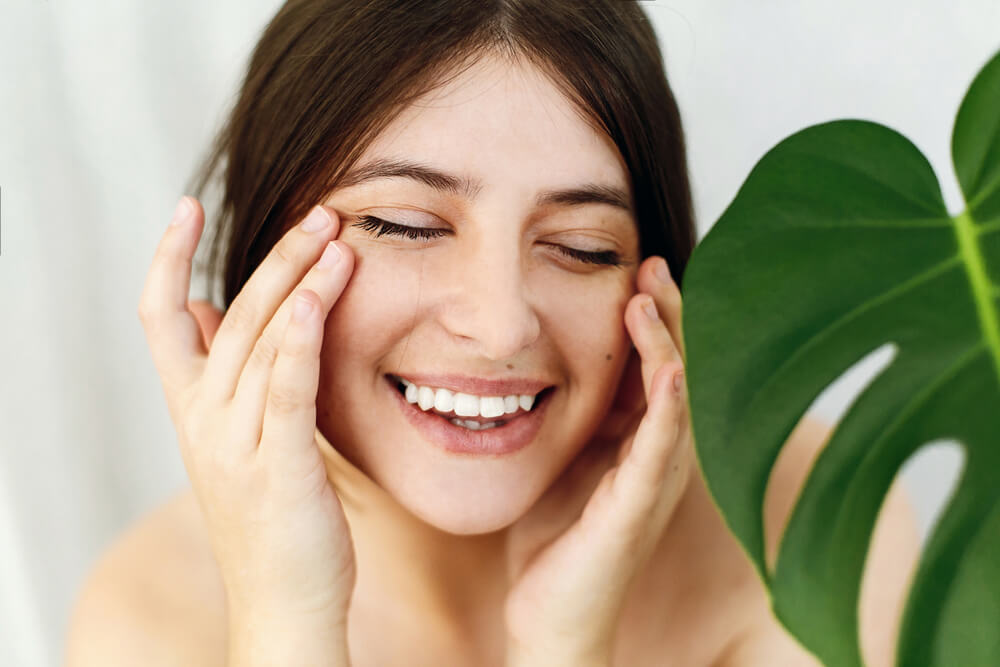 Did you know that the skin around your eyes is thinner than the skin on the rest of your face? The eye area also contains fewer oil glands, which is why the thin and delicate skin here is very much prone to dryness, dark shadows, and the dreaded crow's feet.
Fortunately, even if you've neglected the eye care part of your skincare routine up until now, it's not too late to make a change. Whether you're only just experiencing the early signs of fine lines or the crow's feet around your eyes have turned into rigid creases over the years, Bionyx is here to share seven eye care tips for achieving an eye area that looks smooth, firm, and plump once again.
Find a Good Eye Cream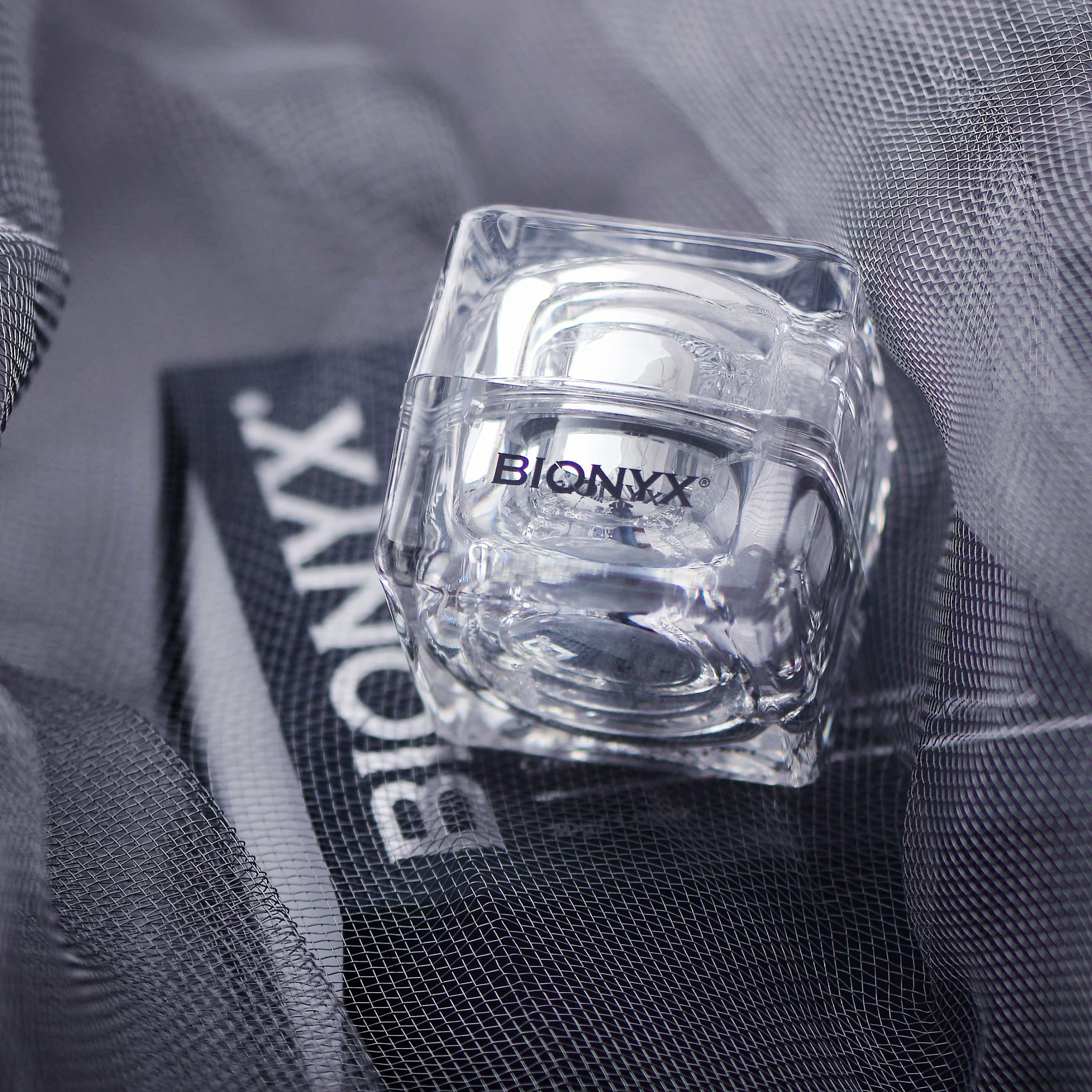 The most important step that you can take when trying to diminish the visibility of crow's feet is to find a good eye cream. Granted, this may seem a little obvious, but it's shocking how many of the eye creams on the market are sub-par when it comes to quality.
How can you tell if an eye cream formula is any good?
By taking a look at its ingredient list. When it comes to eye care, certain ingredients are must-haves. Here at Bionyx, we've spent years researching the best ingredients for the skin around the eyes, and you'll find them all in our Platinum Advance Eye Cream.
Designed to relieve the look of puffiness, tired eyes, and crow's feet, this eye cream is loaded with so many skin-loving ingredients. Peptides boost moisture content to leave the skin looking plump, while vitamin E and licorice root extract help to give you an even-looking skin tone. Caffeine instantly de-puffs the appearance, while vitamin A combats the visibility of skin aging. There are several other antioxidant-rich botanical extracts in this blend too to fight the appearance of crow's feet, including aloe, olive oil, and jojoba oil.
Before we move on to our next eye care tip, it's worth mentioning that how you use your eye cream will make a huge difference in how effective it is. For starters, you should be applying it twice a day.
We also recommend lightly patting or tapping it into your skin, rather than rubbing. Why? Because it's believed that this increases product absorption. There's no science available yet to back this claim up, but K-beauty aficionados swear by this technique.
Pair Your Eye Cream With an Eye Serum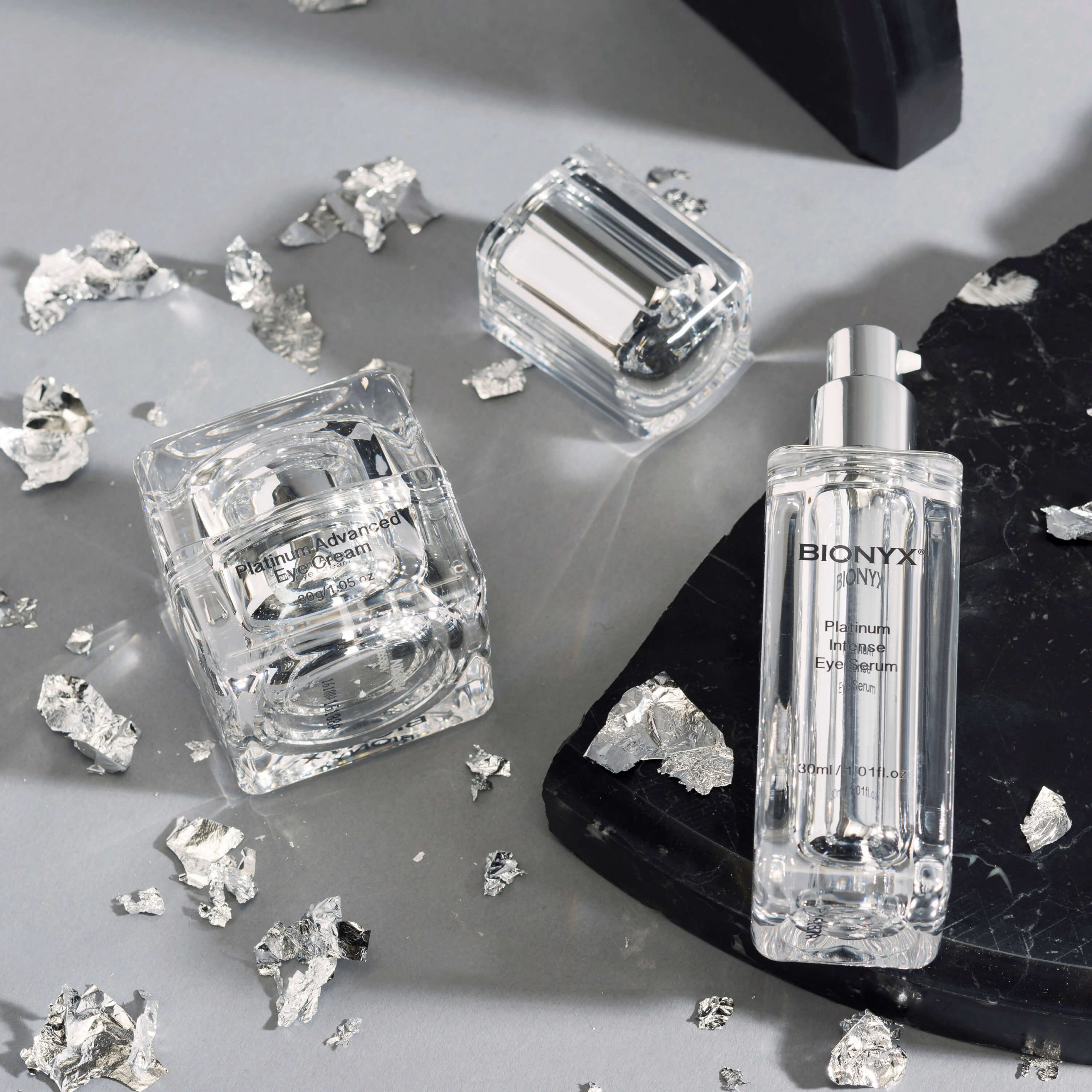 If your crow's feet look quite rigid and deep, then your eye cream may need some extra help. An eye serum is the perfect product to provide this assistance.
Thanks to the lightweight consistency of a serum, they're able to dive deeper into the skin. This is exactly what you need when trying to tackle the appearance of deeper wrinkles.
Our favorite eye serum? The Bionyx Platinum Intense Eye Serum. It contains similar ingredients to our eye cream, enabling you to double up on results when you pair the two together. That said, we've also included a few extras in this formula. You'll find sodium hyaluronate, a humectant with moisture-binding properties, plus allantoin, which leaves the skin feeling soothed and relaxed.
Ideally, your eye serum should be applied before you use your eye cream. Again, tap it into your skin, rather than rubbing it in. Then, wait until your skin has soaked it up before following on with your eye cream.
Wondering if you can just use the eye serum instead of the eye cream?
As we said, this all depends on how deep your wrinkles are. If you're dealing with fine lines, then our eye serum on its own should be enough to make them less noticeable. However, if your crow's feet are quite severe, use both. After all, you want to tackle their appearance before they start looking even more visible.
Give the Transformative Fine Line Syringe a Try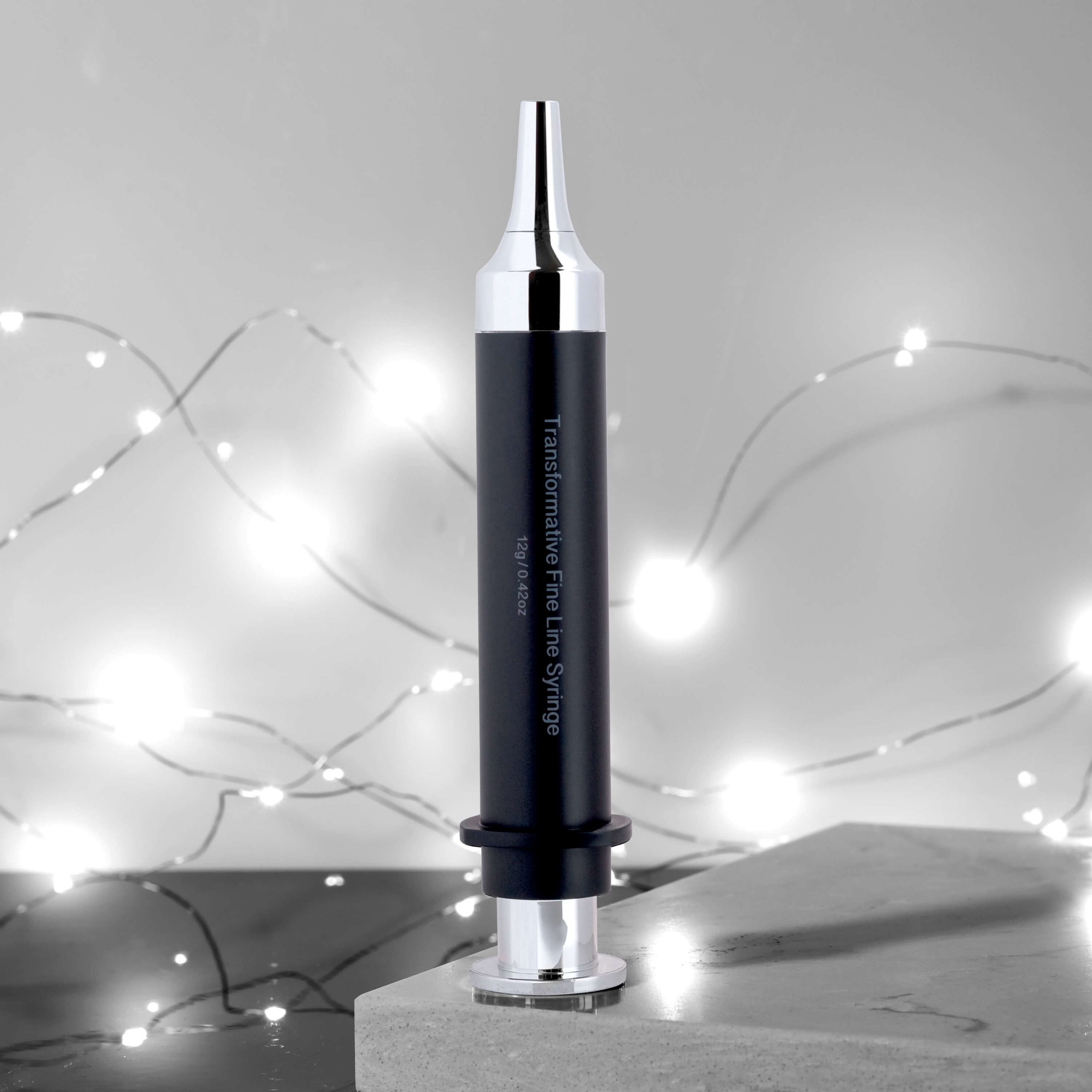 Can topical skincare products really produce instantly visible results?
Some, such as the Bionyx Transformative Fine Line Syringe, definitely can. Created to address the look of both fine lines and deeper wrinkles, this topical solution will immediately soften the appearance of those creases.
The unique syringe-style applicator is perfect for use around the eyes. It allows you to target individual crow's feet, meaning that you don't end up wasting any product.
Simply point the syringe at the wrinkle you want to work on, and then press down on the plunger to release a drop or two of the product. Tap it into your skin and try to stay expressionless for a couple of seconds, so that the formula can get to work. Then, look in the mirror and rejoice in your smooth, wrinkle-free appearance!
Wondering how this formula actually works?
There are a few special ingredients in this blend that enable it to immediately affect the appearance, such as DMAE, acetyl hexapeptide-8, sodium hyaluronate, and mica. However, we've also added ingredients that help to reduce the visibility of crow's feet in the long run too, including cucumber extract, avocado oil, and vitamins A and E.
So, while this eye care product is great for giving your skin a youthful-looking appearance for special events, use it weekly to benefit from those long-term visible results too.
Don't Neglect Your Eye Area When Cleansing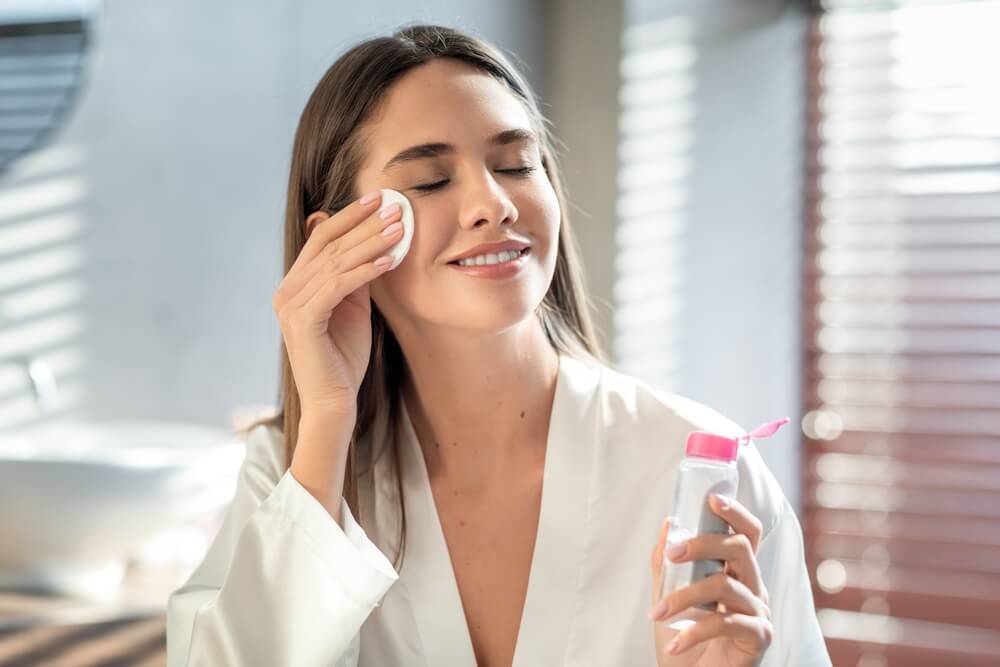 The first step of any skincare routine should always be cleansing. This enables you to wash away any dirt, oil, pollutants, and other impurities that may be sitting on the surface of your skin, and, trust us, these are always there!
However, with the eye area being so delicate, not to mention how sensitive the actual eyes can be, people often tend to avoid the eye area when cleansing. Unfortunately, this is a big mistake…
Fail to cleanse your eye area properly and any eye care products that you subsequently apply won't be able to soak into your skin properly. As a result, they won't be very effective, meaning that your crow's feet will only start looking worse and worse.
So, to get around this, you need a cleanser that's gentle enough to be used on the delicate skin around your eyes, and the Bionyx Rhodium Mousse Cleanser is perfect for this. The cleansing agents that we've used in this formula are derived from coconuts instead of chemicals, making them feel super gentle and soothing. We've kept the ingredient list short so as not to leave sensitive areas of the skin feeling irritated, although you will find our signature ingredient, colloidal platinum, in this blend too.
Remember, when cleansing around your eyes, be gentle. Too much pulling and tugging will only make crow's feet worse, so treat your eye area with some love!
Get Masking
How often do you use an eye/face mask?
If at least once a week isn't the norm for you, then it's time to make a change, at least for the sake of your crow's feet!
Masks are amazing for diminishing the look of wrinkles. They contain a high concentration of potent ingredients that are pushed into the skin, where they can then work their magic.
When it comes to masking your eye area, we'd recommend having a few different masks in rotation. This way, each masking session will feel like a special treat.
For reducing the appearance of crow's feet, one of our favorite masks would be the Platinum Facial and Eye Mask Routine. This set contains 14 face masks and 14 eye masks, with each pair designed to be used monthly (although feel free to use the two extra pairs before a special occasion!). Since the eye masks are separate pieces that have been created especially to fit the eye contour, they're so much better for the eye area than regular sheet masks.
That said, if you'd prefer to just have one mask that you can use all over your face, take a look at the Alloy Magnetic Synergy Mask. This magnetic mask is so much fun to apply and it leaves the skin looking luminous, smooth, and tight.
Go High Tech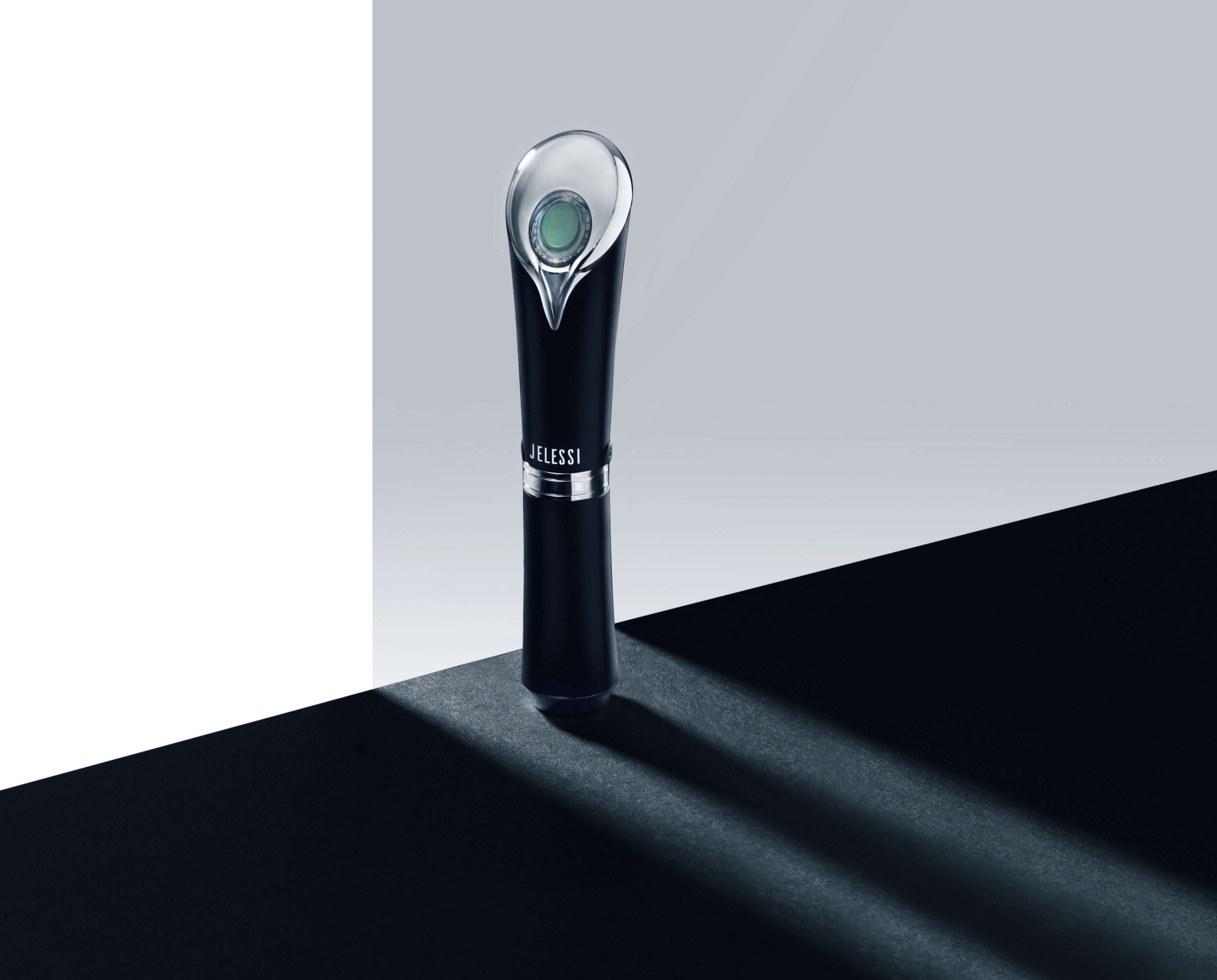 Ready to take your eye care routine to the next level?
Meet the Jelessi Photonix-2 Jade Eye Wand. It's a cutting-edge skincare device that makes use of LED lights.
This device boasts two modes. The first hinges on the power of red LED lights to diminish the appearance of fine lines, wrinkles, and crow's feet. Apply your favorite eye serum to the wand and then massage this around your eye area – the results will definitely impress!
The second mode that this device offers makes use of blue LED lights. These help to reduce the look of puffiness, giving you a clearer and brighter complexion.
We'd recommend using this device 2-3 times a week in your eye care routine to eradicate the appearance of those crow's feet.
Commit to Sun Protection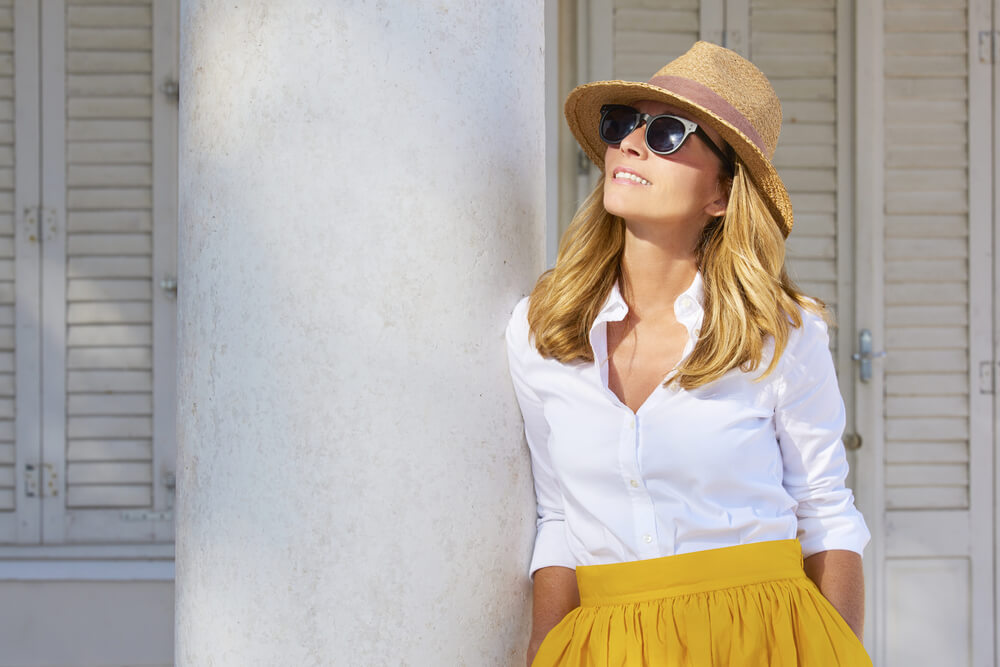 Did you know that the sun's UV rays are responsible for up to 80% of skin aging? And yes, this includes the crow's feet around your eyes.
Unless you start protecting your eye area from the sun, your crow's feet will only get deeper. Even worse, all of the eye creams, serums, and masks that you apply won't have much of an effect since the sun will continuously be undoing all of their hard work.
So, make an effort to keep your eye area, as well as the rest of your face, protected with a quality sunscreen throughout the year. A minimum of SPF 30 is important, and make sure that the formula you choose is broad spectrum. This means that it will protect you from both UVA and UVB rays, guarding you from both wrinkles as well as skin cancer.
Of course, there are other sun protection measures that you can take too when it comes to your eye area. UV-blocking sunglasses are ideal – the larger, the better! A wide-brimmed hat that keeps your eye area shaded is a must as well.
Eye Care Doesn't Have to Be Complicated
If your crow's feet have been getting you down, it's time to take control and turn that right around. And here at Bionyx, we're here to help.
Follow our eye care tips above, from using eye serums and creams twice a day to masking and treating your skin to some LED magic, and your eye area will soon start to look smoother, firmer, and more youthful than it has in years!
To give the rest of your face (and body) some TLC too, check out Bionyx's bestsellers here.