Published: September 15, 2022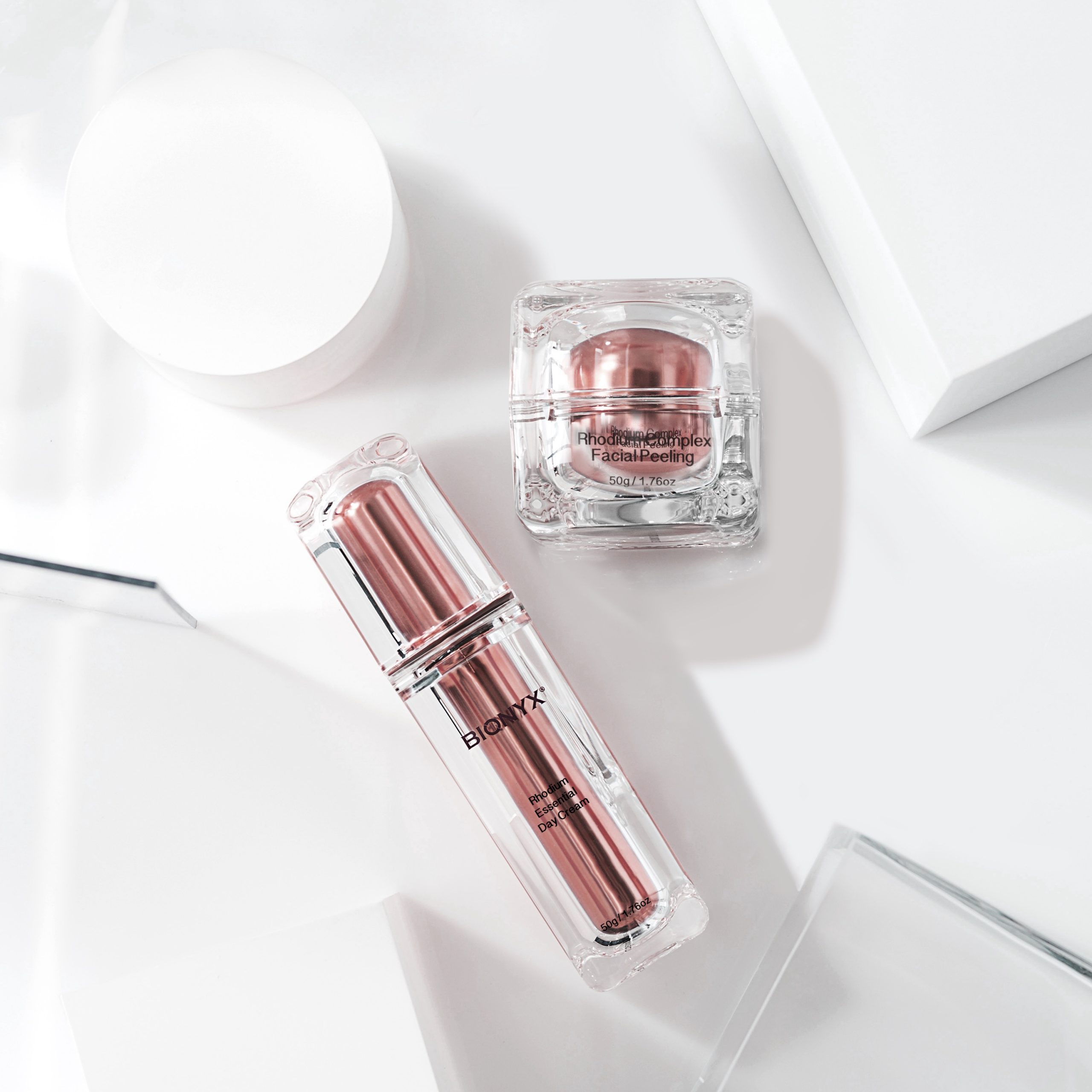 Chances are that you already have a day cream in your skincare routine. After all, this is what will leave your skin feeling fortified and protected as it battles all of the environmental aggressors that it faces during the day.
However, not all day creams are created equally. Today, we're going to be talking to you about a Bionyx day cream that is truly a cut above the rest. What makes it so special and why should you ditch your go-to in favor of this formula? Read on – Bionyx is about to share everything you need to know!
Introducing the Rhodium Essential Day Cream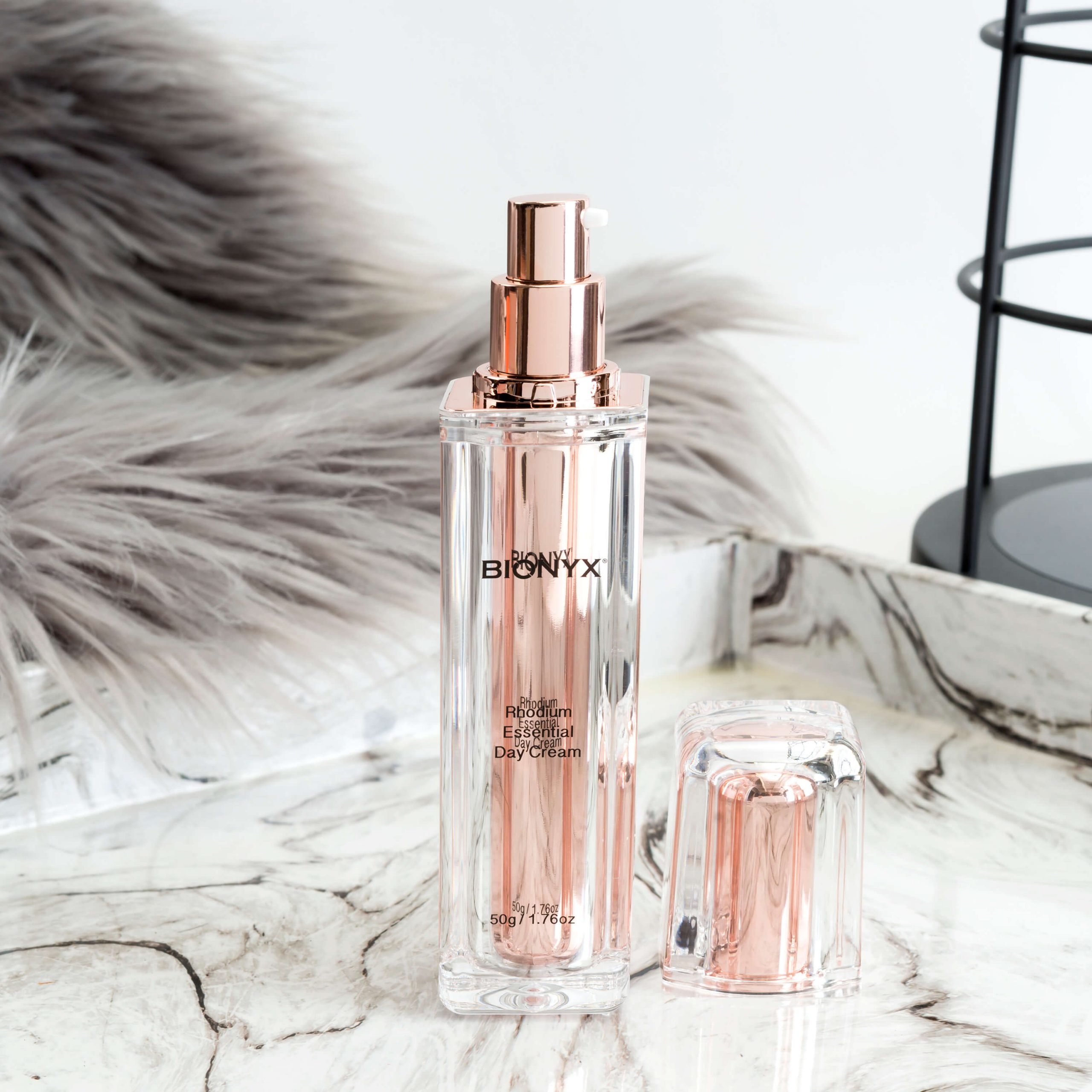 Not only will our Rhodium Essential Day Cream look absolutely stunning on your dresser, thanks to that sleek pink packaging, but it'll also do your skin the world of good too.
This Bionyx day cream has been designed to give the skin a smooth and soft feel. Each application will leave your face with a beautifully supple sensation. Even better, this cream also has the ability to reduce the appearance of fine lines and wrinkles, which will give your complexion a firmer and more youthful finish.
Let's take a closer look at exactly why this cream would be a game-changer in your skincare routine:
It's Intensely Moisturizing
Many people believe that only dry skin needs to be moisturized, but this couldn't be further from the truth. Instead, no matter your skin type, keeping your skin moisturized is absolutely essential.
Daily moisturizing with a product like the Bionyx day cream keeps the skin looking refreshed and healthy. It helps to counter the appearance of blemishes, wrinkles, and many other skin concerns, leaving the skin looking balanced and bright.
Of course, when choosing a moisturizer, it's important to keep your skin type in mind. Those with dry skin can go with rich and thick formulas, whereas those with oily skin need lightweight moisturizing agents.
When it comes to the Bionyx day cream, we formulated this moisturizer to be suitable for all skin types. Its key moisturizing agents are shea butter and sunflower seed oil. Both of these natural ingredients are deeply moisturizing yet non-comedogenic, meaning that they won't clog up your pores if you have oily skin.
We have also included a few olive-derived compounds in this blend. They're loaded with fatty acids that keep the skin feeling conditioned and in tip-top shape.
It Keeps Skin Cells Feeling Hydrated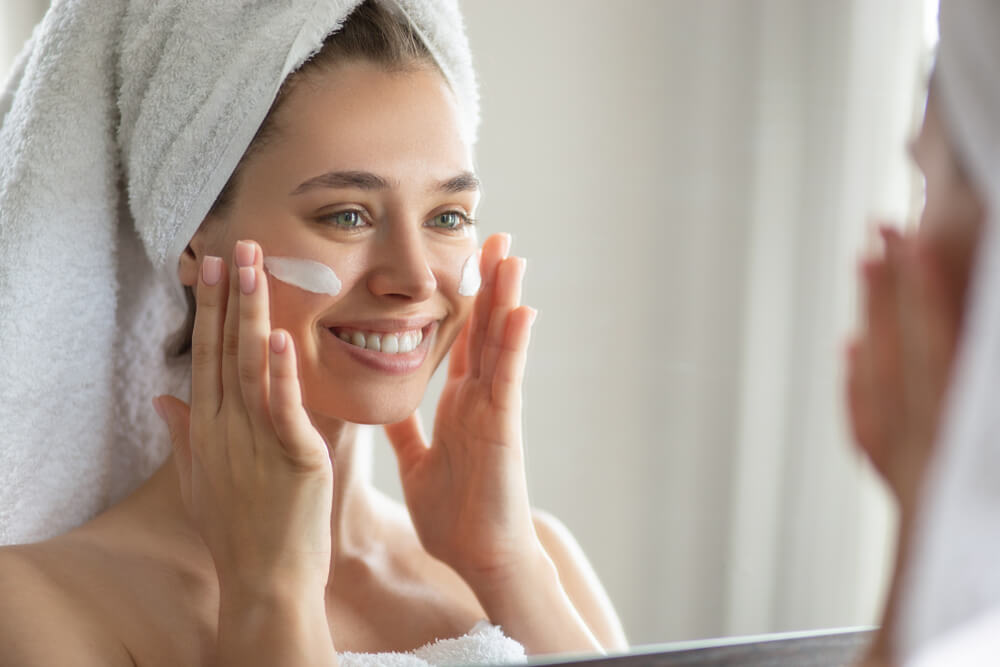 While moisturizing is all about maintaining the right balance of oils on your skin, hydration refers to your skin's water content. Again, this is something required by all skin types. Without sufficient water, your skin cells won't be able to function optimally.
Some moisturizers only moisturize, while others, like the Bionyx day cream, hydrate as well. This is all down to the glycerin that we've added into the formula.
Glycerin is a humectant, meaning that it's an ingredient with moisture-binding properties. Many people believe that hyaluronic acid is the best humectant out there, but research shows that glycerin is actually so much more effective at hydrating the skin.
When glycerin is applied, the skin immediately takes on a plumper and fuller appearance. Wrinkles appear less visible and the skin looks more voluminous, which is exactly what you want to see when using a day cream!
This effect is enhanced by the addition of betaine in the Bionyx day cream. While this humectant isn't as well known as glycerin or hyaluronic acid, it's one that occurs naturally in the body, meaning that the skin readily accepts it when it's applied topically. It has similar moisture-binding properties to glycerin, leaving skin hydration feeling balanced.
It Soothes the Look of Redness and Irritation
If your skin ever looks a little inflamed, then it's usually a good idea to apply a cream that will leave your skin feeling soothed and calm.
Well, that's exactly what the Bionyx day cream will do. One of the main ingredients in this formula is hydrolyzed oat protein. It's not a new ingredient in any way. It has been used since Roman times for its ability to heal the look of irritated skin.
That's why we included it in our Bionyx day cream. It will soothe the look of redness, reduce the feeling of itchiness, restore lost moisture to the skin, and keep the skin barrier feeling strengthened.
It Reduces the Visibility of Fine Lines and Wrinkles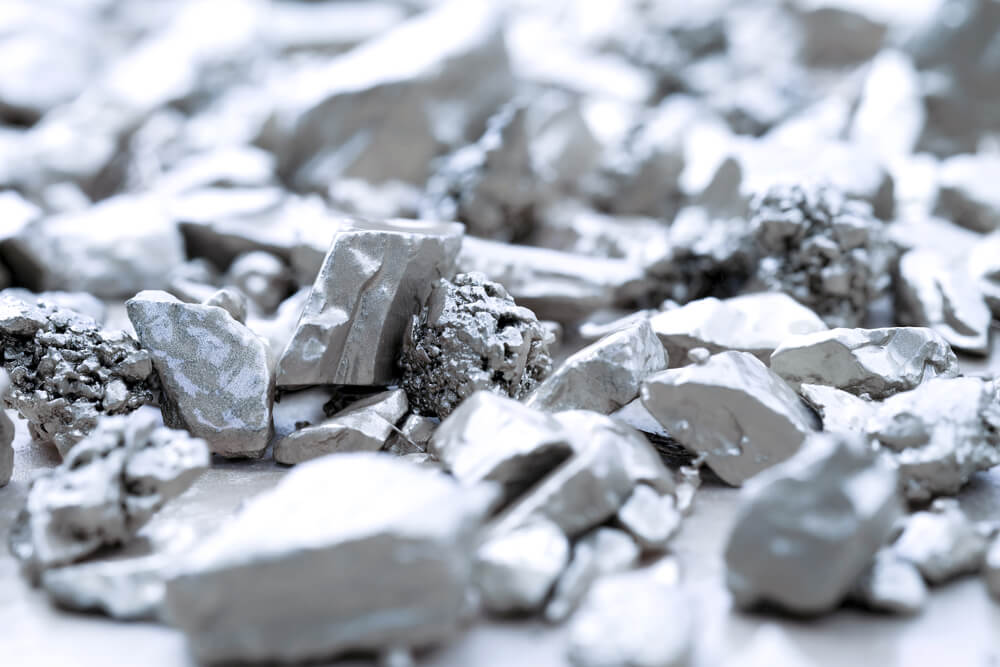 Fine lines and wrinkles are an inevitable part of the aging process. One way to delay their appearance while also diminishing the visibility of any existing creases is to use a moisturizer.
However, not any moisturizer will do. Sure, just about every formula will help to smooth and soften the complexion. This makes wrinkles less noticeable. But it won't be long before that moisturizer wears off and your lines become obvious again.
If you really want to combat the appearance of aging skin, then you need a moisturizer that contains antioxidants, just like the Bionyx day cream.
Here at Bionyx, our signature ingredient is colloidal platinum. It's included in every Bionyx product, including the Bionyx day cream.
Why colloidal platinum? It's simple – not only does platinum reduce the visibility of skin aging, but it also counters the look of skin damage. Whether you're trying to reduce the appearance of wrinkles, dark spots, sagging skin, or anything else, colloidal platinum is a great ingredient to turn to.
The shea butter that we've used in the Bionyx day cream contains antioxidants too. These include vitamins A and E, both of which are skincare superstars. Vitamin A is revered for how it brings about a smoother, brighter, and younger-looking complexion. On the other hand, vitamin E keeps skin cells feeling moisturized and healthy.
It Hasn't Been Tested on Animals
While the Bionyx day cream has undergone rigorous testing (right here in the USA), we're proud to state that none of our products have been tested on animals.
Here at Bionyx, we try to be kind to the environment and the natural world around us as much as possible. This means finding alternatives when it comes to the animal testing of cosmetics. This is something that all brands should be doing in this day and age.
Additionally, we've also made sure that our packaging is recyclable. This way, you can purchase our products without having to feel guilty about adding to a landfill.
How to Use the Bionyx Day Cream for Maximum Benefits
If you want to experience all of the above benefits that we've mentioned, then you need to make sure that you're using the Bionyx day cream in an optimum way.
It's no good slathering it onto a dirty face in the morning and expecting it to work its magic. Instead, there are a few steps that you should follow first:
Step 1: Cleanse, Either With Just Water or a Gentle Cleanser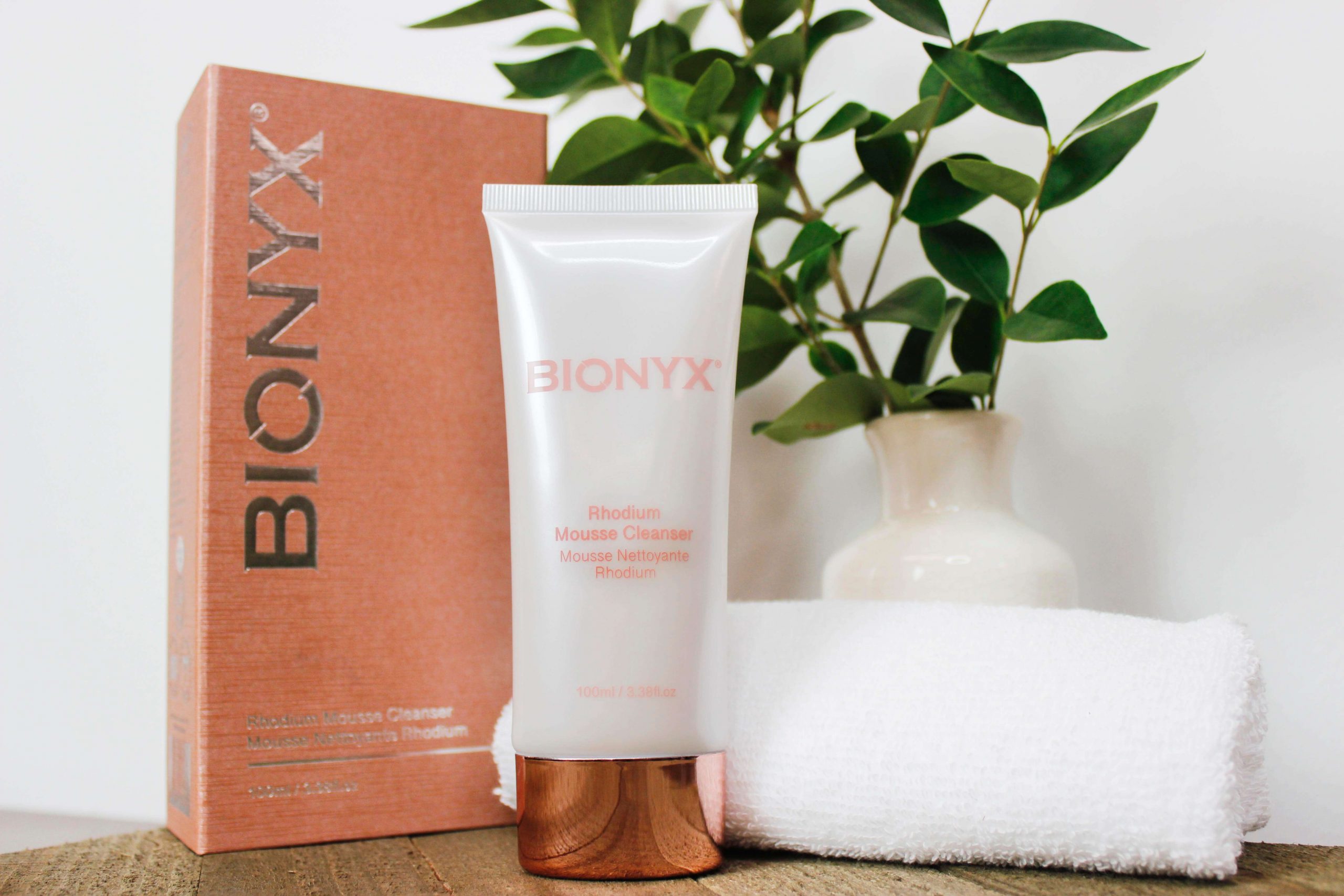 The very first step to any skincare routine is to cleanse. That said, how you cleanse should depend on your skin type, as well as on your evening routine.
For example, if you have dry skin and you use a cleanser in the evenings, then lathering up once again in the mornings will likely dry out your skin even more. Instead, after your evening cleanse, make sure that you're sleeping on a clean pillowcase. Then, simply wash your face with water come morning.
On the other hand, if your skin needs to be cleansed twice a day in order to prevent it from taking on a greasy look, then reach for a good cleanser.
We would recommend the Rhodium Mousse Cleanser. Just like the Bionyx day cream, this cleanser is from the Rhodium Collection. All of the products in this collection contain ingredients that support each other. They can be used as standalones, but they're even better together.
So, in this cleanser, in addition to coconut-derived cleansing agents that are so much gentler than harsh surfactants, you'll also find amino acids, glycerin, and colloidal platinum. Together, they'll leave your skin feeling soft and smooth after each cleanse.
Step 2: Use a Toner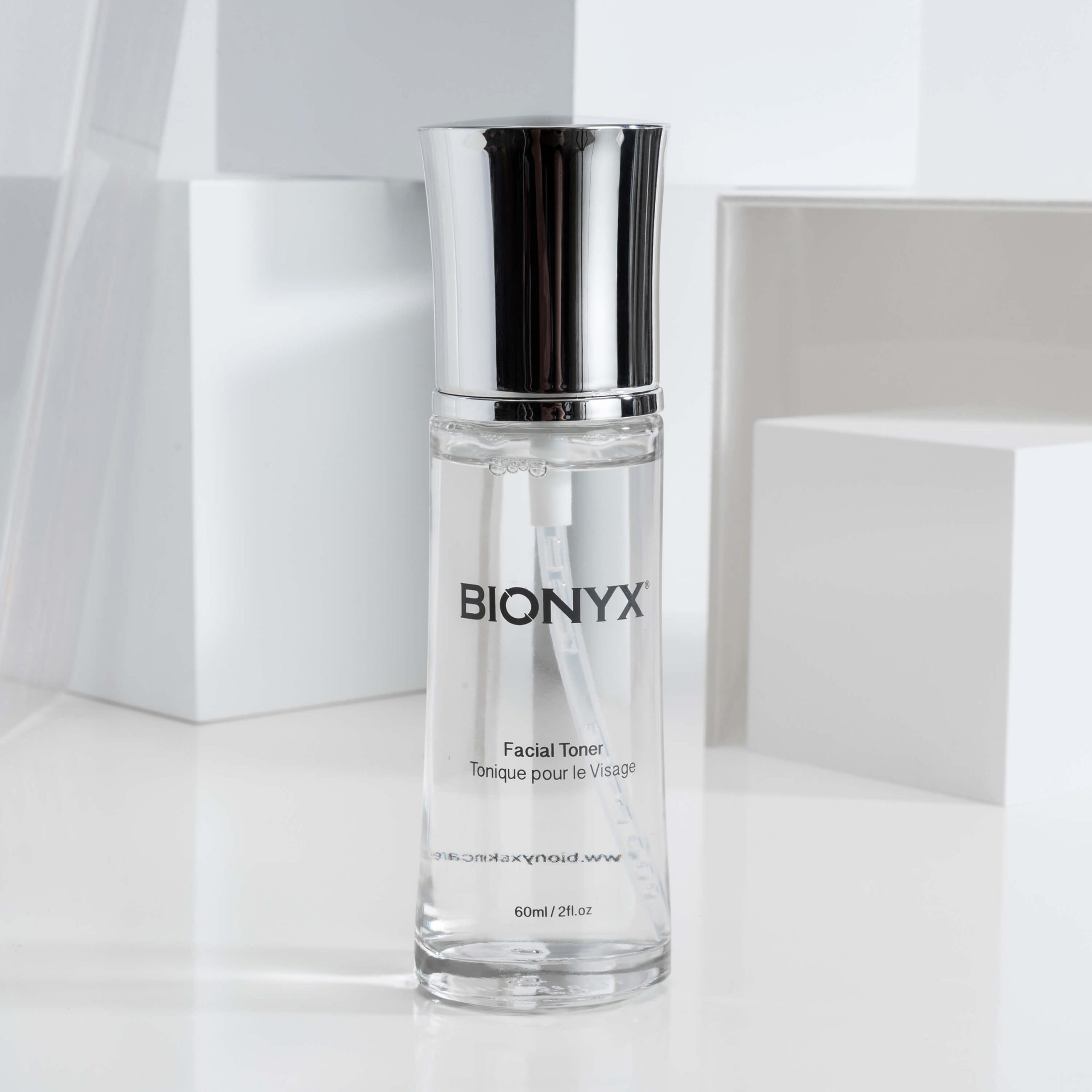 A toner is a very beneficial step in a skincare routine. Even if you only did a quick cleanse with water, rather than using a cleanser, applying a toner after would be wise.
A good toner, such as the Rhodium Facial Toner from Bionyx, will leave your skin feeling perfectly balanced and ready to soak up the goodness from the products that you apply next. This is exactly what you want before using skincare products that contain powerful actives.
Simply apply the toner to a cotton pad and then dab it across your face and neck.
Step 3: Apply a Serum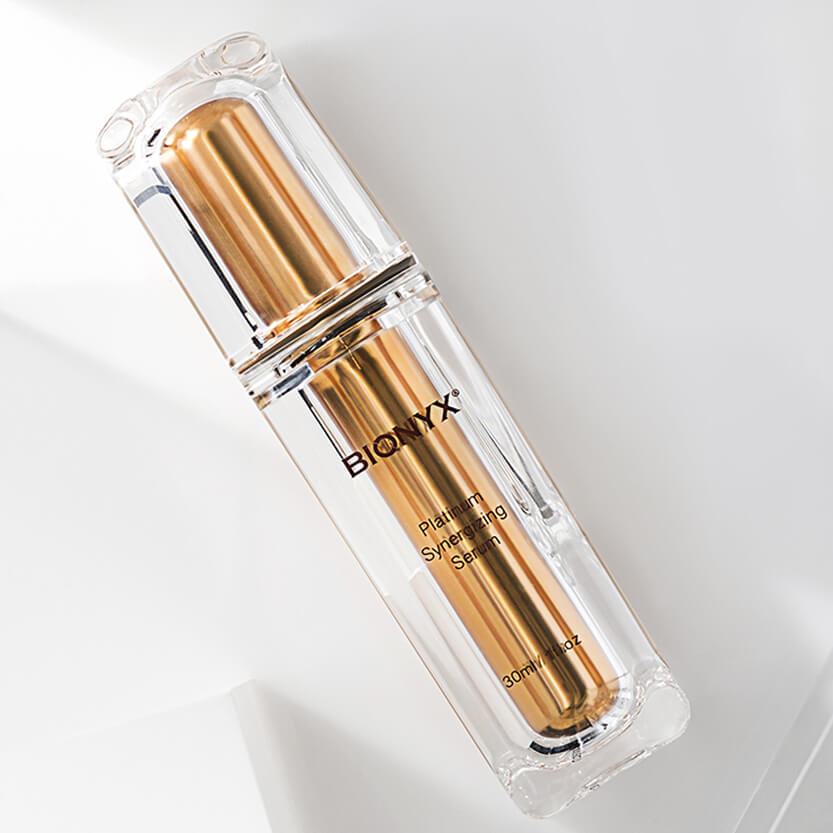 Just like when it comes to using a toner, serums are also optional. However, the right serum can be the perfect supporting act to the Bionyx day cream, enhancing how it works.
Here at Bionyx, we have several serums for you to choose from. One of our favorites is the Alloy Platinum Synergizing Serum. It's a concentrated formula that brings together both copper and platinum, along with vitamin C, peptides, and multiple humectants.
It's a very hydrating and moisturizing formula that works well on all skin types. Not only will it diminish the appearance of wrinkles, but it'll also leave your skin looking brighter, fuller, and more radiant.
Step 4: Apply the Bionyx Day Cream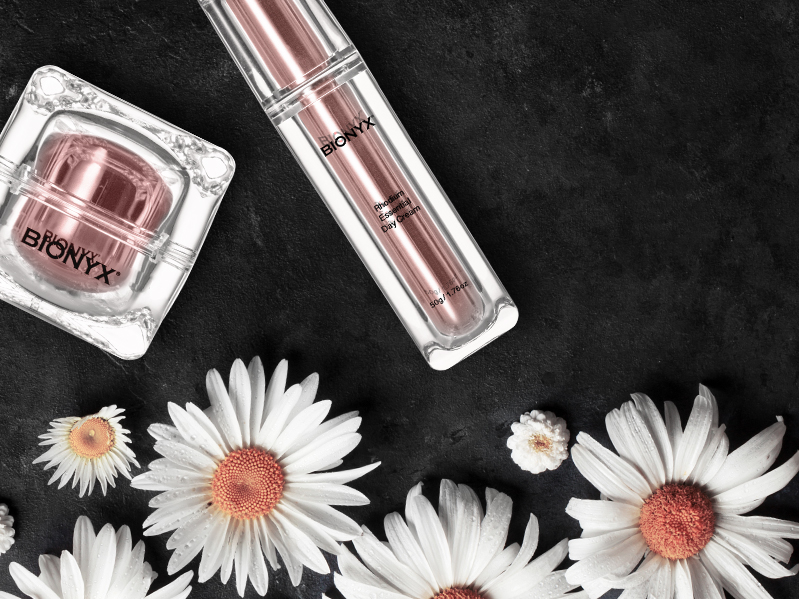 You're now ready to apply the Bionyx day cream!
Doing so is easy. Simply remove the cap from the bottle and then press down on the pump to release a small amount of product onto your fingertips. A coin-sized amount should cover both your face and neck, although you may need a little more if you have very dry skin.
Massage the cream into your face and neck, using gentle upward strokes to give your appearance a lift.
Step 5: Layer on a Sunscreen
No matter how good the Bionyx day cream may be, it's not able to protect your skin from UV damage. The sun's UV rays are responsible for up to 80% of visible skin aging. This means that the fine lines, wrinkles, and dark spots that you're currently dealing with could have been avoided if you had been more diligent about sun protection in your youth.
Fortunately, it's never too late to start. So, before stepping out of the house, layer on a broad-spectrum SPF 30 sunscreen.
Ready to Treat Yourself to the Bionyx Day Cream?
As you can see, the Bionyx day cream really is in a class of its own. If you still don't believe us, check out some of our reviews to see what our other customers have thought of it. Chances are that you'll quickly be impressed, so don't leave your skin waiting for too long – click here to shop the Bionyx day cream today!
If you'd like to check out more of Bionyx's platinum-infused skin care products, follow this link to browse our bestsellers.