Published: January 30, 2023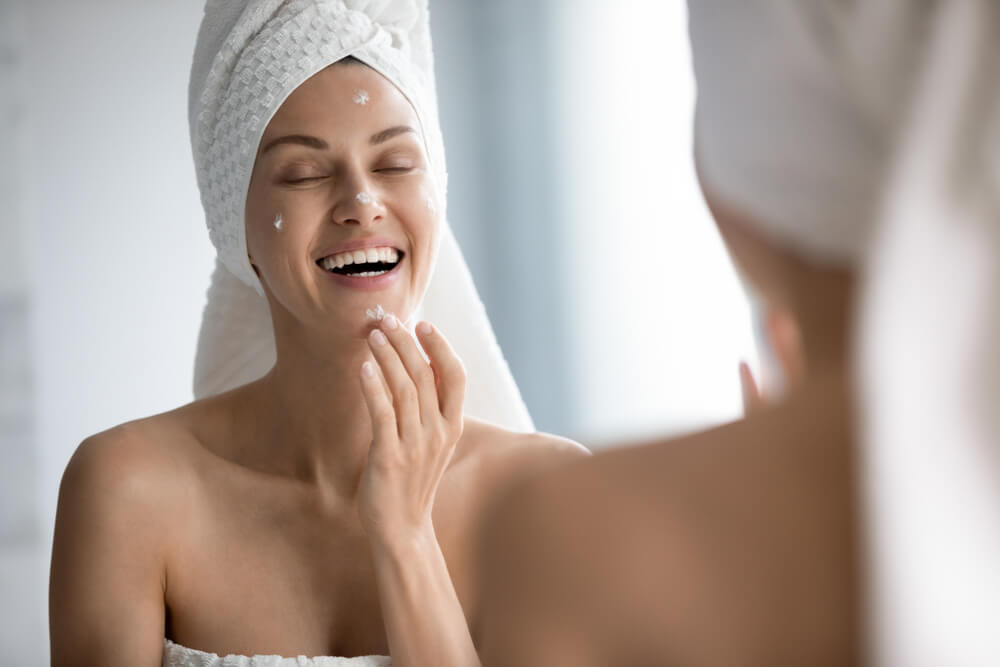 Need a new day cream but not sure how to pick the best one? The skincare world can certainly feel like a minefield sometimes, but Bionyx has your back! 
Read on as we share everything you need to know before choosing a day cream, so that you can make the perfect choice for you and your skin.
Identify Your Skin Type
The very first thing that you need to know when choosing any new skincare product is your skin type. This will heavily influence the type of day cream that you need.
For example, those with dry skin will need a thick and rich moisturizer. This will help to make up for the lack of natural sebum in the skin.
Meanwhile, those with oily skin will often find that thick creams lead to breakouts. In this case, you'll need a lightweight cream that contains non-comedogenic ingredients. These are ingredients that have been proven not to clog the pores, meaning that they won't trigger acne.
If you have combination skin, meaning that some parts of your skin are dry while others are oily, then you may even need two day creams. Pick one designed for dry skin and one for oily skin. Then, apply each cream to the corresponding areas of your face.
If your skin is sensitive, then you'll need to make sure that the formula you pick isn't going to irritate your skin. Sensitivities vary between individuals, but most day creams designed for sensitive skin will be mild, gentle, and fragrance-free.
Look for a Cream That Both Hydrates & Moisturizes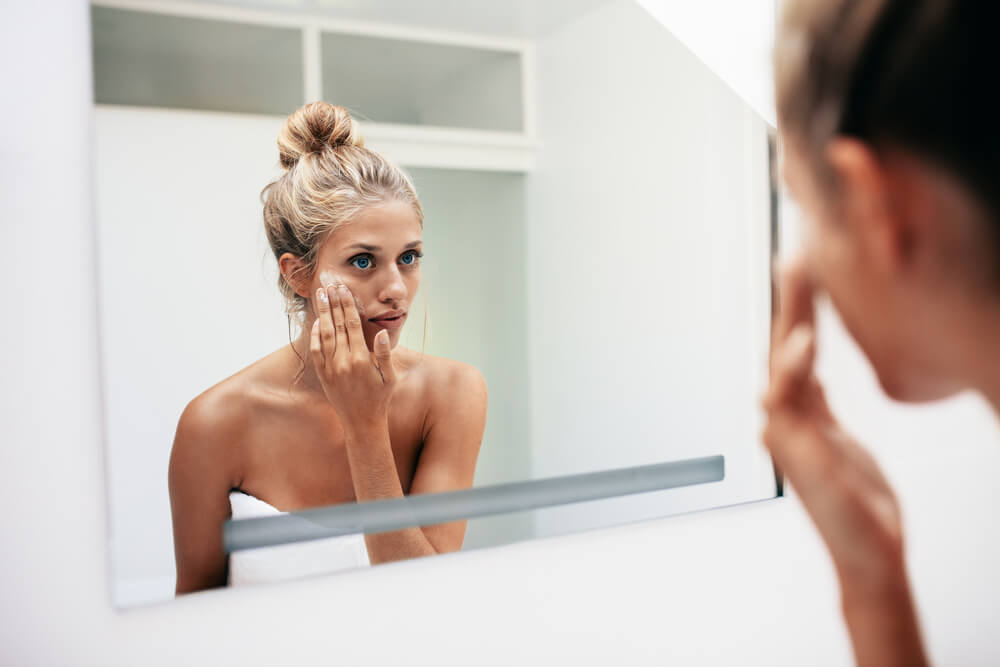 When it comes to face creams, people often think that "hydrating" and "moisturizing" are the same things. However, the two are actually quite different, and it's important to understand how so that you can make sure that your chosen day cream does both.
Fortunately, it's pretty simple. Hydration refers to the absorption of moisture, while moisturizing enables you to trap that moisture into your skin. There are certain ingredients that do each job excellently, and a good day cream will contain a combination of these. 
One formula that does just that is the Rhodium Essential Day Cream from Bionyx. It's infused with a few different hydrating ingredients, with one of the most powerful being glycerin. This humectant has significant moisture-binding properties, enabling it to plump up the look of skin cells. Betaine is another humectant in this blend that leaves the skin feeling super supple.
Of course, there are some fantastic moisturizing ingredients in our day cream too. One of our favorites is shea butter. Not only is this natural ingredient extremely effective at sealing moisture into the skin thanks to its high fatty acid content, but it's also loaded with powerful, skin-loving antioxidants.
Choose Ingredients That Will Target Your Visible Skin Concerns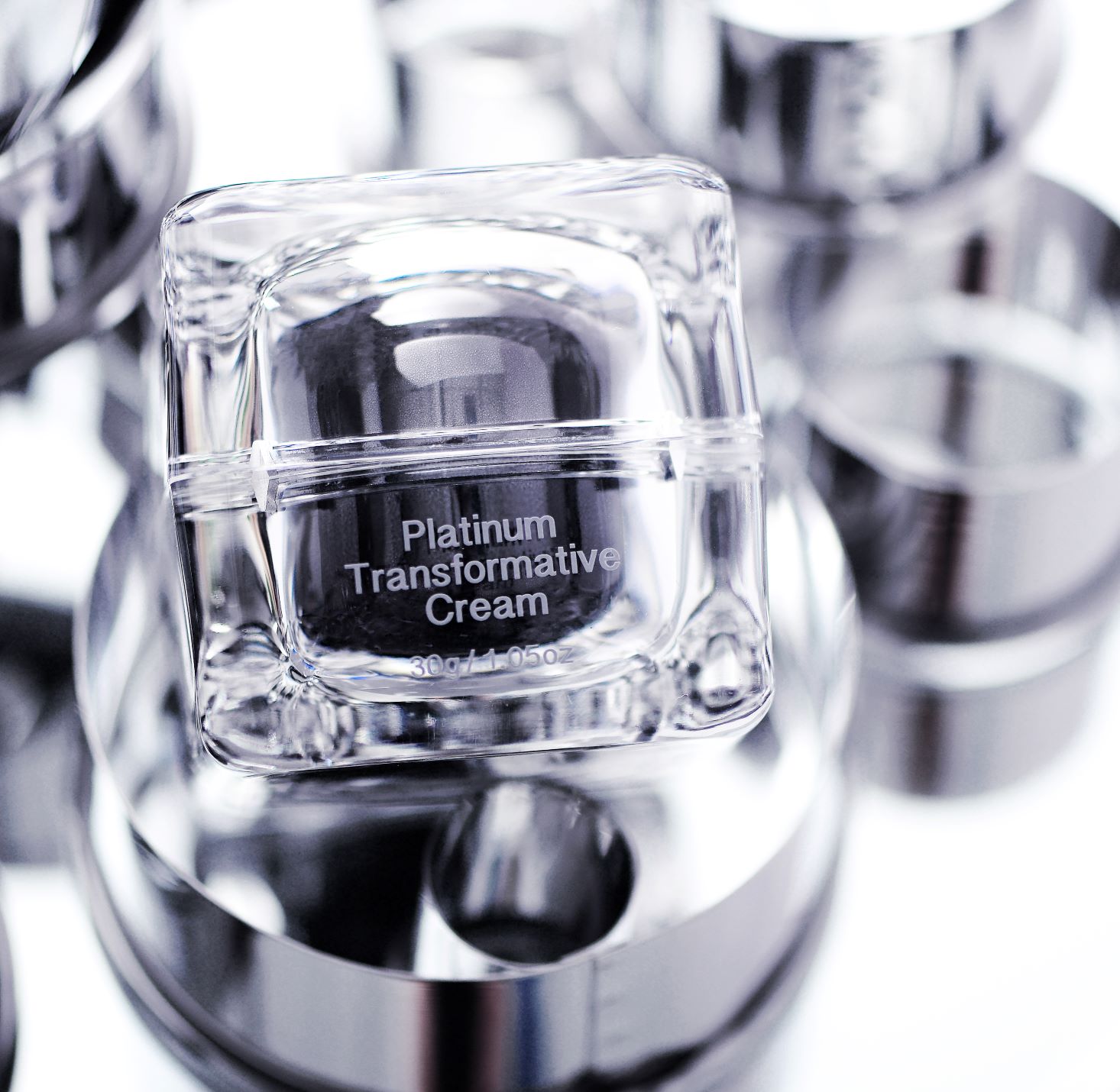 Everyone's individual skin concerns will vary to quite an extent. Whether this may be wrinkles, dark spots, sagging skin, dryness, or anything else, it's important that your day cream caters to these visible concerns.
The best way to decipher whether or not a day cream will do what you need it to do is by checking out its ingredient list.
If you're trying to reduce the appearance of fine lines and wrinkles, look for a day cream that contains vitamins, peptides, and antioxidants. You'll find all of these and more in the Bionyx Platinum Transformative Cream. This cream is also formulated with ingredients that lighten and brighten the complexion while fading the visibility of dark spots. It contains plenty of hydrating and moisturizing compounds too, making it an amazing all-rounder! 
Stay Away From Parabens & Colorings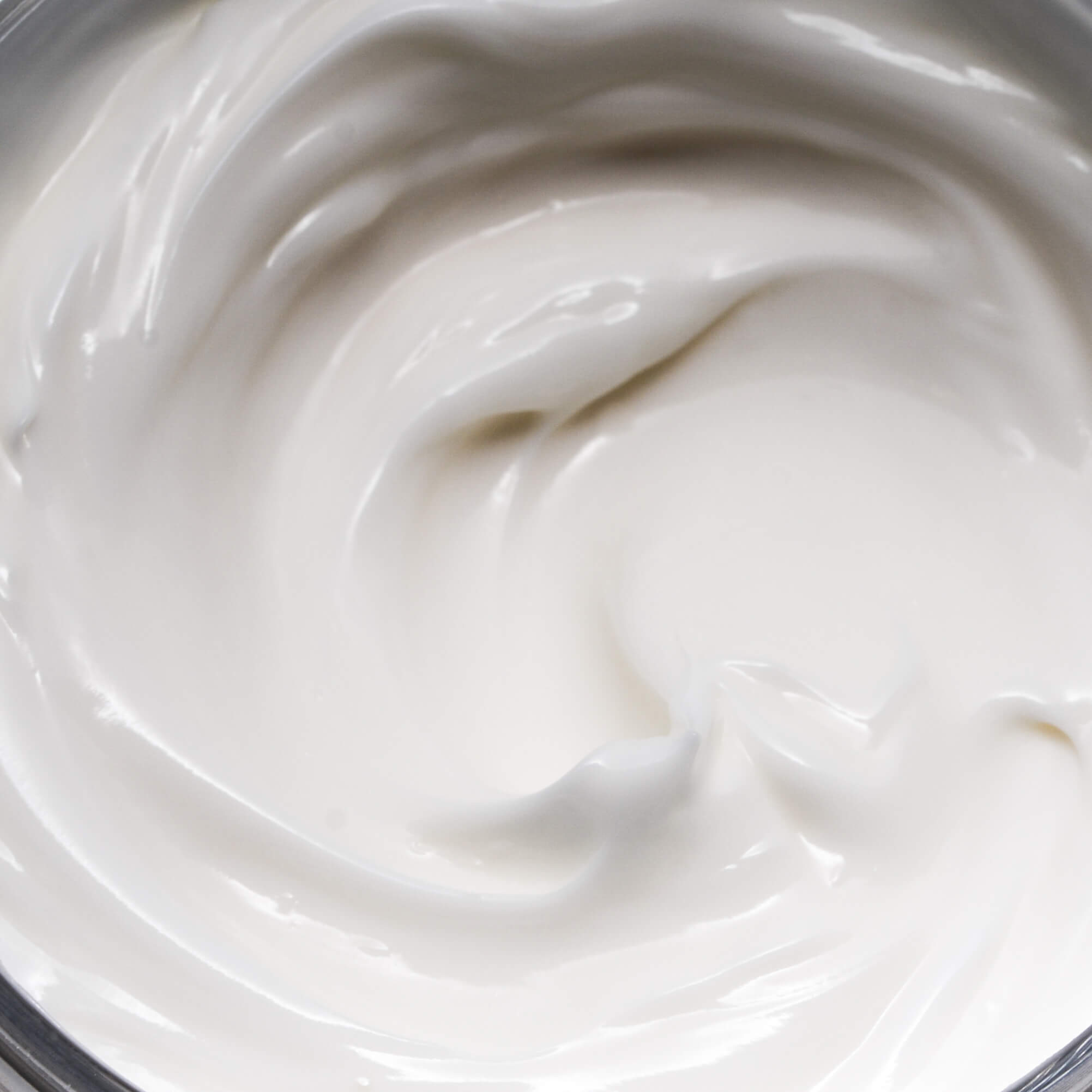 For people with sensitive skin, avoiding formulas that contain parabens or dyes will seem like a no-brainer. However, even if you don't have sensitive skin, these ingredients are still worth veering away from.
Ideally, you should try to keep your skincare as clean as possible. Even though consumers now have a greater awareness as to what they're applying to their skin, many brands still use harmful preservatives and other unnecessary ingredients that don't do the skin any favors.
Here at Bionyx, we're proud of the ingredients that we use in our products. All of our formulas are paraben-free and we don't use artificial dyes either. 
Go With a Brand That Cares About the Environment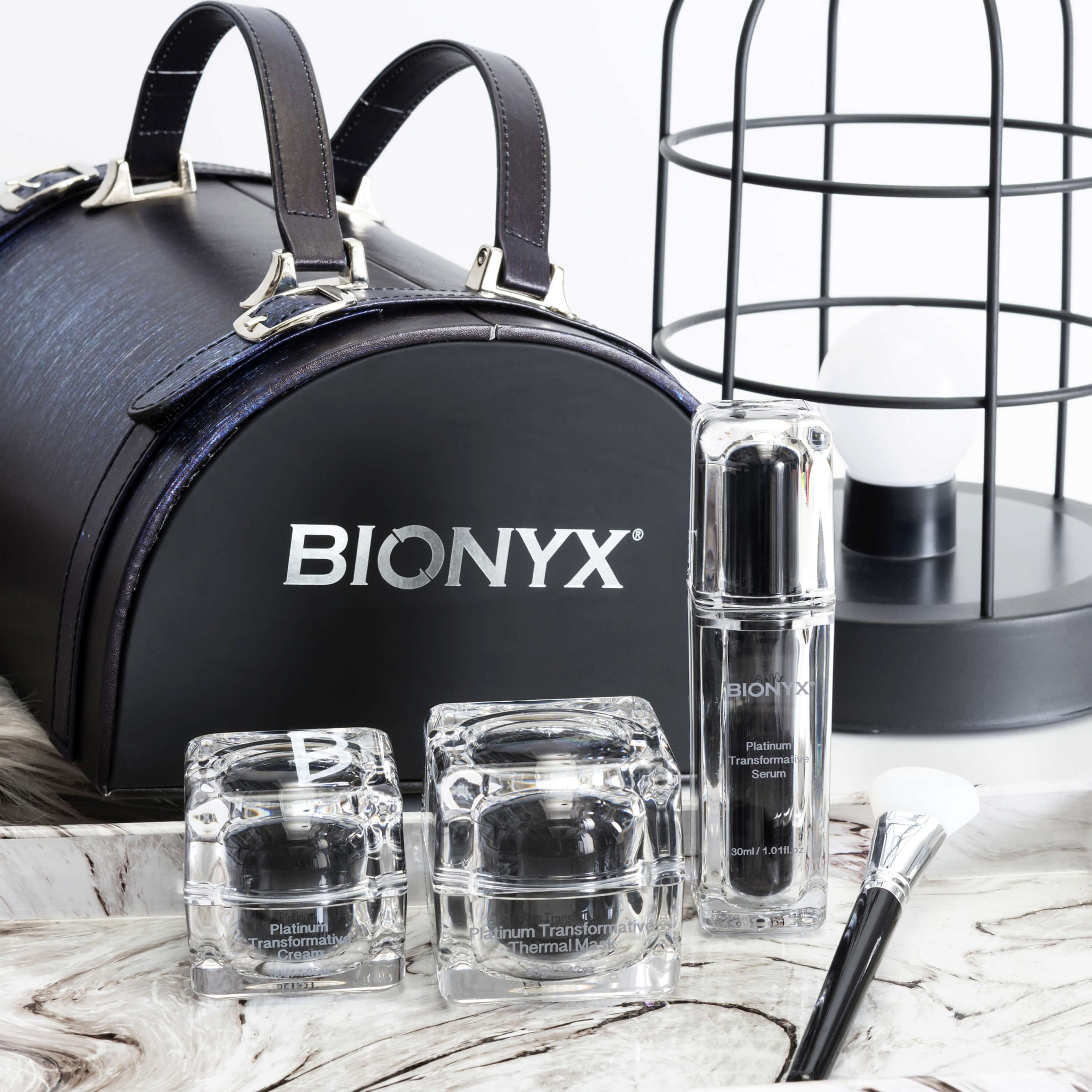 So many brands are now jumping onto the eco-friendly bandwagon, and that's a good thing. Ideally, all of the products in your skincare routine, including your day cream, should share these ethics too.
Shop your day cream from Bionyx and you won't have to worry about this. All of our packaging is recyclable, meaning that you won't need to worry about your latest skincare purchase contributing to overflowing landfills.
Even better, none of our formulas have been tested on animals. These days, there are so many better, cruelty-free alternative testing methods available, which is what we choose to use.
Reviews Are Everything
Not only is it convenient, but shopping for skincare online gives you access to a whole world of exciting new products that you wouldn't have otherwise been able to purchase. However, the downside to online shopping is that you usually can't try before you buy.
This is why reading product reviews is so important. Not only will these give you an insight into how a certain product works on various skin types and for different skin concerns, but they will also tell you more about the brand that you're purchasing from. If you can't find any reviews for the product or brand you're considering, then be cautious.
When it comes to Bionyx, you'll find product reviews all over the internet. From our own website to independent beauty blogs to social media, people are raving about #bionyxskincare. Give some of our collections a try and you'll soon understand why!
Remember That Your Body Needs a Day Cream Too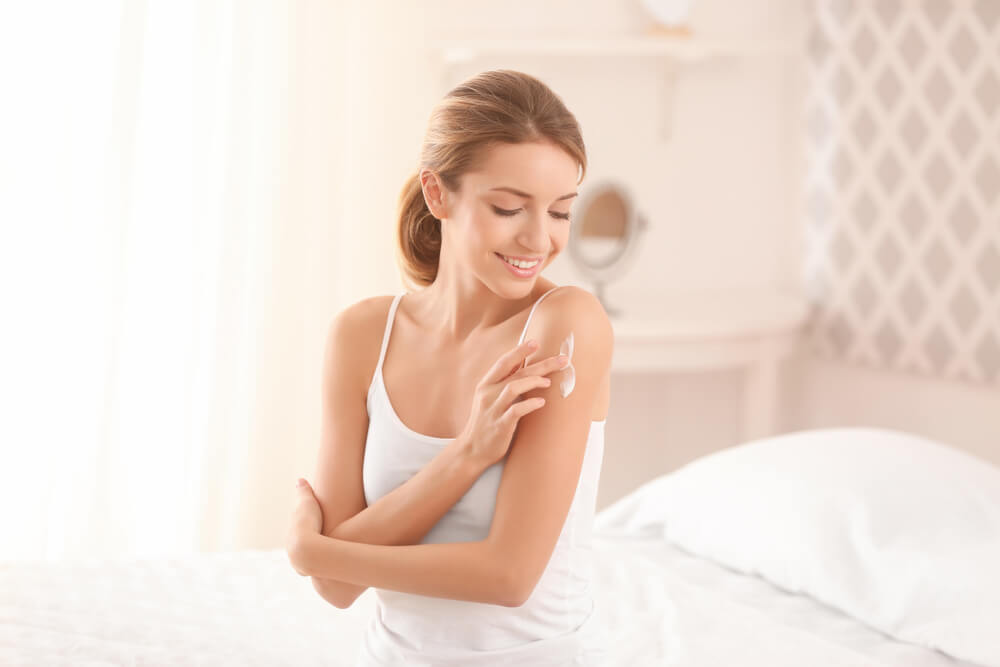 When choosing a day cream, most people only consider formulas for the face. However, let's not forget that the skin on your body needs some love and care too.
Wondering if you can use your facial moisturizer on your body as well?
You could, but you would only be wasting that product. The skin on your body is much thicker than the skin on your face, with the exception of your neck and chest. In the case of your décolletage, go ahead and bring your facial day cream down to these areas too. 
However, for everywhere else, you need a day cream that's capable of penetrating thicker skin, which facial moisturizers aren't designed to do. Instead, you would be better off using a dedicated body cream, such as the Bionyx Hand & Body Cream.
Formulated for all skin types, this lightweight cream contains a beautiful balance of hydrating and moisturizing ingredients. It'll leave your skin feeling soft and deeply conditioned.
As with all Bionyx products, this day cream also features our signature ingredient; colloidal platinum. This ingredient is loved for how it soothes the feeling of inflammation, gives the skin a bouncier and more elastic look, and brightens the appearance. It enables this formula to do so much more than just hydrate and moisturize the skin, making it a must-have in your body care routine.
How to Make the Most of Your Day Cream
Of course, no matter how good your day cream may be, it's not going to work to its full potential unless you use it in the right way. Here's how to do just that:
Begin by Cleansing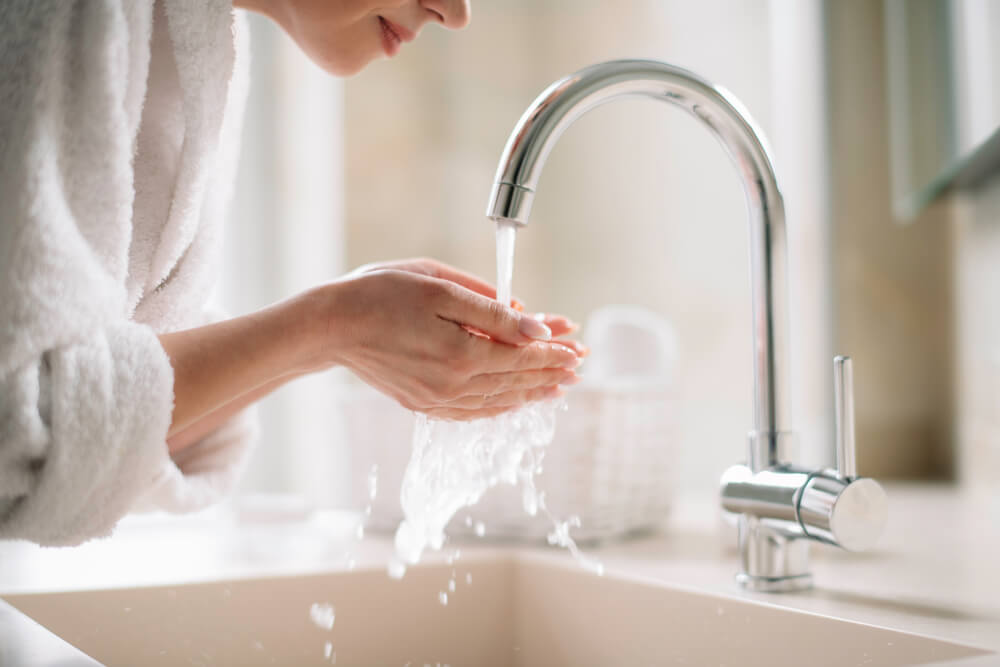 In order for any skincare product to be effective, you need to first cleanse your skin. This gets rid of all of the dirt and impurities that would otherwise block your skincare products from penetrating into your skin.
One of the very best cleansers out there is the Bionyx Rhodium Mousse Cleanser. It's formulated with coconut-derived cleansing agents that make it much less drying and stripping than other cleansers. Instead, it will gently lift away dirt, sebum, and makeup while leaving the skin feeling protected and strengthened with its amino acid infusion.
Use a Serum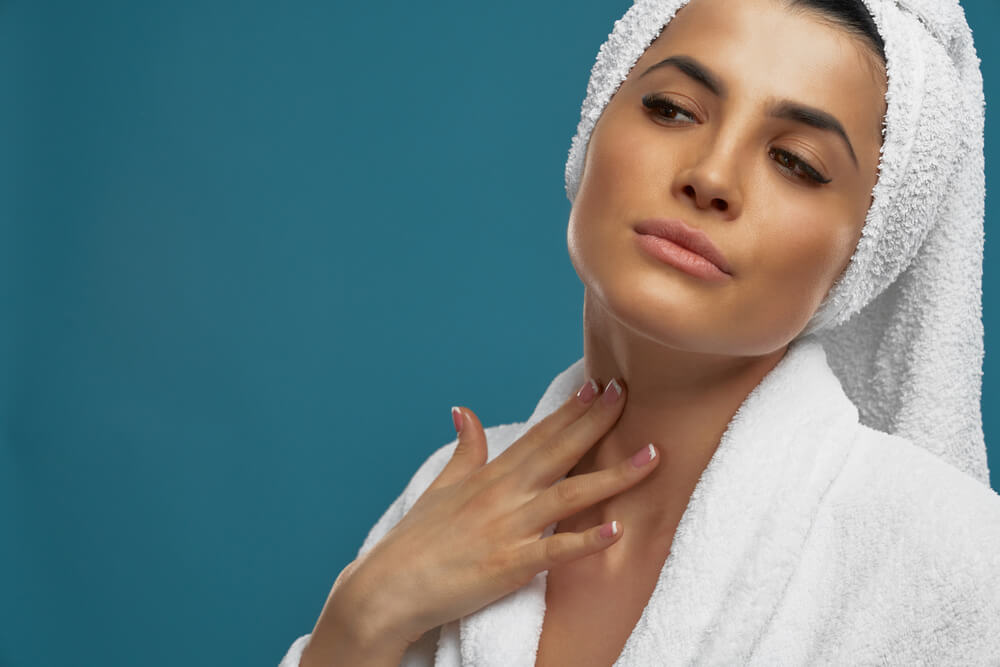 We've already mentioned how important it is to choose a day cream that both hydrates and moisturizes your skin. However, it's always a good idea to add in an extra layer of hydration before using a cream, and serums are the perfect way to do that.
One of the most popular Bionyx serums available is the Alloy Platinum Synergizing Serum. It contains sodium hyaluronate, glycerin, and peptides to deeply hydrate the skin. However, it also boasts copper and platinum – these two precious metals will leave your skin looking firmer, tighter, and more lifted. With the addition of vitamin C to brighten and protect the appearance, this is the ideal serum for layering underneath a day cream.
Apply Your Day Cream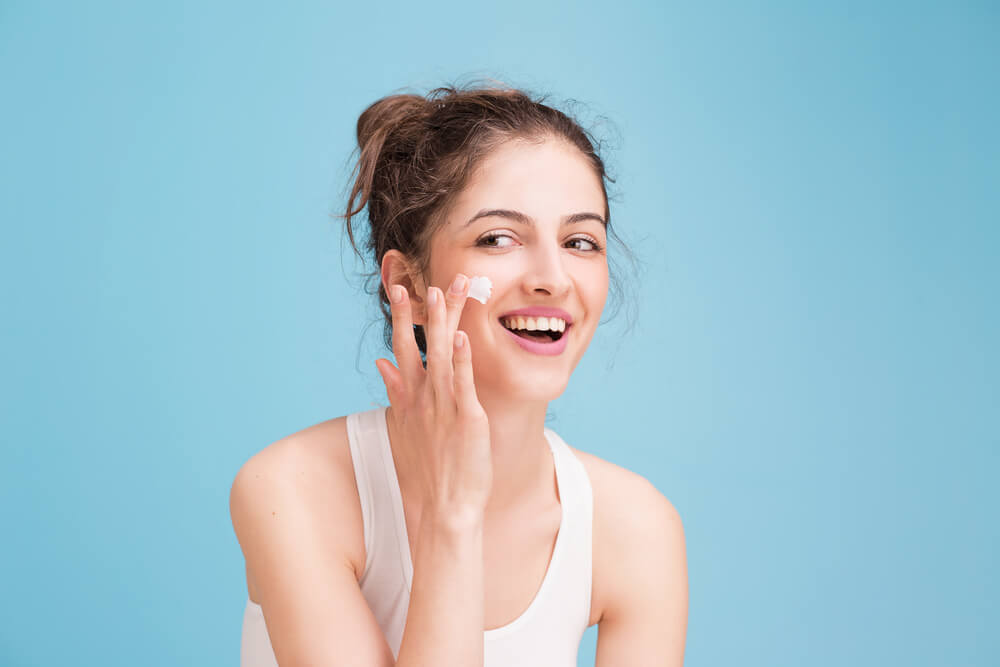 Now that your skin has been cleansed and hydrated, it's time to apply your day cream. The amount that you'll need to use will depend entirely on the product that you're applying. However, in most cases, a pea-sized amount of cream should be sufficient.
When applying your day cream, spend some time gently massaging the product into your skin. Not only will this help to enhance absorption, but it will also give your circulation a boost, leaving you with a radiant glow.
Don't Forget About SPF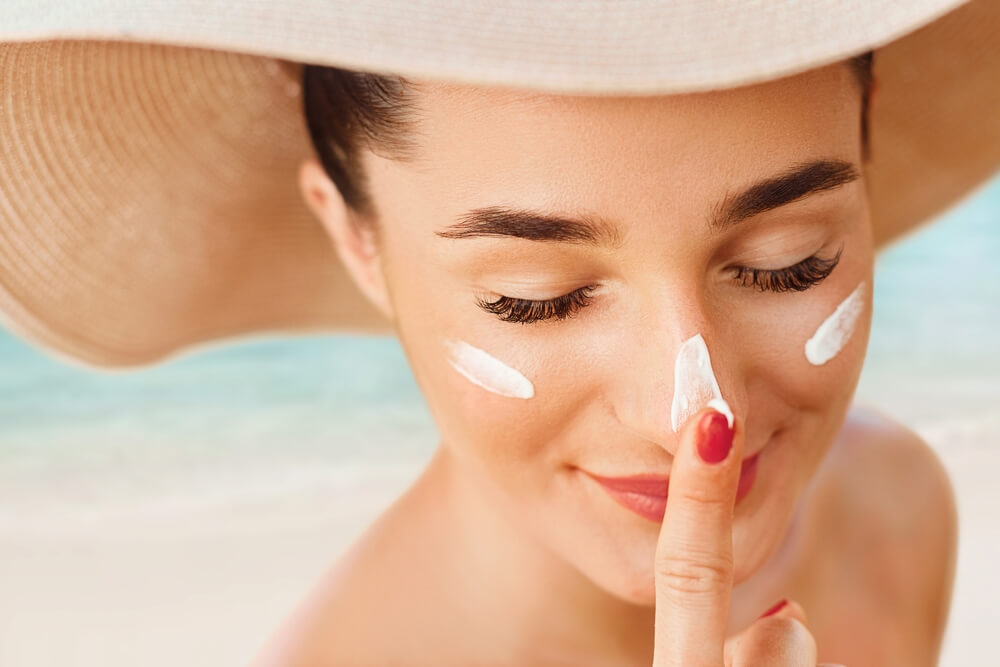 While some day creams contain SPF, we always recommend that people use two separate products. 
One of the biggest issues with two-in-one formulas is that people don't usually apply enough of their day cream to provide their skin with the SPF rating printed on the label. So, while they may think that their skin is being protected from UV rays, it actually isn't.
Since sun damage not only accelerates skin aging but can also lead to skin cancer, this isn't an area to take risks in. Therefore, once you've applied your day cream, layer an additional sunscreen over the top. Don't forget that you'll need to reapply it every 2-3 hours to ensure that your skin remains protected throughout the day.
Summary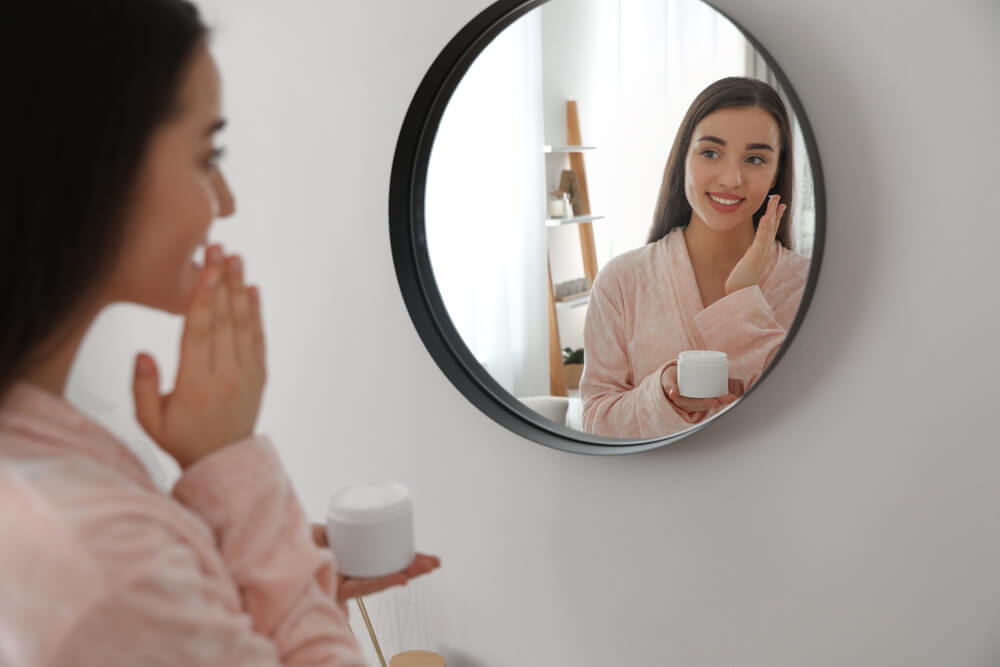 Choosing a day cream can seem like quite a challenging task at first. However, once you know what to look for, the process becomes much simpler. Prioritize your skin type and your skin concerns by paying close attention to the ingredients used in any day cream formulas that you're considering and you'll be able to make the perfect choice.
Elevate your daytime skincare routine even further with more bestselling products from Bionyx.