Published: February 15, 2023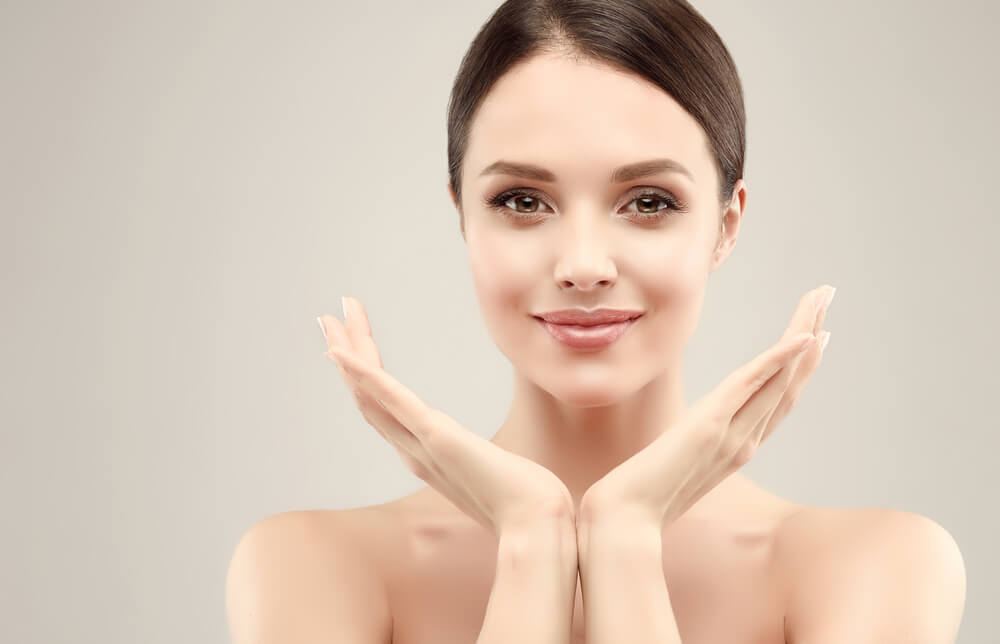 Exfoliants come in many different shapes and forms. From abrasive salt-based scrubs to silky acid-based solutions, they may not look alike but they all share the same aim; to deeply cleanse the skin while removing any dead skin cells from your pores.
That said, picking the right exfoliant for your skin can be tricky, especially with so many to choose from. If you've been struggling to decide between scrubs or acids, we have a third option that sits somewhere in the middle of the two; face peel products.
What makes face peeling products superior and what should you be looking for when shopping for one? Bionyx is about to explain!
But First, What Exactly is a Face Peel? 
Say the words "face peel" and most people immediately think of professional chemical peels. However, at-home peels are very different. They're much milder than professional peels, making them safe to use even if you've never applied one before. 
Rather than replicating a professional peel, at-home peels are simply inspired by them – they effectively exfoliate the face without leaving you with the side effects or long downtime of a professional peel.
One example of a high-quality at-home face peel is the Bionyx Rhodium Complex Facial Peeling. It's a lightweight gel formula that exfoliates, softens, and refreshes the complexion – it's everything that you could possibly want from a face peel, plus so much more!
Why Exfoliate With a Face Peel?
So, why choose a face peel over other exfoliants?
Well, when it comes down to it, face peels are just as effective at exfoliating the skin. However, their advantage is that they're much gentler.
Scrubs are great for the thick skin on the body. However, use one on your face and you risk causing micro-tears in your skin from the abrasive granules. This is because the skin on the face is much thinner and more delicate in nature. Even just a couple of tiny micro-tears can spell disaster for your skin, leading to a whole host of problems.
For this reason, acid-based solutions are often touted as the gentler way to exfoliate. However, they're not for everybody. Although hydroxy acids are smooth and won't scratch at your skin, pick the wrong formula and you could still cause some serious damage. Hydroxy acids can be extremely potent, especially if you opt for a product containing a high concentration of them. This is why so many experience redness, irritation, and dryness after using them.
Face peel products don't usually cause those side effects. They're physically gentler than both scrubs and acids, yet they still get the job done beautifully. You'll be able to enjoy freshly exfoliated skin without any of the downsides that often accompany many other exfoliants.
5 Things to Look for When Choosing a Face Peel Product
Now that you're convinced that a face peel is the way to go, how do you go about picking the best product for your skin? Here are five things to look for when shopping for a new face peel product:
1. A Gentle Formula
The very first thing that you need to check when choosing a new face peel is how gentle the formula is. While face peels are generally much gentler than other exfoliants, they're not all created equally. Some may still contain overly potent exfoliants that could end up harming your skin.
In the Bionyx face peel, the primary exfoliant is walnut shell powder. Nut-based exfoliants have gotten a bad rep lately. Many products use large and scratchy chunks of shell in their formulas, which tear at the skin. That's why we've made sure that the walnut shell in our face peel has been ground down into a fine, dust-like powder. It doesn't contain any sharp edges – all of the particles are smooth and micro in size.
2. Hydrating Ingredients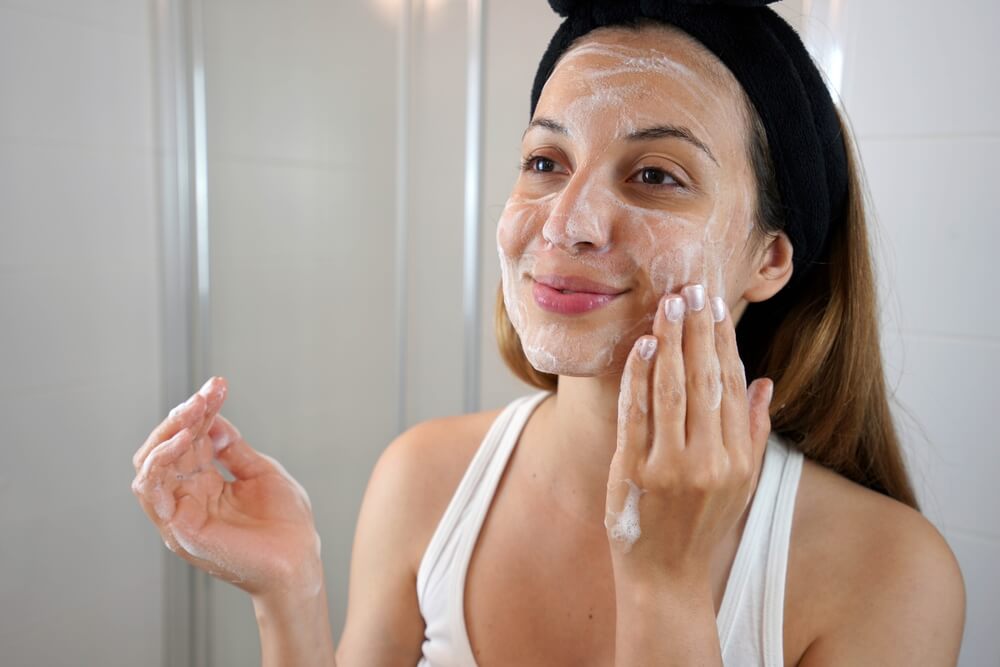 When you exfoliate your skin, you leave it susceptible to dryness. This is the case with every exfoliant, no matter how good your chosen face peel may be.
After all, exfoliation is all about removing the outer layer of dead cells on your skin. While those dead cells heavily contribute to roughness and dullness, they do also serve a beneficial purpose; they form a vital barrier between your skin and the environment, which helps to prevent moisture from evaporating out of your skin.
Remove this layer and your skin will feel temporarily vulnerable. It won't be long before its natural barrier reforms but, until then, your skin will be prone to dryness and damage. The best way to leave your skin feeling more protected is by ensuring that the face peel product you choose contains hydrating ingredients.
One of the best is glycerin. Sure, hyaluronic acid may be one of the most talked-about humectants at the moment, but studies have found that glycerin's moisture-binding properties are so much more effective. It's actually considered to be one of the best humectants out there.
That's why you'll find glycerin infused into Bionyx's Rhodium Complex Facial Peeling. It'll hydrate your skin cells and keep them looking full and plump.
Of course, in addition to humectants, your exfoliant should also contain an emollient. These are ingredients that form a layer over the surface of the skin, just like the layer that you cleared away while exfoliating.
In the Bionyx face peel, the main emollient that we've used is 1,2-Hexanediol. It offers both humectant and emollient properties, meaning that it's able to hydrate the skin while also locking in moisture. With this ingredient in your face peel, your skin will feel soft and conditioned each time you exfoliate.
3. Ingredients That Help Your Skin in Other Ways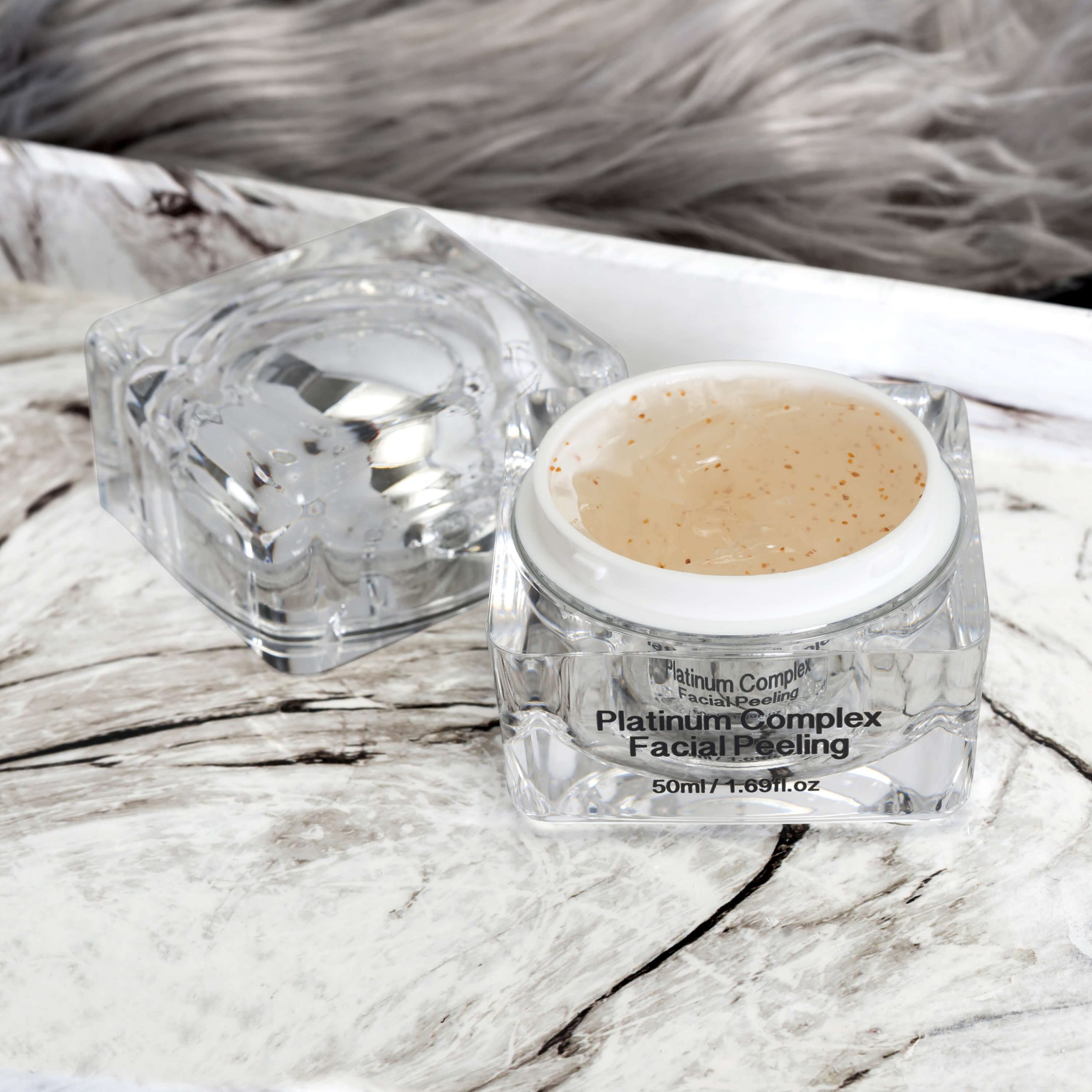 The primary purpose of an exfoliant is to rid the skin of dead cells and deeply embedded dirt. However, that doesn't mean that a good exfoliant can't help your skin in other ways too…
If you would like to experience a range of results from your face peel, then look for a formula that contains ingredients that can boost various aspects of your complexion. Whether this may be vitamins, antioxidants, or anything else, decide which of your visible skin concerns you want your exfoliant to target before seeking out the best ingredients for doing so.
One of the added extras that you'll find in Bionyx's face peel is colloidal platinum. This is our signature ingredient – we've incorporated it into each and every one of our products.
Why platinum? Because this precious metal is a powerful multitasker when it comes to the skin. Not only does it contribute to a firmer and tighter appearance while reducing the visibility of fine lines and wrinkles, but it also brightens and illuminates the complexion.
Bionyx formulas make use of colloidal platinum. This refers to tiny nanoparticles of platinum that have been suspended in a fluid, making them easy to formulate into skincare products.
4. No Parabens
If you spot any ingredients with the word "paraben" in them on your face peel product, it's time to stop using that formula. Parabens are a preservative and they're commonly used in skincare products. However, they're an ingredient that you should be staying away from.
What's so bad about parabens? They interfere with hormone production in the body, which also affects reproduction. Scientists also believe that they largely contribute to the growth of cancer cells in the body, particularly breast cancer. And the fact that parabens are known for causing skin irritations and sensitizations is just the icing on the cake!
As you can see, parabens are an ingredient that you don't want to be applying to your skin. There are many different types out there, from butylparaben to methylparaben, but they all contain the word "paraben" in their name. This makes them relatively easy to spot on an ingredient list.
If you don't enjoy scouring product ingredient lists, then buy your face peel from a brand that doesn't use parabens in any of their formulas, such as Bionyx. We're committed to ensuring that our formulas only help, without harming, your complexion. This is why all Bionyx skincare products are paraben-free.
5. Good Reviews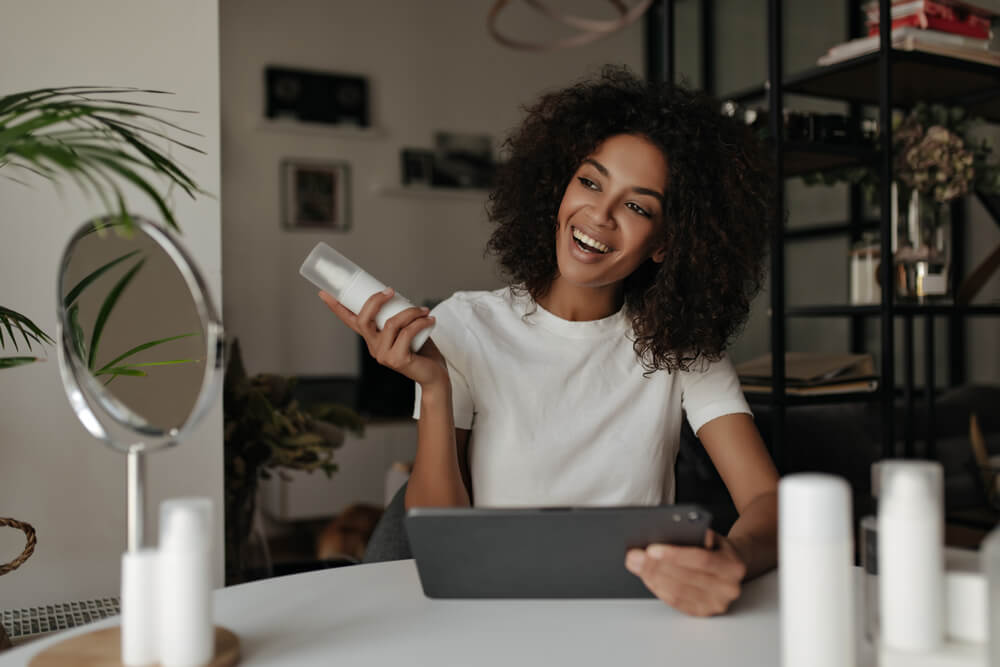 When shopping for skincare online, one of the best ways to gauge how good a face peel product is would be to read reviews. Look for reviews written by people who have the same skin type as you, as well as people that are dealing with the same visible skin concerns.
When it comes to Bionyx's face peel, you'll find plenty of verified reviews on our website, as well as on social media. They prove that this formula works well on sensitive, dry, and oily skin types.
Reviews also note that our face peel not only helps to improve the feel of the skin's texture, but also fades the look of dark spots and acne marks too. When used regularly, it contributes to a smoother and more balanced complexion, leaving the skin feeling softer than ever. 
How to Use a Face Peel Product for Best Results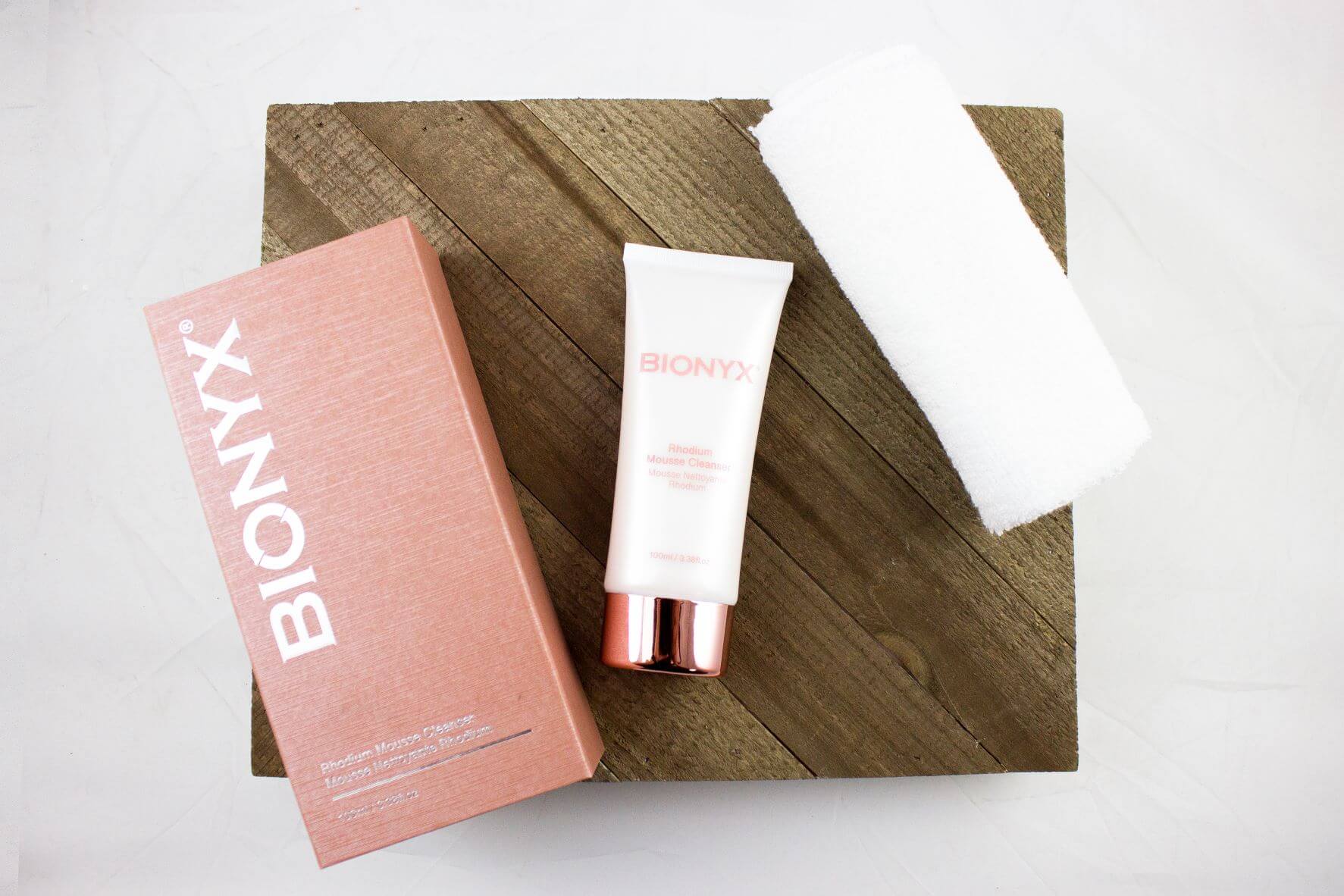 Before applying your new face peel product, you'll need to start by cleansing your face. While a face peel will cleanse your skin too, its main purpose is to clear your pores of dead skin cells and other impurities. If your face is dirty when you apply it, then it's not going to be able to reach your pores.
However, it's always best to use a gentle cleanser before exfoliating. Our top pick would be the Rhodium Mousse Cleanser. It's from the same collection as our face peel, meaning that the ingredients in each formula complement each other well. 
Once you're done cleansing, pat your skin dry – most face peels work best when used on dry skin. Then, scoop out a coin-sized amount of the peel from its jar and massage this over your face. Be firm but gentle – you don't need to apply too much pressure, but you do need to apply a small amount!
While massaging the product in, don't forget to bring it down to your neck too, as this area benefits from exfoliation as well.
After about 20-30 seconds, use lukewarm water to rinse the peel off. Don't be tempted to keep it on for longer – half a minute is all you need.
Now that your skin is freshly exfoliated, you can continue with the rest of your skincare routine. Since your pores are clear at the moment, now would be a good time to apply some potent serums. On the other hand, if you'd like to keep things simple, slather on a moisturizer to keep your skin feeling protected.
Summary
Face peels are a fantastic way to exfoliate every skin type, making it no surprise that they're becoming so popular. If you've been tempted to give a face peel a try, you hopefully now know exactly what to look for when shopping for one. Keep our tips in mind and you'll soon find yourself the perfect product!
Click here to explore Bionyx's bestselling skincare products.