Published: May 30, 2023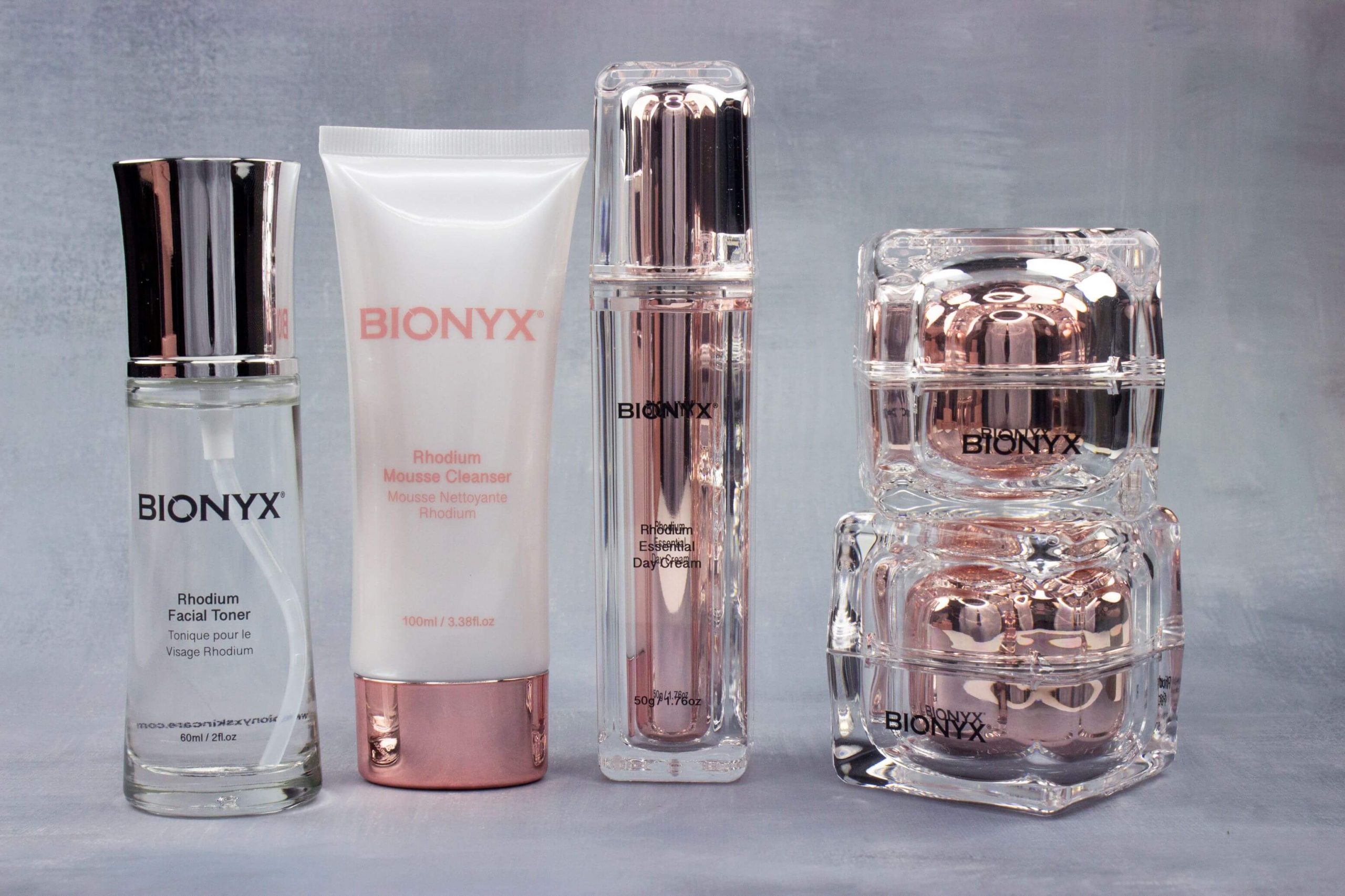 Combination skin is exactly what it sounds like; a combination of different skin types. If you have combination skin, then this means that some parts of your face will be oily while others will be dry.
This can make combination skin tricky to care for. Use products designed exclusively for dry skin and you'll end up making your oily areas even greasier. Likewise, use formulas made for oily skin and you'll exacerbate your dry patches.
So, what's the solution? It lies in seeking out products that can be safely used on both dry and oily skin, and you'll find several of them available from Bionyx. Scroll on as we share some of the very best!
The Rhodium Mousse Cleanser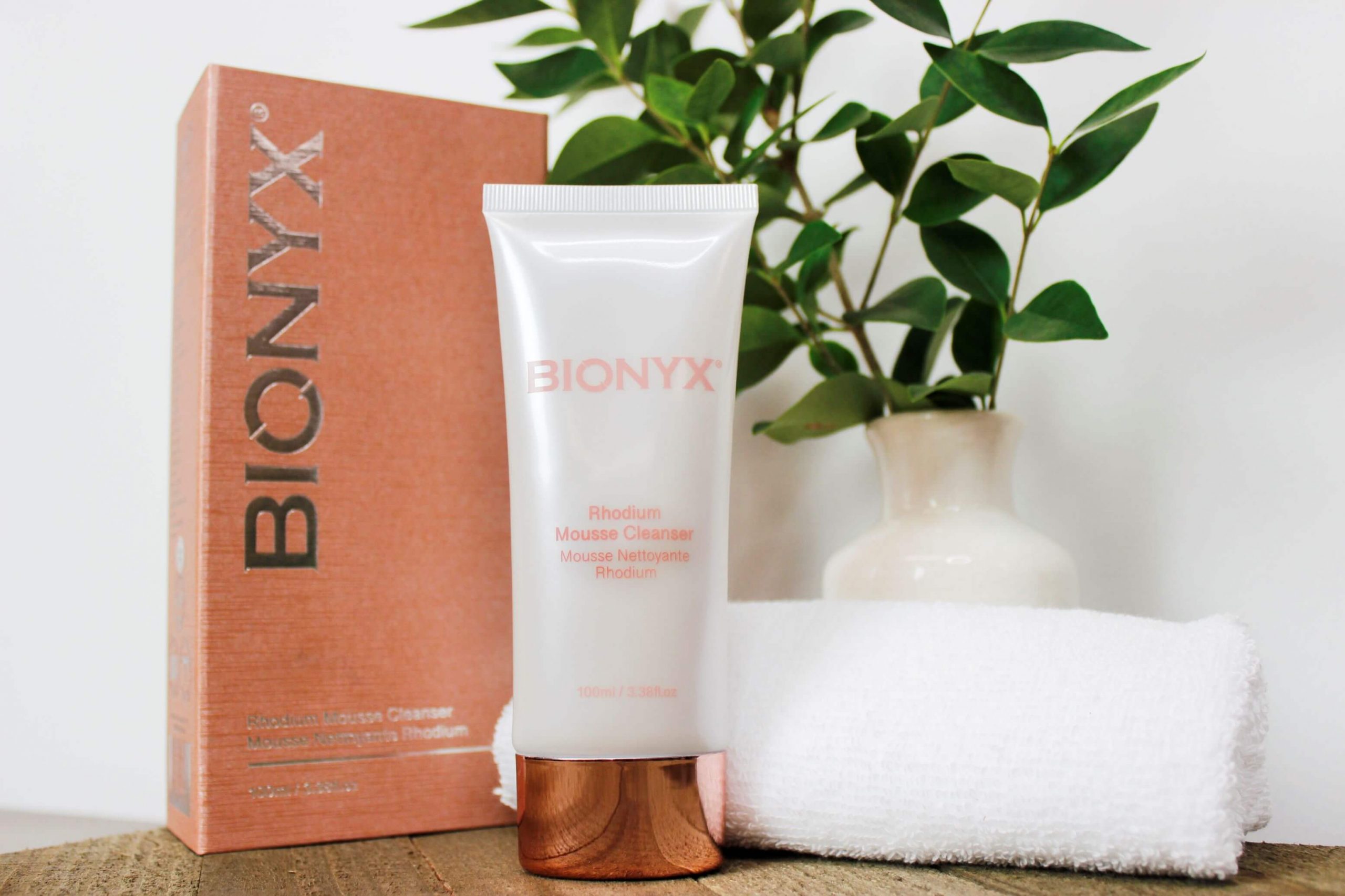 Sometimes, people with combination skin invest in two sets of products; one for their dry patches and one for their oily areas. However, it's hard to do this with a cleanser. In order to properly lather up, you'll need to apply your cleanser to your entire face. This makes it so important to pick a formula that's suitable for both oily and dry skin.
That's where the Bionyx Rhodium Mousse Cleanser comes in. Its mousse format means that it will effectively lift away dirt, dead skin cells, and excess oil from your face, but without drying your skin out. In fact, it contains several ingredients to ensure that your skin feels soft and hydrated post-cleanse instead, including glycerin and amino acids. You'll also find colloidal platinum in this cleanser, which is our signature ingredient at Bionyx. It'll help to transform the look of dull and dry patches, giving your skin a beautiful radiance.
To use this cleanser, apply it to damp skin and massage it in. Use gentle circular motions to do so. Then, rinse the cleanser off and continue on with the rest of your skincare routine.
The Rhodium Facial Toner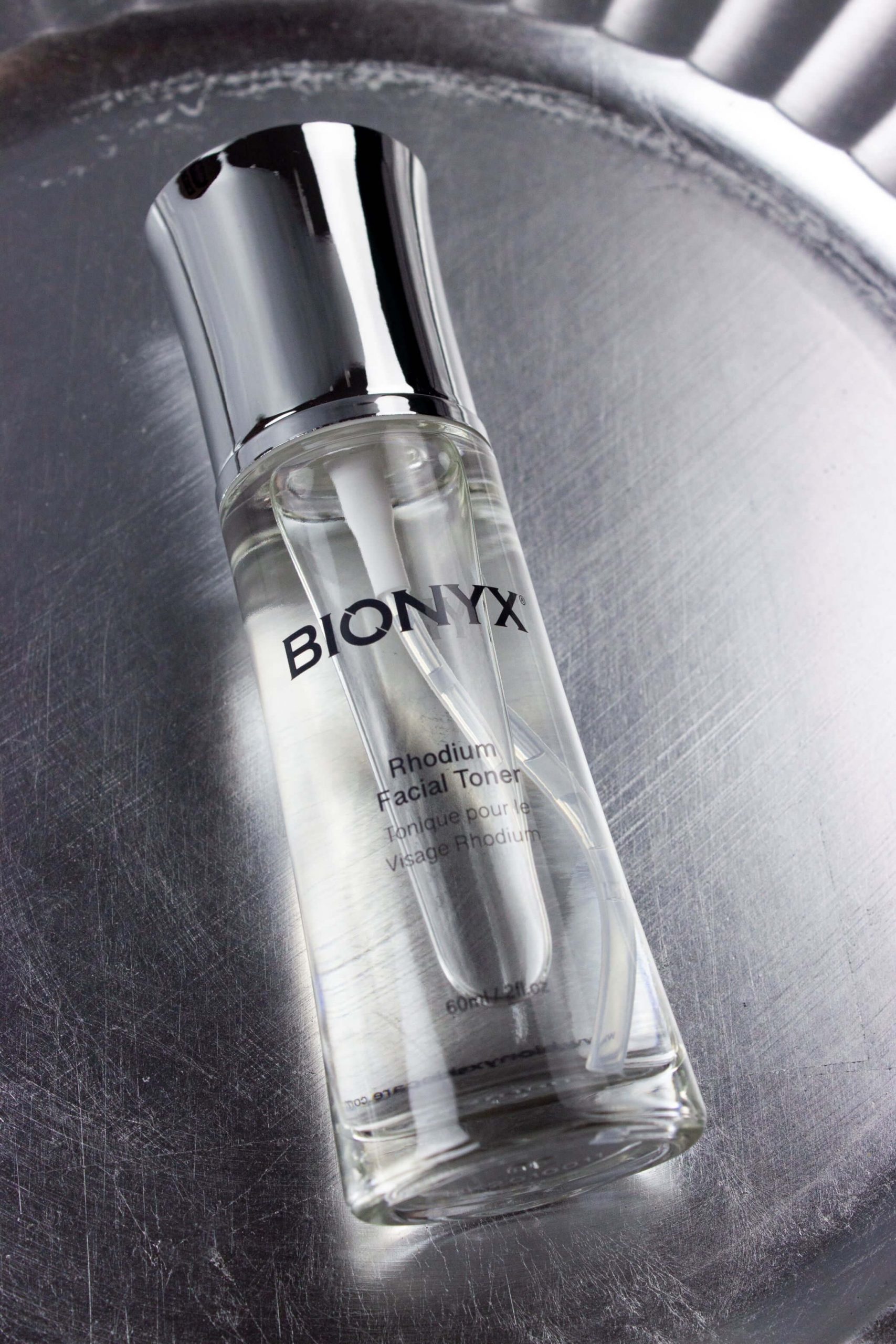 For best results when cleansing combination skin, it's always a good idea to follow up with a hydrating toner, just like Bionyx's Rhodium Facial Toner. This alcohol-free toner has a weightless consistency that sinks into the skin quickly. It'll keep your skin cells feeling hydrated while helping to rebalance your complexion post-cleanse.
You'll find some of skincare's most-loved ingredients in this toner, with sodium hyaluronate at the top of the list. This powerful humectant boasts incredible moisture-binding properties that enable it to quickly plump up the complexion. It's combined with niacinamide, otherwise known as vitamin B3. Again, this is a great ingredient for quenching thirsty skin cells and has also been proven to lighten the look of discoloration and hyperpigmentation.
To use this toner, apply a small amount to a cotton pad. Alternatively, you could splash some onto your fingers instead. Then, smooth it over your skin once you've rinsed your cleanser off. Once it has been absorbed, which doesn't take long, carry on with the rest of your skincare routine.
The Alloy Magnetic Synergy Mask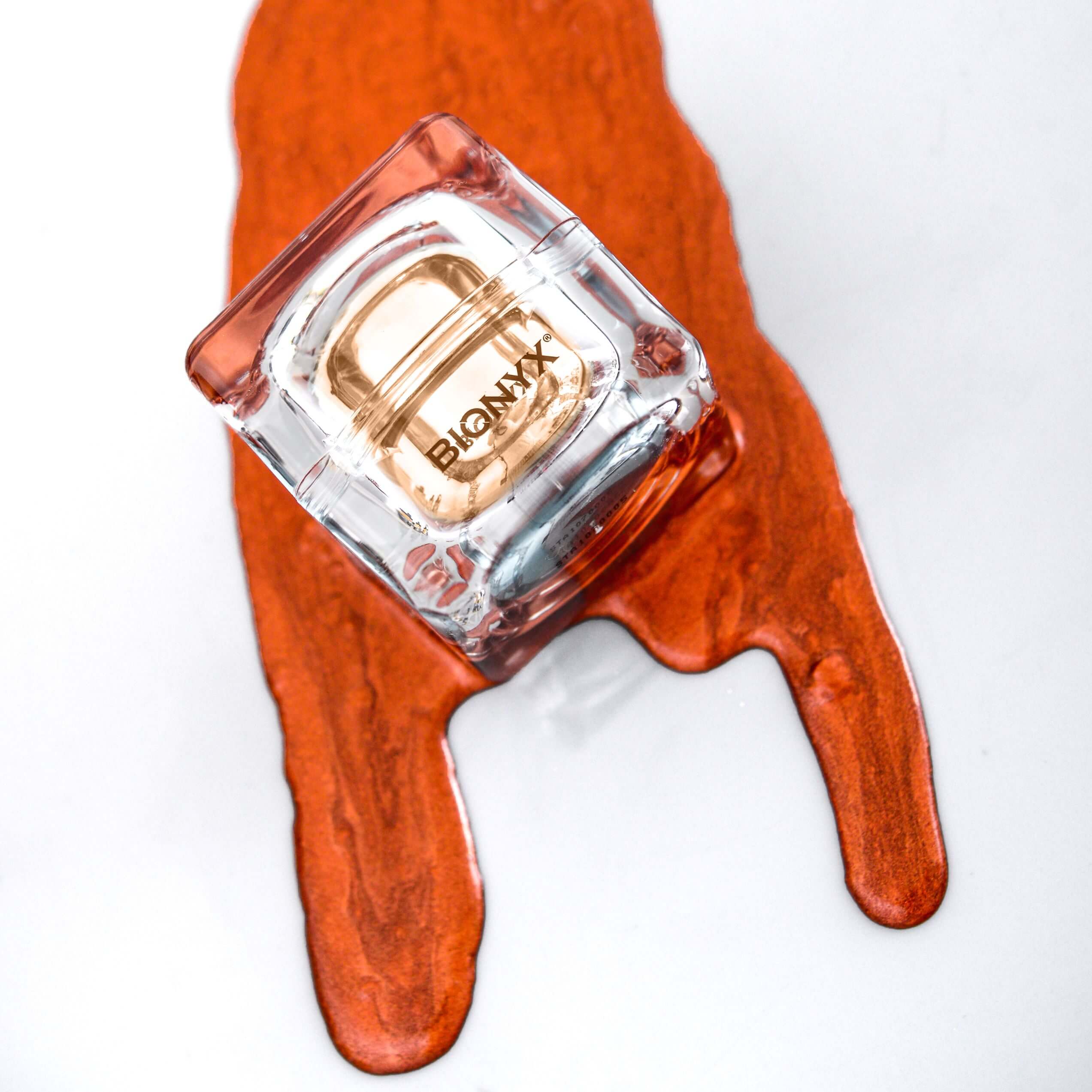 It's not easy to find a face mask that's suitable for combination skin. Clay masks can quickly dry out the already-dry parts of your face while creamy masks contain heavy ingredients that could clog the pores that lie underneath your oily areas.
That's where magnetic face masks, such as the Bionyx Alloy Magnetic Synergy Mask, can be true game-changers. This mask is packed with hydrating but lightweight plant extracts and oils. From rosemary leaf and hemp seed to seaweed and marula, this mask is perfect if you're trying to ramp up your skin's glow. You can use it on both your dry and oily patches without having to worry about making your combination skin worse.
Never used a magnetic mask before? Simply spread a small amount of the mask over your face and then sit back for 10-15 minutes while it sets, just like you would with any other face mask. Once it's time to remove the mask, reach for the magnet that came with the product. Hover this over your skin and watch as it lifts the mask off. It will leave a sheer serum behind, which you can then massage into your skin.
The BioLift Platinum Deep Wrinkle Concentrate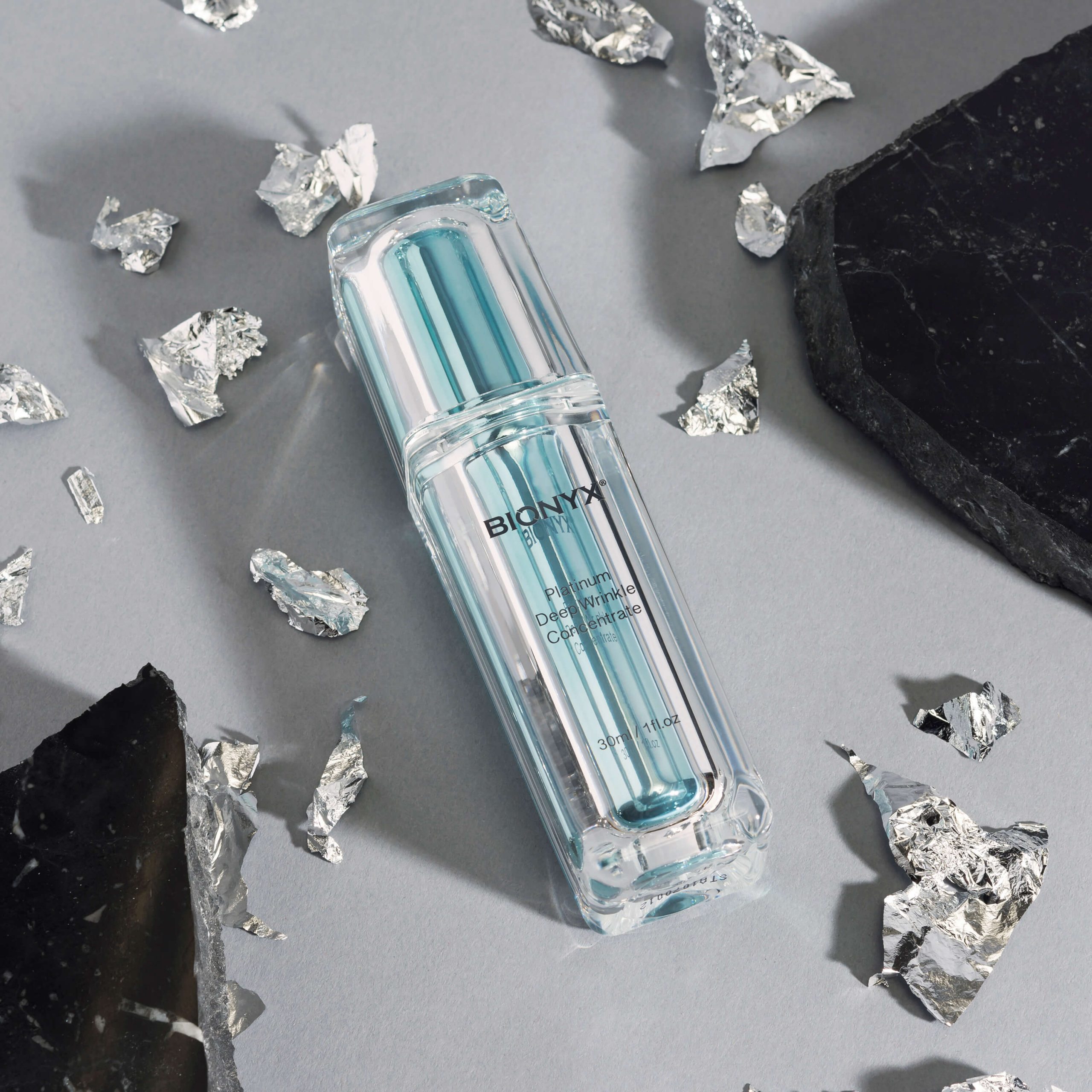 Everyone's skin ages, no matter their skin type. However, fine lines and wrinkles tend to be more noticeable on dry skin than on oily skin. So, if you have combination skin, you may notice the visible signs of aging developing on your dry areas before they start to show up on the oilier parts of your face.
One of the best ways to reduce the visibility of skin aging is with a vitamin-rich serum, such as the BioLift Platinum Deep Wrinkle Concentrate from Bionyx. This silky serum is packed with vitamins A, C, and E. Together, they'll firm and tighten the look of your skin, reducing the appearance of creases. This serum will also brighten your complexion, leaving you looking radiant.
To use this serum, make sure that you have first cleansed your face. Then, apply one or two pumps of the product to your fingertips and massage it into your skin. While you could concentrate on the areas of your face that look drier and more wrinkled, we'd recommend applying it all over. Even if some parts of your face don't look creased, this formula is still a great way to prevent the appearance of wrinkles from forming.
The Rhodium Intensive Eye Serum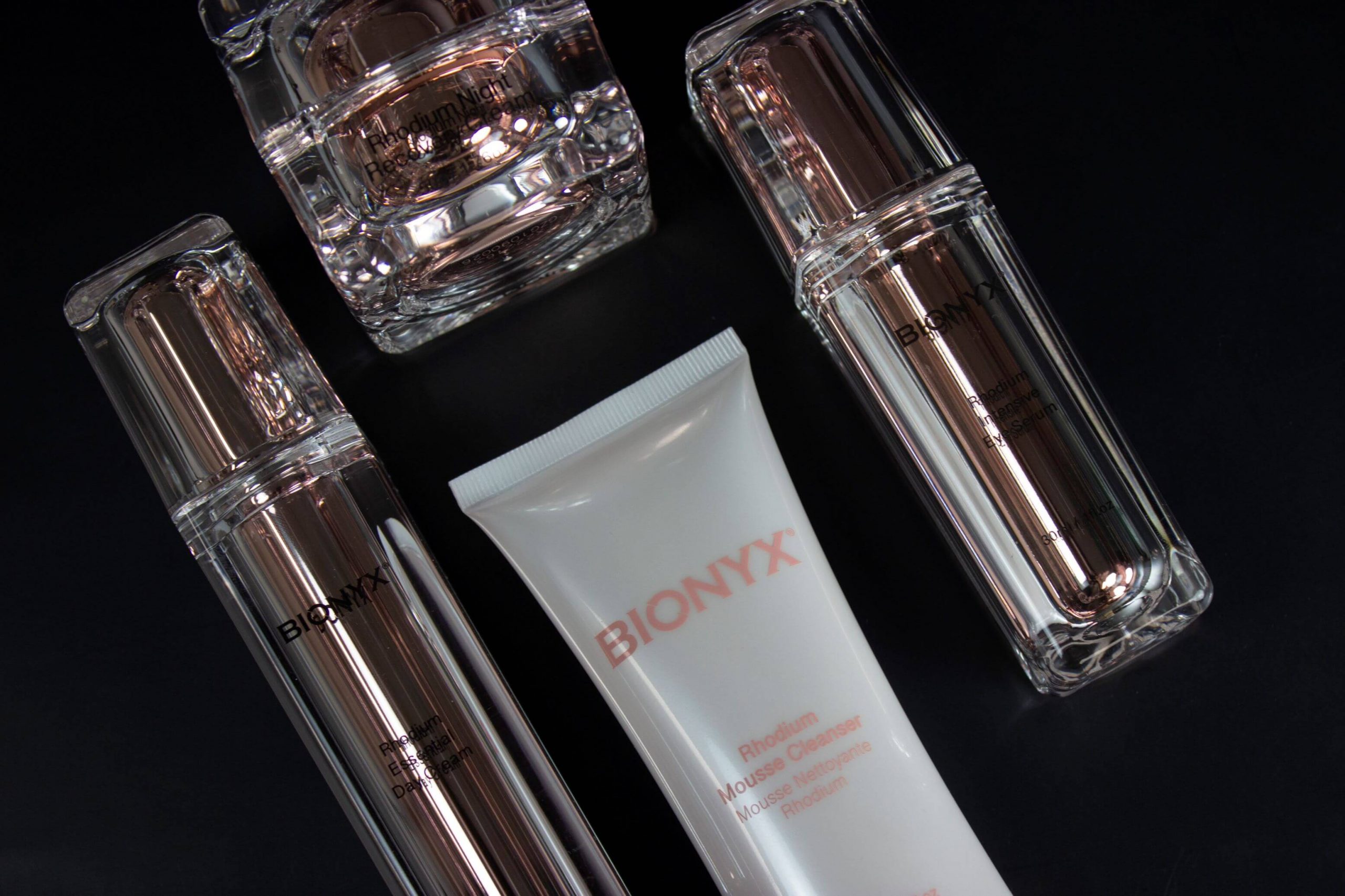 Although combination skin varies between individuals, the eye area often tends to be one of the drier parts of the face. This is down to how it contains fewer oil glands, as well as less collagen. Not only does this make it harder for the skin around the eyes to keep itself sufficiently moisturized, but it also makes the eye area more prone to the visible signs of aging.
A good eye serum, like Bionyx's Rhodium Intensive Eye Serum, can help to counter this. This formula is packed with hydrating ingredients, including glycerin and aloe vera extract. Together, they'll leave your skin looking plumper from within, which will smooth away the appearance of surface lines and wrinkles. At the same time, the portulaca oleracea extract will relax your complexion, softening away the look of puffiness.
Before using this eye serum, make sure that you have thoroughly cleansed your skin. Then, apply a small amount of the product to your eye area and gently tap it in.
The Rhodium Advanced Eye Cream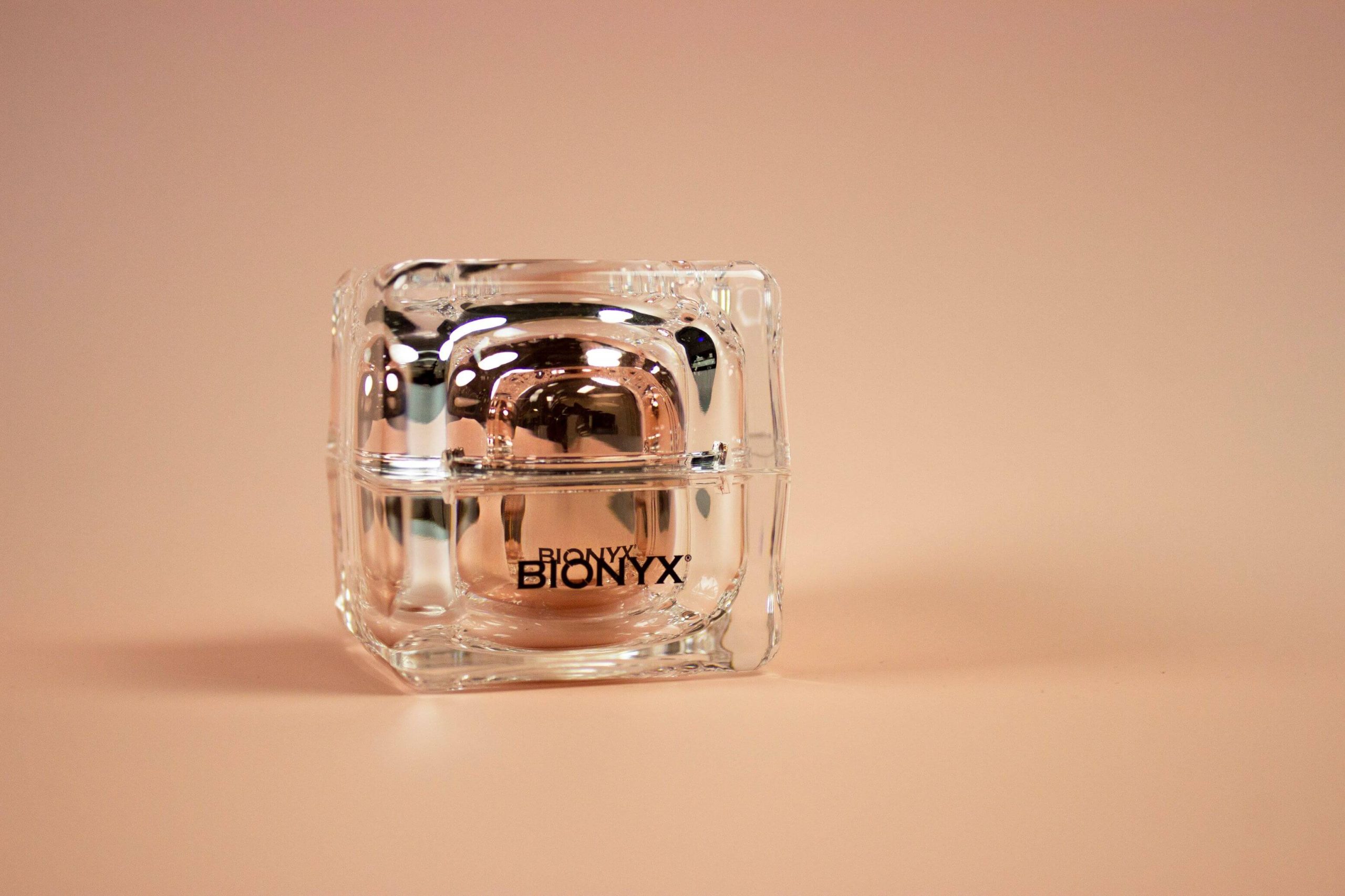 Sometimes, an eye serum is all you need to tackle the visibility of eye area concerns. However, if the skin around your eyes could do with some extra TLC, add an eye cream into your skincare routine too.
The Bionyx Rhodium Advanced Eye Cream is perfect for this. With a blend of hydrating plant extracts, it will beautifully complement our Rhodium Intensive Eye Serum. Using the two together will enhance the results that you experience, not only when it comes to reducing the appearance of wrinkles but also in terms of de-puffing and brightening your complexion.
As always, make sure that your skin is cleansed before using this eye cream. If you've started with an eye serum, give this a minute or two to soak into your skin before applying your eye cream. Then, massage a small amount of the eye cream into the skin around your eyes.
We always recommend using this cream twice a day to begin with. Once you start to see results, you can drop your usage down to once a day as this is all that's needed to maintain your newly smooth and perky complexion.
The Rhodium Essential Day Cream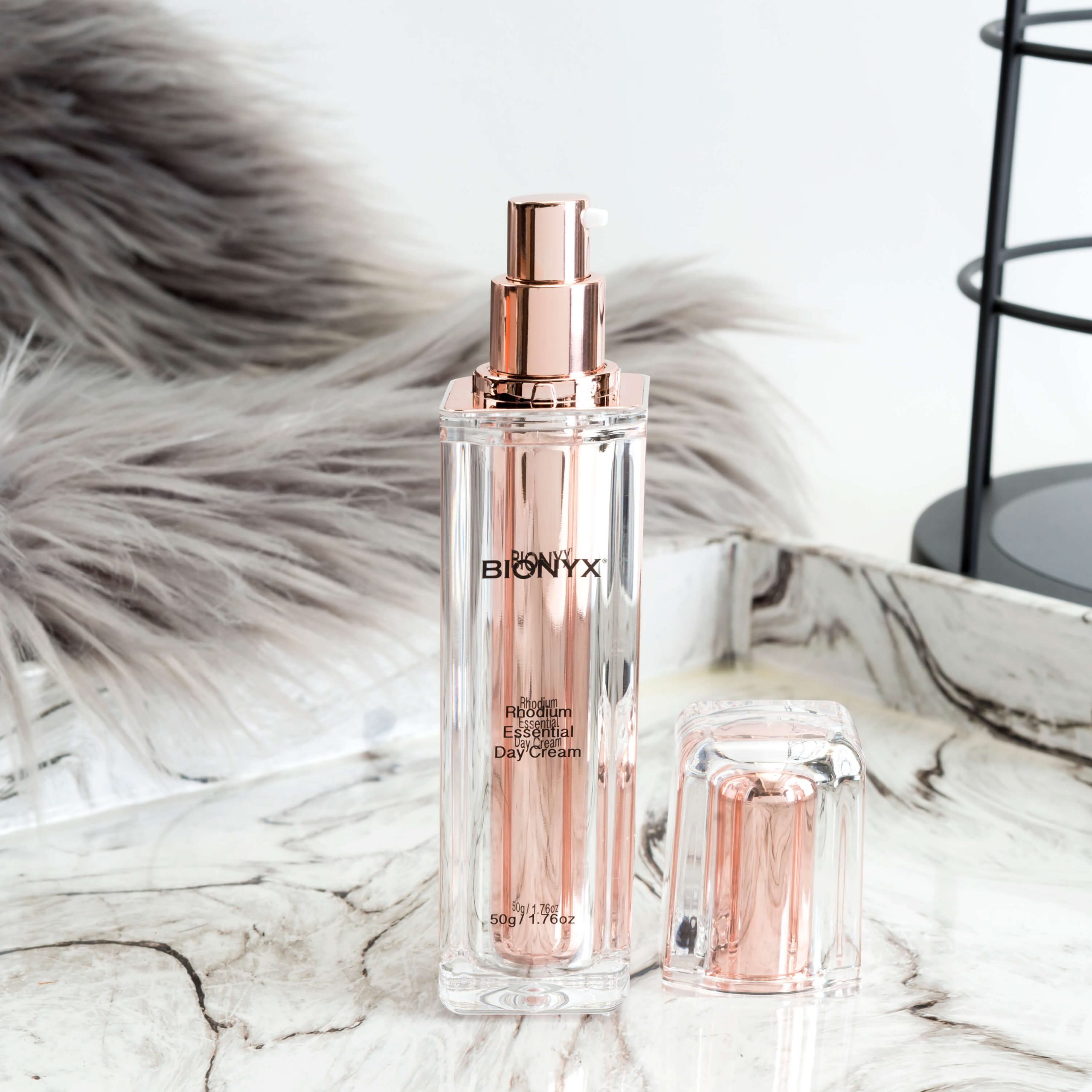 While it may be tempting to pick a moisturizer for the dry parts of your combination skin and leave your oily areas to fend for themselves, this wouldn't be a wise move. All of your skin cells need moisture in order to work properly. In fact, fail to properly hydrate and moisturize the oily parts of your face and they'll only end up feeling even greasier.
Instead, you need to find yourself a moisturizer that's lightweight enough to not clog your pores. At the same time, it needs to be hydrating enough for your dry areas, and this is where the Bionyx Rhodium Essential Day Cream really shines. The star ingredient in this cream is shea butter. Not only is it highly moisturizing, but it can also rebalance how oily the skin feels, making it a fantastic ingredient for all skin types. Of course, this moisturizer contains colloidal platinum too, so you can be guaranteed a glow after every use!
To use this cream, press down on the pump dispenser to release a small amount of product. Massage this over your cleansed face and neck, before following up with sunscreen.
The Rhodium Complex Facial Peeling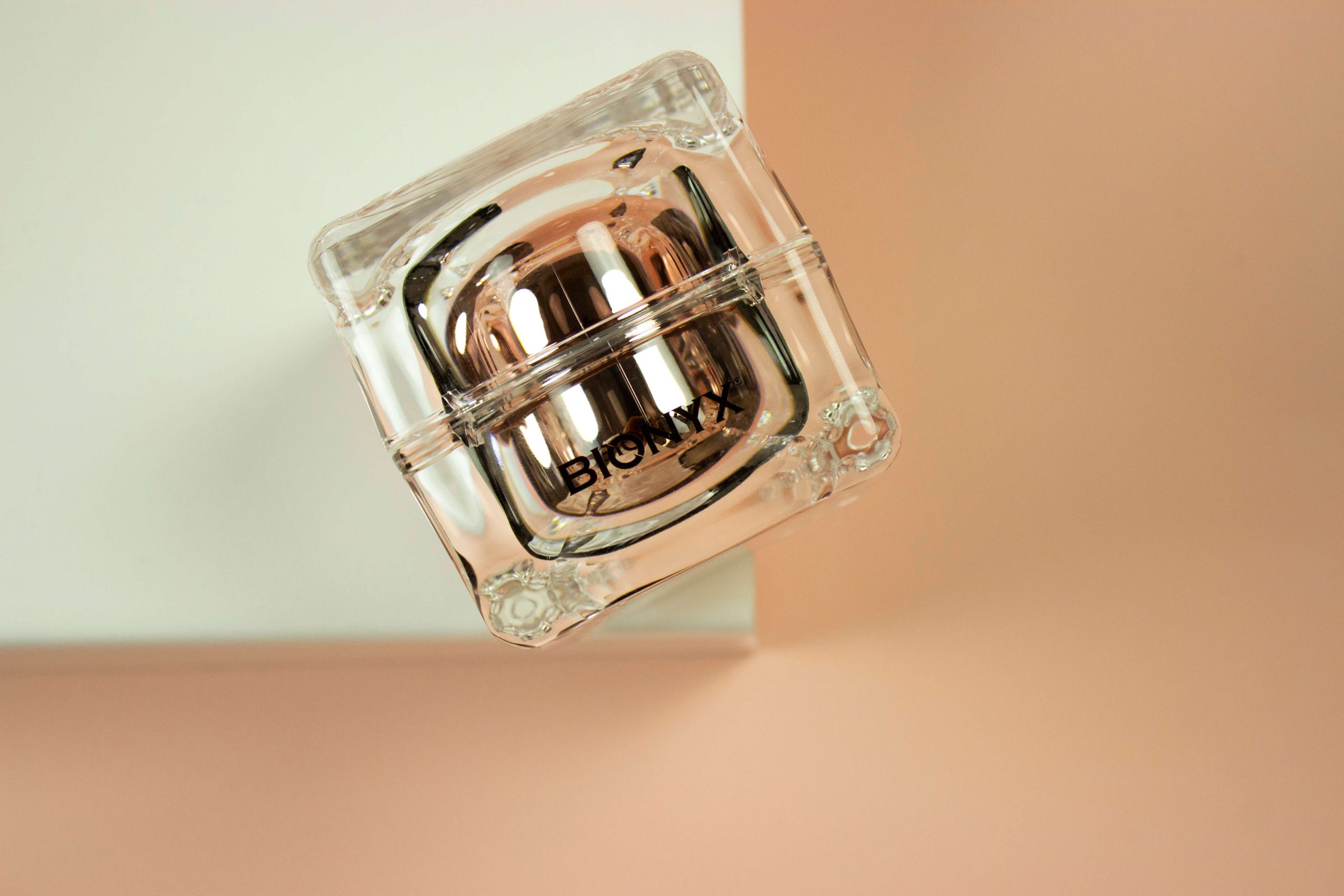 Every skin type needs to be exfoliated, but picking an exfoliant to use on combination skin can be tricky. Your exfoliant needs to be gentle enough to not strip your dry areas yet powerful enough to thoroughly remove excess oil from the other parts of your face. 
For this, we'd recommend the Bionyx Rhodium Complex Facial Peeling. It's a unique exfoliant that will give your skin a deep clean without drying it out. In fact, thanks to its infusion of glycerin and colloidal platinum, it will help to hydrate and brighten your complexion, enhancing your exfoliation results.
Even better, facial peels are so easy to use. Simply scoop a small amount of the gel-like product out from the jar. Massage it over your face and neck for about 20-30 seconds before rinsing the product off with lukewarm water. Don't be tempted to leave the exfoliant on your skin for longer than the recommended 30 seconds, as this could then irritate the drier parts of your combination skin. Once your face is clean, immediately follow up with the rest of your skincare routine – never leave your skin bare after exfoliating it!
The Best Skincare Products for Combination Skin
It can take a while to put together an effective skincare routine for combination skin – there's a fair bit of trial and error involved! However, start experimenting with the skincare products featured above and you'll no doubt find several formulas that will help to bring out the best in your skin.
Click here to shop for more bestselling skincare products from Bionyx.