Published: May 15, 2023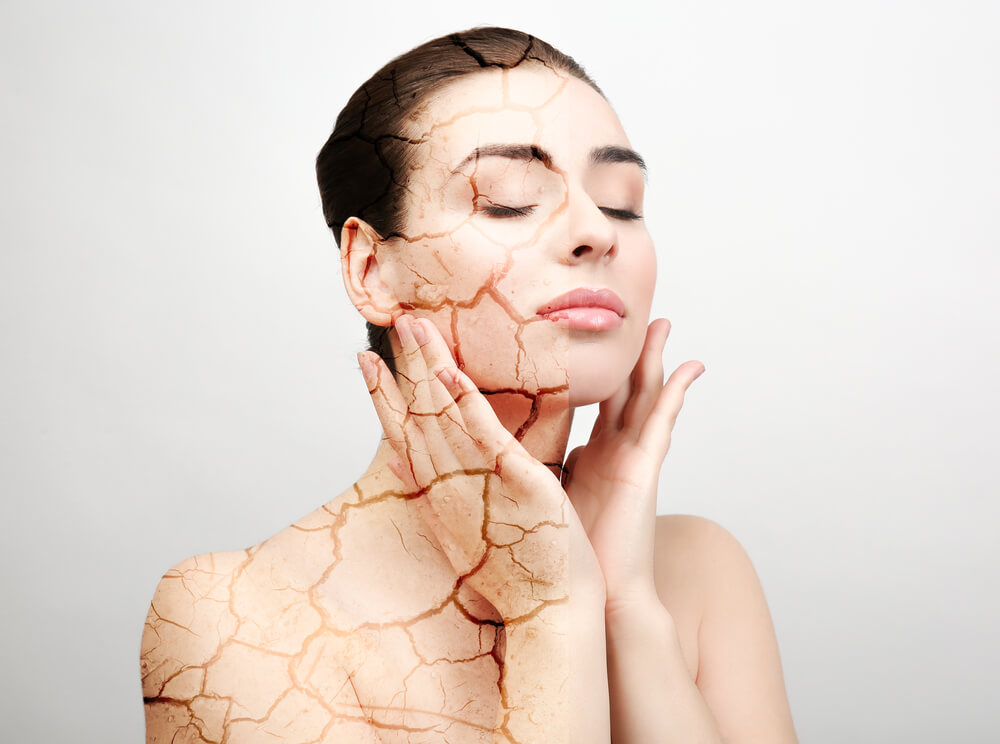 Have you been struggling with dry, flaky skin? 
Whether this is a new problem that has recently arisen or your dry skin has been getting you down for years, Bionyx is here to help. Keep reading as we run through the main causes behind the dryness and flaking that you're experiencing, along with expert tips on how to deal with it.
What Causes Dry, Flaky Skin?
In some cases, dry skin can be caused by genetics. Certain health conditions, including eczema and hormone disorders, are inheritable, and these significantly contribute to dryness.
However, more often than not, dry, flaky skin is triggered by environmental factors. The weather is a major culprit – this is why so many people experience dryness in the cooler months when temperature and humidity drop. Artificial heat, certain chemicals, and irritating skincare products can also cause the skin to dry out.
The aging process also commonly leads to dry skin. As the skin ages, it thins out while sebum production slows down. This means less natural lubrication plus a greater rate of moisture loss through evaporation.
What to Do About Dry & Flaky Skin
If the cause of your dry, flaky skin is preventable, then tackling the issue at its root is the best way to get rid of your dryness. For example, if certain skincare products leave your skin looking flaky, then cutting those formulas out of your routine may be all that's needed to rectify the problem.
Unfortunately, in most cases, it's not quite so simple, especially since multiple factors can often come together to cause dryness. So, let's take a look at some of the additional measures that you can take to soothe, soften, and replenish the feeling of dry, flaky skin:
Keep Your Skin Moisturized With Rich Creams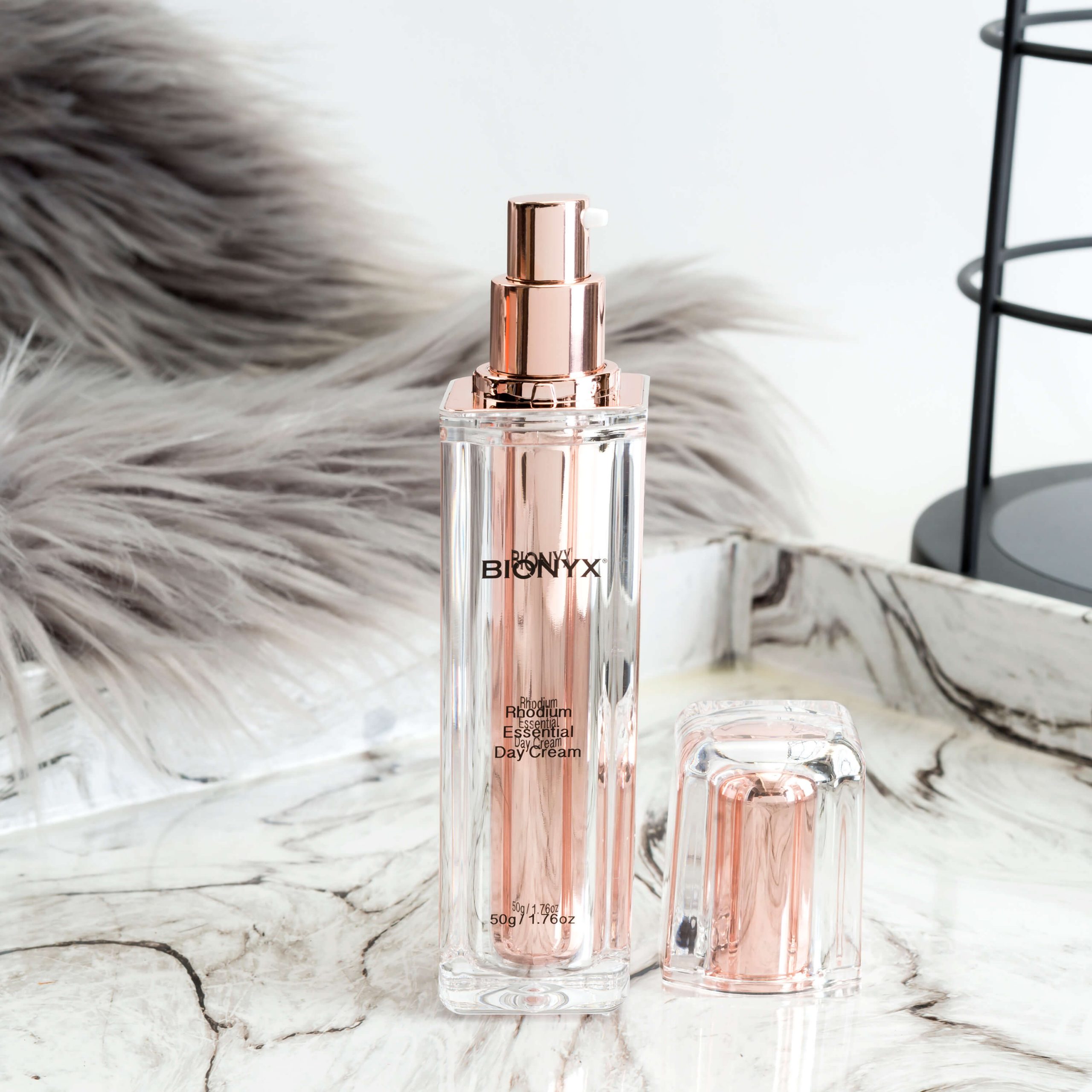 The best, and fastest, way to immediately counter the feeling of dryness in your skin is to moisturize. This may seem like a simple solution but it will work almost instantly to make your skin feel smoother and more supple.
There are numerous types of moisturizers out there, from lotions to gels to rich creams. When dealing with dry, flaky skin, the latter is what you need. Look for products packed with plant butters and oils. These will create an additional barrier over the surface of your skin. This will help to trap moisture in while sealing off the surface cracks that dry skin is prone to.
One moisturizer that does this well is the Bionyx Rhodium Essential Day Cream. It's loaded with shea butter, sunflower seed oil, oat protein, and several other ingredients that will quickly soften the feel of your dry skin. It's a rich formula but it's still lightweight enough to ensure that your skin doesn't feel heavy during the day.
Of course, you'll need a thicker moisturizer for evening use. Dryness becomes even worse at night since sebum production drops, but our Rhodium Night Recovery Cream will ensure that you wake up with a dewy, glowing complexion. It contains a similar blend of ingredients to our day cream but has a much richer consistency, making it perfect for evening use.
Apply Your Moisturizer to Damp Skin
If you have dry, flaky skin, then you'll likely need a moisturizer top-up a few times a day. One trick that can help to prolong your moisturizer's effects is to apply your face cream to damp skin, rather than to skin that's dry to the touch.
How does this help?
As we mentioned earlier, moisturizers containing plant butters and oils form a seal over the surface of the skin to trap moisture in. If your skin is damp, then this means that there are already water molecules sitting on its surface. Applying a cream over the top of this will prevent that extra moisture from evaporating away. It will push those molecules deeper into your skin instead, giving you an extra boost of moisture.
Use a Gentle Facial Cleanser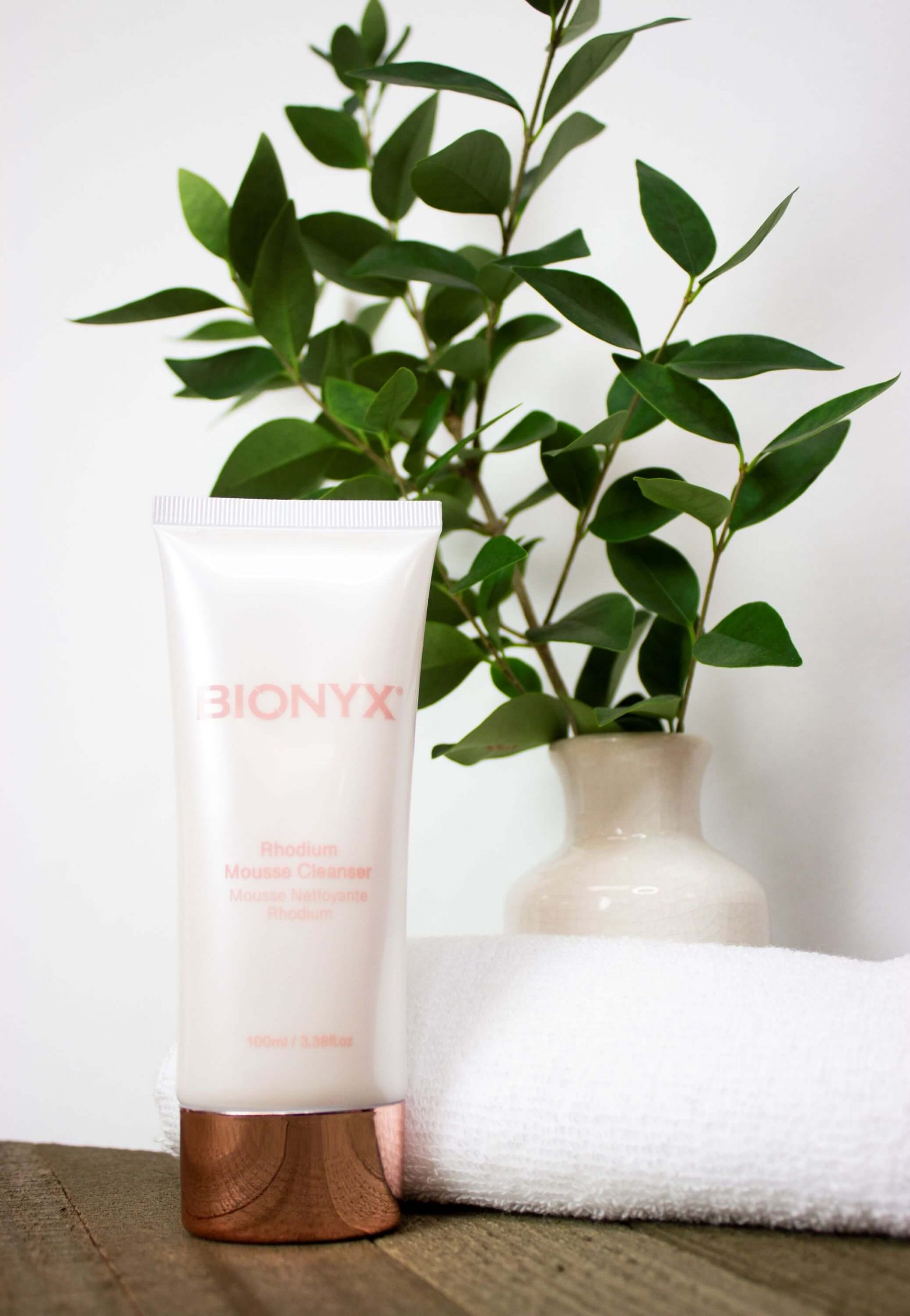 In many cases, cleansers are to blame for dry, flaky skin. Many of the cleansers out there contain harsh detergents and chemicals that strip the skin of its natural oils, resulting in dryness. Those same ingredients also interfere with the skin's pH balance. Again, this causes dryness.
However, this doesn't mean that you should skip the cleansing stage of your skincare routine. Instead, look for a gentle cleanser that has been formulated with skin-loving surfactants, instead of chemicals that dry the skin out.
One great example is the Bionyx Rhodium Mousse Cleanser. It has a creamy consistency created by its coconut-derived cleansing agents. These are highly efficient at removing dirt and impurities, yet they also offer up a moisturizing effect. In this cleanser, they're combined with amino acids to ensure that the skin feels balanced and supported post-cleanse, rather than tight and uncomfortable.
Exfoliate With a Mild Peel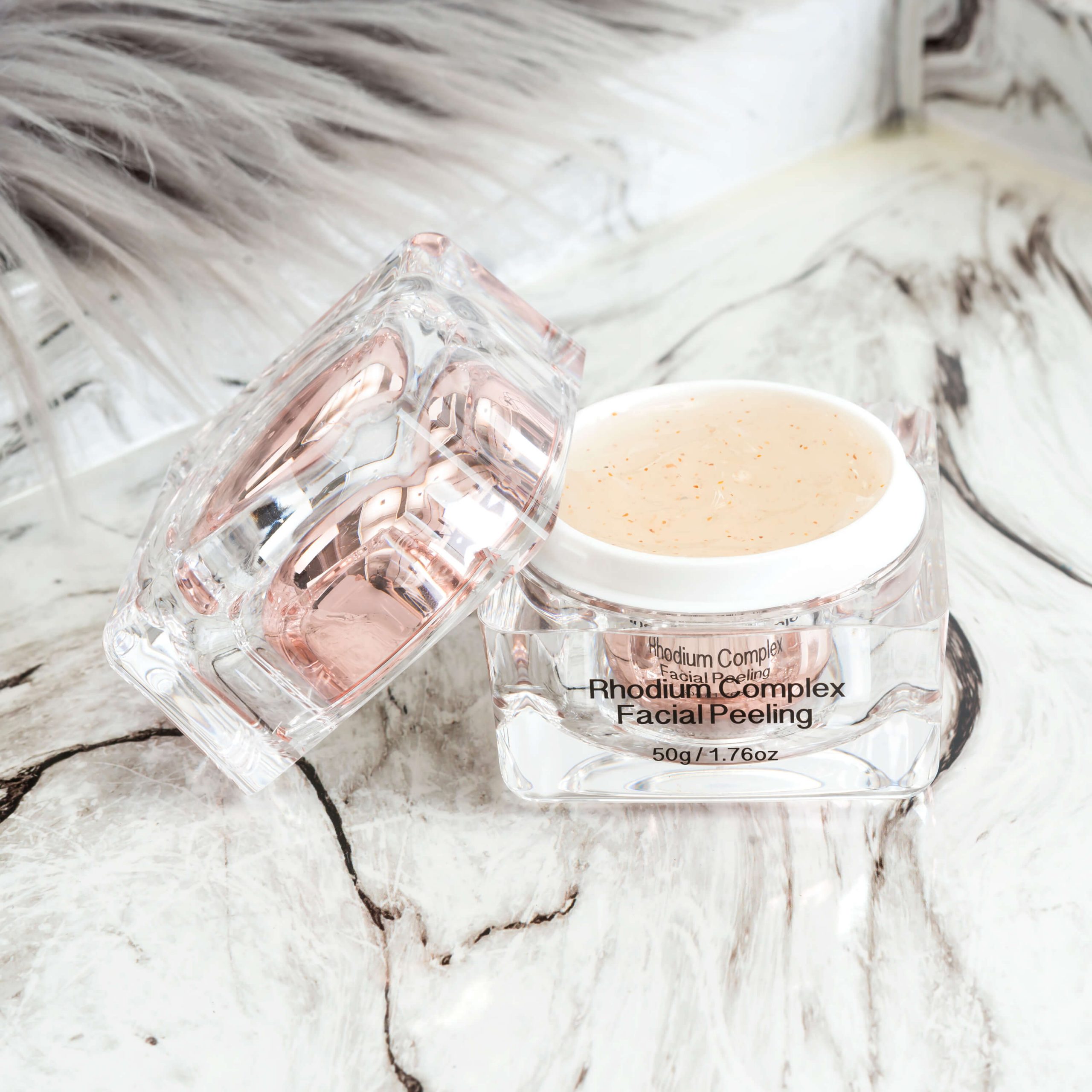 If you've been dealing with dry, flaky skin for a while now, then you probably already have a collection of exfoliants. After all, exfoliating is one of the best ways to immediately eradicate that flaky look that your skin sports, leaving the skin feeling much smoother and softer to the touch.
However, just like when it comes to cleansers, certain exfoliating ingredients can often make dry skin problems even worse. Abrasive face scrubs cause micro-tears in dry skin, damaging the skin barrier and exacerbating dryness. Harsh acids can also be harmful due to how they can disrupt the skin's natural moisture balance.
So, what should you use instead? Mild face peels, such as the Rhodium Complex Facial Peeling, are always a good bet. This product contains tiny particles that gently remove dead skin cells and dry flakes, without tearing at the skin. It's also infused with glycerin to help hydrate and plump up your complexion, along with colloidal platinum to give your skin a brighter finish.
Once you're done exfoliating, avoid leaving your skin bare. Freshly exfoliated skin is susceptible to quickly drying out, especially if the skin is already dry to begin with. So, as soon as you've rinsed your exfoliant off, immediately follow up with a serum or a moisturizer.
Keep Heat to a Minimum
Excess heat is another leading cause of dryness. This can come from a variety of sources, be it a hot and steamy shower or artificial indoor heating. Whatever the case may be, all of these heat sources dry out the natural oils on the skin's surface, resulting in flaky patches.
If you're trying to treat dry, flaky skin, then you need to preserve your natural oils as much as possible. This means cutting back on the heat. Keep the water at a lukewarm temperature when you're showering or cleansing your face. Likewise, don't huddle up to any indoor heat sources when you're feeling cold. The closer you are to them, the faster your skin will dry out.
Use Face Masks That Don't Contain Clay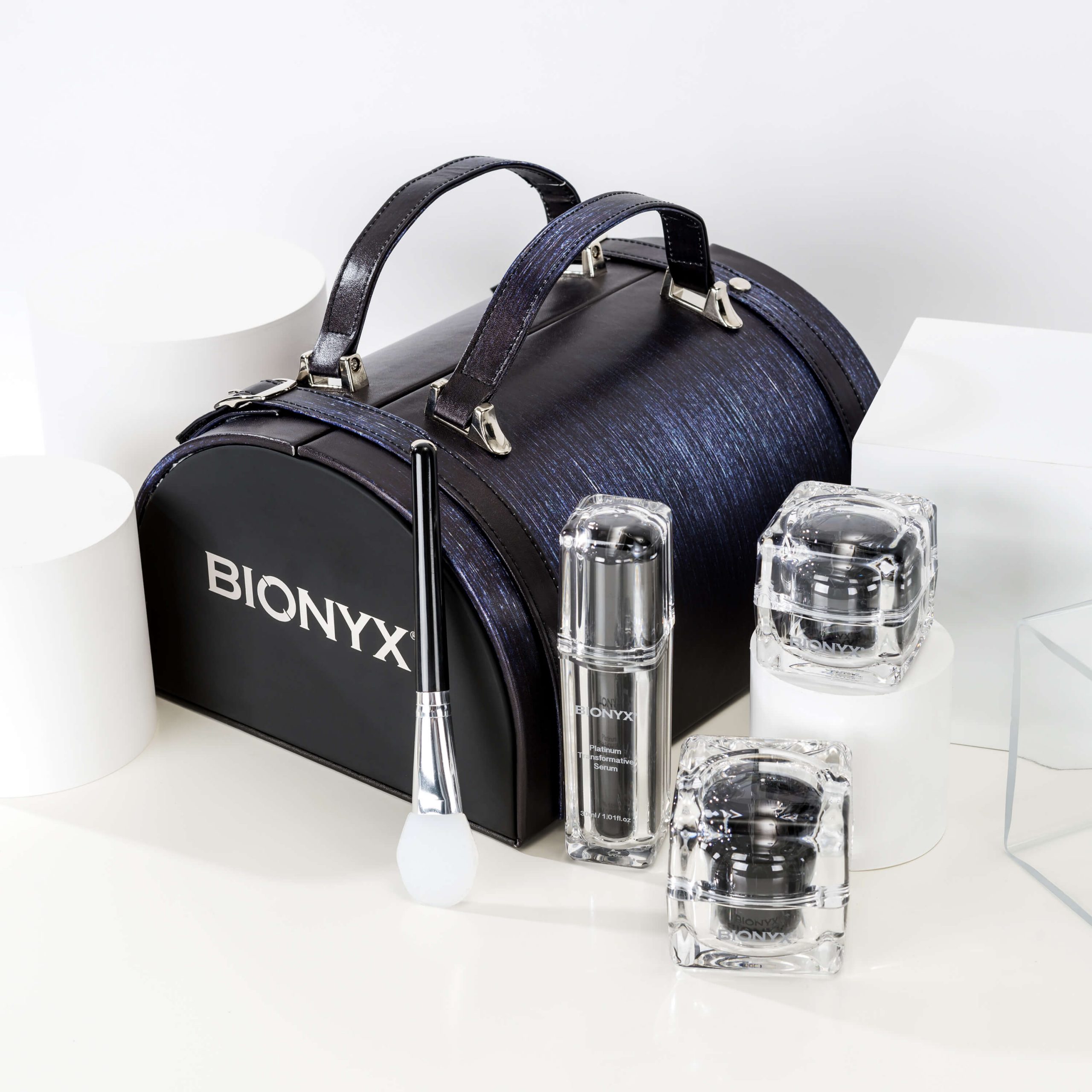 Face masks are a great way to give dry, flaky skin some extra TLC. However, many of the face masks on the market are formulated with clay, and this is an ingredient worth avoiding when dealing with severely dry skin.
What's wrong with clay?
In many cases, nothing at all. It's a fantastic ingredient for absorbing excess oil from the skin. However, if you have dry skin, then you'll want to keep all of that excess oil for yourself, which is why clay masks should be a no-go.
Instead, look for hydrating and moisturizing formulas that will replenish the feel of dry skin. The Bionyx Platinum Facial & Eye Mask Routine is a good example. It's a hydrogel mask that's packed with hydrating compounds, including hyaluronic acid, algae extract, and collagen. It also contains lavender oil, which has been proven to soothe the feeling of itching and irritation.
Another mask worth considering is the Alloy Magnetic Synergy Mask. Magnetic masks come with a magnet that's used to lift the mask off the face. This removes the heavier ingredients within the mask while leaving the antioxidants and plant oils behind to soak into the skin. Between hemp seed oil, marula oil, and baobab oil, this mask will immediately leave your skin feeling beautifully soft and supple.
Plug in a Humidifier
People who live in a dry climate are much more likely to suffer from dry, flaky skin. This is because of how dry air pulls moisture out of the skin. On the other hand, if the environment around you is humid, then this means that there's already a fair bit of moisture in the air. As a result, the moisture in your skin won't evaporate at such a speedy rate.
If you live in a dry environment, then a humidifier can help to rebalance the air in your home. Humidifiers are designed to add moisture back into the air, which helps to keep the skin hydrated and moisturized.
Since dryness tends to be at its worst at night, your bedroom is the best location for a humidifier. Alternatively, if you spend a large chunk of your day in one room, such as an office, then setting a humidifier up there would be beneficial too. 
Protect Your Skin From Sun Damage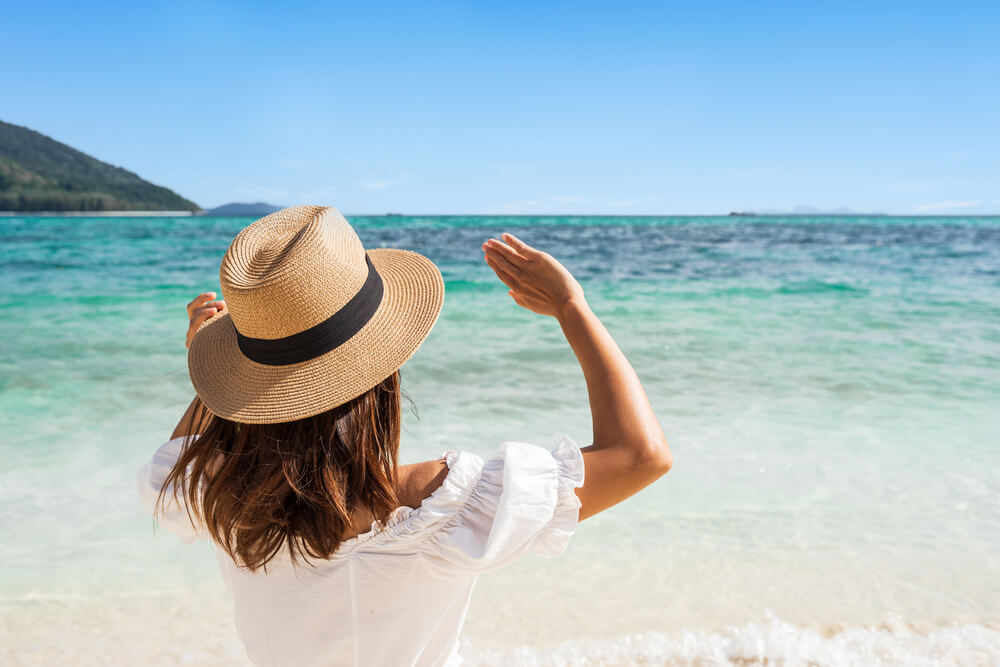 If your skin is naturally dry and flaky, then it's important to avoid sun exposure as much as possible. The sun's UV rays will only dry your skin out even more while zapping away the sebum that you're trying so hard to preserve.
To prevent this, keep direct sun exposure to a minimum. Make sure that your skin is always protected with a broad-spectrum sunscreen. SPF 30 is usually sufficient, but you may want to go for something a little stronger if you also suffer from sensitivities.
Don't forget to keep reapplying your sunscreen throughout the day. The effects of a sunscreen only last for a few hours. This means that a single application in the morning will leave your skin unprotected by the afternoon, making it vital to remember to keep topping up your SPF.
Summary
It can sometimes take a while to fully rebalance and replenish a dry and flaky complexion, but implementing the tips above will give you a good start. Make sure that your skincare routine contains the right products and that your lifestyle habits aren't contributing to your dryness and it won't be long before your skin feels softer, smoother, and deeply moisturized.