Published: April 30, 2023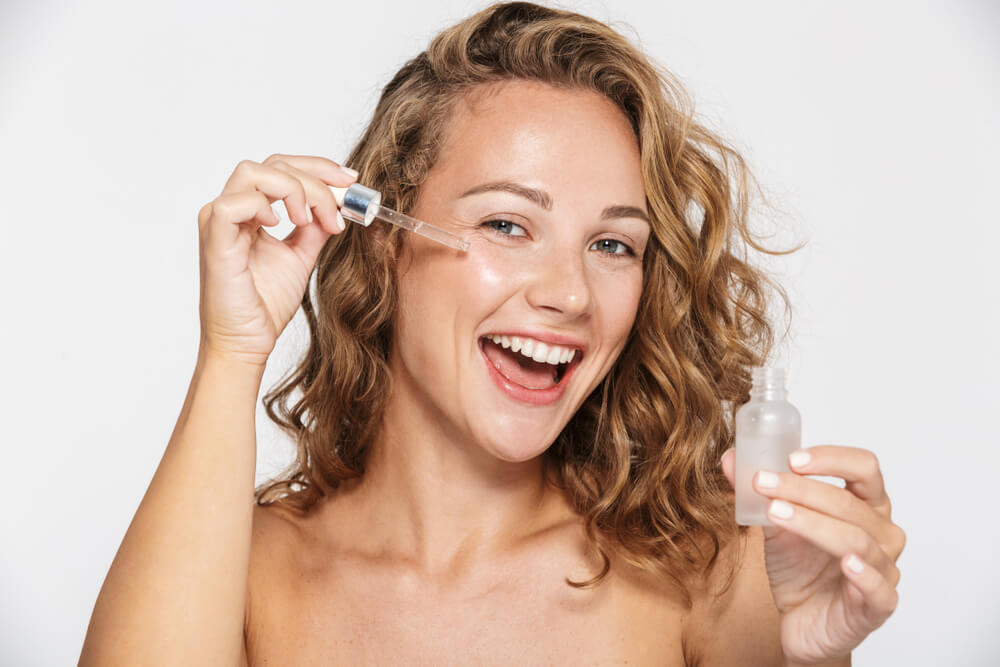 Wondering whether it would be worth adding a face serum to your skincare routine? The short answer is yes, without a doubt. However, you don't need to take our word for it – read on as Bionyx shares five surprising benefits that you could experience after adding a face serum to your skincare routine.
What is a Face Serum?
If you aren't familiar with face serums, let's quickly go over the basics…
A face serum is a thin-viscosity product that's loaded with a high concentration of active ingredients. Due to how lightweight a serum is, its molecules are able to work their way into the skin much more effectively than thicker products, such as moisturizers. This enables the active ingredients in a serum to really pack a punch, meaning that you'll see improvements in your complexion much sooner than if you were to only use a cream with the same ingredients.
What exactly are the improvements that you can expect to see? Keep reading…
The Benefits of Using a Face Serum
Each face serum formula out there is unique in its own way. As a result, you'll experience slightly different benefits depending on the product that you use. With that said, here are some of the main advantages that you can expect once you add a quality face serum to your skincare routine:
Reduces the Appearance of Fine Lines and Wrinkles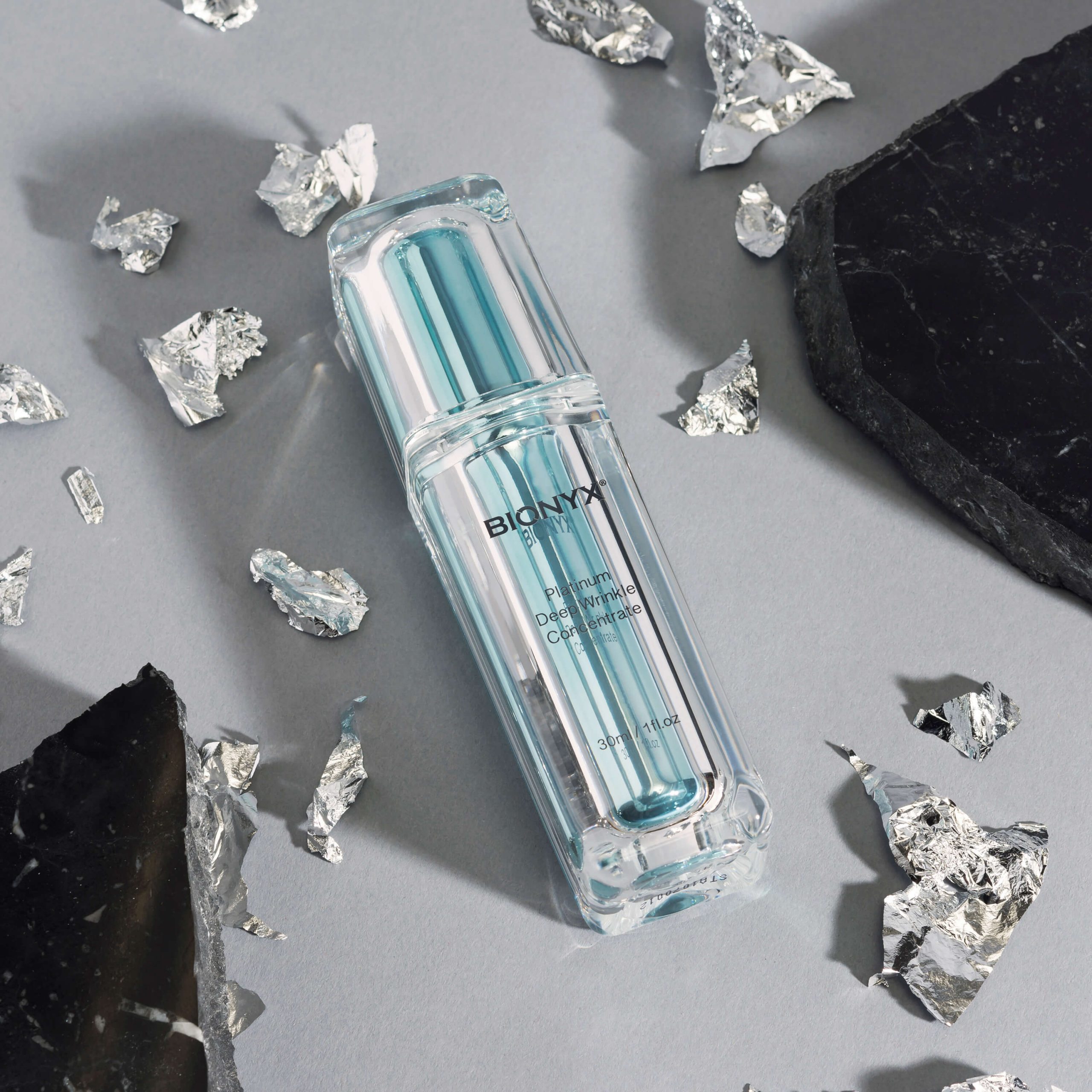 Just about every face serum will contain ingredients that help to reduce the appearance of skin aging. Be it vitamins, antioxidants, or hydrating compounds, aging skin greatly benefits from all of these, meaning that regular use can help to diminish the visibility of fine lines and wrinkles.
Of course, if this is your main reason for seeking out a new face serum, then look for a formula that has been designed specifically to address the look of creases, such as the Bionyx BioLift Platinum Deep Wrinkle Concentrate. This serum is infused with vitamins A, C, and E, a trifecta that's revered for how it can quickly smooth away the look of wrinkles. It also contains glycerin and sodium hyaluronate to hydrate and plump up the complexion, along with sunflower seed oil to moisturize the skin.
Usually, turning to a face serum as a way to reduce the appearance of wrinkles is a long-term game. You'll need to wait at least a month or two for noticeable changes in your complexion to be apparent. That's because the vitamins mentioned above need some time to accumulate in your skin before they can stimulate deep improvements in the appearance.
However, if you were hoping to see results a little sooner than this, then we have another face serum that's worth adding to your routine; the Bionyx Transformative Fine Line Syringe. This highly concentrated solution is revered for how it can immediately do away with the appearance of creases in the skin. It will visibly soften wrinkles in just a few minutes, leaving the skin looking significantly younger and smoother.
Firms and Lifts the Look of the Skin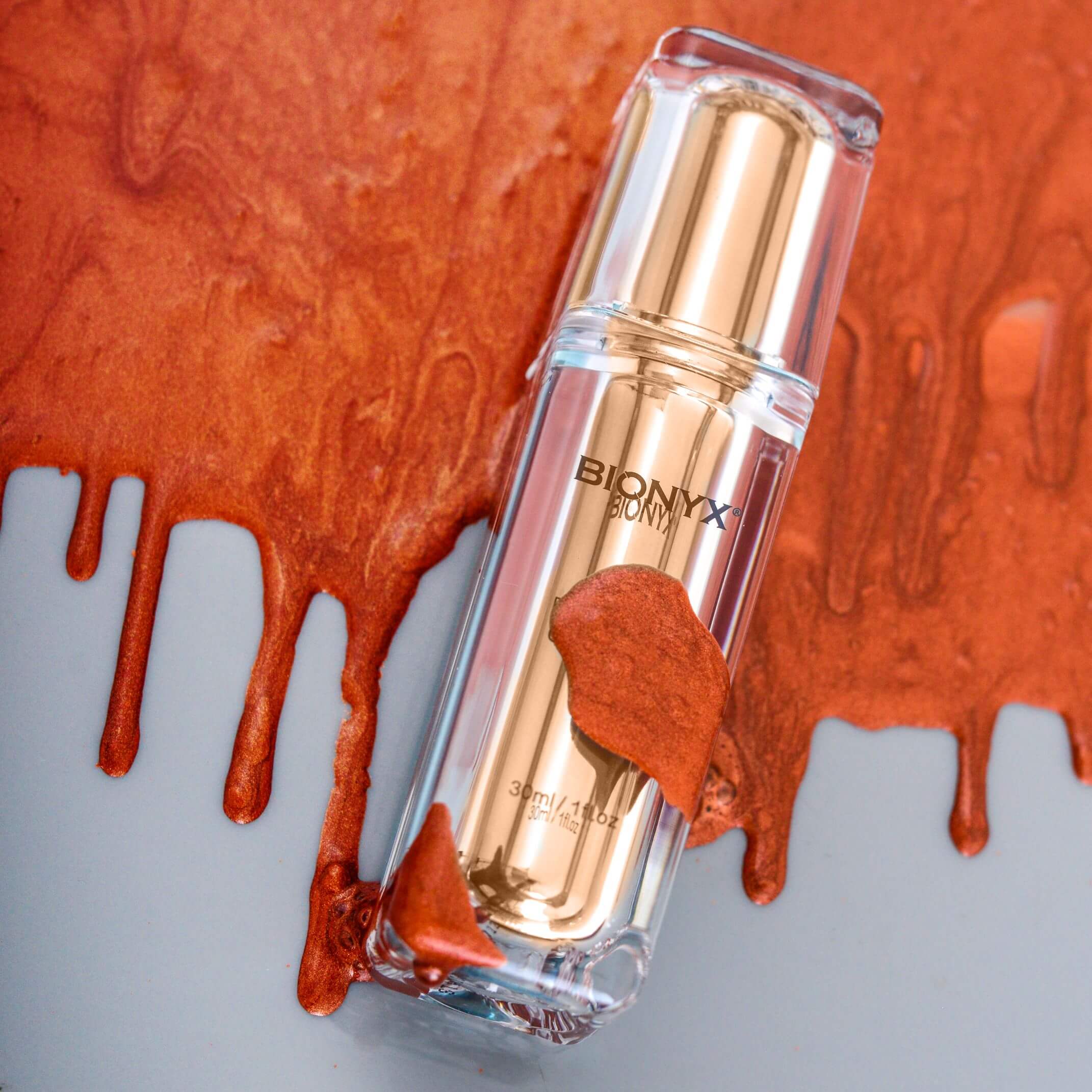 Fine lines and wrinkles aren't the only aging-related skin concern that people experience. Due to how collagen and elastin levels in the skin decline over time, those creases are usually accompanied by skin that looks loose and saggy. However, this is something else that a good face serum can help with…
If you're hoping to lift and firm your complexion, then you'll need a serum that provides a blend of vitamins and peptides, just like our Alloy Platinum Synergizing Serum. Peptides are chains of amino acids that the body produces naturally. The more peptides your skin has, the firmer and more elastic it will feel. This serum contains a powerful peptide duo that not only helps with firming the appearance but also thickens the feel of the skin, leaving it looking lifted and smoother.
You'll also notice a few humectants in this formula, including sodium hyaluronate and glycerin. Both ingredients boast moisture-binding properties that enable them to immediately plump up the complexion. Again, this gives the skin a firmer and more supple finish.
Another ingredient in this face serum that's worth a mention is colloidal platinum. This is our signature ingredient at Bionyx because of how it helps the skin to look younger while also giving it a radiant glow.
Brightens the Complexion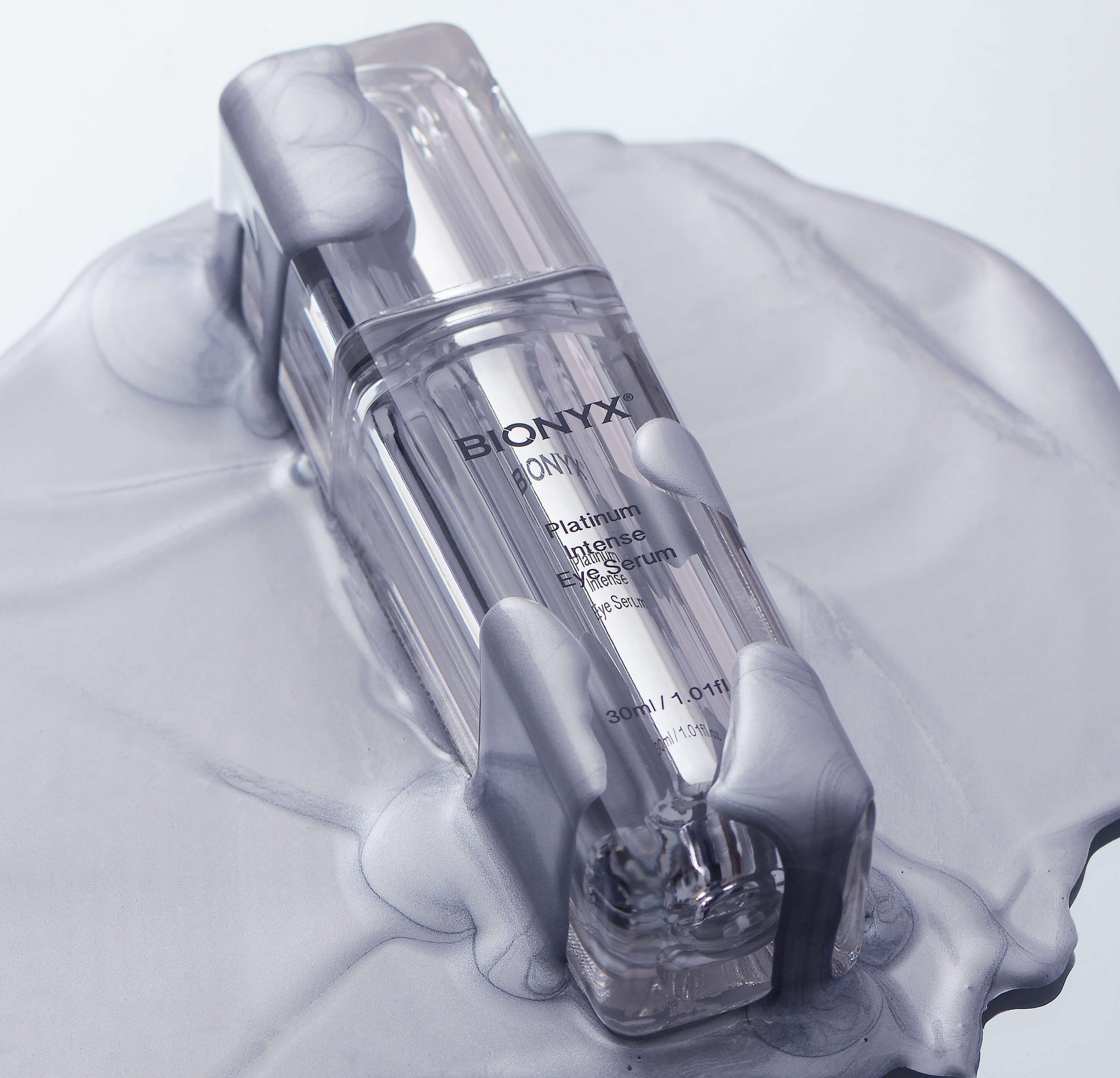 Another way in which a face serum can really benefit the skin is when it comes to brightening the complexion. The skin can start to look dull and dreary for a number of reasons. Be it aging, exposure to pollution, an ineffective skincare routine, or anything else, one way to get your glow back is to find a face serum designed to brighten the appearance.
Colloidal platinum is a great ingredient for doing this. Since all Bionyx serums contain it, each and every one of our serum formulas will have the ability to brighten the look of your skin. 
While the entire face is prone to dullness and discoloration, the eye area is particularly susceptible to it. The skin here is extremely thin and fragile, meaning that it doesn't take much for it to start looking tired and shadowed. That's where our Platinum Intense Eye Serum can save the day. Not only does it contain colloidal platinum, but it has also been infused with caffeine. This ingredient works well at perking up the look of the skin, leaving the complexion brighter and clearer.
Soothes the Feeling of Irritation and Inflammation
People with sensitive skin often try to keep their skincare routines as minimal as possible, meaning that they avoid the use of a serum. However, the right face serum could really help with the feeling of inflammation and irritation that your skin is so susceptible to.
All you need to do is search for ingredients that are proven to calm and soothe the look of the skin. In addition to some of the humectants we've already discussed, plant extracts from chamomile, calendula, and green tea also feel extremely soothing and refreshing when applied.
Deeply Hydrates the Complexion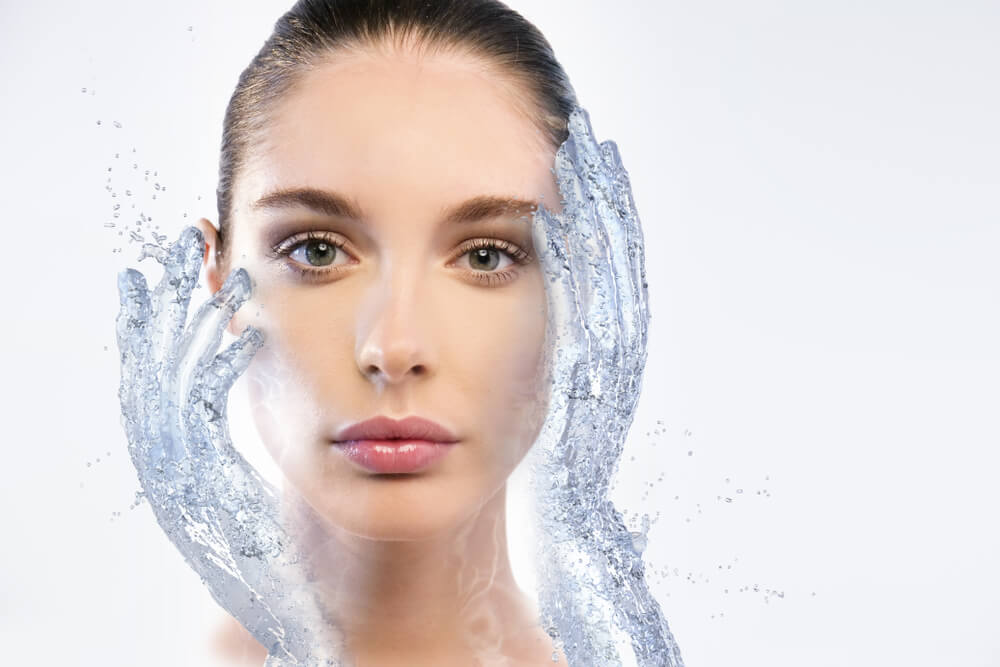 Everyone's skin needs hydration. A moisturizer is great for providing this, but, as mentioned earlier, serums work on a slightly deeper level. As a result, they're able to hydrate the skin cells that a moisturizer cannot reach.
Some serums are so hydrating that those with oily skin can often skip the moisturizer completely. So long as your serum contains plenty of humectants, you'll know that any thirsty skin cells are being regularly quenched.
Layering a Serum Into Your Skincare Routine
After reading through all of the above benefits, you're likely now convinced that a face serum is exactly what you need to give your complexion a boost. However, where exactly does it fit into a skincare routine?
Well, to start with, you'll need to cleanse your skin. This will remove any dirt and other impurities that have settled on your skin's surface. All of these unwanted particles will block your serum from penetrating into your skin properly, meaning that you need them gone before you apply your serum. To do this, turn to a gentle cleanser, like the Bionyx Rhodium Mousse Cleanser. It's packed with ingredients that will soothe and moisturize your complexion while your skin is being cleansed.
Then, if you're hoping for maximum benefits from your serum, follow up with a toner. Why? Because not only will this remove any impurities that your cleanser may have left behind, but it will also help to prep your skin for the rest of your routine. Your skin cells will feel so much more receptive when it comes to absorbing all of your serum's ingredients if you have used a toner first. Our Rhodium Facial Toner, which combines niacinamide and colloidal platinum with a few different humectants, is perfect for this.
Now that you've laid the groundwork, you can move on to applying your serum. Use a small amount of product to begin with before applying more if needed. Rather than rubbing your serum into your skin, gently tap it in instead. Many experts believe that this can help to boost product absorption, while also helping to increase circulation.
Finally, finish off with a good moisturizer. This will help to lock your serum into your skin, preventing it from evaporating into the air.
How Many Serums Should You Add to Your Skincare Routine?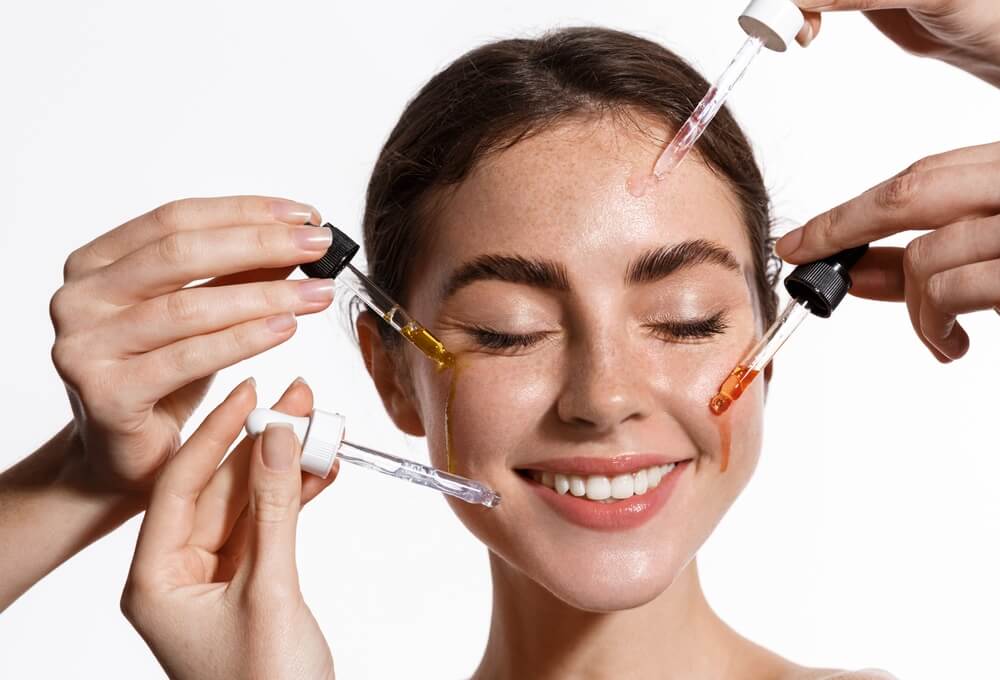 The great thing about face serums is that you don't have to limit yourself to just one. In fact, it can be extremely advantageous to add a few different serums to your skincare routine. This way, you'll be able to target multiple visible skin concerns at the same time.
With that said, don't go overboard with your serums either. Two or three serums in a single skincare routine are plenty. If you decide to use more than this, then they'll likely end up diluting each other, making them less effective.
Does the order in which you apply your serums matter?
Most definitely! You'll need to start with your thinnest and lightest serum and then work your way up to the thickest. If you apply a thick serum first, then the thinner serums that you apply after will struggle to penetrate through the layer created by the thicker serum. This will prevent it from fully accessing your skin cells. As a result, it won't be able to work its magic in the way that it otherwise would have.
How Often Should You Be Using a Face Serum?
Some face serums are designed for weekly use. However, the majority are safe to be used daily, and this is what will give you the most benefits. As we mentioned earlier, many of the active ingredients in a face serum need some time to accumulate in your skin. The only way that this can happen is if they're used on a daily basis, or even twice a day.
Summary
If you want your skin to look and feel its very best, then serums are a must-have in your skincare routine. Whether you pick one serum that's capable of tackling a few different visible skin concerns or you apply two or three targeted formulas, the right serum could be exactly what you need to achieve the complexion of your dreams.
Click here to check out more skincare bestsellers from Bionyx.