Published: December 30, 2022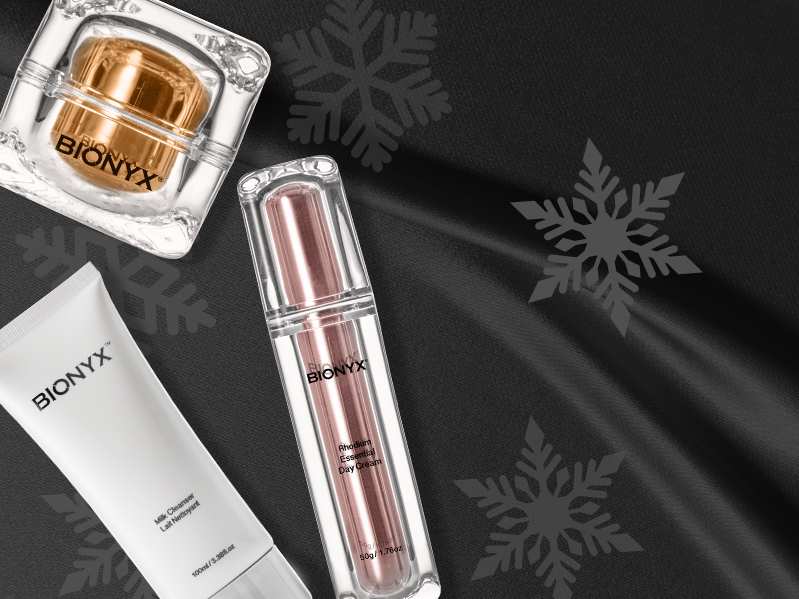 Gifts are how you show the people in your life how much they mean to you. Gifts symbolize your love and devotion toward those being gifted.
With the ongoing holiday festivities, it's time to share the love of skincare with Bionyx. We've created a line of gift sets 2023 that you can give to your loved ones who are fond of all things skincare! Our brand is a firm believer in the skin-beautifying properties of colloidal platinum. Aside from this touch of indulgence, we also focus on the importance of self-care through routine maintenance.
Let's take an up-close and personal look at some of the best skincare gift sets 2023 has to offer!
1. The Daily Duo Set
Our Daily Duo Set is an essential kit to get started with your daily skincare routine. It consists of our Rhodium Mousse Cleanser and Rhodium Facial Toner to give your face a clean and clear look. Treat your skin to a deep cleanse and then tone it with our moisture-rich facial toner to achieve a revived and refreshed appearance.
Rhodium Mousse Cleanser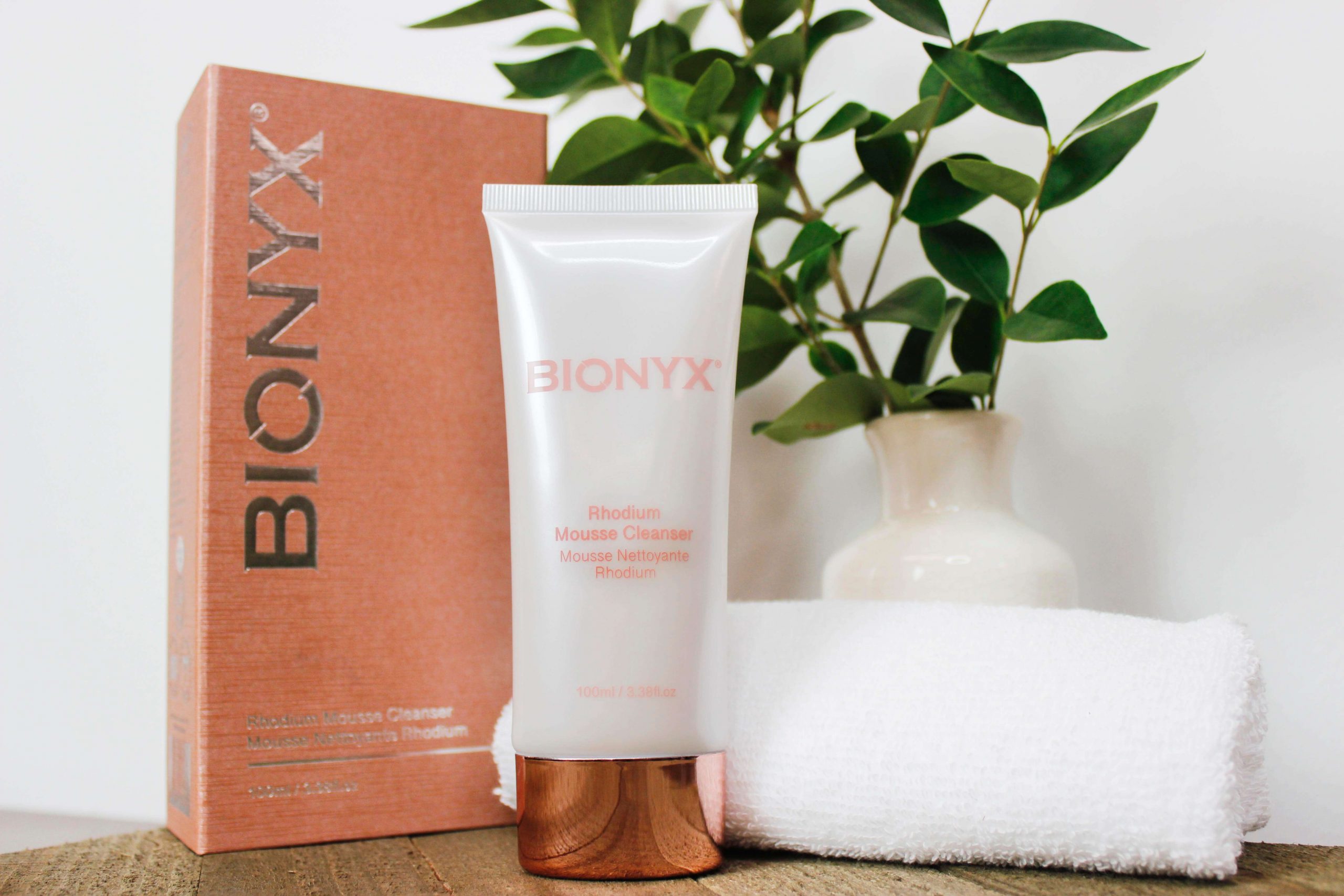 The Rhodium Mousse Cleanser features a refreshing formula with plant-derived amino acids to completely rejuvenate and invigorate the look and feel of your skin. It incorporates gentle but effective cleansing agents to clear away sebum, dirt, and other impurities from your skin.
The creamy formula works up a splendid lather to make your skin feel clean and refreshed. It incorporates citric acid, an AHA that has exceptional exfoliating properties and helps clear away dead cells. It also lightens the appearance of dark spots, giving you a balanced look.
Fructose in the cleanser works well to decrease the visibility of redness and deliver moisture to the skin. Colloidal platinum, the signature Bionyx ingredient, helps fade the visible signs of aging and gives you a youthful glow!
Massage this gentle cleanser into a satisfying lather and rinse to reveal a balanced, refreshed, and clarified look.
Rhodium Facial Toner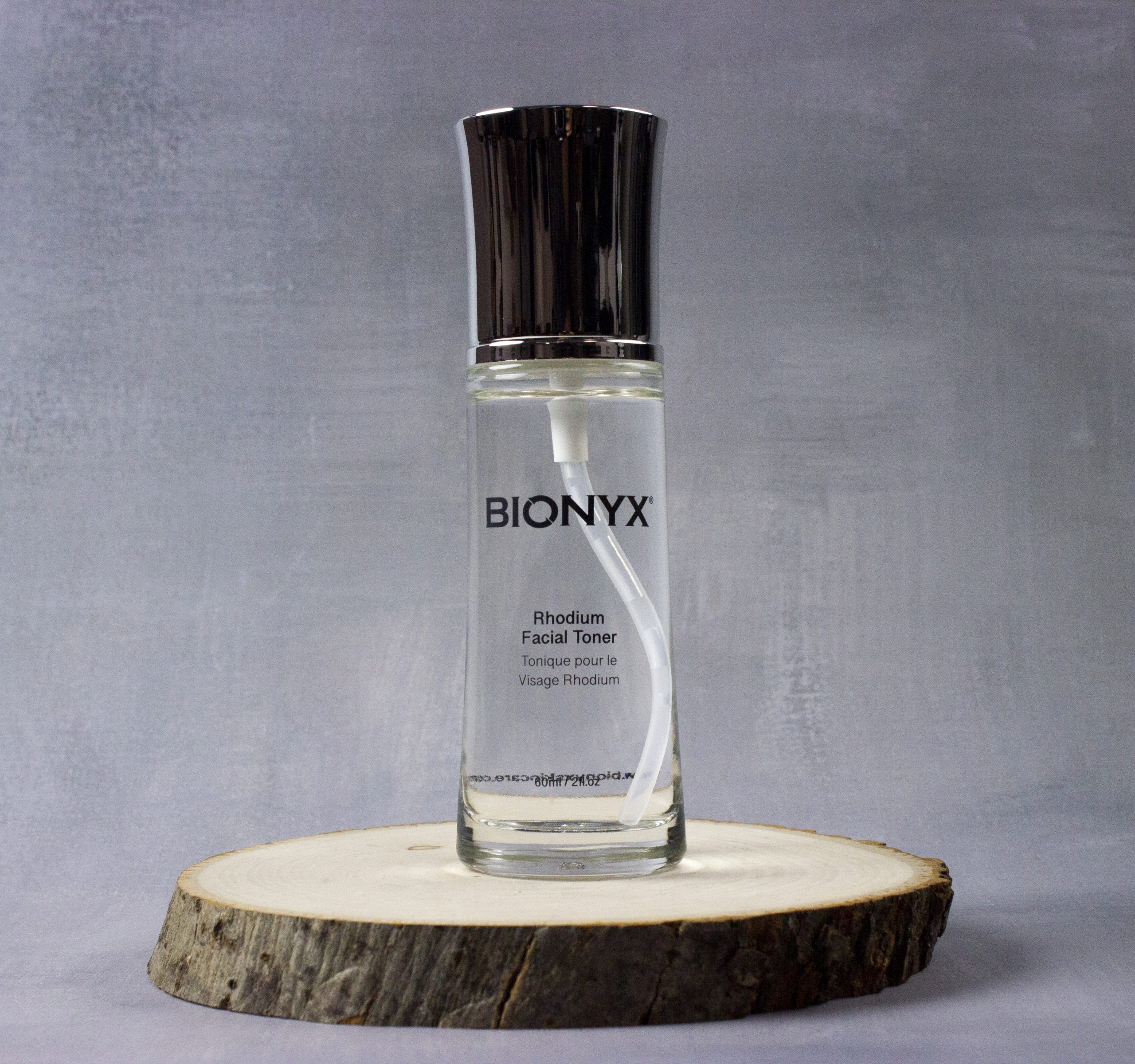 After cleansing, it's time to pamper your skin with our superb colloidal platinum-infused Rhodium Facial Toner. This cooling tonic helps to give your complexion a well-balanced look.
The toning formula incorporates niacinamide, which is excellent for minimizing the look of pores, wrinkles, and UV damage. Sodium hyaluronate and hydrogenated castor oil enrich the formula with their powerful moisture-retaining properties, softening the feel of your skin. 
Use this facial toner as the perfect complement to your daily skincare routine and enjoy the look of voluminous and invigorated skin.
2. The Rhodium Set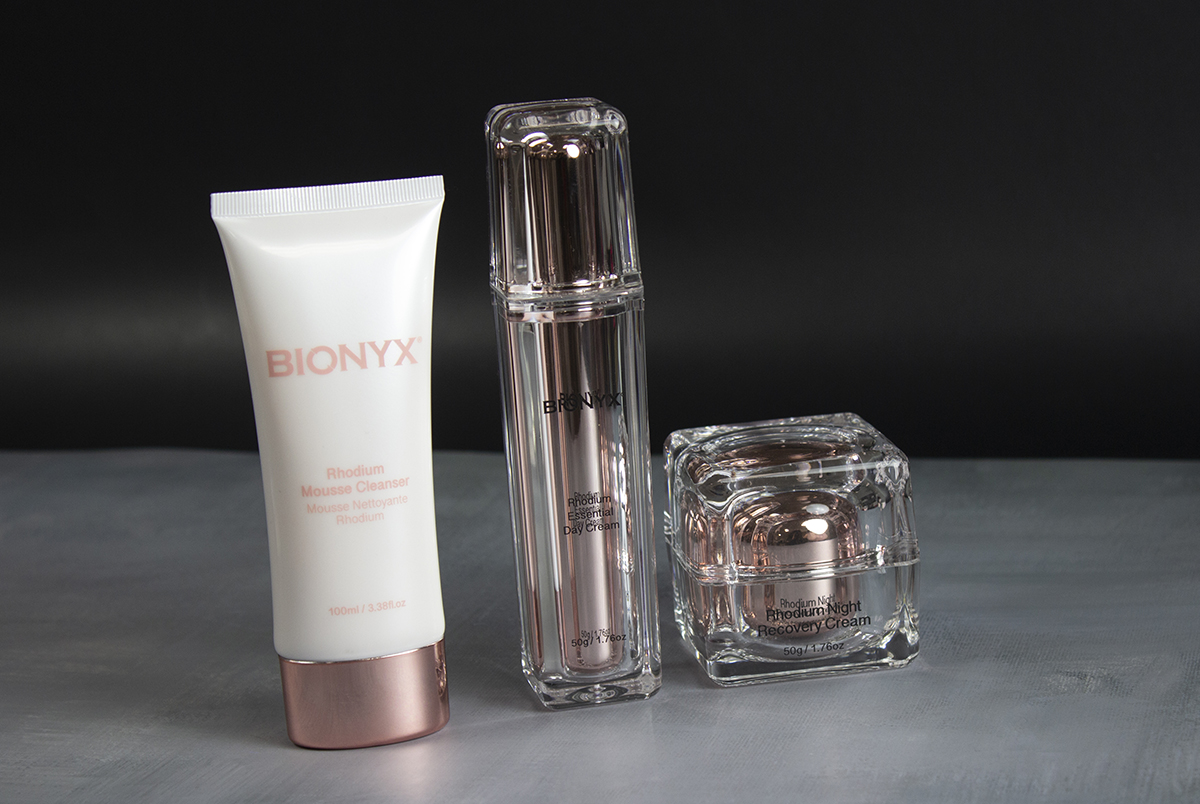 If you want to keep your skin moisturized and looking healthy around the clock, we'd like to introduce you to one of the best gift sets 2023 has in store — the Rhodium Set.
It includes the Rhodium Mousse Cleanser to deeply cleanse your skin, ridding it of dirt, impurities, and residual makeup. Its gentle cleansing effects will keep your skin's natural oils intact while delivering clarifying results.
After cleansing, it's time to ramp up the moisture and hydrate your skin with our rich Rhodium Essential Day Cream. But if it's nighttime, a night cream is a better option. That's why we've also included our Night Recovery Cream to keep your skin moisturized overnight.
Rhodium Essential Day Cream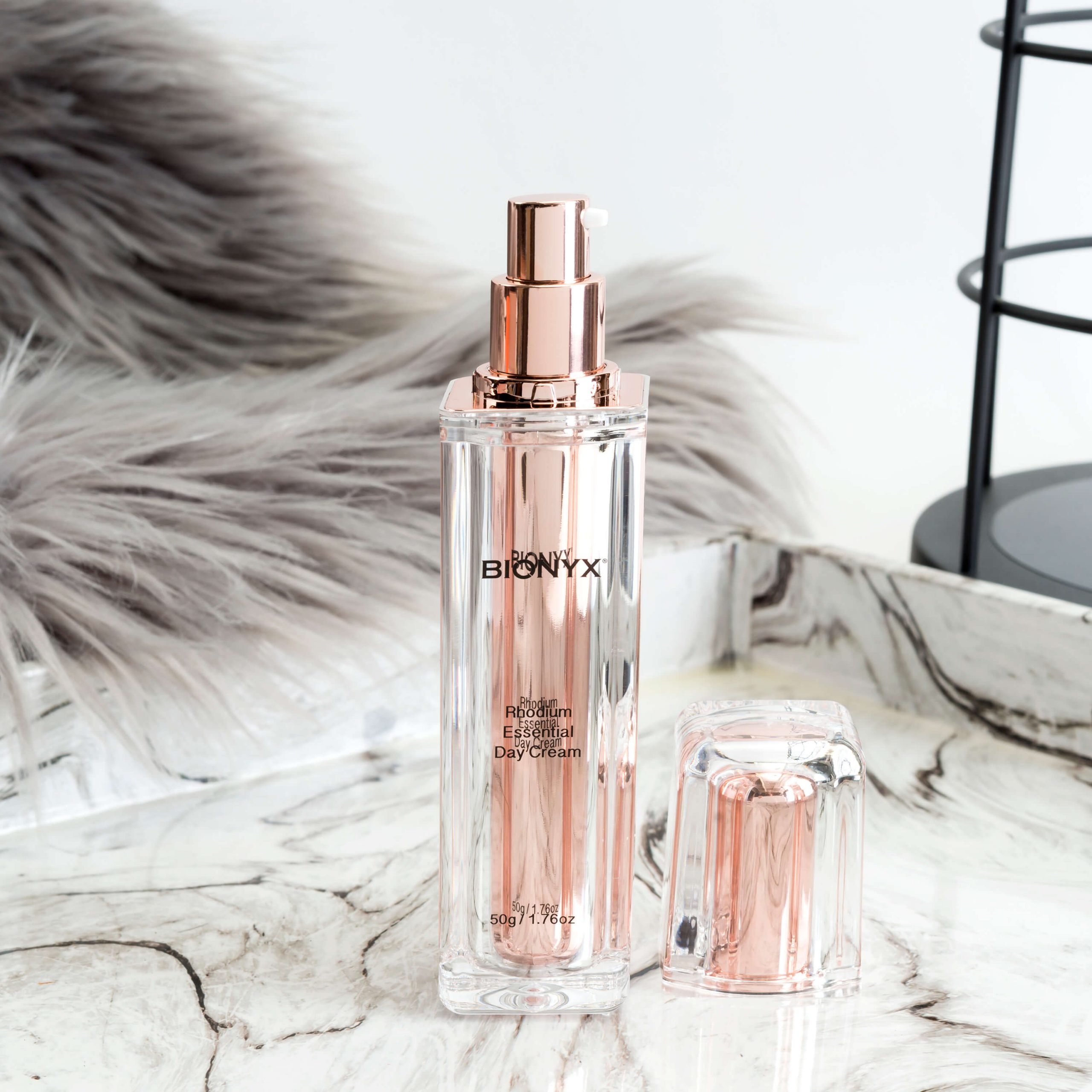 How can you keep your skin feeling refreshed, moisturized, and protected from the effects of environmental aggressors all day long? Our Rhodium Essential Day Cream has something to say about that!
This rich cream draws on the skin-beautifying and deep moisturizing properties of shea butter. This marvel ingredient is a rich source of fatty acids and vitamins to soothe the visible signs of irritation, replenish your skin's moisture content, and reduce the look of aging.
The cream also infuses oat protein and sunflower seed oil to keep your skin feeling protected from the harmful effects of UV rays and to reduce the appearance of wrinkles.
Enjoy the luxurious feeling of silky-smooth skin and youthful radiance after each use.
Rhodium Night Recovery Cream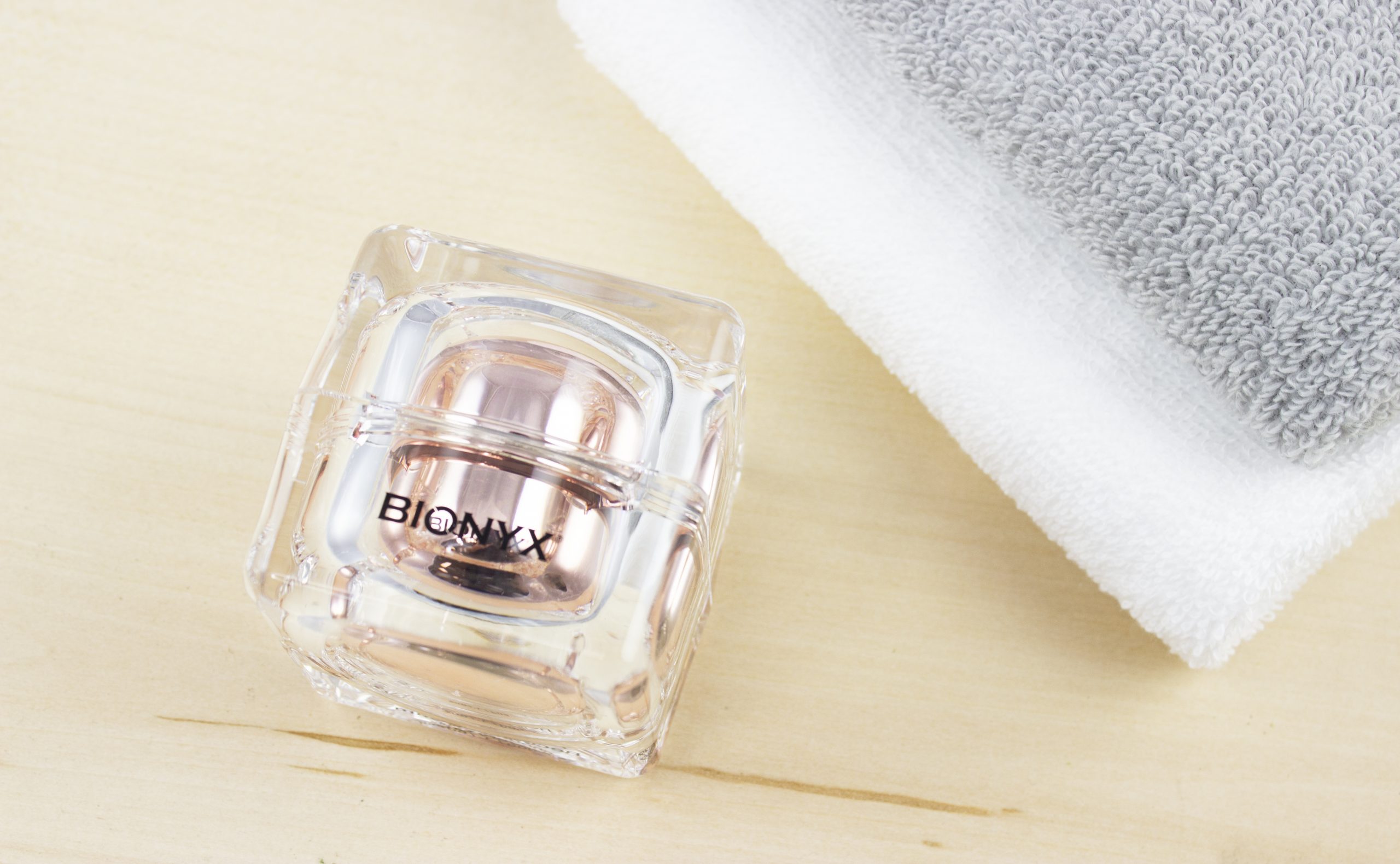 Get your skin prepped for a good night's rest with our Rhodium Night Recovery Cream. 
This lightweight formula is the perfect blend to replenish your skin's moisture overnight and give you a healthy glow. It's infused with powerful botanicals and minerals to fade the appearance of fine lines and wrinkles.
Shea butter and mineral oil help keep the skin moisturized and feeling supple and soft. Oat protein and sunflower seed oil in this night cream strengthen the feel of the skin. Wake up to the look of renewed vitality and radiance with the Rhodium Night Recovery Cream!
3. The Deluxe Daily Set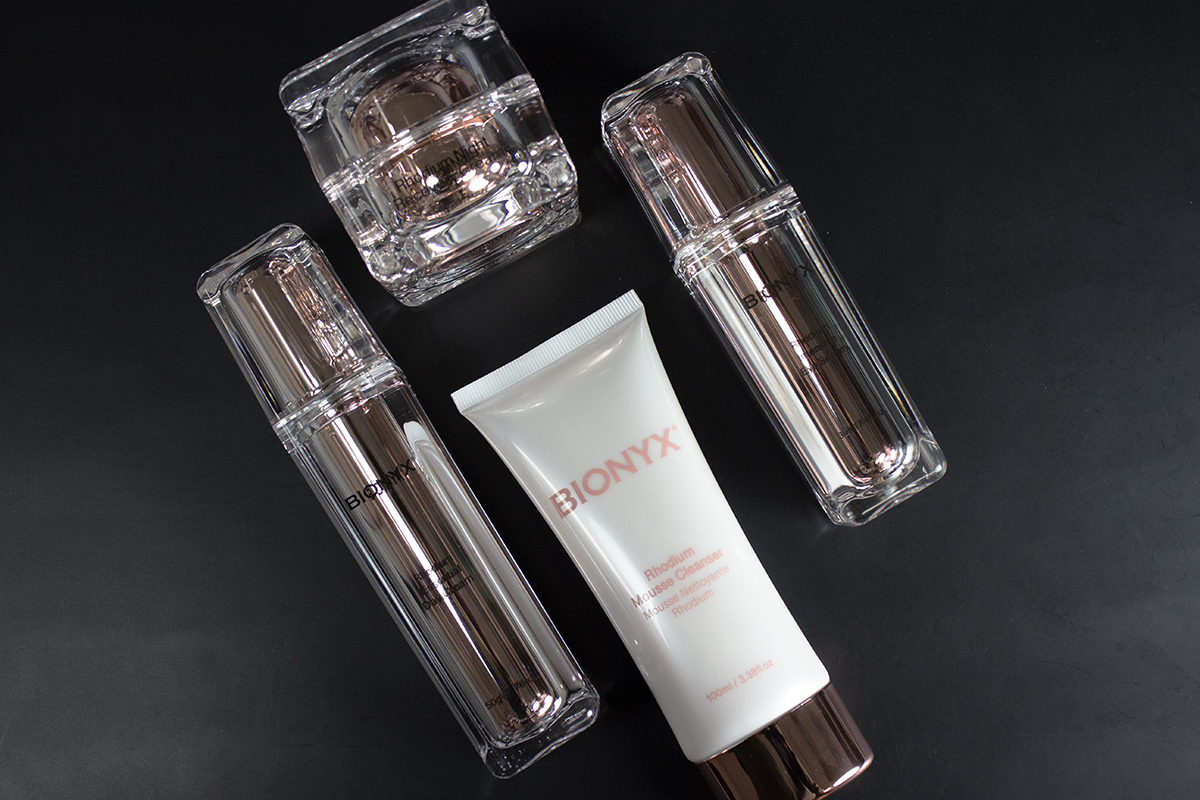 Reinvigorate your complexion and flaunt healthy-looking, youthful skin with our Deluxe Daily Set! As one of Bionyx's gift sets 2023, this little package is the ideal mini skincare routine to keep your skin looking fabulous all day long.
It includes the Rhodium Mousse Cleanser to start you off on a fresh, clean note. After having your skin's impurities removed, pamper the skin around your eyes with our Rhodium Intense Eye Serum. It not only helps reduce the look of puffiness but also gives you a youthful glow!
Lastly, it's time to add some moisture to your skin, and that's perfectly achieved with the Rhodium Day Cream and the Rhodium Night Recovery Cream depending on what time of day it is. These creams work exceptionally well to replenish your skin's moisture and keep it feeling protected night and day!
Rhodium Intensive Eye Serum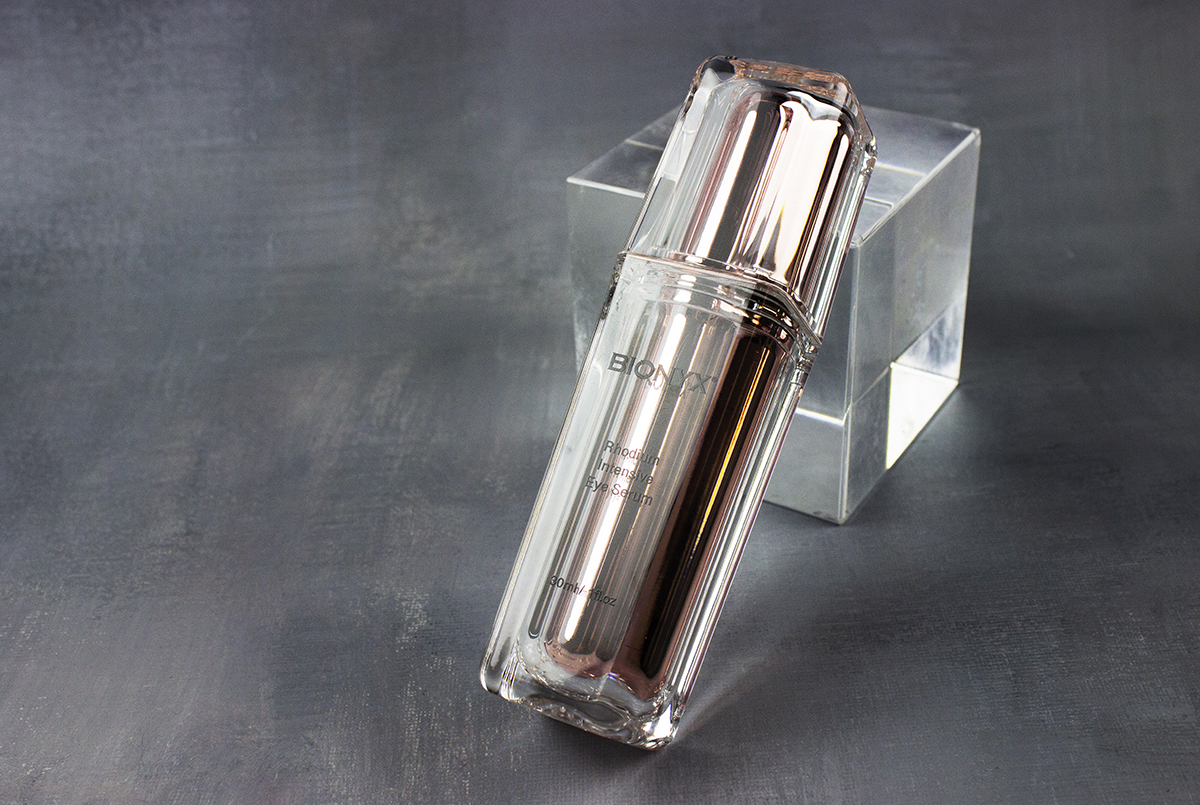 Here's what you need to know about our superb Rhodium Intensive Eye Serum and how it can enhance the look of your eyes.
The lightweight formula works perfectly to reduce the appearance of fine lines and wrinkles around your eyes. It's enriched with colloidal platinum to help you achieve a well-rested and luminous appearance.
Beta-glucans in the serum help ease the visible signs of damage and inflammation on your skin. Caffeine is infused in the formula to help fade the visibility of dark circles and puffiness. Sodium hyaluronate and castor oil add moisture to the delicate skin around your eyes, fading the look of crow's feet and bunny lines.
This eye serum is a wonderful addition to your daily skincare routine to deliver a youthful glow!
4. The Essential Set
Are you all set with your skincare essentials? Let's see. Do you have a go-to cleanser and moisturizer for your face? What about your body? Is there a good body scrub and body butter duo in your arsenal?
Well, if you're on the lookout for something special, we'd like to direct your attention toward our Essential Set. This wonderful pick from our gift sets 2023 focuses on cleansing, moisturizing, and reviving the look of dull skin.
It includes the Rhodium Mousse Cleanser to lightly remove impurities, the Rhodium Essential Day Cream to keep the skin moisturized, our signature Salt Scrub to smooth the appearance of rough, flaky skin, and, of course, the Bionyx Body Butter for the ultimate post-scrub indulgence!
Cleanse, hydrate, and rejuvenate the look and feel of your skin with this superb skincare set.
Salt Scrub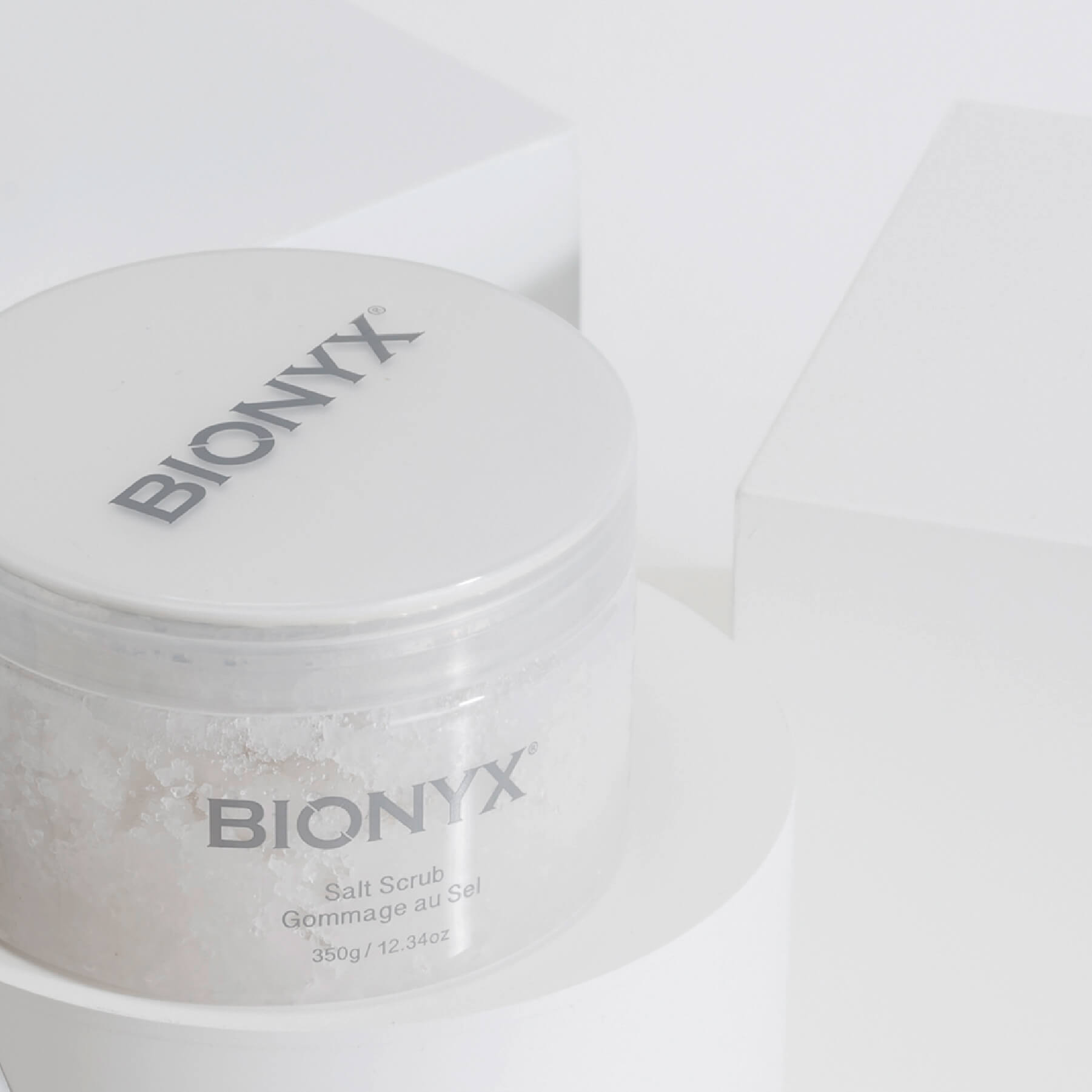 The Bionyx Salt Scrub is just what you need to help lift impurities from your skin and bid adieu to dead cells. The formula is effective but acts gently on your skin so it doesn't strip it of its natural, vital oils.
It infuses natural sea salt to revive the look of dry, dull, and darkened skin while replenishing it with essential nutrients. Sea salt is one of nature's finest exfoliants to help you reveal fresh, new skin. 
Use the Bionyx Salt Scrub up to three times a week if you have oily skin and once a week for dry skin. Experience a renewed, refreshed, and youthful look after each use!
Body Butter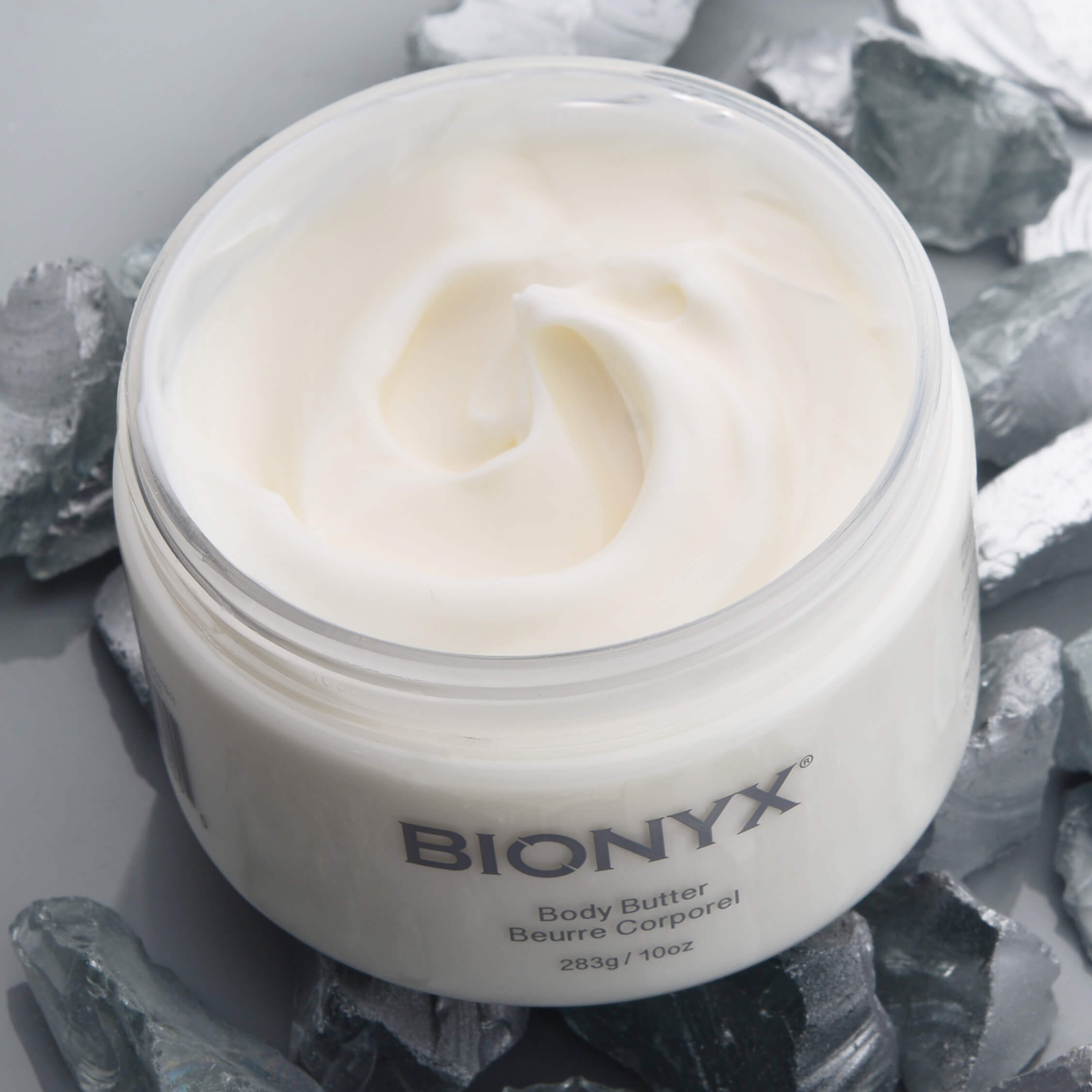 After giving your body a good scrub, be sure to add a layer of our thick, deeply moisturizing Body Butter to keep your exposed skin feeling protected.
The formula incorporates the natural goodness of shea butter to reduce the appearance of aging and inflammation. Mineral oil in the butter is wonderful for alleviating dryness and making your skin feel soft to the touch. This oil prevents moisture from leaving the skin as it forms a thin barrier over the surface.
Colloidal platinum in the formula is the little cherry on top you need to make your skin glow with an undeniable youthful radiance after exfoliation!
5. The Body Care Set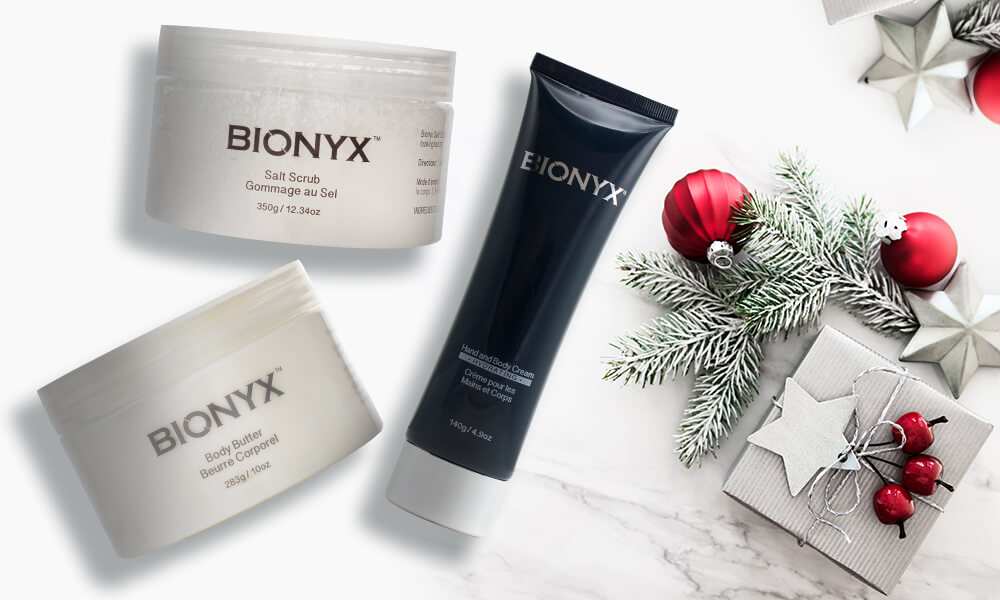 All this talk of body scrub and body butter has probably got you thinking about a dedicated body care gift set. Well, we have it covered with the Bionyx Body Care Set!
This exceptional gift set features our Salt Scrub and Body Butter duo to completely transform the appearance of your skin. As the scrub smooths the appearance of rough, dull skin, you'll notice a renewed, reinvigorated glow. The body butter offers a relaxing, indulgent post-scrub moisturizing experience.
We've also added our Hand & Body Cream to serve as an ideal lightweight formula for your on-the-go moisturizing needs.
Hand & Body Cream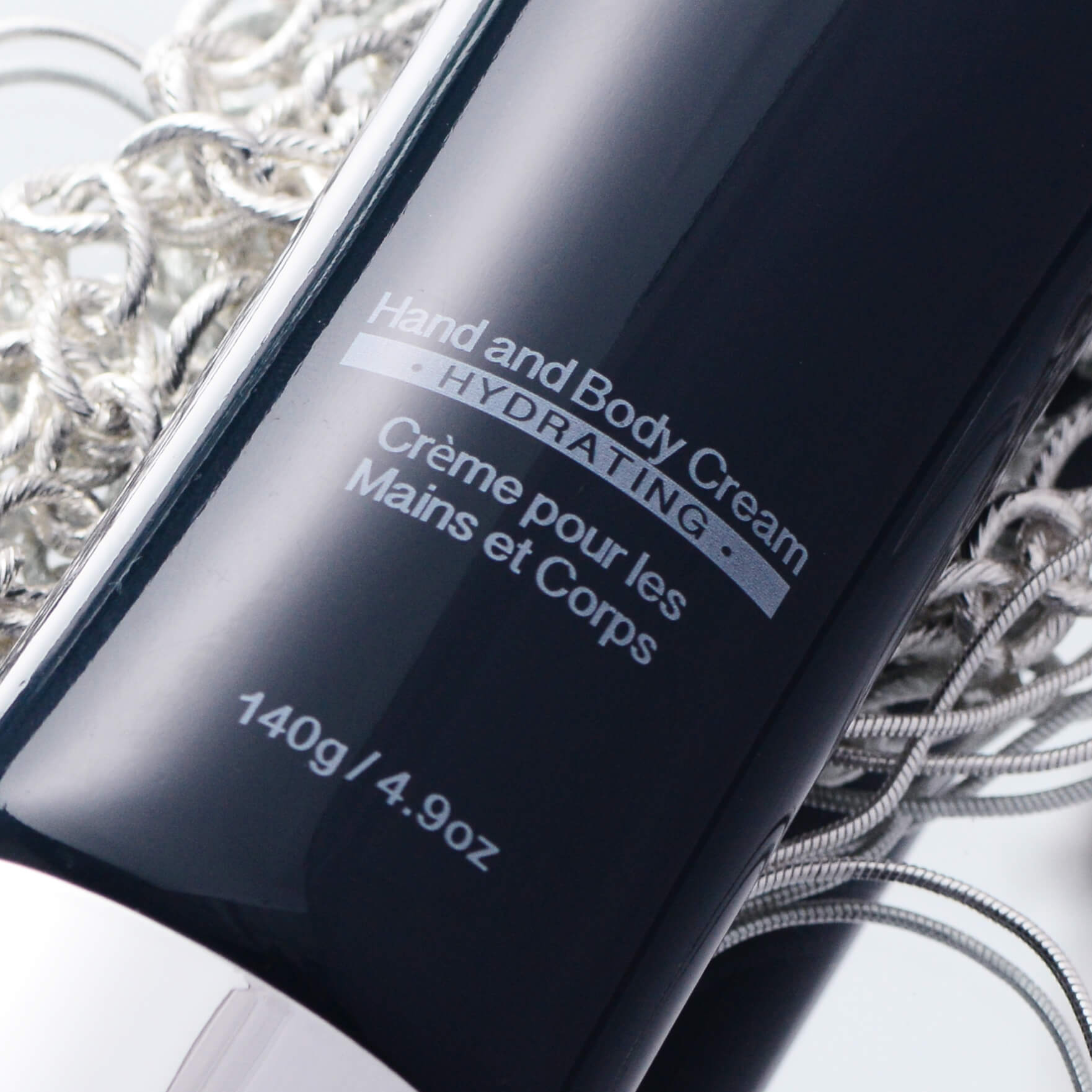 Body butter isn't always a convenient choice, especially when you have oily skin. When you're on the go, you need a light moisturizer to get the job done without leaving a greasy finish. And that's what our Hand & Body Cream is for!
The formula is infused with mineral oil and shea butter to give your skin a super-smooth feeling. These ingredients are rich sources of fatty acids and vitamins to give your skin a healthy, refreshing glow. They also help your skin retain moisture, alleviating dryness effectively. The lightweight cream is boosted with our signature ingredient too, colloidal platinum, to help you maintain skin that looks healthy and feels silky-soft!
It's time to show your body some extra TLC with one of the most premium gift sets 2023 has to offer — the Bionyx Body Care Set!
Share the Bionyx Splendor With Our Gift Sets 2023
With the new year beginning, it's time to start off on a warm note with the Bionyx gift sets 2023. Each gift set has a little something special to offer regardless of your skin type!
What's more; they all come in a beautiful bow-wrapped bag and a card that you can personalize. Get your hands on our advanced, platinum-rich formulas today. They are certain to leave you in awe!
Click here to explore more of Bionyx's bestselling skincare products.