Published: July 30, 2023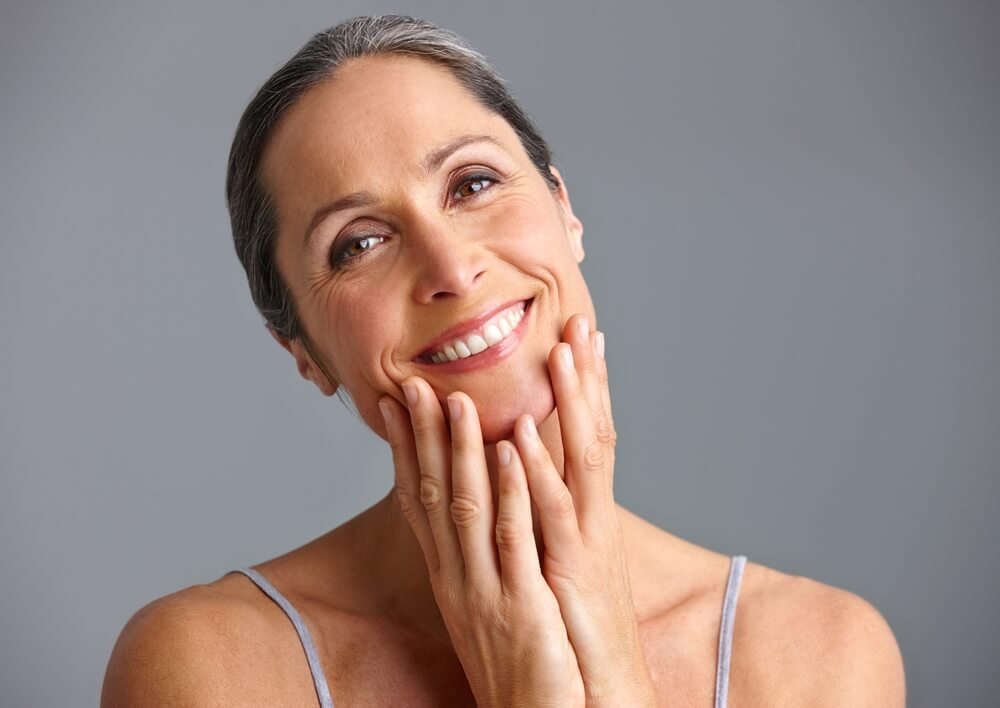 It's never easy to see the smooth and taut skin of your youth begin to wrinkle and sag. Sure, aging may be inevitable, but that doesn't mean that we want to welcome it into our lives with open arms.
Fortunately, we don't have to. With all of the cutting-edge skincare products out there, aging gracefully is now so much easier to do. The right skincare routine will help you to retain your youthful glow for so much longer, ensuring that your skin looks as young as you feel on the inside.
Whether you're only just beginning to notice the visible signs of aging creeping up on your face or you're looking for a way to minimize the look of those wrinkles that have deepened over the years, Bionyx is here to share some top skincare tips for keeping mature skin looking its very best.
Use a Gentle Cleanser Twice a Day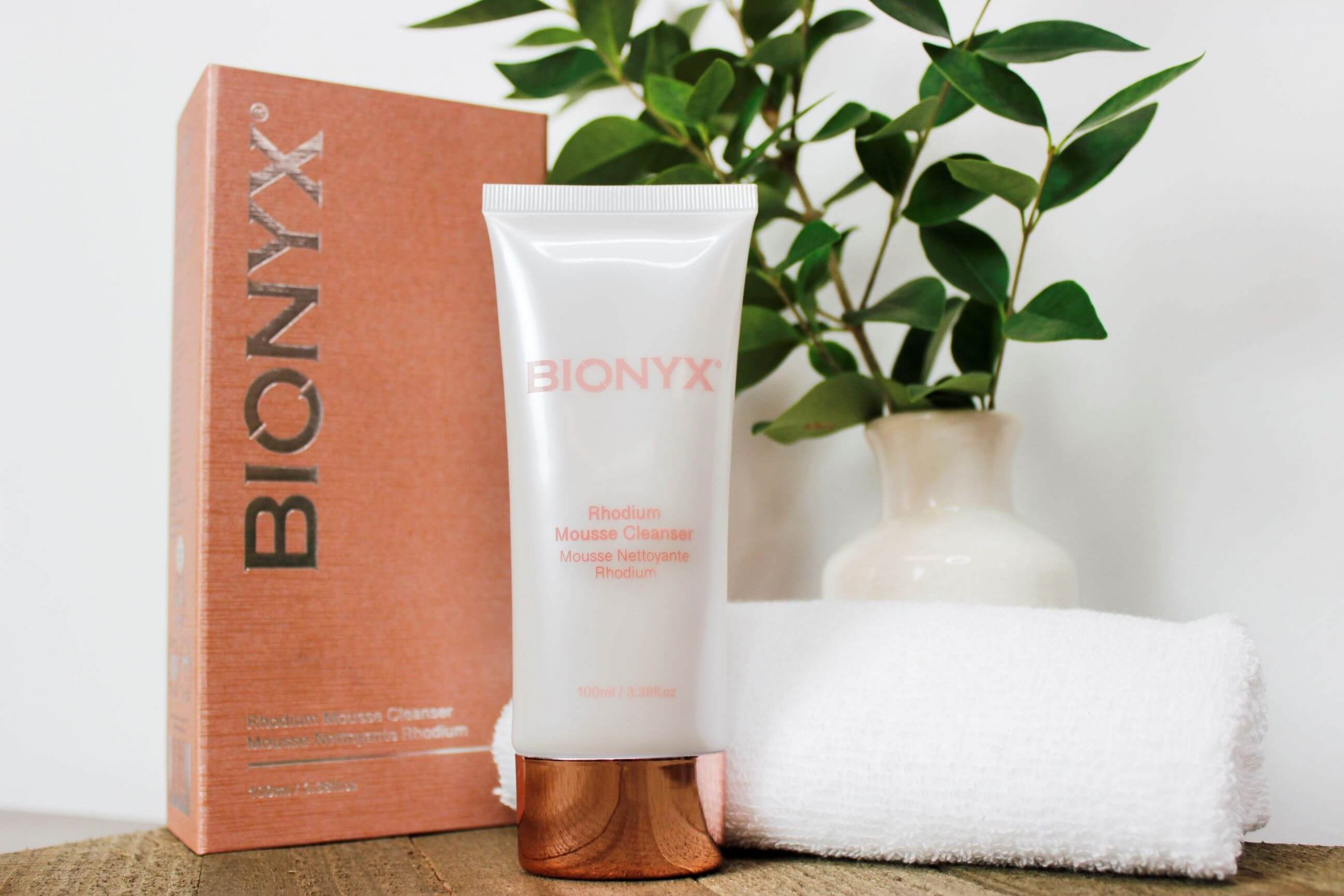 If you want to keep your skin looking young and healthy for as long as possible, daily cleansing is absolutely essential. Skipping a cleanse will allow all of the dirt and contaminants that have come into contact with your skin since your last cleanse to sink into your pores. Once there, all of these impurities will cause havoc by stimulating oxidative stress and accelerating the skin aging process.
Ideally, you should be cleansing your mature skin twice a day. Do this once in the morning and then once again at night. However, don't forget that the skin starts to thin out as it ages. A harsh, skin-stripping cleanser won't do mature skin any favors. It will only leave your skin feeling dry and even more vulnerable to environmental damage.
Instead, look for a gentle formula that will both cleanse and moisturize your skin at the same time. The Bionyx Rhodium Mousse Cleanser is the perfect example. Mousse cleansers are loved for their skin-loving nature, and this formula is no exception. Its coconut-derived surfactants both cleanse and soften the skin while the amino acids in this formula help to keep the skin barrier feeling strong and resilient. 
Add a Toner to Your Skincare Routine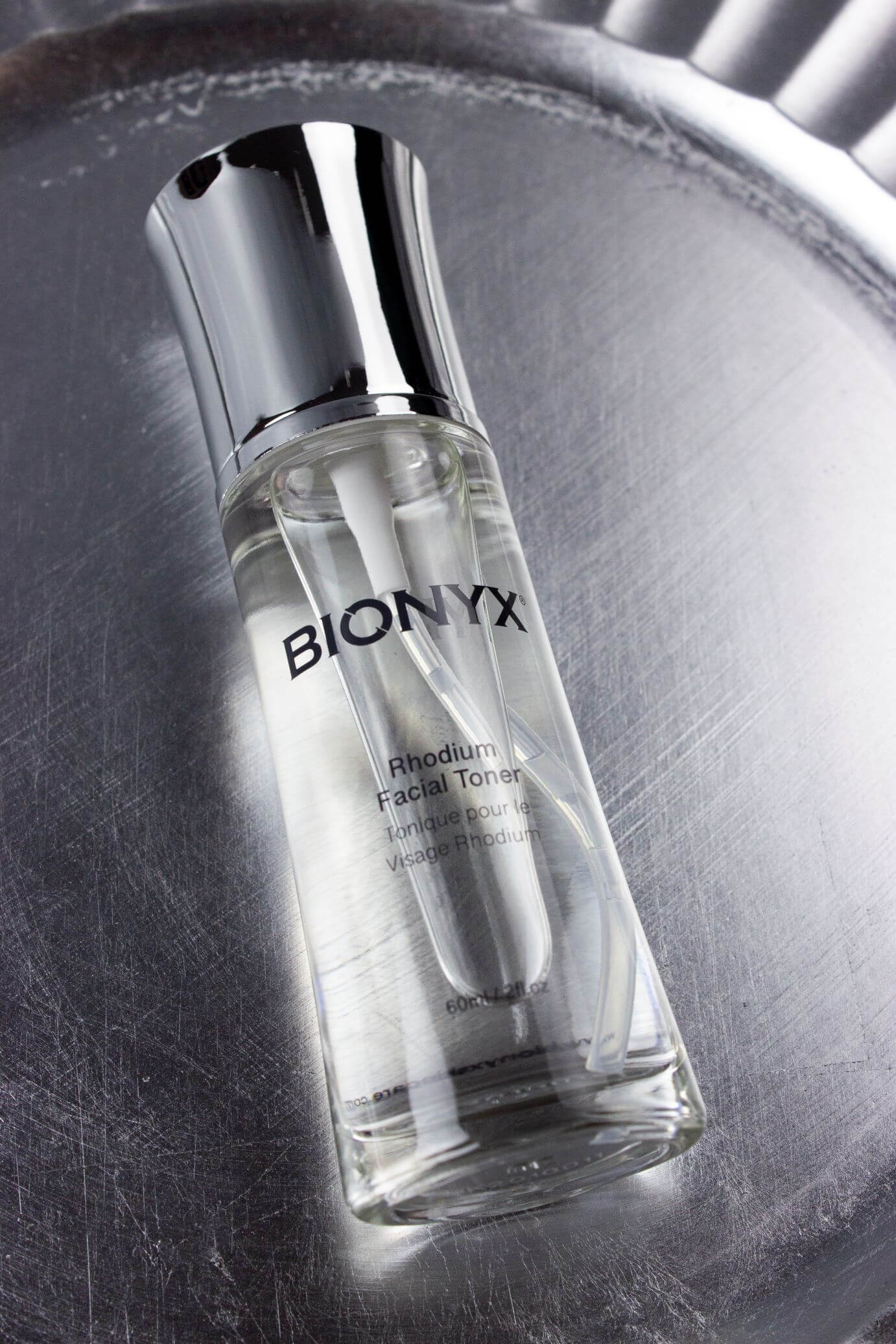 A toner can be beneficial for the skin at any age, but it becomes even more useful once the skin is displaying the visible signs of skin aging.
Why do you need a toner?
Because of how a toner can help your skin's pH level feel rebalanced after your skin has been cleansed. This then makes the skin feel so much more receptive to any other skincare products that are applied. If you want your skincare products to truly pack a punch, applying a toner first will really help.
When dealing with mature skin, a hydrating toner is always the best way to go. The Bionyx Rhodium Facial Toner, for example, will immediately plump up your complexion, giving it a gorgeous glow. This is down to the multiple humectants in the formula, including sodium hyaluronate, glycerin, and betaine.
Meanwhile, the inclusion of niacinamide will shrink the look of enlarged pores, another common skin concern that accompanies the aging process. It will also help to even out the look of your skin tone and texture, leaving you with a clearer and smoother appearance.
Turn to Vitamin C to Reduce and Prevent the Look of Aging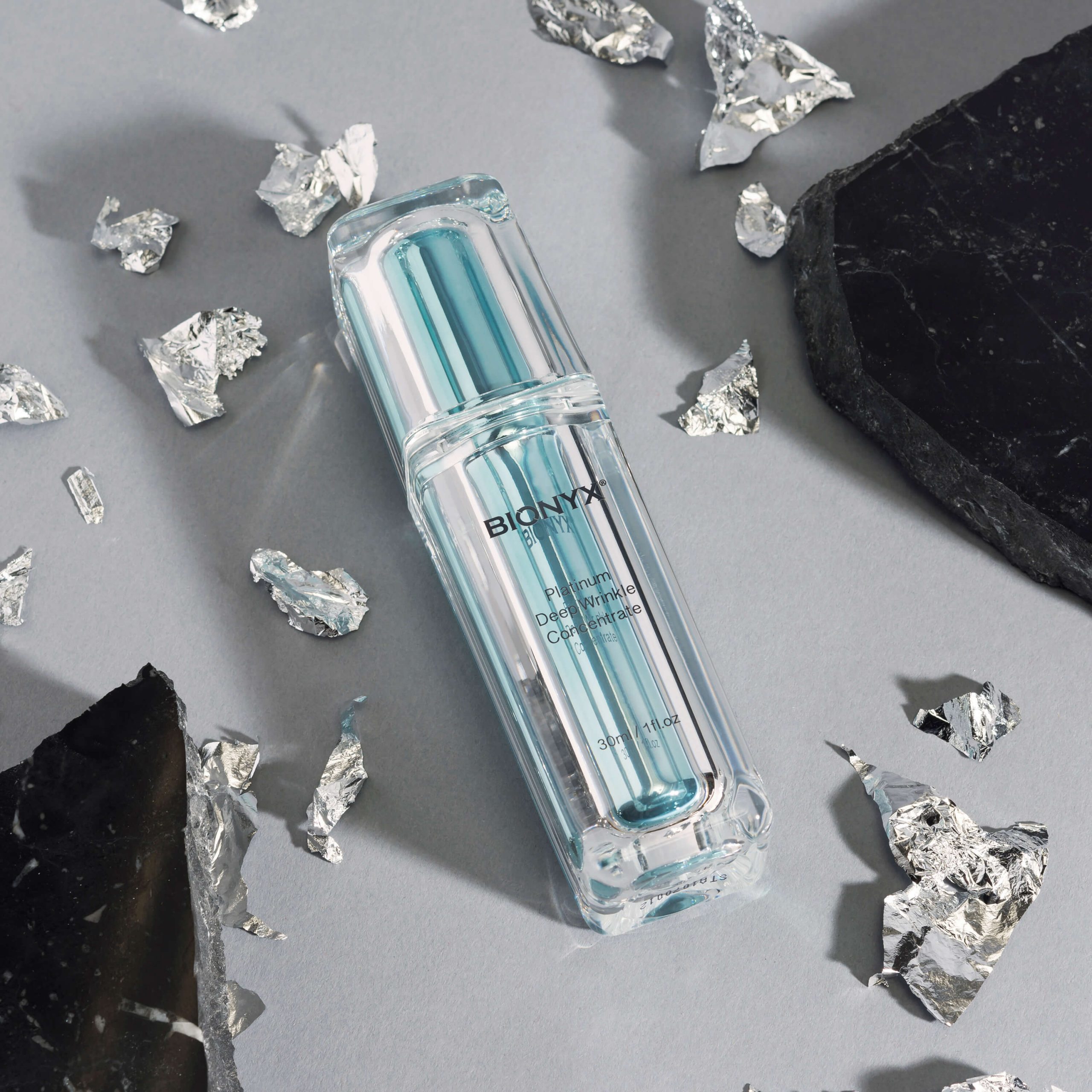 There are plenty of ingredients out there that are revered for how they can help to prevent, and even reverse, the look of aging skin. However, one ingredient shines brighter than the rest, and that's vitamin C.
What's so special about vitamin C?
Well, for starters, numerous studies have proved its ability to give the skin a smoother and firmer finish. Aging is accompanied by a decline in natural protein production, which leads to wrinkles. Using vitamin C helps to counter the appearance of facial creases, resulting in tighter-looking skin.
Aging is also associated with age spots, aka hyperpigmentation. This is caused by a variety of different factors, with sun damage being the biggest culprit. Either way, vitamin C can help with this again by lightening the look of excess pigmentation to give the skin tone an even finish.
As an antioxidant, vitamin C works best when it's combined with other antioxidants. It's also most effective when formulated into lightweight products, such as a serum.
This is why the Bionyx BioLift Platinum Deep Wrinkle Concentrate is such a hit. This serum blends vitamin C with vitamins A and E, both of which are also powerful antioxidants. Use this serum regularly and you'll soon notice that the fine lines and wrinkles on your face are less noticeable, with your overall complexion looking plumper and more lifted.
Antioxidants Are Everything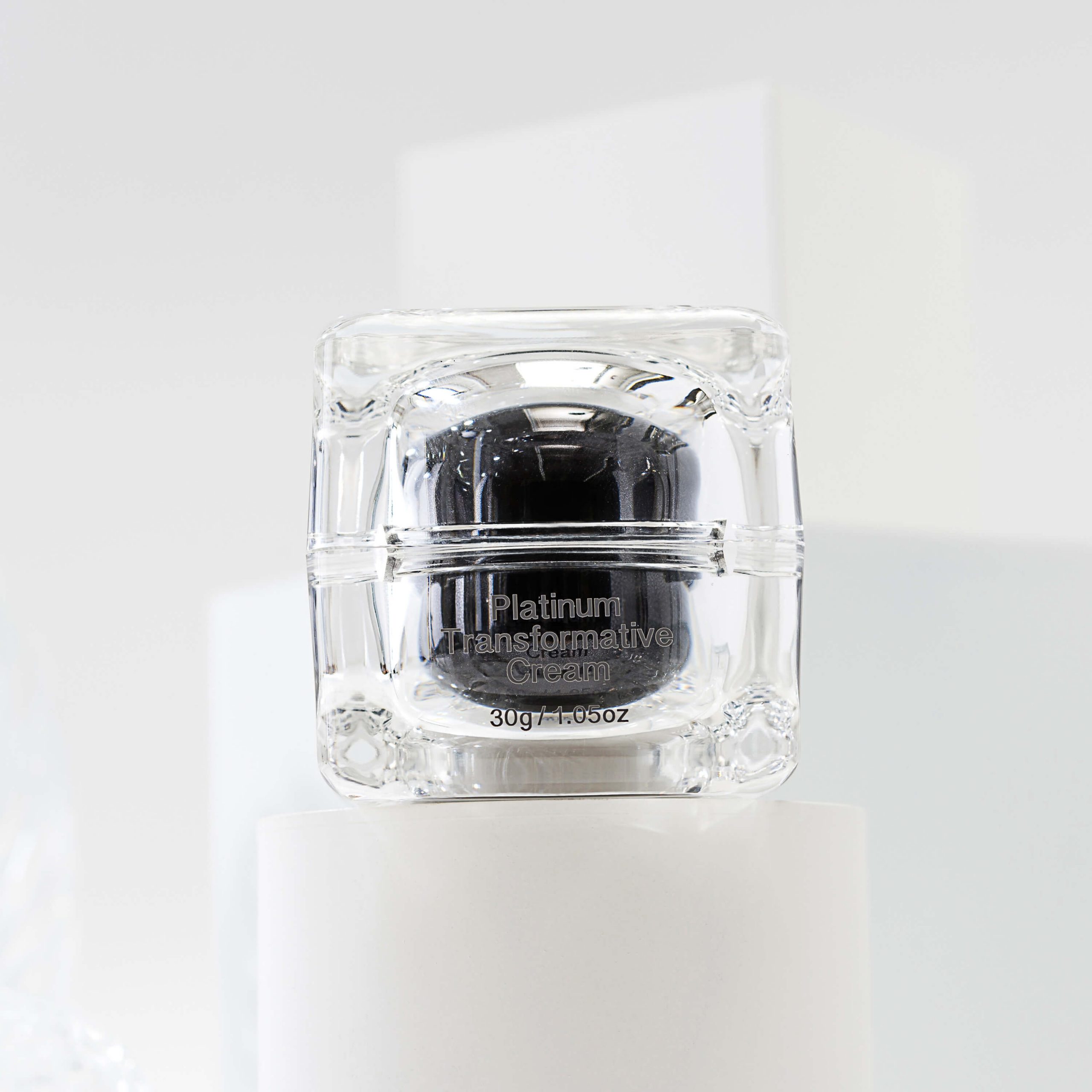 We've already mentioned how vitamins A, C, and E are amazing antioxidants. However, why exactly are antioxidants so important for mature skin?
It all comes down to how antioxidants are capable of repairing the appearance of oxidative damage, something that most other skincare ingredients aren't able to do. Everything from UV rays to pollution to the chemicals in your skincare products can cause oxidative damage, therefore speeding up skin aging. The more oxidative damage your skin cells have undergone, the more problems you'll be having with wrinkles, dark spots, and the loss of volume.
Plant extracts are among the best sources of antioxidants. Each extract will contain its own array of antioxidants, meaning that a skincare formula that brings together multiple extracts, like the Bionyx Platinum Transformative Thermal Mask, will really pack a punch.
This face mask boasts a long list of antioxidant-rich botanicals. Arnica Montana, coffee fruit, sweet almond, and lemon are just a few of the plant extracts that you'll be able to benefit from each time you use this mask. It contains vitamins A, C, and E too, along with several hydrating ingredients. It's a fantastic formula to help reverse the look of aging skin!
Don't Neglect the Skin Around Your Eyes
The eye area can often make a person look so much older than they really are. This is because of how the skin around the eyes is much thinner than the skin anywhere else on the face and body, making it more susceptible to damage. It contains fewer sebaceous glands too. This means that it's drier, and wrinkles are always so much more noticeable on dry skin.
Giving the skin around your eyes the care that it needs will go a long way in keeping your overall complexion youthful. To do this, you'll need to add an eye serum and an eye cream to your skincare routine.
We'd recommend going with the Bionyx Rhodium Intensive Eye Serum. It's designed to thicken and strengthen the feel of the skin, which makes the visible signs of aging less obvious. It also contains ingredients that can brighten the complexion, giving your eye area a beautiful radiance.
Once you've applied your eye serum, layer an eye cream, like the Bionyx Rhodium Advanced Eye Cream, over the top. This silky moisturizer consists of a rich blend of antioxidant-rich botanical extracts, along with several hydrating ingredients to leave your eye area looking plumper and fuller.
Show Your Neck Some Love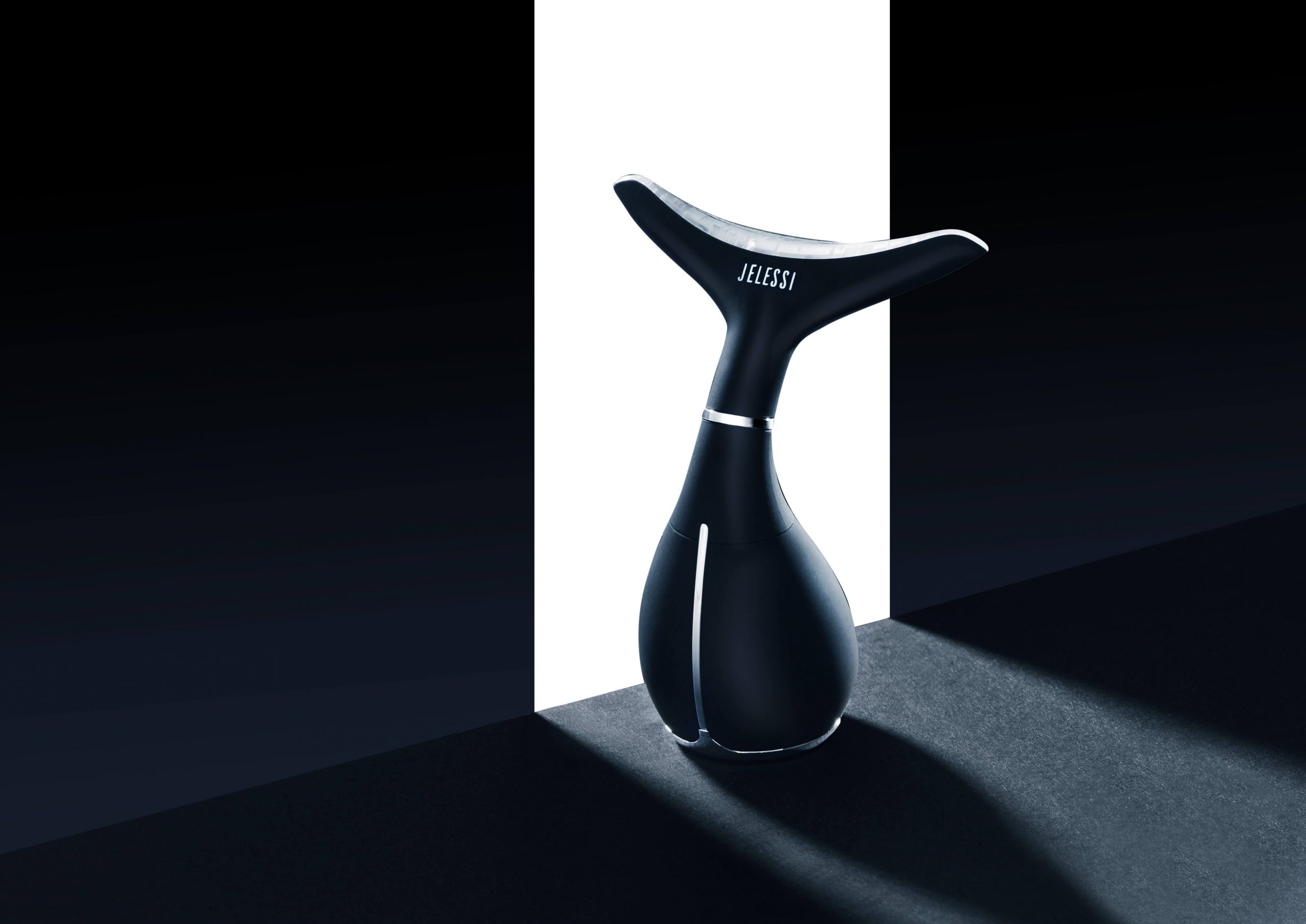 Just like the eye area, the neck often develops visible signs of aging before the rest of the face. The skin here is thin and delicate, making it prone to creasing. This is exacerbated by how the neck is almost always in motion, making those lines even more prominent.
While neck creams can be useful, they aren't strictly necessary. Instead, all your neck needs is the same skincare routine that you're currently giving to your face. From your cleanser and toner to your face masks, serums, and moisturizers, bring all of these products down to your neck when applying them.
If your neck could do with some extra TLC, check out the Photonix-3 Neck Solution. This LED device can give the skin a more lifted look, smoothing away the appearance of lines. Use it regularly and your skin will look significantly tighter and crease-free.
Brighten Your Complexion With a Weekly Exfoliant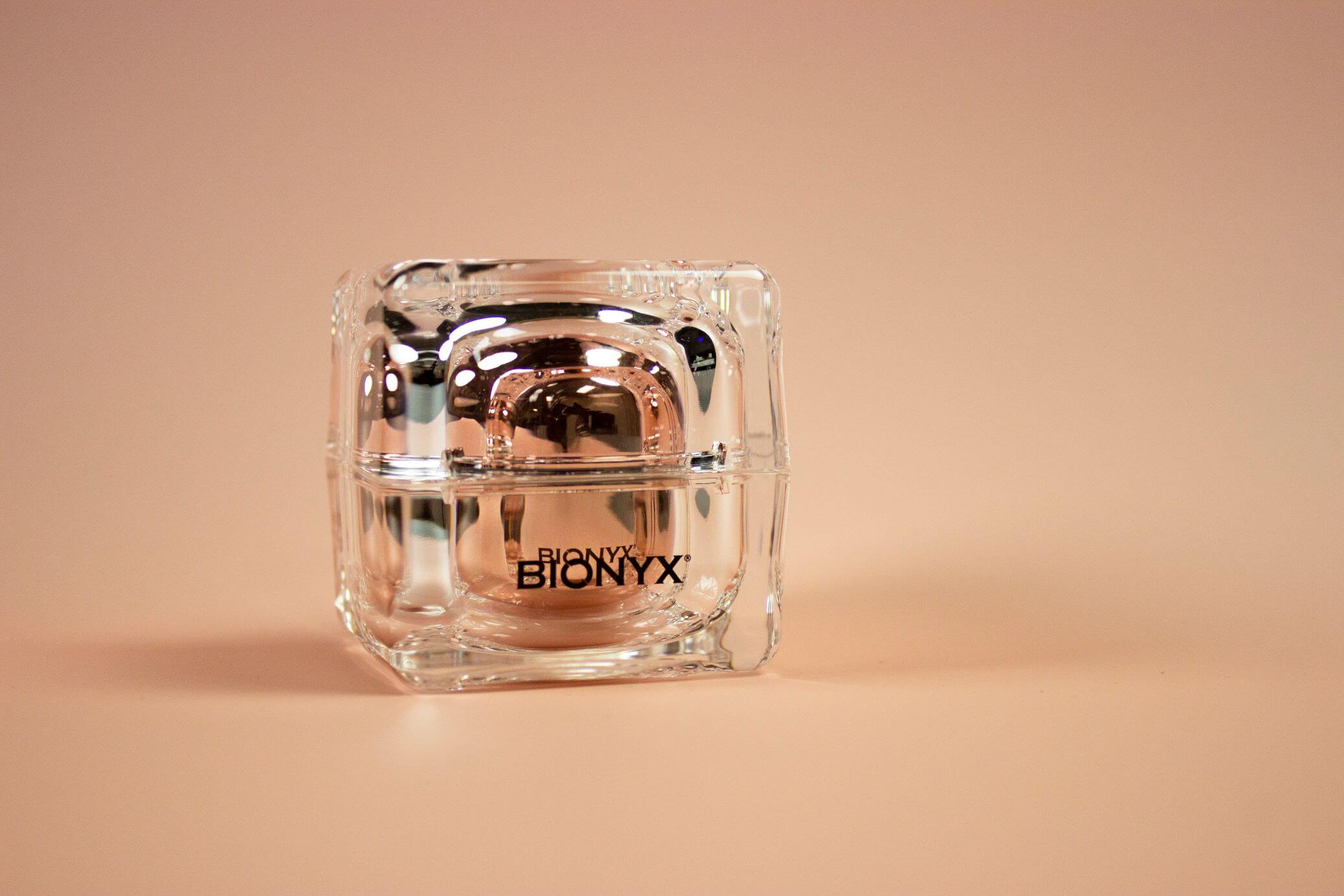 As the skin ages, cell turnover slows down. This is the rate at which the older skin cells on the surface of the skin are replaced by the newer skin cells that are lying beneath. As a result, the skin doesn't shed its dead skin cells quite so quickly. This leads to them building up on the skin's surface instead. This is why so many people with mature skin have issues with roughness and dryness.
Fortunately, there's an easy fix; exfoliation. A good exfoliant will clear away the dead skin cells that are cluttering up your skin's surface. Not only will this give your skin a smoother and brighter finish, but it will also make your other skincare products so much more effective. Now that they don't have to deal with dead cells blocking the way, they can dive deep down into your skin and work their magic.
In order to keep the complexion clear and bright, mature skin often needs to be exfoliated a couple of times a week. So, find an exfoliant that's safe to be used at this frequency, such as the Bionyx Rhodium Complex Facial Peeling.
This product's main exfoliating agent is walnut shell powder. It's a very fine powder that feels quite soft on the skin. However, it still offers enough abrasion to dislodge even the most stubborn dead skin cells. With glycerin to hydrate the skin and colloidal platinum to add a glow, this peel is a must-try if you've been trying to reduce the visibility of skin aging.
Protect Your Skin From the Sun
Sun damage significantly accelerates the aging process. In fact, it's responsible for up to 80% of the visible signs of skin aging. This means that the majority of those wrinkles and dark spots that you're currently battling with wouldn't have been there if you had been more diligent about sun protection in your youth.
Fortunately, it's never too late to make a positive change, and this applies to your skin too. Keeping your skin protected with a broad-spectrum sunscreen will help to prevent your wrinkles and dark spots from looking even more severe as the years progress. It will also help to prevent the appearance of new creases and patches of hyperpigmentation. 
So, find yourself a good sunscreen and use it daily, no matter the time of the year. Make sure that it's always nearby, as you'll need to reapply it to any areas of exposed skin every few hours.
Summary
Although the appearance of aging may be inevitable to a certain extent, there's plenty that you can do to slow down the clock on your complexion. Whether this means incorporating new ingredients into your skincare routine or giving LED light therapy a try, following the tips above will set you on the right track for achieving skin that looks smoother, softer, and effortlessly youthful.
Click here to shop for more bestselling skincare products from Bionyx.